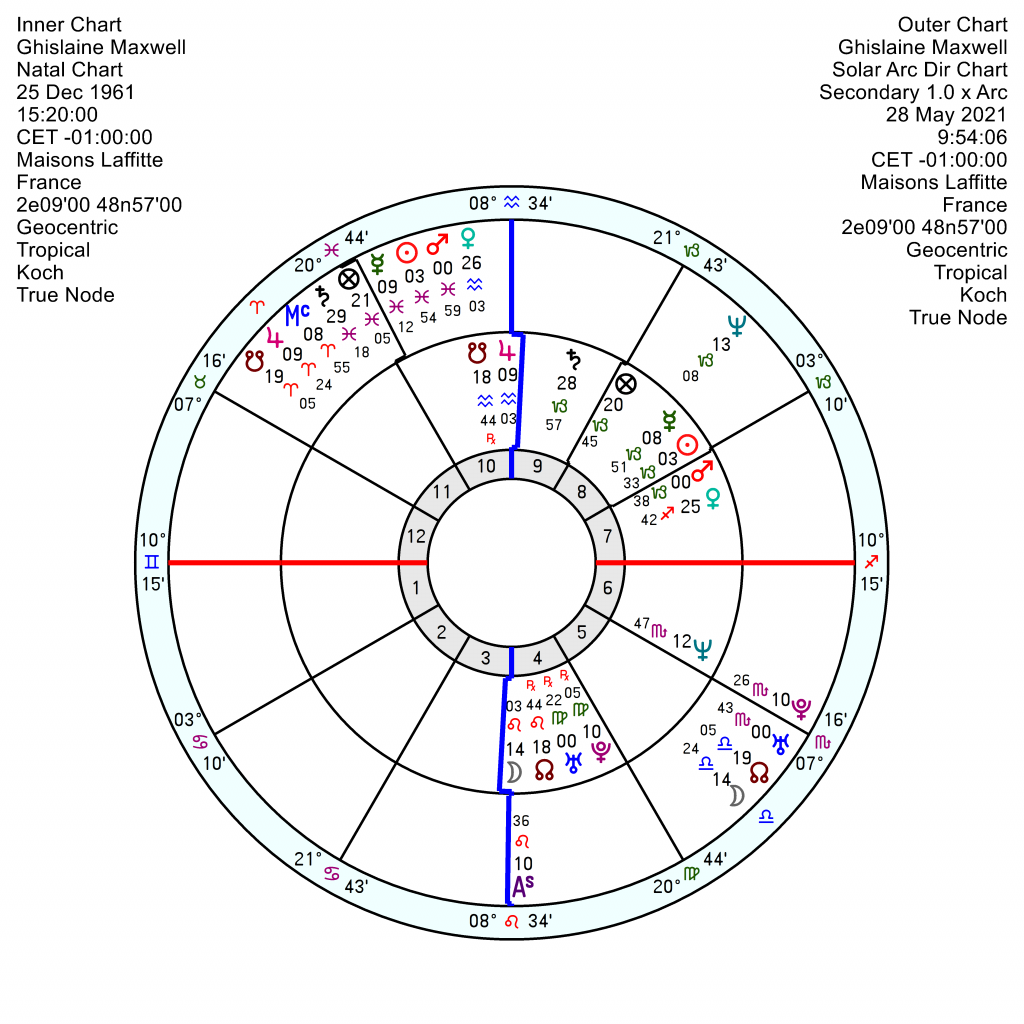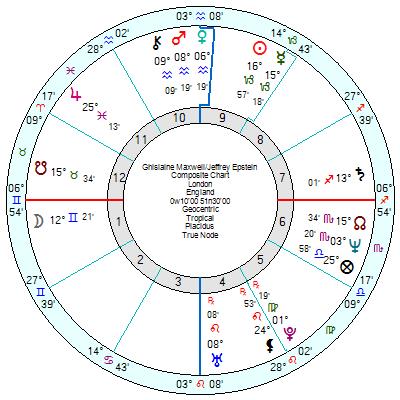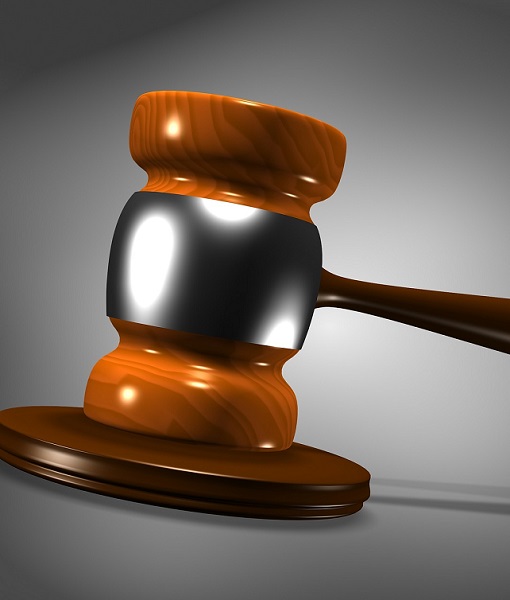 Ghislaine Maxwell due for trial this November on charges of sex trafficking and other offences may face evidence from other Epstein co-conspirators of Jeffrey Epstein, which could be damaging to her case. She has pleaded not guilty.  Legal wrangles are continuing in advance of the due date.
Born 25 December 1961 3.20pm Maisons Lafitte, France, she has an intense, secretive Capricorn Sun, Mars and Mercury in the 8th house of money and sex, with her Mars in a passionate conjunction to Venus in late Sagittarius. She has a drama-queen, lucky, successful though also self-righteous Jupiter in her 10th on her Midheaven in a head-in the-clouds square to Neptune. Her flashy Leo Moon falls in her 4th along with the unsettled Uranus Pluto in Virgo, hinting at her closeness to an unstable father.
Her Midheaven and Jupiter will catch the tr Saturn conjunction on and off till late November which will be discouraging and a time when the harvest for past actions is reaped. She's got the emotionally upsetting tr Uranus square her Moon picking up in July and repeating into 2022. The run up to the trial in October looks blocked and over-burdened with tr Saturn square her Sun/Pluto; and December is nervy and under attack with tr Saturn square her Mercury/Pluto midpoint. Next year from mid March onwards for two years she picks up the discouraging tr Pluto conjunct her Saturn in the legal 9th which suggests an uphill struggle against the forces of the law.
She does have Neptune in her 6th so will be semi-fragile on the health front and since it catches both tr Saturn and tr Uranus hard aspects through this year I'd wonder about her general state of fitness.
Significantly the composite Mars opposition Uranus on her relationship chart with Epstein sits exactly on her MC/IC – an explosive connection that will upend her life.
For more detail see previous posts in 2020 under search.