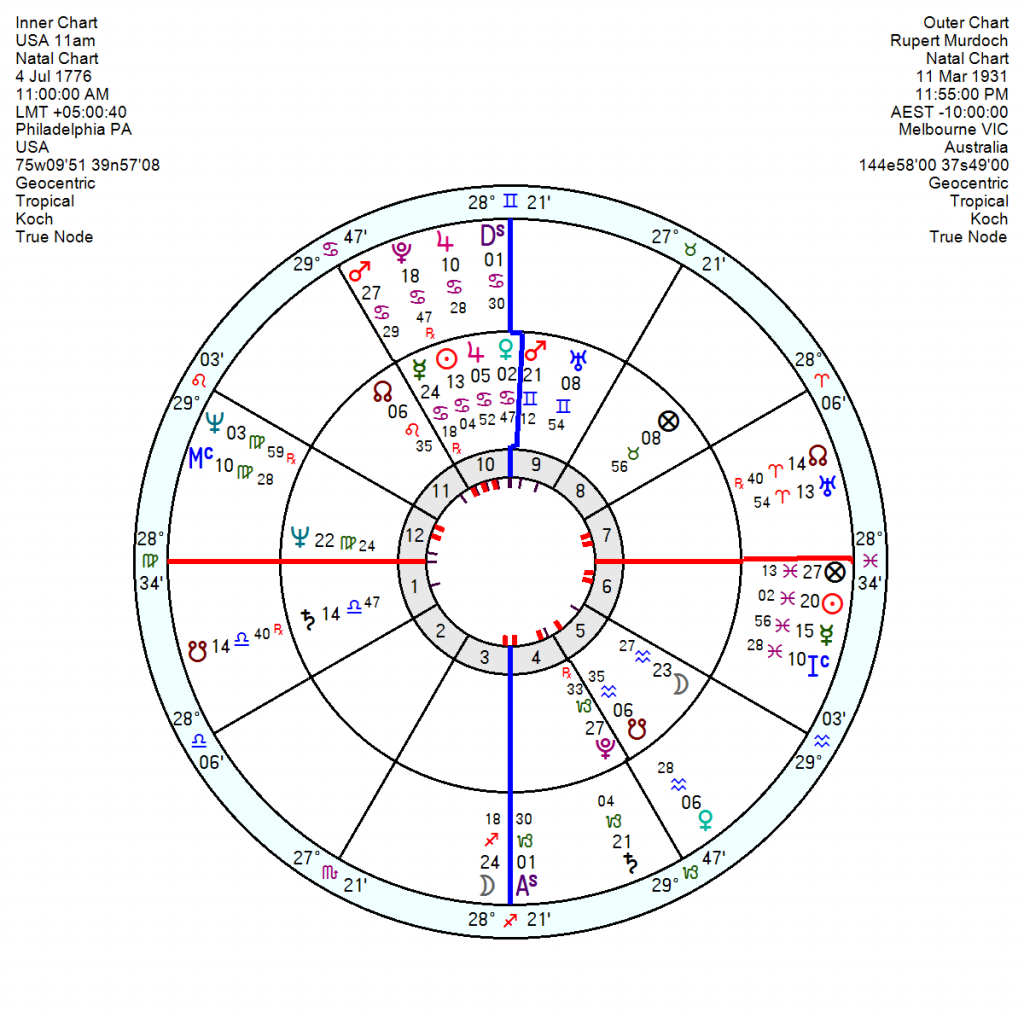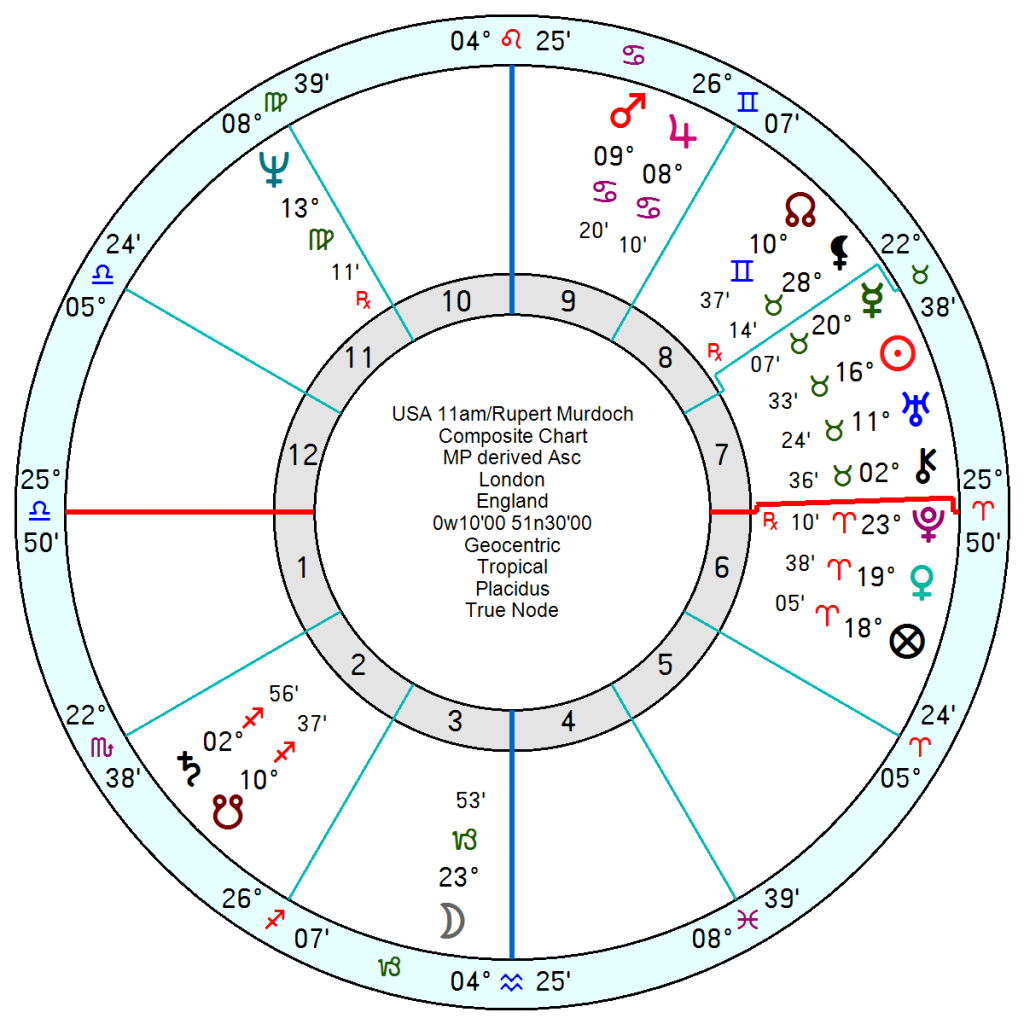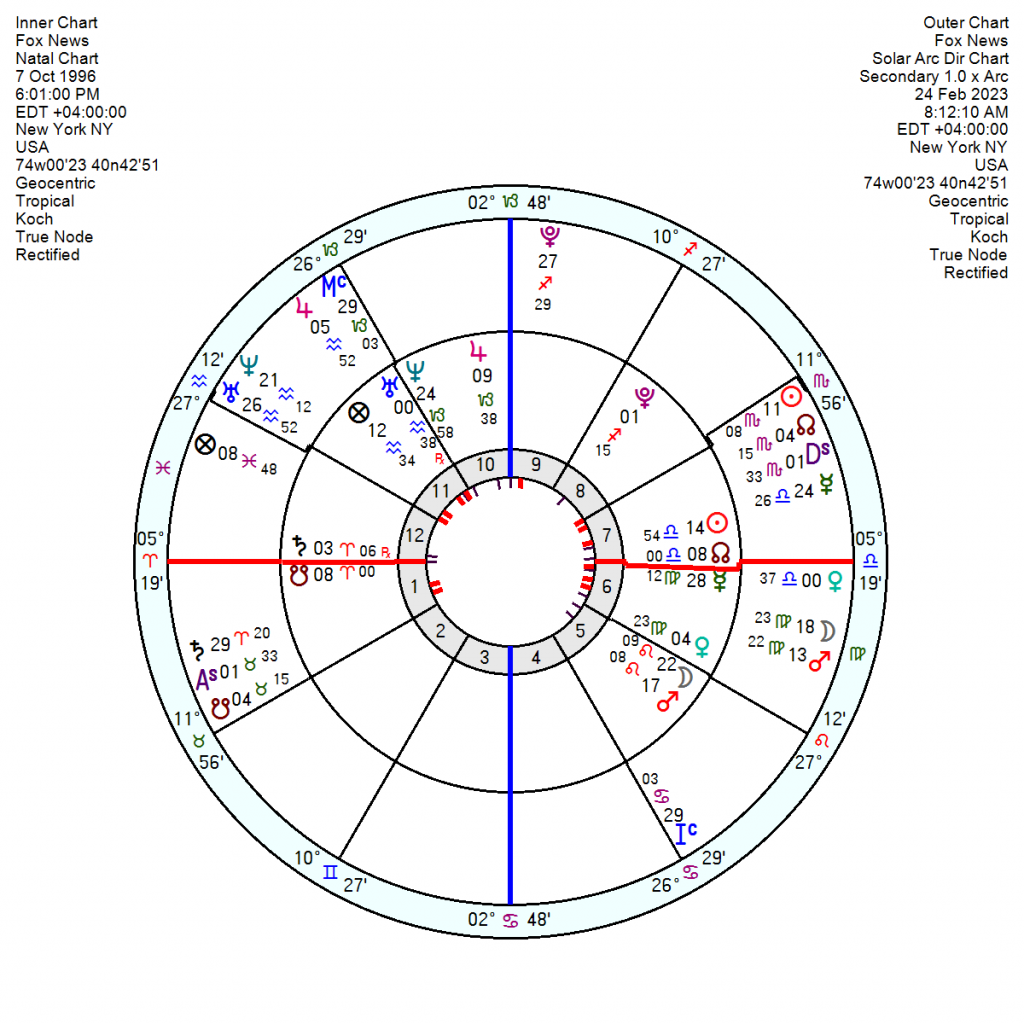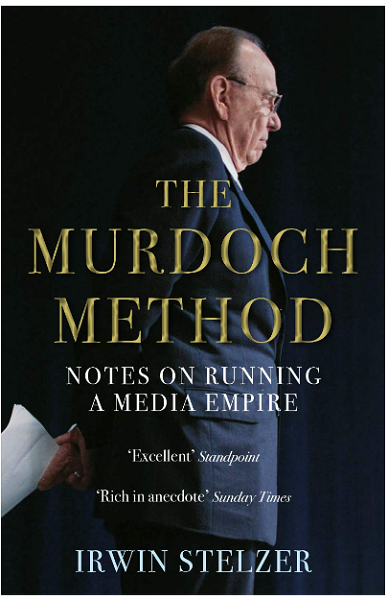 'Incredibly damning' documents indicating the top Fox News brass and staff knew Trump et al's claims of a stolen election were false but still floated the conspiracies on air, increase the chances of Dominion Voting winning its $1.6 billion defamation lawsuit.
Whether Fox and Murdoch were terrified of Trump or of losing their fixated audience hardly matters – or whether Dominion wins or loses since such cases are notoriously difficult to stand up in court – though Alex Jones did fall into a similar sinkhole.
What is of crucial importance is a) the stranglehold which Murdoch has had in perverting the American mindset in recent years: and b) whether the evidence in this court case will finally blow a scud missile through the ascendancy of the 'fake news' clap trap and paranoia of the past seven years.
  What I never noticed before is that Murdoch's ruthlessly ambitious Mars in Cancer is exactly opposition the USA Pluto and conjunct the USA Mercury. And it is that fanatical US Pluto opposition Mercury which has been triggered and causing problems through the years of Trump's demagogic rants, lies and smears. Without Murdoch would he have had the same damaging effect on the culture? Now in its final year with the USA Pluto Return – there may be significant changes ahead.
Murdoch's Jupiter Pluto are also conjunct the USA Cancer Sun and square the USA fair-minded Saturn in Libra with Murdoch's Uranus North Node in opposition – Murdoch's bulldozer, confident, I'm-more-important-than-rules approach is certainly on a collision course with a good many American values.
Maybe just maybe with tr Uranus conjunct the composite Sun of Murdoch/USA chart from mid March, the power-hungry, disruptive bond might be split asunder.
Fox News, 7 October 1996, is due for an almighty upheaval with tr Pluto moving into Aquarius late next month as it is conjunct the Fox Uranus, plus it'll get a shock in April this year from tr Uranus square the composite Mars. And that is followed by another massive jolt from Solar Arc Saturn square the Uranus over coming months. I'm not sure what a $1.6 billion hole would do to its finances. But the Murdoch empire has form for closing down troublesome outlets – the flagship UK News of the World Sunday newspaper was closed down after the phone hacking scandal some years back. Though Fox is admittedly an entity of a different order for Murdoch.
The Fox News chart also has its Neptune conjunct the USA Pluto and opposition the US's Mercury – fitting for a channel that has tended to skirt round and cast smokescreens over the actualite.
Murdoch is not having a good year with tr Pluto in a frustrating opposition to his Mars and moving into his 2nd house of finances which can often start with a breakdown phase where money is concerned.
Maybe Pluto heading for a sign change is having an impact.
See previous Post on Dominion court case: 11 December 2022