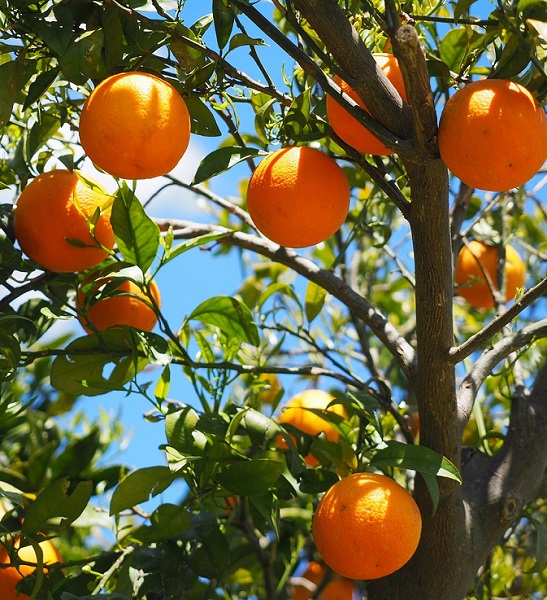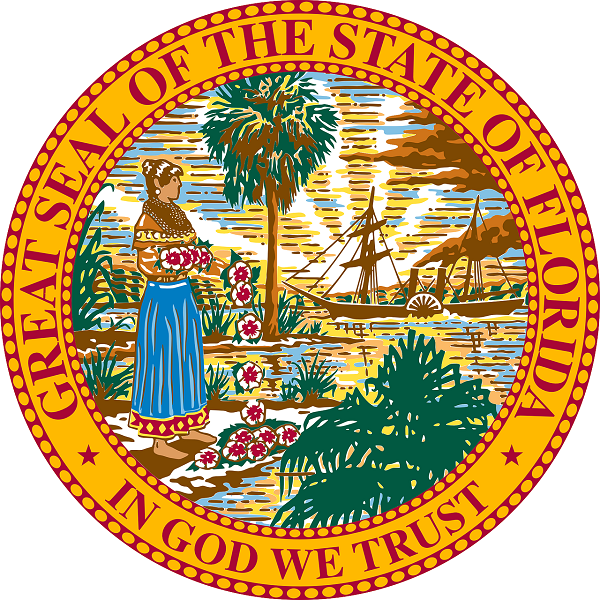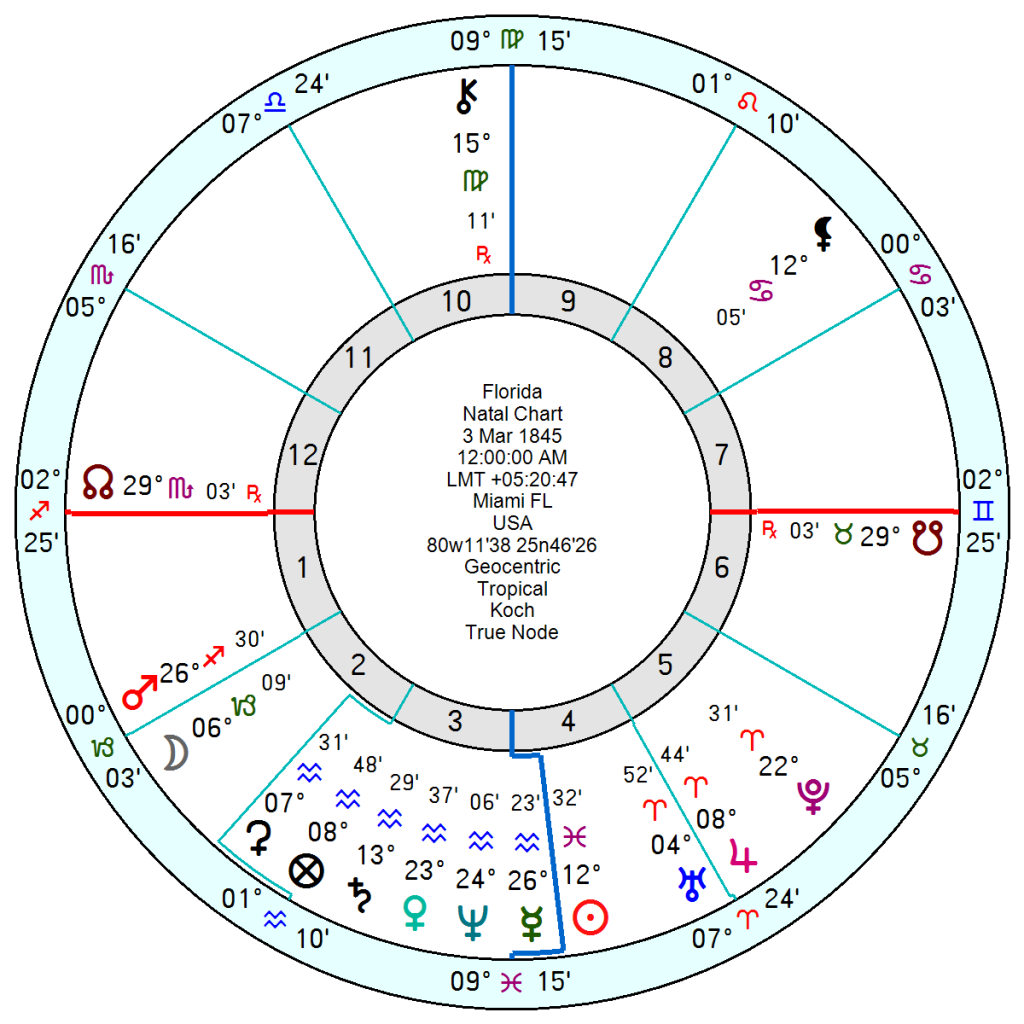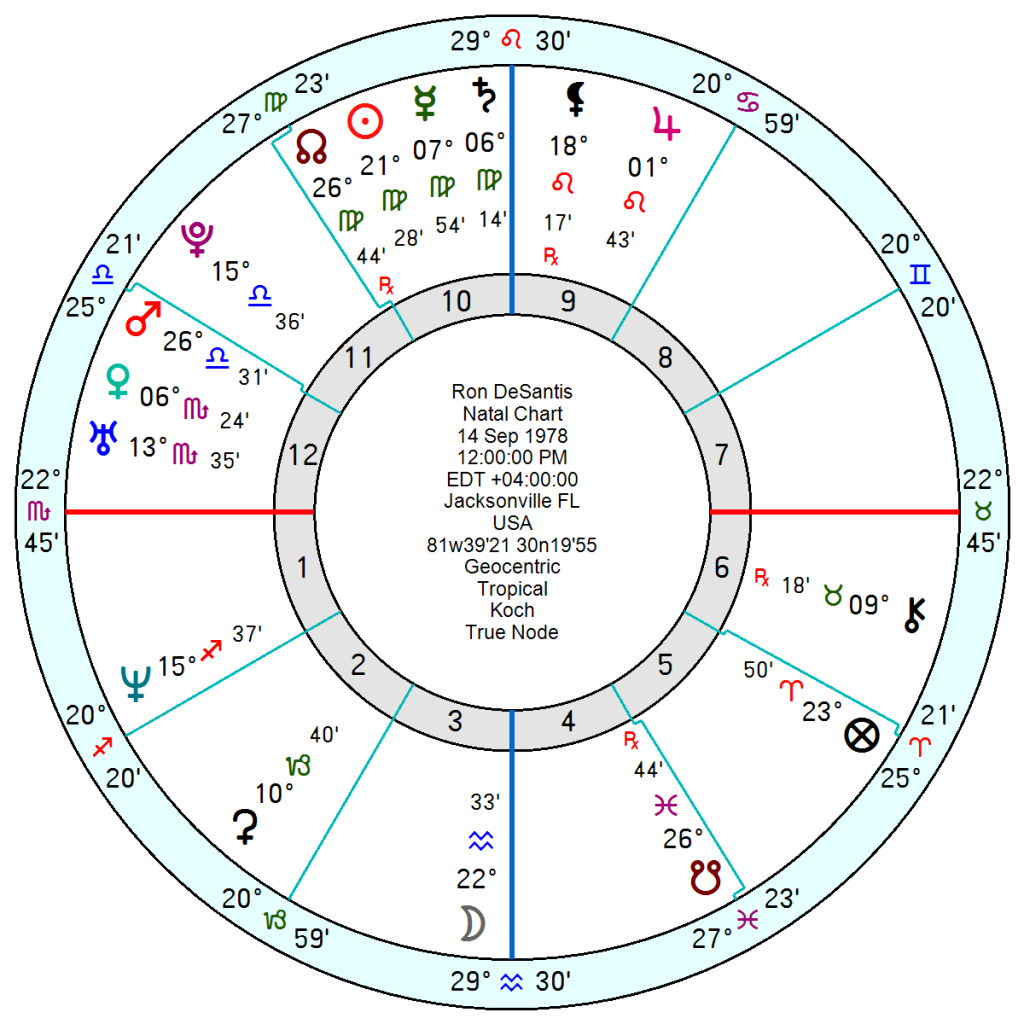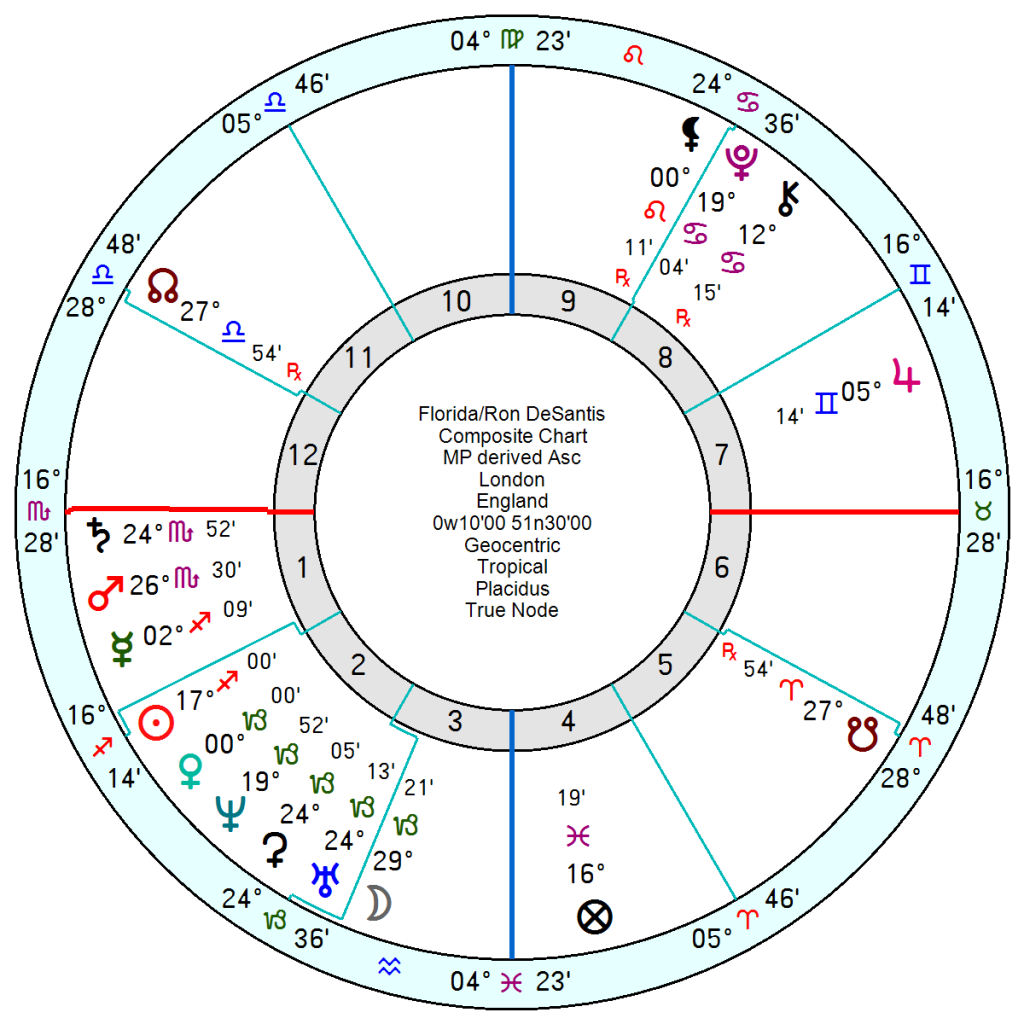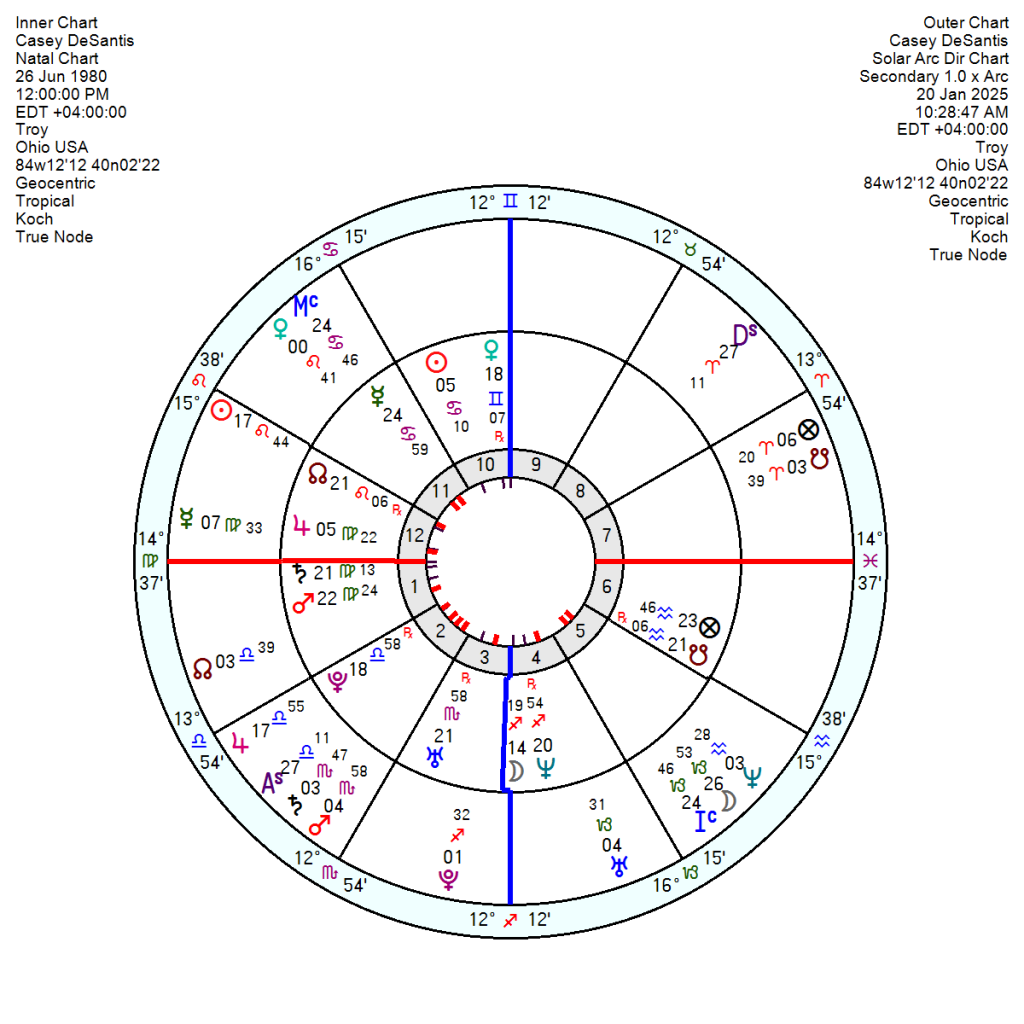 Florida is living through 'interesting times' with DeSantis rollicking through right-wing legislative changes and the orange harvest reaching the lowest levels since the 1930s, due to hurricanes in recent years causing crop damage, along with an Asian bacterial infection.
Pending is a law preventing abortions after six weeks. The death penalty no longer needs unanimous jury recommendations; death sentences will be allowed for people who rape children under age 12. Floridians can now carry guns without concealed-weapons licenses. Plus a whole raft of Parental Rights where sex education is concerned; tightening immigration policy; restricting lawsuits against companies.
What is curious given the thumping majority DeSantis won in November 2022 is how uncomfortably his chart sits with Florida.
Florida was admitted to the USA on 3 March 1845 and is moving through a panicky year with a strong sense of failure pervasive as tr Neptune squares the Mars, on and off till February 2024. There's also an emotionally upsetting and highly strung tr Uranus square the Venus, Neptune, Mercury in 2023/24 – very much on edge.
This coming October's Solar Eclipse at 21 Libra opposes the Florida Pluto and has Mars on the Midheaven and Pluto near the Ascendant located there – so there may be a crisis or two in the months following. The April 2024 Solar Eclipse in Aries will also tug on the Florida Pluto. Several of this year and next's Solar and Lunar Eclipses have planets on the angles for Florida so it backs up what the edgy transits show.
DeSantis, 14 September 1978, has his Mars in Libra opposition the Florida Pluto and his Saturn opposition the Florida Pisces Sun – not exactly a warm and cosy combo.
His relationship chart with Florida is even more stark with a composite Saturn Mars trine Pluto and Pluto opposition Neptune, Moon Uranus. If that were an emotional relationship there might be domestic violence. Mars Saturn suggests only one partner benefits and there is ruthless control and a need to dominate as well as upend the status quo. Late May 2024 onwards is when it will start to show strain as tr Uranus opposes the composite Saturn and then Mars into early 2025.
 If Desantis is still in the race for the White House he'll get his second wind from late February 2024 onwards as tr Pluto opposes his Jupiter and that will carry him through on a confident push into 2025. Not necessarily a winning streak but a definite uptick on his chances of the moment.
ADD ON:
ADD ON:  His wife Casey DeSantis, a former new journalist and TV presenter, 26 June 1980, is a Sun Cancer with leadership Leo North Node; and an edgy, tough-minded Mars Saturn in Virgo on the focal point of a T Square to Venus opposition Neptune. Her driven, determined and short-fused Mars Saturn are conjunct her husband's Virgo Sun which must make for some tense moments as she'll be a hard taskmaster. Their relationship chart is lucky and super-ambitious with a composite Sun Jupiter sextile Pluto and trine Neptune; with a strong power dynamic from a Mars Pluto conjunction.
Her synastry with Florida is no more comfortable than his with her Mars Saturn square Neptune colliding with the Florida Mars; though admittedly her Jupiter does oppose the Florida Sun. And her relationship chart with Florida is argumentative, complicated and confused.
Her chart is up and down this year; with fortunate influences into 2025. Her Solar Arc Jupiter conjunct Pluto may be on the same degree of a conjunction over the Inauguration or it may be later in the year depending on her birth time. And she's in for a lucky run from mid 2025 onwards as well.