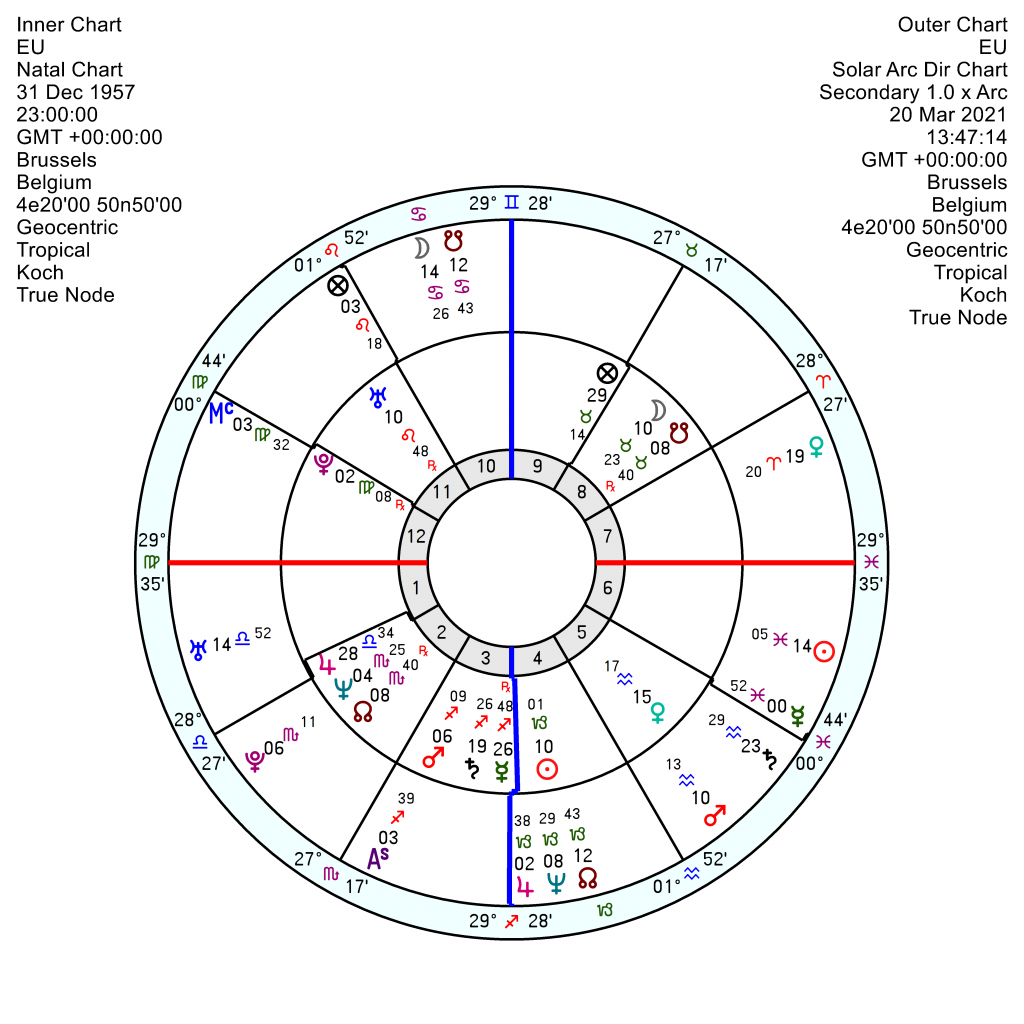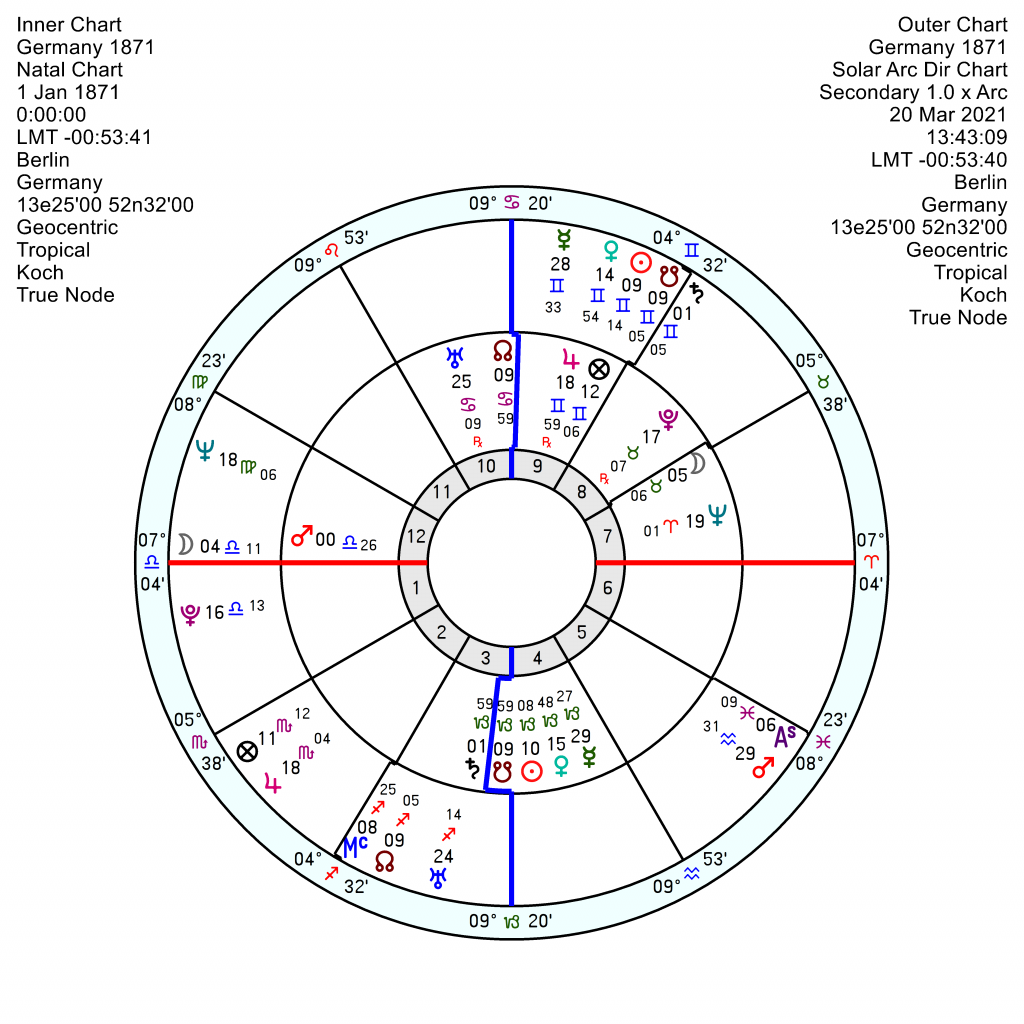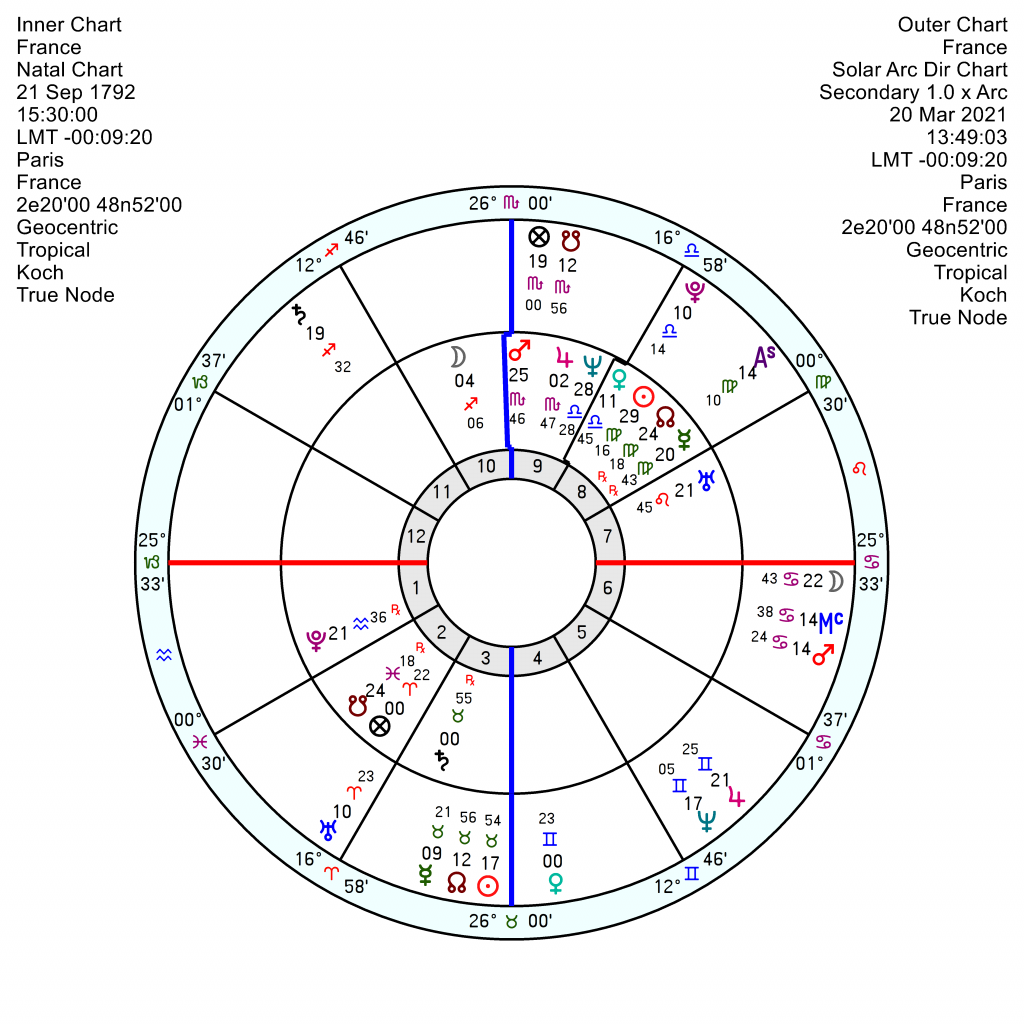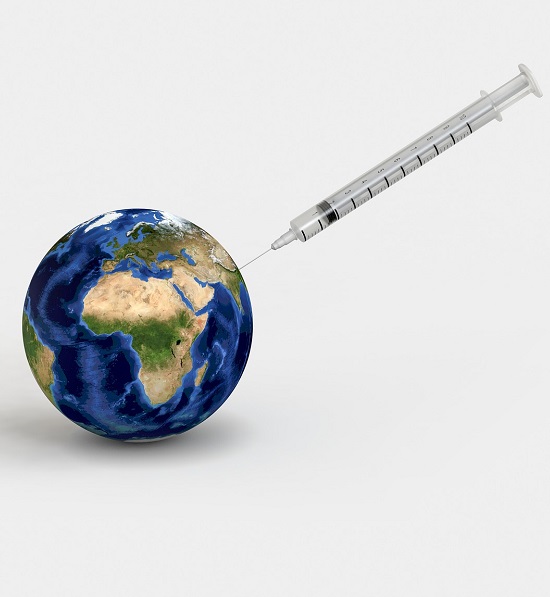 The omnishambles of the botched EU vaccine procurement, slow roll-out and mystifying suspension and then lifting of the AstraZeneca vaxx have led to infection rates escalating and new lockdowns in France, Italy and Poland, with Germany likely to follow suit. The UK has vaccinated over 40pc of the population and the US 34pc. The EU has managed just 12pc and daily cases are now three to four times UK levels.
Trying to gauge the trajectory and duration of the pandemic isn't easy from celestial markers. But the Solar Eclipses which covered the start of the outbreak in 2020 and continue into this year, with the December 2020 Eclipse casting its shadow six months ahead, all pointed to 'traumatic transformation'; 'restriction, inhibition etc'; 'blocks, checks and frustrations.' This covered effectively 18 months up to the middle of this year. The approaching June 2021 Eclipse is in a more cheerful, creative and inspirational Saros Series; and the December 2021 Eclipse is joyful and happy.
It would have to be said, however, that the June 2021 Solar Eclipse at 19 degrees Gemini is square Neptune, as the December 2020 one was. And this upcoming June one also has a road-blocked, trapped Mars opposition Pluto, so it won't all be a picnic.
There is also the tr Saturn square tr Uranus to contend with this year and for the first half of next, which can suggest dictatorial attitudes raising ire which might suggest some restrictions will stay in place. It is also associated with economic downturns and financial disruption.
  The EU was always going to be badly affected economically by the tr Uranus square tr Saturn (as indeed is the UK of which more anon). The EU chart has an 8th house Moon (= commerce and international finance) at 10 degrees Taurus square Uranus at 10 degrees Leo opposition Venus in the speculative 5th house at 15 degrees Aquarius. From last week tr Saturn has been opposition the Uranus and square the Moon, creating riding tensions, economic discouragement and a general sense of gloom. Tr Uranus then joins in from mid April to conjunct the Moon which will bring jolts, jangles and unwanted surprises. Both of these repeat off and on until this December and next February respectively.  Tr Saturn is then conjunct the EU Venus in the financial/speculative 5th in February 2022, followed by tr Uranus in square to Venus between May 2022 to March 2023. As if that wasn't enough the 2022 Solar Eclipses in Taurus/Scorpio will rattle up the EU Moon and Uranus as well as Neptune – more financial crises and crucial decisions to be taken.  
  There will be an all-out effort to inject confidence back into finances with tr Pluto square the 2nd house EU Jupiter in 2022/23; but that may end in a giant bubble bursting as tr Pluto moves to square the Jupiter/Neptune midpoint in 2023/24 and thence onto square the EU Neptune. The Progressed Moon is also going through the EU 12th at the moment which will make for slow progress and much introspection about where-to-next until late 2022.
This whole phase of several years will shake the EU to its foundations.
Germany is in a state of flux this year with tr Pluto opposing the 10th house Uranus, unsure of its direction but knowing a radical change is needed. Close neighbourly relations will be under devastating confusion in early 2022 with the Solar Arc Pluto opposing the Germany 7th house Neptune. In 2022 also, the tr Saturn square tr Uranus will tug sharply at the Germany 8th house Pluto. 8th house rules joint and international finances as well as behind-the-scenes string-pulling and darker subterranean forces – and national death and rebirth, according to Campion, Baigent and Harvey. So there will be profound changes ongoing as there were last time Uranus was here in 1938.
  France equally looks more rattled between 2022 to 2024 than this year. The central Fixed Square of Uranus in Leo opposition Pluto in Aquarius square Mars Midheaven in Scorpio – will be depressed by tr Saturn hard aspects in 2022 and heavily disrupted by tr Uranus hard aspects in 2023/24; with an undermining tr Neptune opposition the Virgo Sun in 2024.
Italy is not much higher up the cheer ladder with Neptunian markers in 2022/23/24.
  Like the EU, the UK has Fixed planets in the financial house (2nd,8th,5th) which are being rattled by tr Saturn square tr Uranus from late this month on and off through 2022. The Taurus Eclipse in 2022 especially will have a critical effect on the UK 8th house Mars. I don't buy the present euphoria with the vaccine bounce which is causing a fair amount of gloating as if all problems have been solved. The sheer scale of money which has been plucked from the magic tree to disperse in all directions, not all of it defensible, is mind-boggling. Never mind the Brexit hit with exports considerably down.