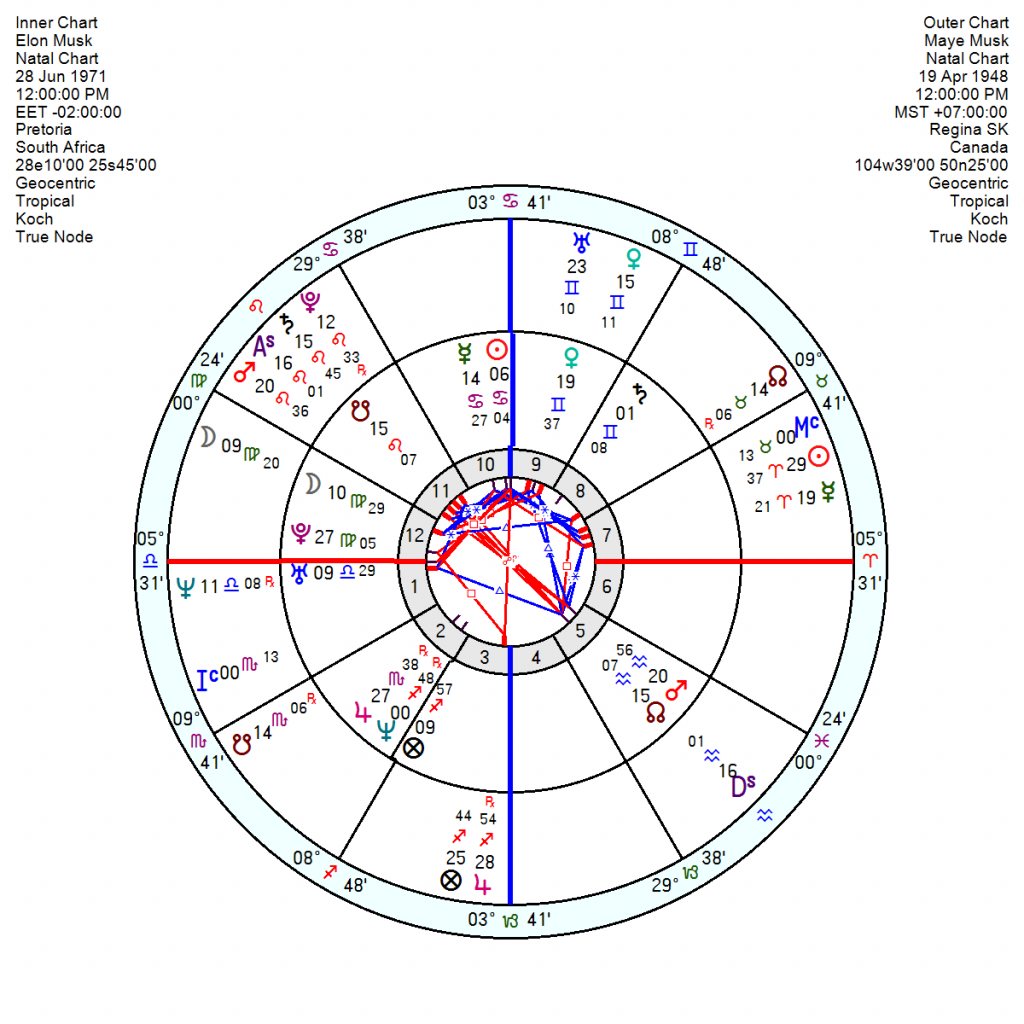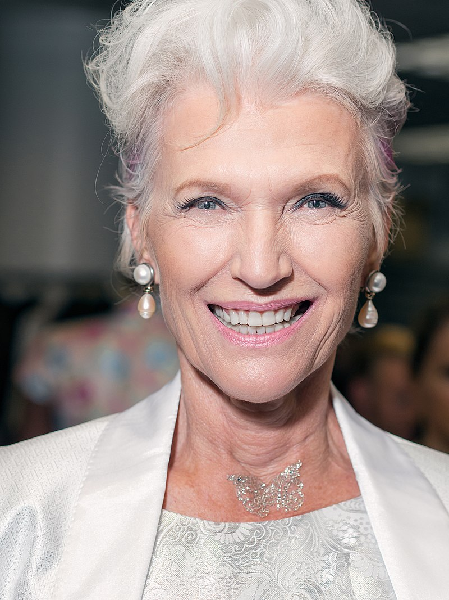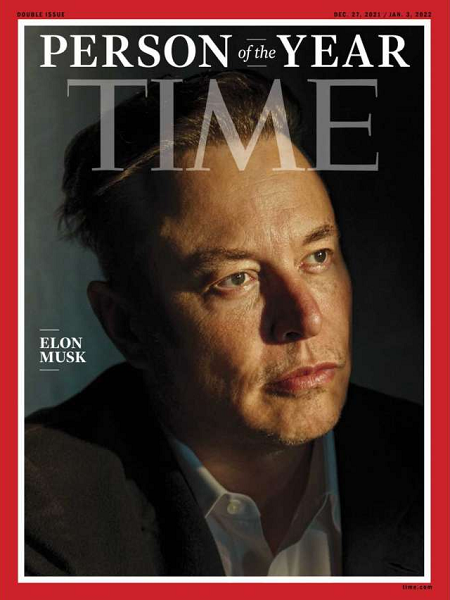 Elon Musk, the world's wealthiest man and all round genius and whackjob has been elevated to Time magazine's Person of the Year. It has attracted a raft of criticism, given his attitude to paying tax, opposition to unions and playing down the dangers of Covid. He was described as a "clown, genius, edgelord, visionary, industrialist, showman" which covers all bases and hedged with the caveat that his influence was bad as well as good. His businesses are undoubtedly leading edge and super-successful ranging from Tesla cars, to the space exploration SpaceX and the alternative energy company SolarCity.
Born 28 June 1971, he had a much-married South African father, whom he describes in vitriolic terms and a fashion model mother.
He arrived on planet earth only a few days before Julian Assange and has the same rebellious Cancer Sun square inventive Uranus; a creative though neurotic, paranoid and head-in-the-clouds Saturn opposition Neptune Jupiter; and Mars in determined, scientific Aquarius conjunct his North Node.
   His mother, Maye Musk, 19 April 1948, has the formidable Mars, Saturn, Pluto in Leo conjunct Elon's South Node and opposition his Mars which arguably suggests his flight into scientific-fantasies-made-real came from a desire to escape her dark energies. After his parents' divorce aged 10 Elon opted to live with his father which he later said was a terrible mistake.
There's no solid birth data for Errol Musk, though one site has 25 May 1946, which would out his Gemini Sun conjunct Elon's Saturn opposition his Neptune for a confusing crossover; and Errol's Mars is exactly conjunct Elon's South Node with his Pluto nearby.
Intriguing to speculate that it was the negative effect of both parents in different ways which ran so much against Elon's grain that it motivated him to become a phenomenon in his own right. The demons that drive him could have destroyed him but instead he went the other way. Though at some cost to his mental stability it would have to be admitted.
Pic Maye: Luan Luu