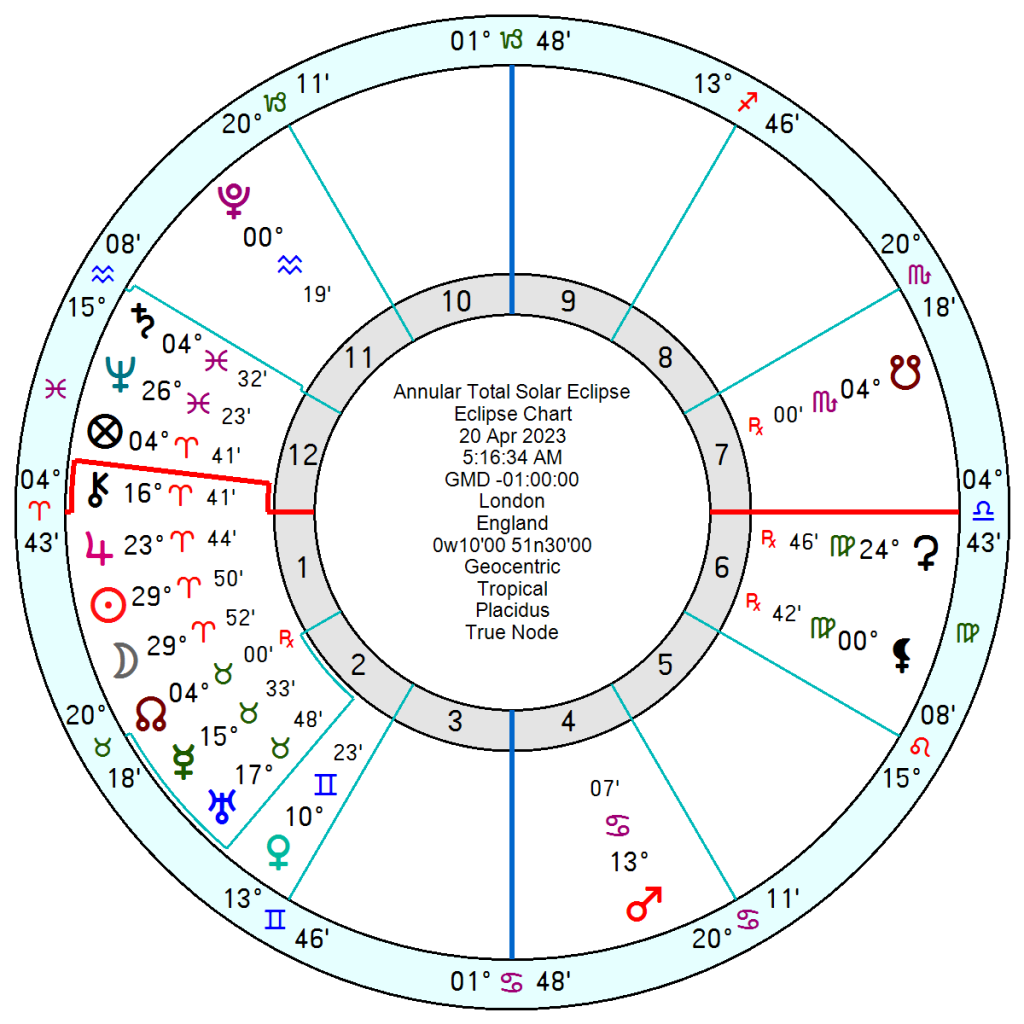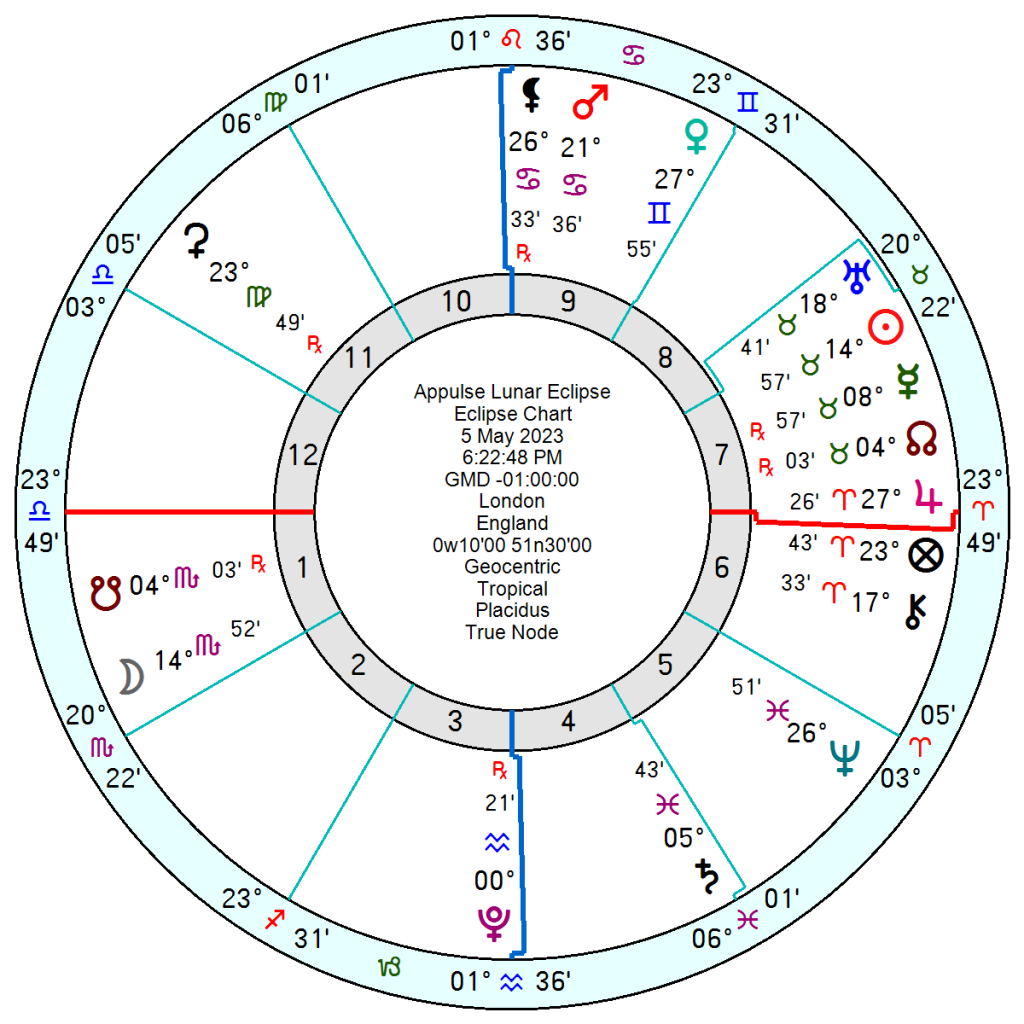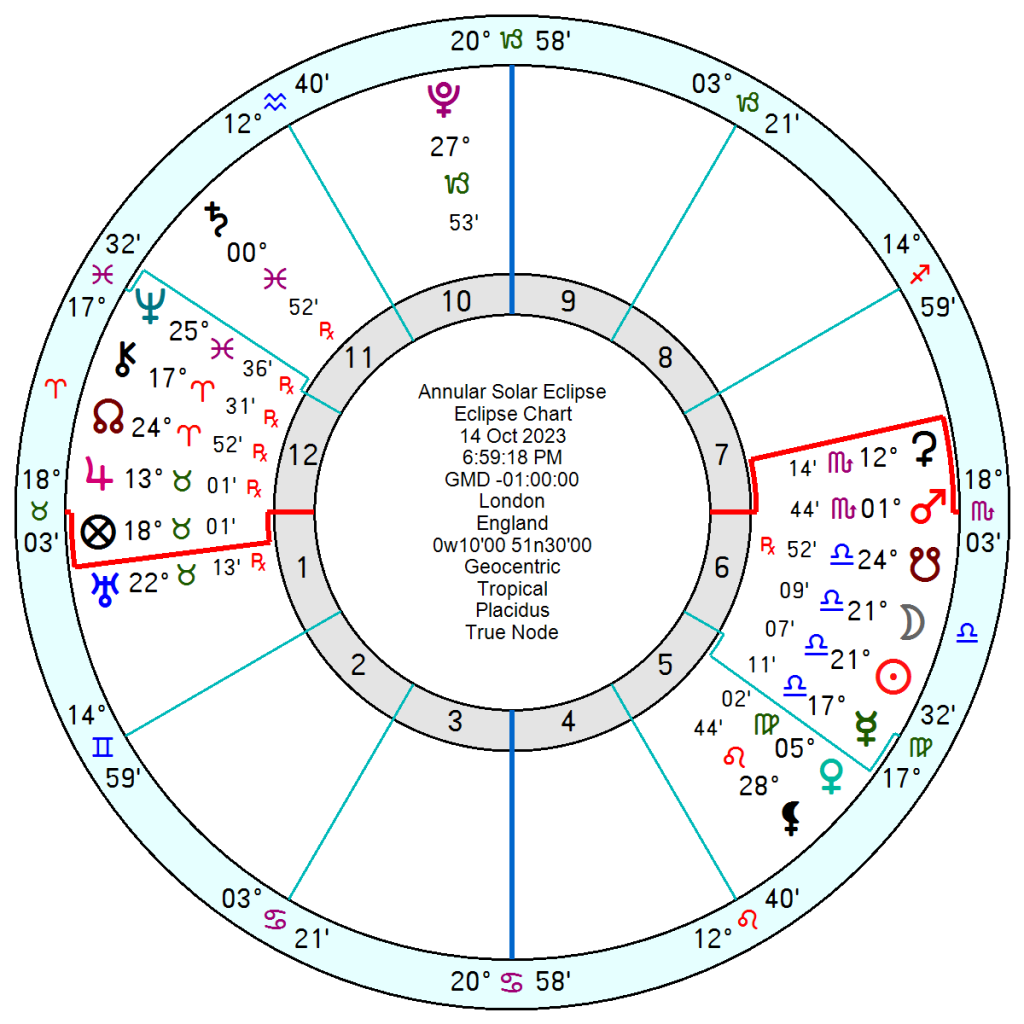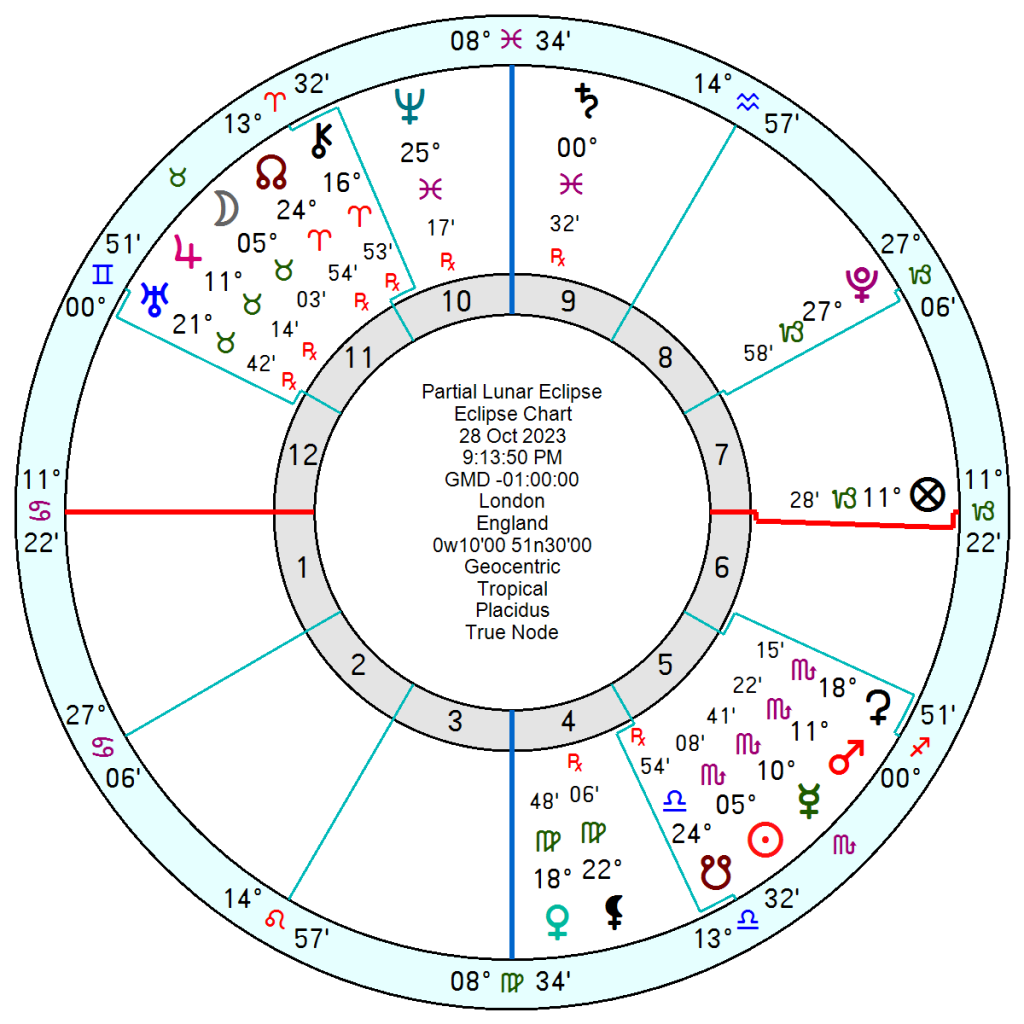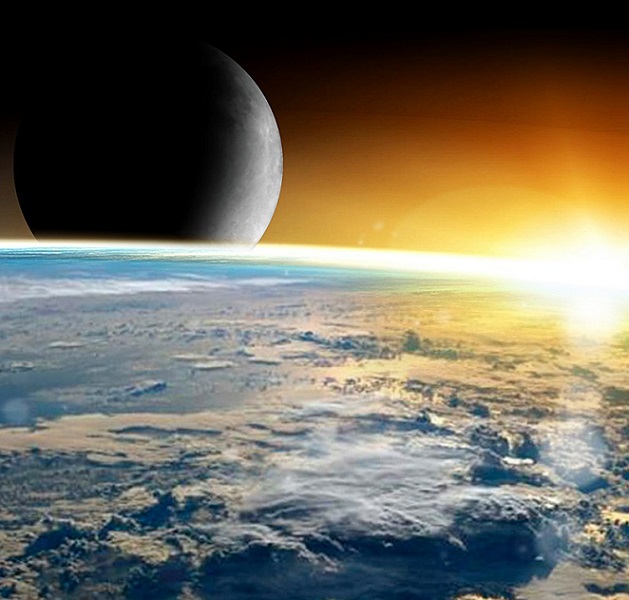 The final degree Aries Solar Eclipse this Thursday is in an unsubtle, sensual and passionate Saros series. Deep hidden feelings will emerge to the surprise of those who were unaware they had them.
Pluto in Aquarius will square the New Moon and Taurus North Node to magnify the intensity Although the challenges will be softened by Jupiter also in late Aries adding an upbeat and expansive note to proceedings. Mars in excitable Cancer has edgy aspects to Mercury Uranus in Taurus and Saturn in Pisces – so sharp words and arguments are likely. Gritting teeth and saying less will be advisable. Venus square Saturn hints that a few sad moments will prevail. Around in this series before in 2005, 1987, 1969, 1951, 1933, 1915
The 14 degree Taurus Lunar Eclipse of 5 May opposition Uranus will be changeable, highly-strung, rebellious. Pluto squares Jupiter for a sense of pushy confidence which may cross the line of what is allowed; with an equally exuberant and opportunistic Mars square Jupiter in a publicity attracting trine to Neptune. It won't pass by without comment, for sure.
The 14 October 21 degree Libra Solar Eclipse is of a different order with a challenging, high-risk, ruthless Pluto square Mars as well as square the New Moon. Pluto is also trine Uranus and sextile Neptune which will fuel high ambition and a revolutionary fervour. The Saros Series, according to Bernadette Brady is one of immense power, anger and force. Huge obstacles will suddenly clear or a potential crisis will surface and events will move at great speed. All of which sounds all too exhausting. Around before in 2005, 1987, 1969, 1951, 1922, 1915.
The 28 October Lunar Eclipse at 5 degrees Taurus is tied into Mars and Mercury in Scorpio opposition Jupiter in Taurus – when push comes to shove it could be over the top though not as tricky as the Solar Eclipse.