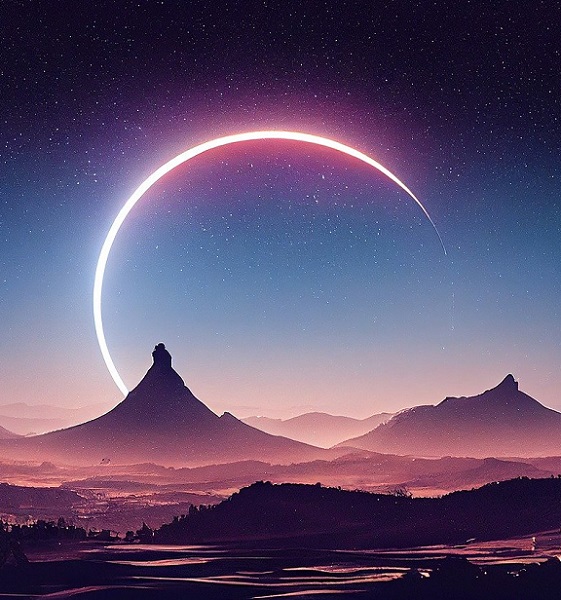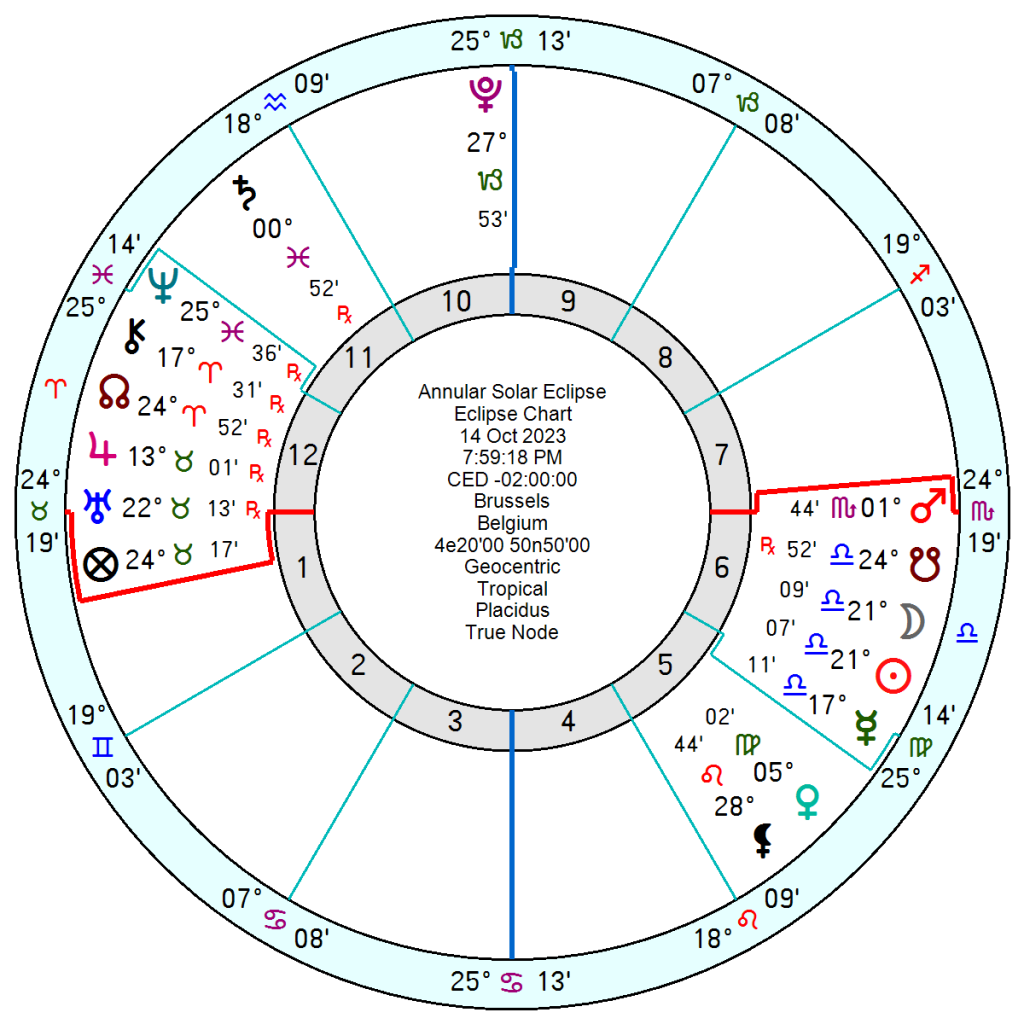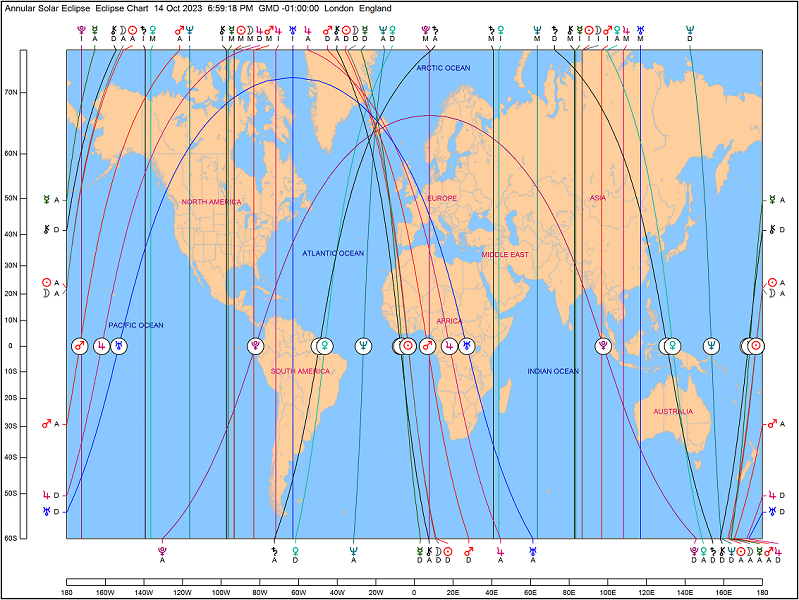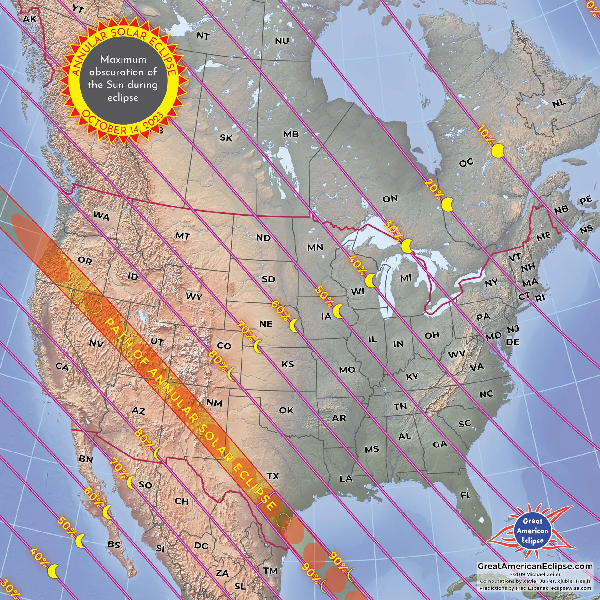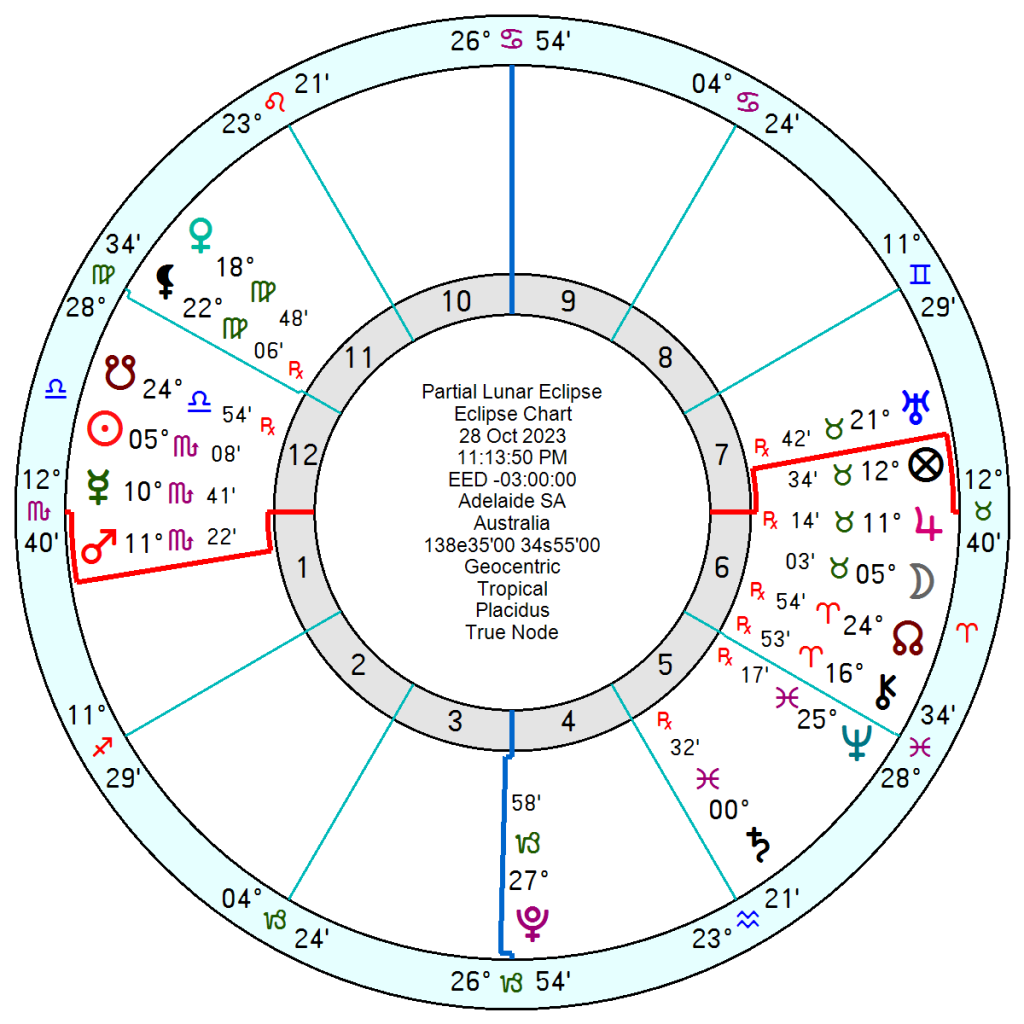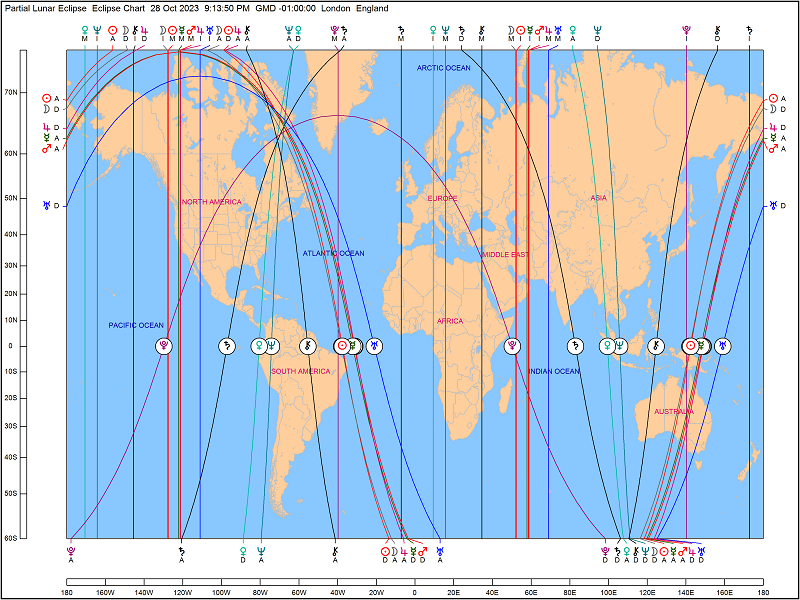 The upcoming 14th October Solar Eclipse at 21 degrees Libra is in a powerful Saros series described by Bernadette Brady as channelling immense force and anger. Either obstacles will suddenly clear or potential crises will blow up and move quickly through.
It was around before in:
October 2005: Just weeks after Hurricane Katrina and five days before the Kashmir Earthquake which killed 86,000. With terrorist bombings also weeks before. Pluto was on the IC for the devastating New Orleans hurricane. Kashmir had Pluto in the 10th and Uranus conjunct the Ascendant.
September 1987: The Great Storm in England with hurricane force winds. With the Hungerford Massacre weeks before as well as mass deaths in Mecca amongst pilgrims.
September 1969: The Stonewall Riots, Chappaquiddick death involving Senator Edward Kennedy and the Manson murder of Sharon Tate came weeks before. In the September Gaddafi comes to power. Lt Wm Calley is charge with My Lai massacre.
Before that this Saros Series in 1951, 1933, 1915. In 1933 the Ukrainian genocide by starvation was at its peak.
This month's Solar Eclipse is peculiarly tricky with the high-risk, overly forceful Mars Pluto square (exact on October 9th) in place with the Libra New Moon square Pluto and on the focal point of a yod inconjunct Uranus sextile Neptune. A Sun focal point can lead to abuse of power and ego-centricity; a Moon to self-defeating, overly emotional reactions. Its path runs across south western USA from Oregon to Texas and then south.
It looks highly pressured located to Brussels with Pluto conjunct the Midheaven and Uranus conjunct the Ascendant- and also a great deal of activity through the USA.
The Lunar Eclipse of 28 October has a 5 degree Taurus Moon conjunct Jupiter opposition Sun conjunct Mars which could result in over-the-top actions and comments. Jupiter Mars can be impulsive, opinionated, bombastic, not always ethical, has a tendency to extravagance especially with other people's money. It lacks the stress of the Solar Eclipse but a yod with a South Node focal point does not suggest progressive reforms.
Located to Adelaide, Australia, it puts Pluto on the IC and the Mars opposition Jupiter closely conjunct the Asc/Desc. So a significant zone. Wild fires and floods are already causing great concern in that region of Australia with fears of what comes next as summer approaches.
  For Kiev this month's Lunar Eclipse puts Chiron on the Midheaven which one can only hope  means a chance to heal. It will affect Zelensky's chart with his Sun Venus in Aquarius opposition Mars in square to the Eclipse.
ADD ON:  The Lunar Eclipse located to Afghanistan has a disruptive Uranus exactly on the Midheaven occurring just before a strong earthquake hit Afghanistan leaving at least 2000 dead.
  For Israel,  the Lunar Eclipse has Chiron Midheaven line running directly through Tel Aviv – the unhealable wound.
The Solar Eclipse has Neptune Midheaven running through Afghanistan and  Saturn Midheaven running through Israel. Usually Lunar Eclipses are more descriptive in location terms.