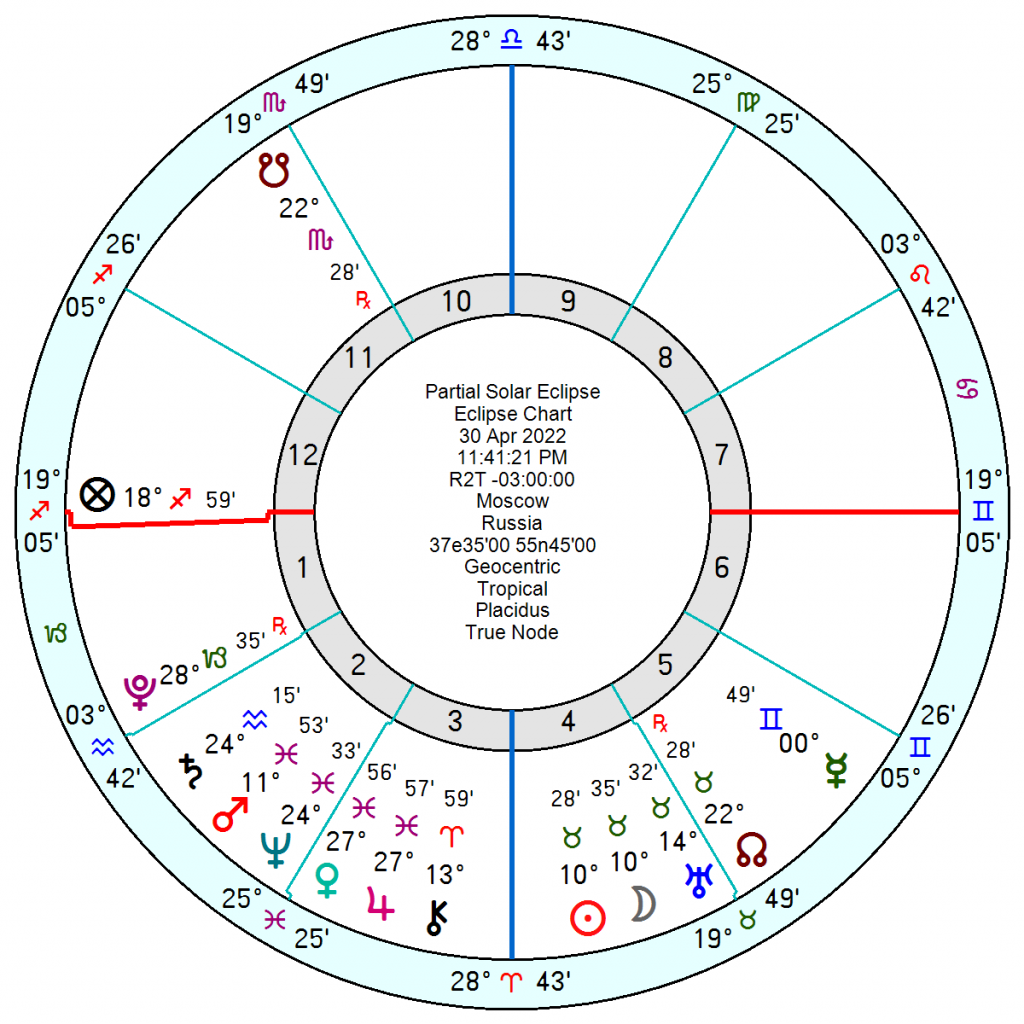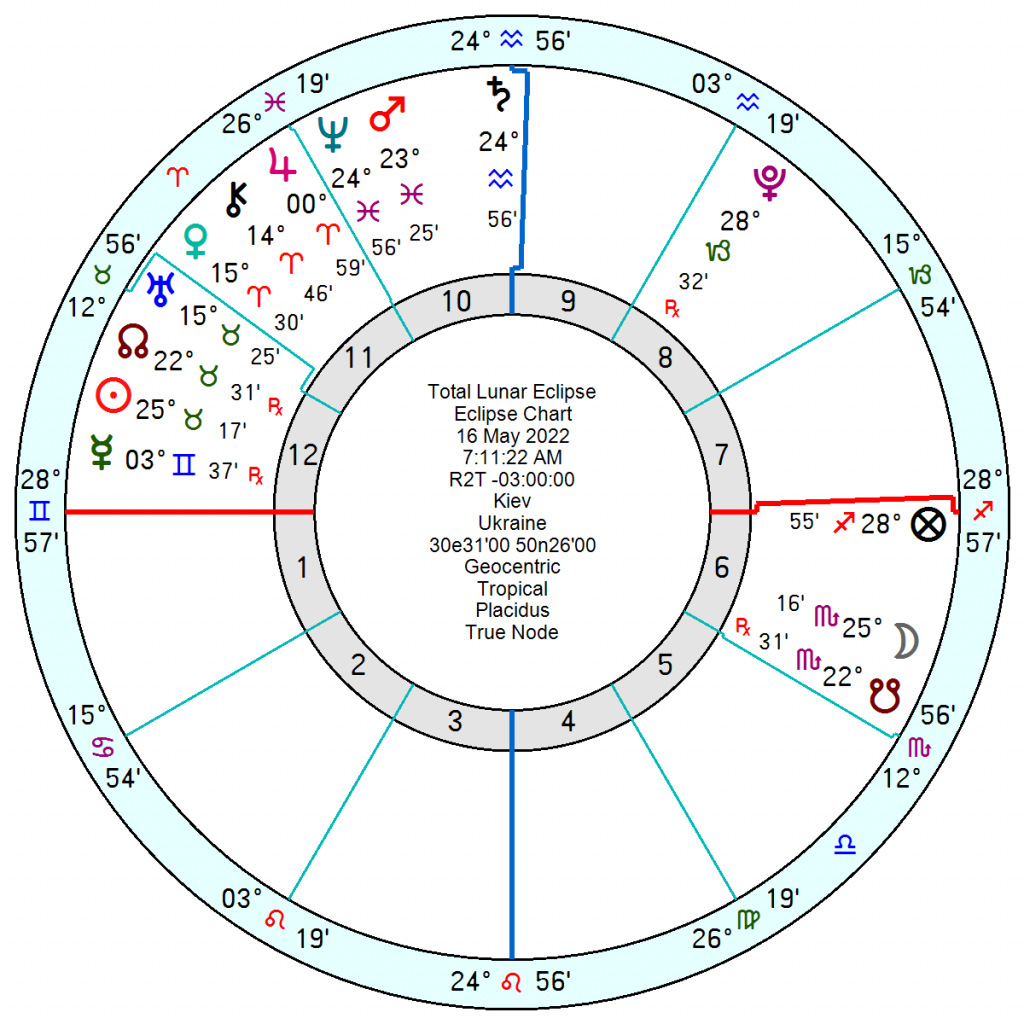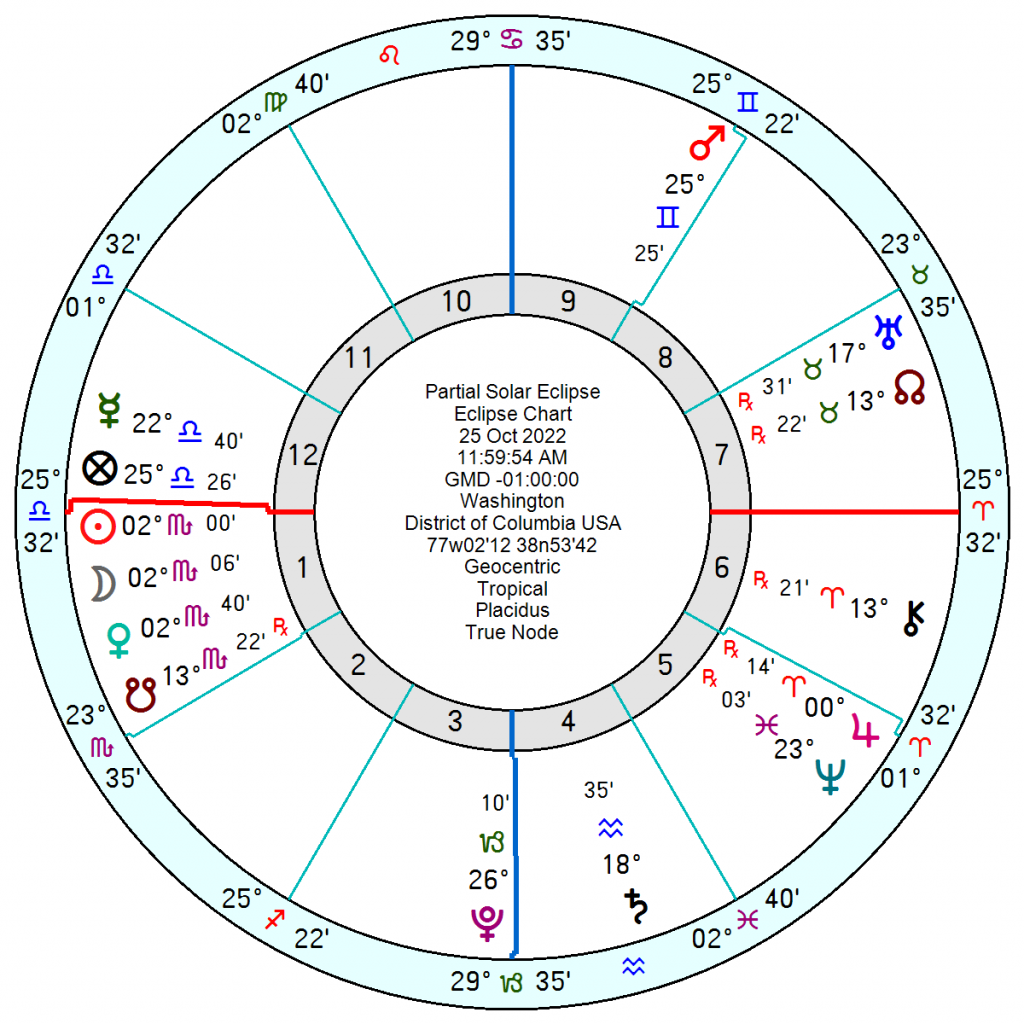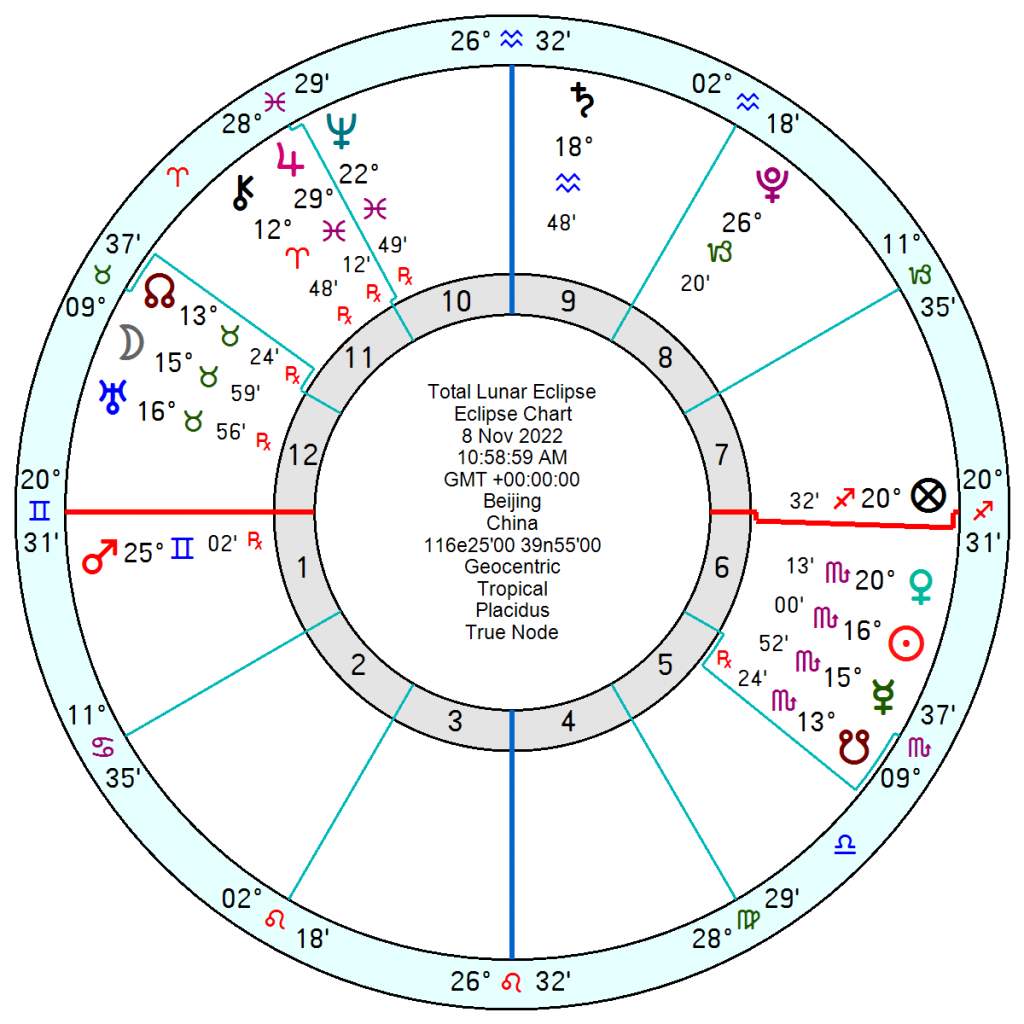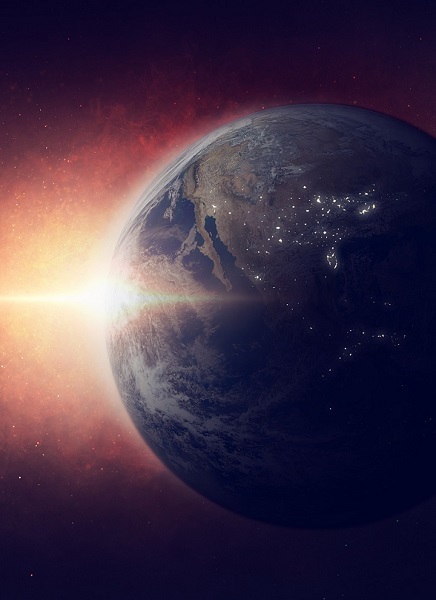 There will be clues in the 2022 eclipses about which countries are likely to be in the spotlight of global events. Last November's Lunar Eclipse, in effect for the six months after, had an explosive, vindictive, military Mars in Scorpio opposition Uranus square Saturn. Mars fell across the Midheaven located to Ukraine; the Full Moon sat conjunct the IC/MC for Moscow.
Lunar Eclipses are often stronger in effect than the Solars and places where planets sit close to the axis are generally most affected. That Eclipse had a sobering, cautious Saturn in the Midheaven for Beijing and a trapped, paralysed Pluto in the IC for Washington.
 The upcoming 30 April 2022 Solar Eclipse is at 10 Taurus conjunct Uranus; with a Pluto trine Taurus North Node sextile Jupiter Venus in Pisces; and the North Node opposition South Node square Saturn in Aquarius.  Its geographical signatures aren't that interesting. Although the Uranus at 14 degrees Taurus is pointed up as a disruptive degree on various of the eastern European and other associated charts. It will create sudden crises in Russia as it hits key planets on the 1990 (Pluto Venus) and Russia 1917 (Scorpio Sun) charts. See post below Russia feeling the cold wind.
The 16 May 2022 Total Lunar Eclipse looks a good deal more powerful. It has a 25 degree Scorpio Moon opposition Taurus Sun and North Node square Saturn and the Full Moon is in a Half Grand Sextile to Pluto sextile Mars Neptune – cold, unpleasant, forceful and duplicitous. Located to Kyiv, Ukraine puts Saturn exactly (to the minute of a degree) conjunct the Midheaven, which suggest adjusting to a hard reality under the can-be-domineering Saturn in Aquarius. Beijing has the Sun in the Midheaven suggesting it may enter the fray more visibly. Iran has has the aggressive Mars on the Midheaven.
The 25 October 2022 Solar Eclipse at 2 Scorpio conjunct Venus is riddled with strained quincunxes of Pluto inconjunct Mars; Mercury to Neptune and Jupiter to New Moon – nothing will fit together easily. Ukraine has an unsettled Uranus on the IC with Pluto just below the Ascendant; Washington, DC for both the late Eclipses like last year has Pluto Saturn in the IC suggesting an inability to make progress or get a grip.
The 8 November 2022 Lunar Eclipse at 16 Taurus conjunct Uranus squares onto Saturn which is the final hit of the irritable, high-tension theme of 2021/22 which Andre Barbault related (amongst other things) to authoritarian power. It puts the assertive/aggressive Mars on the Ascendant for Beijing, and a resolute, unyielding Pluto Saturn on the Ascendant for Moscow; and Pluto Ascendant for Ukraine.
To summarise from a blizzard of charts and figures – it doesn't look to be easing up for eastern Europe and eastwards; with China stepping more into centre frame.