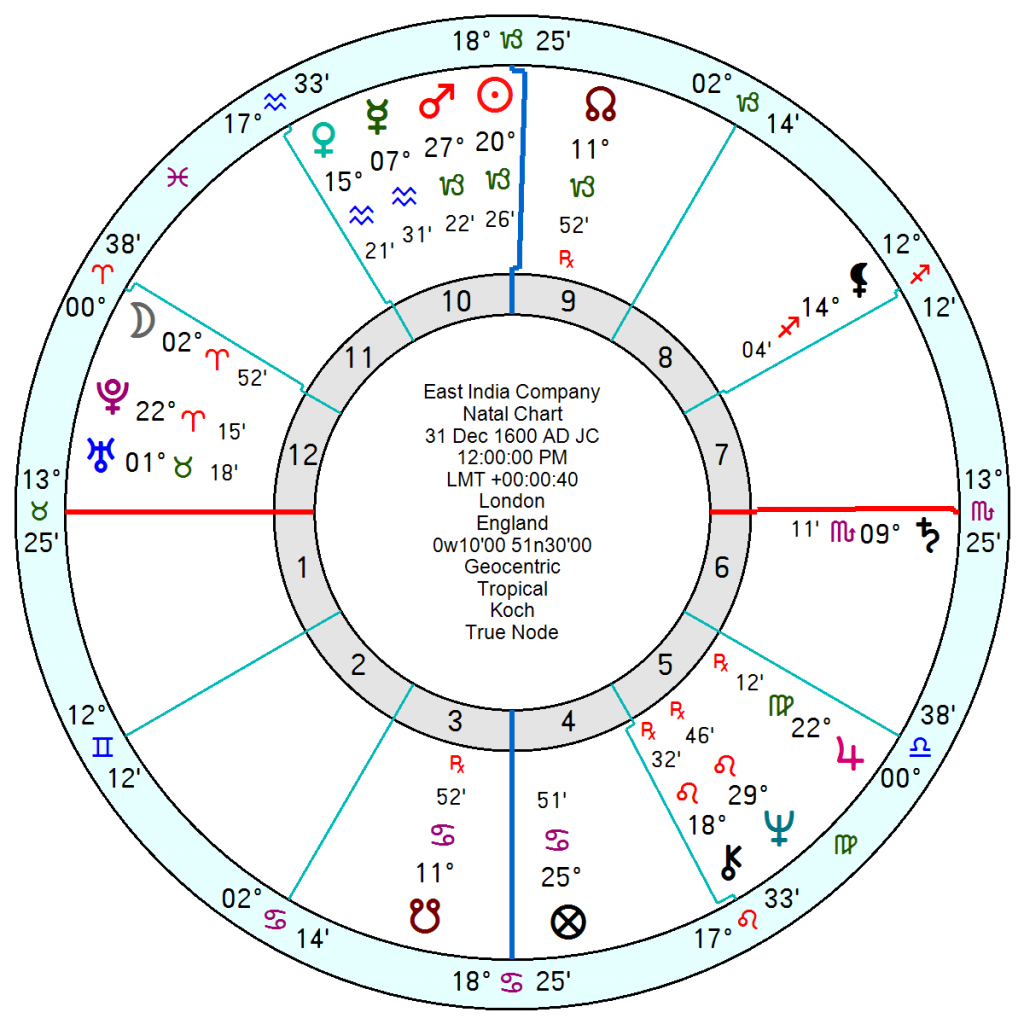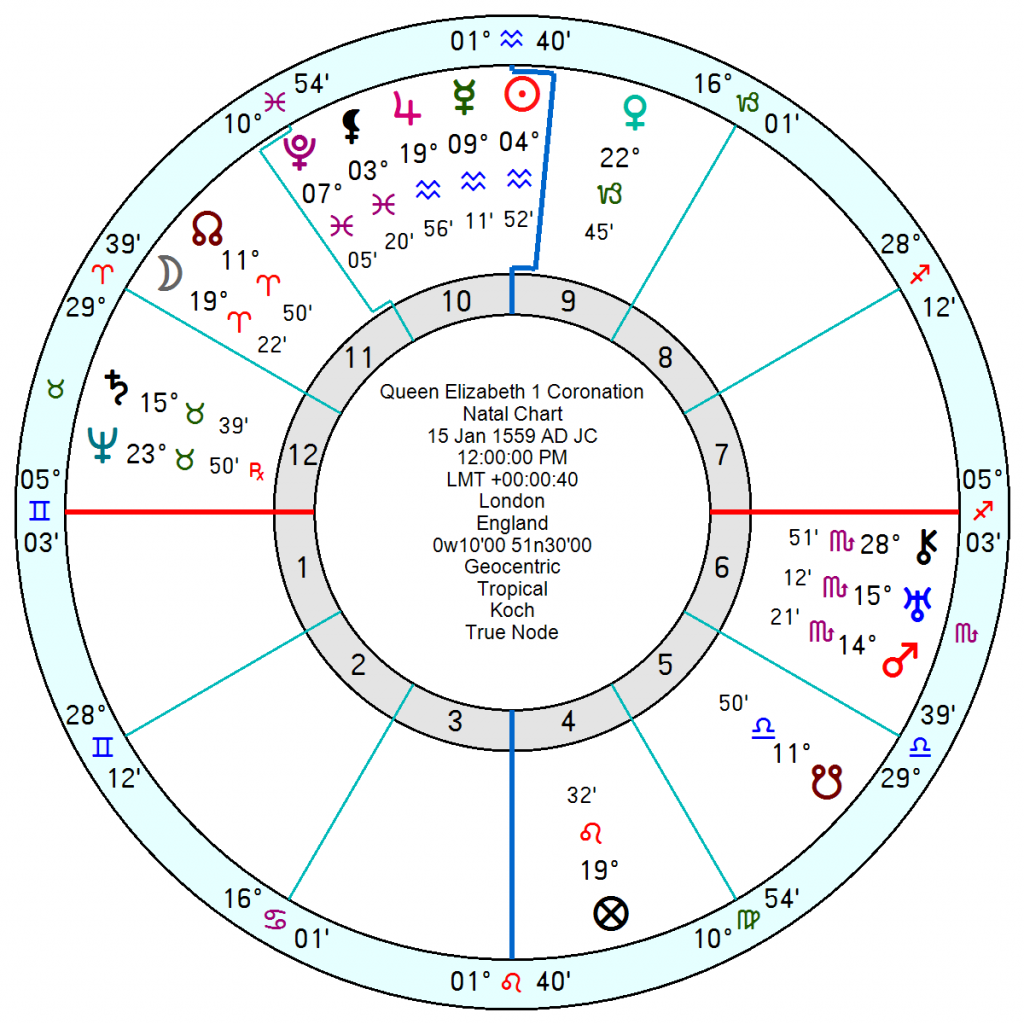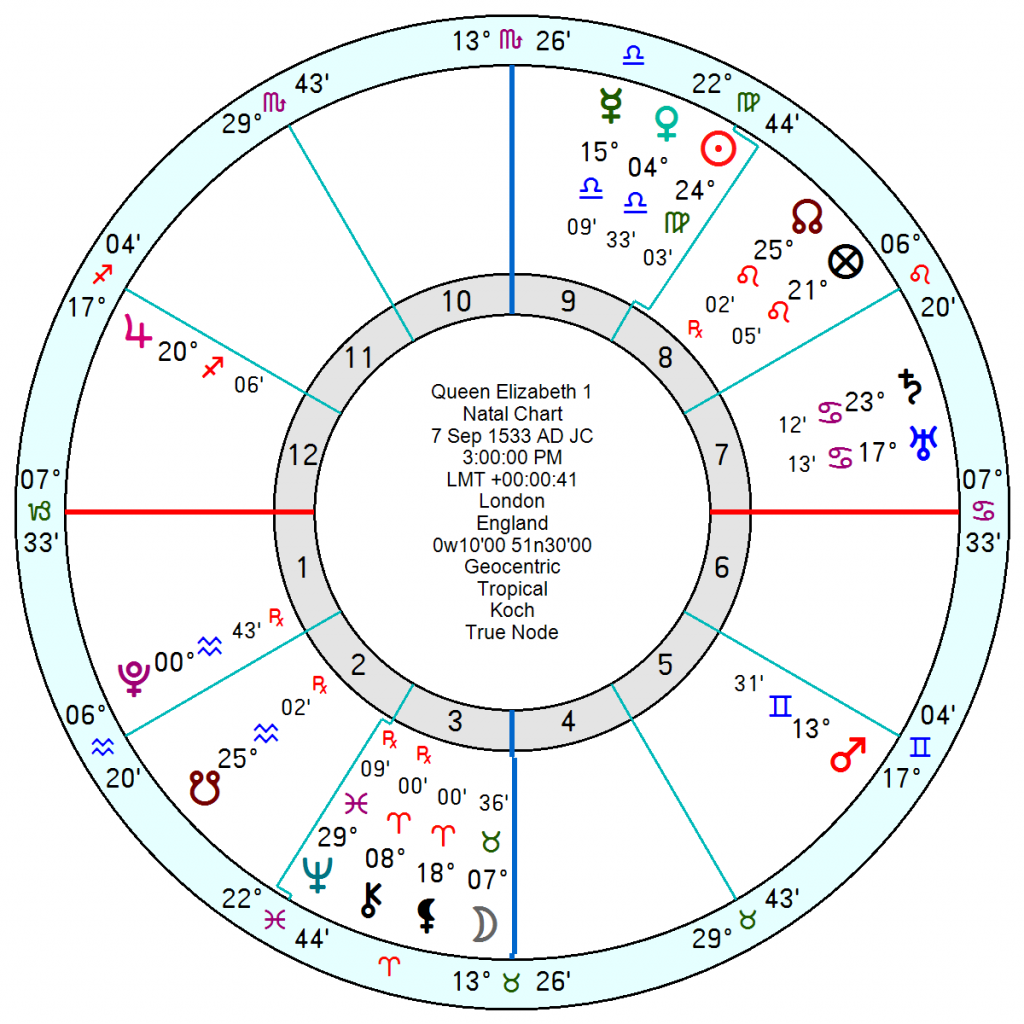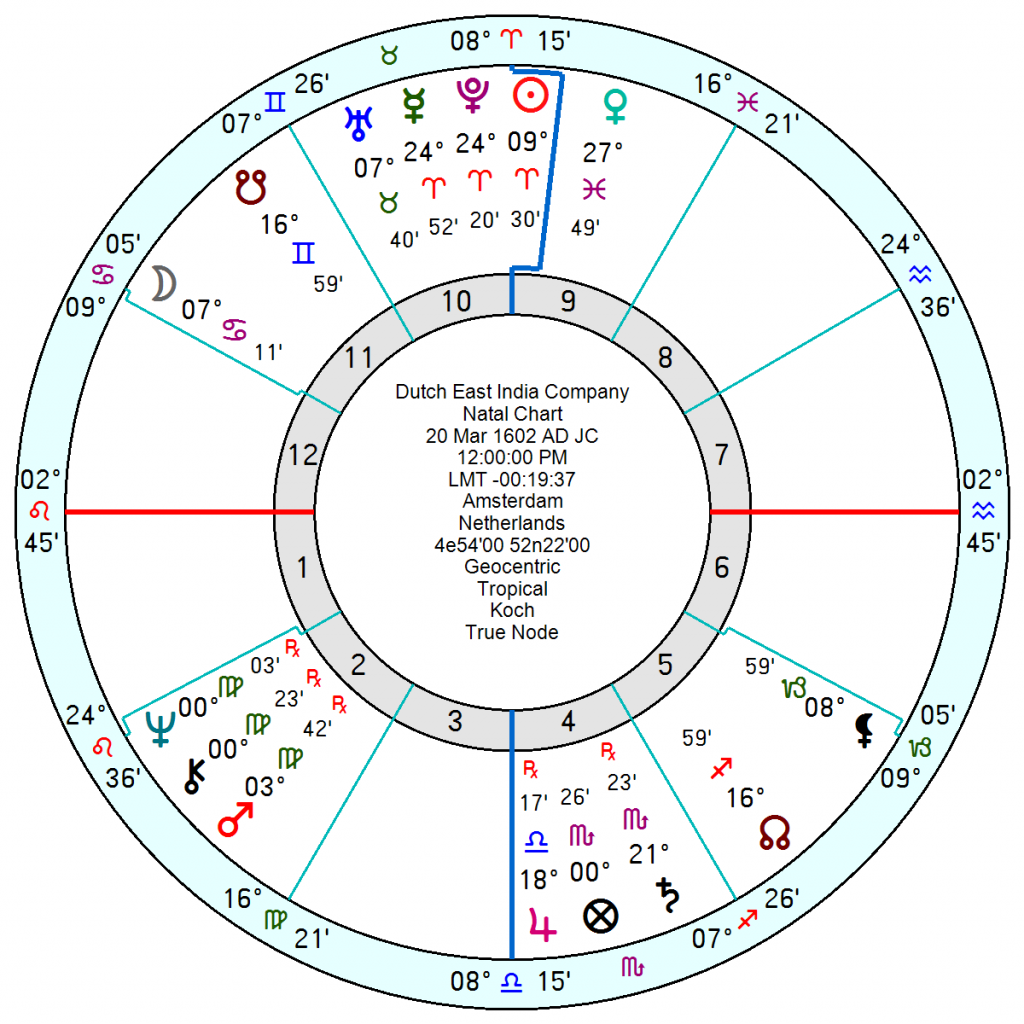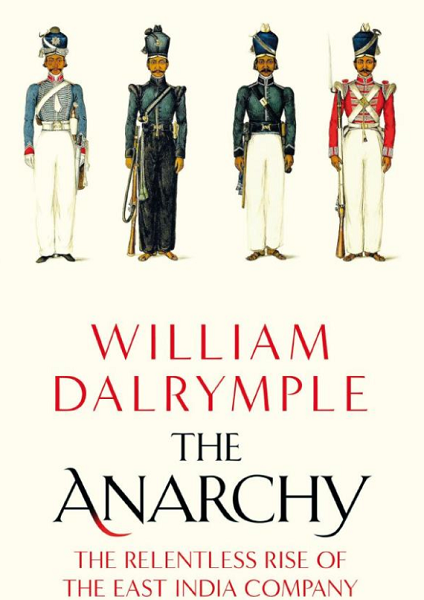 The East India Company formed in the final years of Queen Elizabeth 1's reign grew into a formidable enterprise which seized control of large parts of the Indian subcontinent, colonised parts of Southeast Asia and Hong Kong. At its peak, it was the largest corporation in the world and had its own army of 260,000 soldiers, twice the size of the British army at the time. According to wiki it accounted for half of the world's trade during the mid-1700s and early 1800s, particularly in basic commodities including cotton, silk, indigo dye, sugar, salt, spices, saltpetre, tea, and opium. It eventually came to rule large areas of India and was involved in the slave trade between 1684 and 1834 until forcibly stopped by the UK government.
The British East India Company was fiercely competitive with the Dutch East Indies company in particular, leading to four Anglo-Dutch Wars.
  The East India Company was formed 31 December 1600 (JC) with the founders birth dates unknown. That gives a financially ambitious Sun Mars in Capricorn in a ruthless square to Pluto and Uranus in early Taurus. Saturn in determined Scorpio opposed Uranus and squared Mercury. There was also a wide Yod of Pluto sextile Venus inconjunct Jupiter – grandiose, super-confident, has a considerable impact on society. That Jupiter in Virgo was conjunct Elizabeth 1's Sun. She was born, 7 September 1533 JC 3pm London, as Pluto moved onto zero degrees Aquarius with Neptune in final degree Pisces about to enter Aries – so not dissimilar to now.
Elizabeth 1's Coronation 41 years earlier on 15 January 1559 JC also indicated an expansive and acquisitive reign ahead with Jupiter in Aquarius on the focal point of a T Square to Mars Uranus in Scorpio opposition Saturn Neptune in Taurus.
The company lasted into the early years of Victoria's reign. What is of interest is that it bears similarities to the England, 11 May 973 AD JC chart with its Taurus Sun Mars square Pluto. England's drive for power at its height.
The Dutch East Indies Company, 20 March 1602 JC, was also a force to be reckoned with. Pluto still in pro-active Aries in 1602 was opposition an expansive, ambitious and lucky Jupiter and inconjunct Saturn in determined Scorpio would give it staying power.
Pluto in Aries clearly gave both companies 'boot' when they started; and Uranus moving into Taurus and Neptune moving into Virgo would signal the start of a new materialistic era.