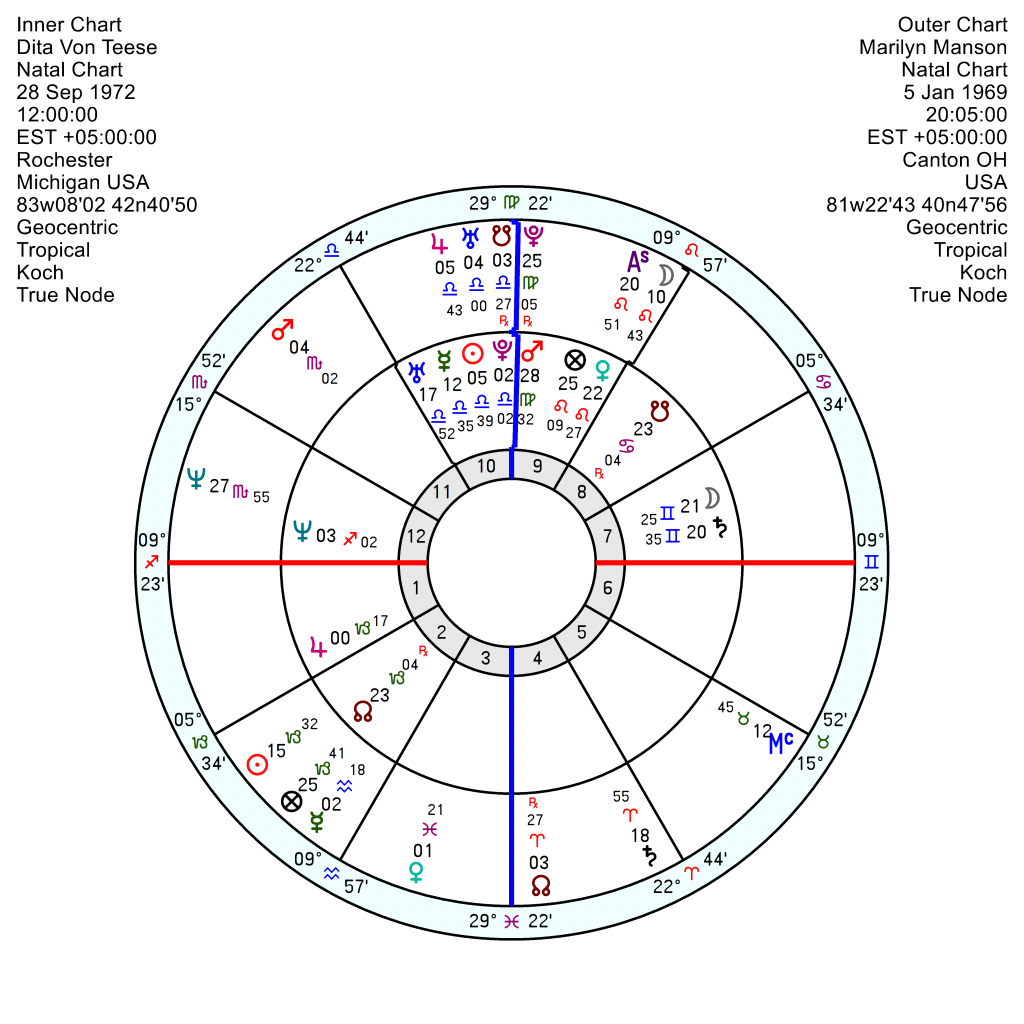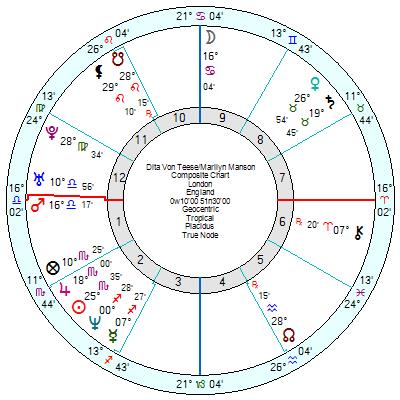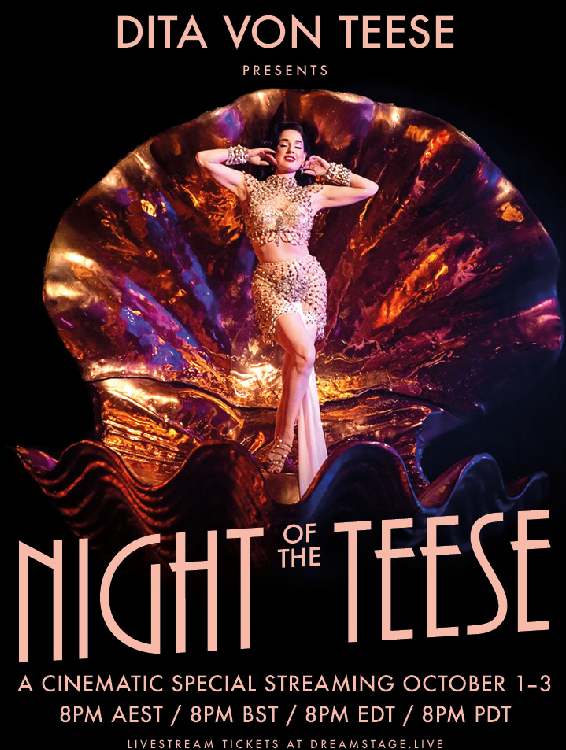 Making a joke out of strip tease has been a serious business for Heather Sweet, a small town Michigan gal, who morphed into Dita von Teese, burlesque dancer extraordinaire. She grew up fascinated by the old, Golden Age-era Hollywood films, trained as a ballet dancer, indulged her fetish for lingerie by selling it in a store before moving on to become a stripper. Her career has been varied with her famous stage routines winning her the 'Queen of the Burlesque' title, as well as appearing in softcore and hardcore porn films, and as a bondage model as well as bit parts in mainstream TV, well-received films, music videos and fashion modelling.
There's now a streaming film Night of Teese, going out tonight with guest performers male burlesque artist Jett Adore, hula-hoop virtuoso Marawa and the not-so-young Dirty Martini and Perle Noire.
  Heather was born 28 September 1972 in Rochester, MI, and has an intense chart with a Libra Sun conjunct Pluto and Mars in late Virgo square Jupiter. The Jupiter Pluto will give her confidence which a suppressed Sun, Mars, Pluto would otherwise have lacked. Mars Pluto with her Mars square Saturn as well will also boost her interest in bondage.
She's got a highlighted Venus in flamboyant Leo on the focal point of a trine of Saturn (Moon) in Gemini trine Uranus – innovative, showy, emotionally cool.
Clearly smart with a sense of humour, she's made the best out of a difficult chart which could have sent her off down a very different track into dangerous territory.
She was admittedly with Marilyn Manson at one point for seven years, married for one, but it fell apart due to his drug-taking and infidelity.
That connection fed into her attraction for high-risk situations with his Pluto conjunct her Mars and his Uranus Jupiter conjunct her Sun Pluto. But it was always a volatile match with a composite no-compromise Mars Uranus conjunction and a blow hot, blow cold composite Venus Saturn opposition Jupiter Sun.