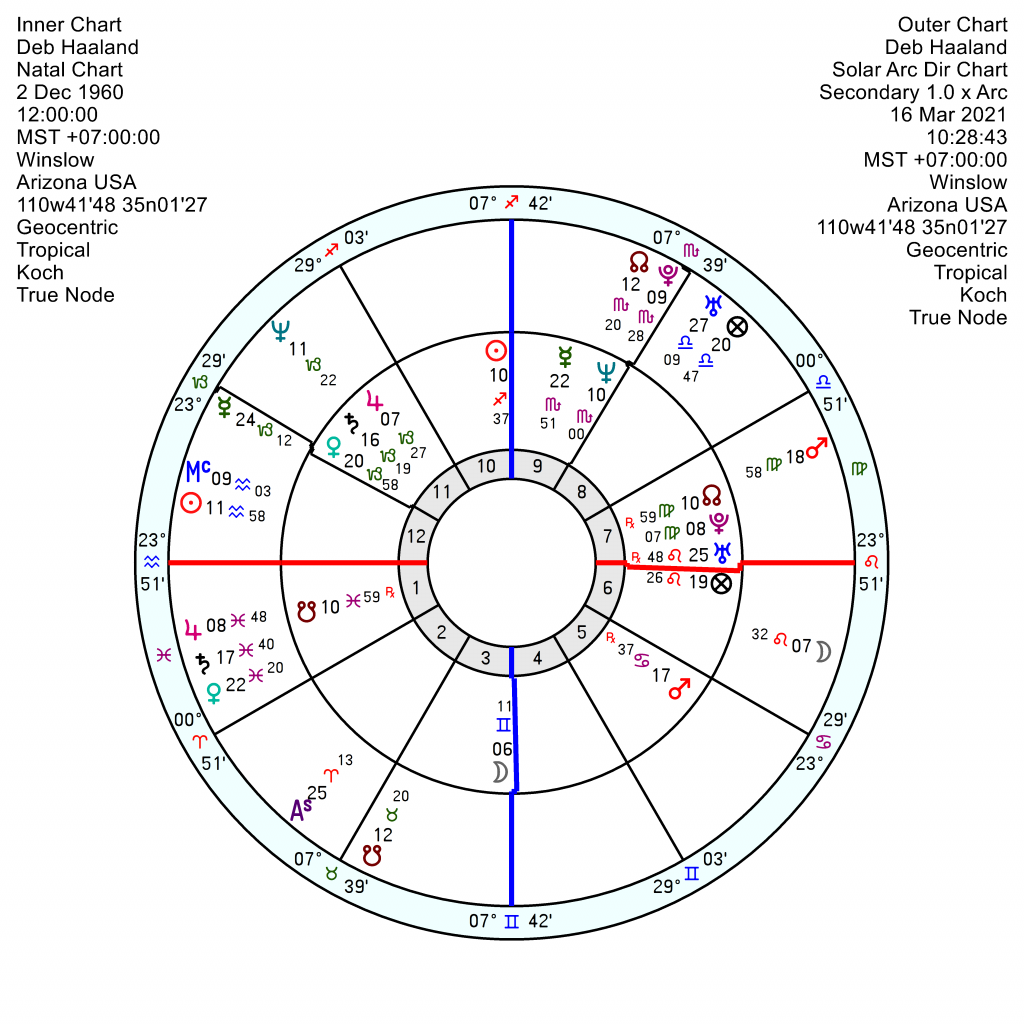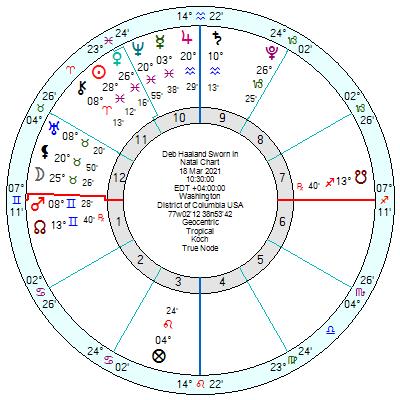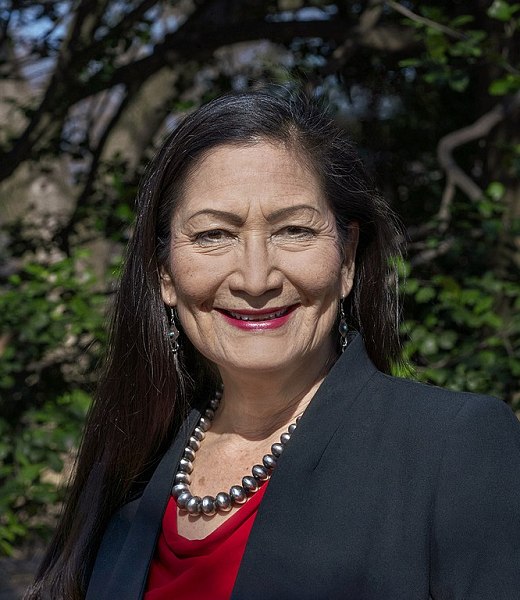 Deb Haaland has been sworn in as Secretary of the Interior, the first Native American to serve as a Cabinet secretary. Her remit covers the management of over 500 million acres of public land, much of which was once seized from indigenous people. It also houses the Bureau of Indian Affairs (BIA), which services the 574 federally recognised Native tribes – as well as the 1.9 million American Indians and Alaska Natives – in the country.
Born 2 December 1960 in Arizona, she is an enrolled member of the Laguna Pueblo of New Mexico. Her mother, a Native American, served in the US Navy and her father, was a Norwegian Minnesotan in the Marine Corps who fought in Vietnam. As a military child Deb Haaland moved frequently, became a single mother, eventually did an Indian Law degree in her forties and worked as a campaign volunteer for John Kerry and Barack Obama.
She's a Sun Sagittarius opposition a Gemini Moon and in a determined square to Pluto North Node. With a talented Half Grand Sextile off a hard-edged. Disciplined and courageous Mars opposition Saturn (Jupiter) sextile/trine Neptune and Pluto. Plus an outspoken Mercury in Scorpio square Uranus, trine Mars and sextile Saturn Venus so she won't be shy about making her opinion heard.
It won't all be plain sailing (never is) but she will be singularly confused within a few months with her Solar Arc Pluto conjunct her Neptune – and will have a fair few battles to fight as well as swamps to wade through with some broken promises or plans not working out along the way.
  She was sworn in on Tuesday evening (no firm time), took over next day and was officially sworn in by Kamala Harris this morning at 10.30am. Whichever is the correct one, all have the Sun Venus Neptune conjunction which is charming, idealistic but maybe indecisive. There is a tough-minded Saturn trine Mars which will help and and up and down Saturn square Uranus. Not all plain sailing.
PS Additional thought.  Women who have Sun Pluto in their charts often don't come into their power until their forties, I've noticed in the past. They grow up feeling they have no choices and it may be the mid-life crisis of 38-42 years old which includes the tr Pluto square the natal Pluto which frees them up to be themselves.