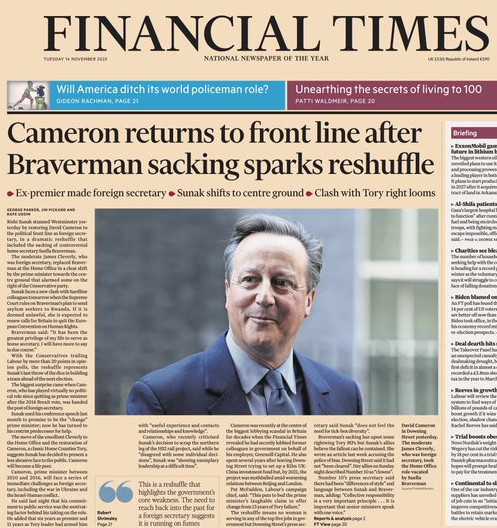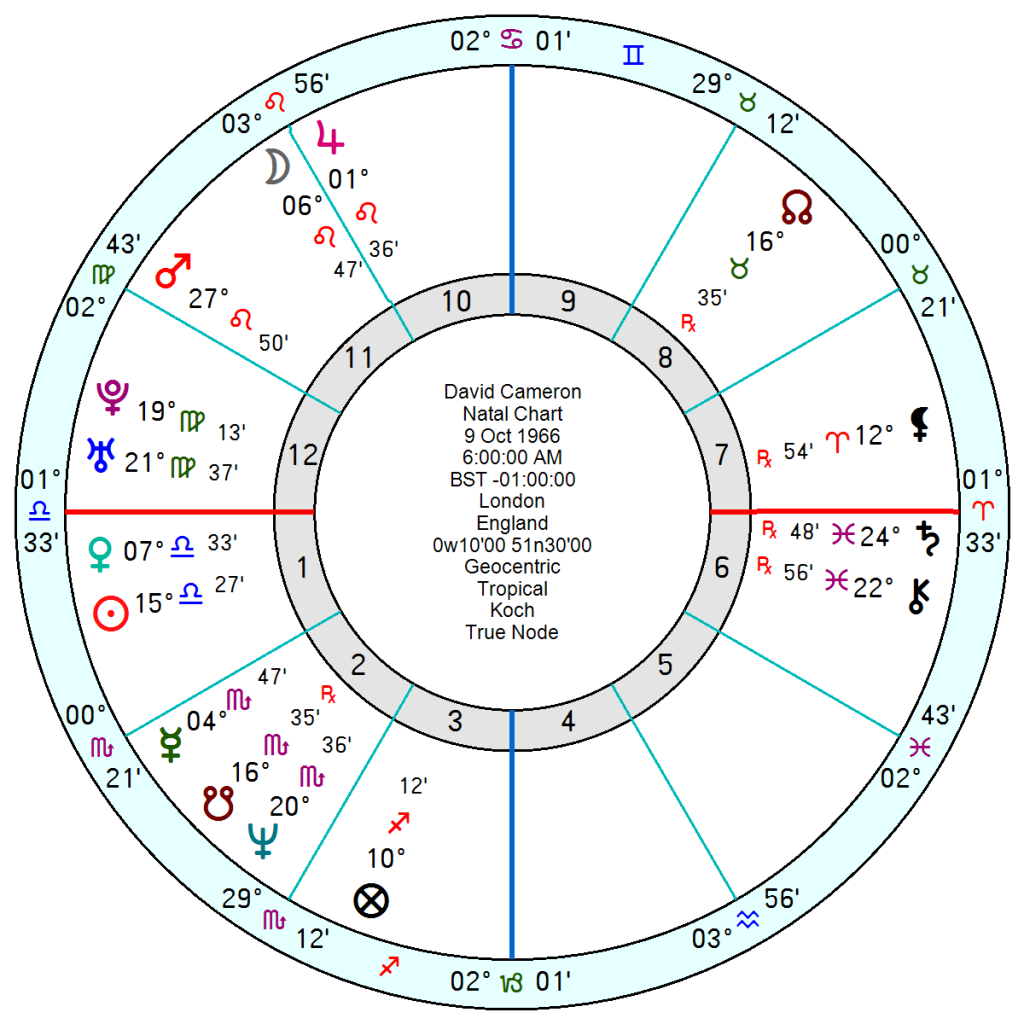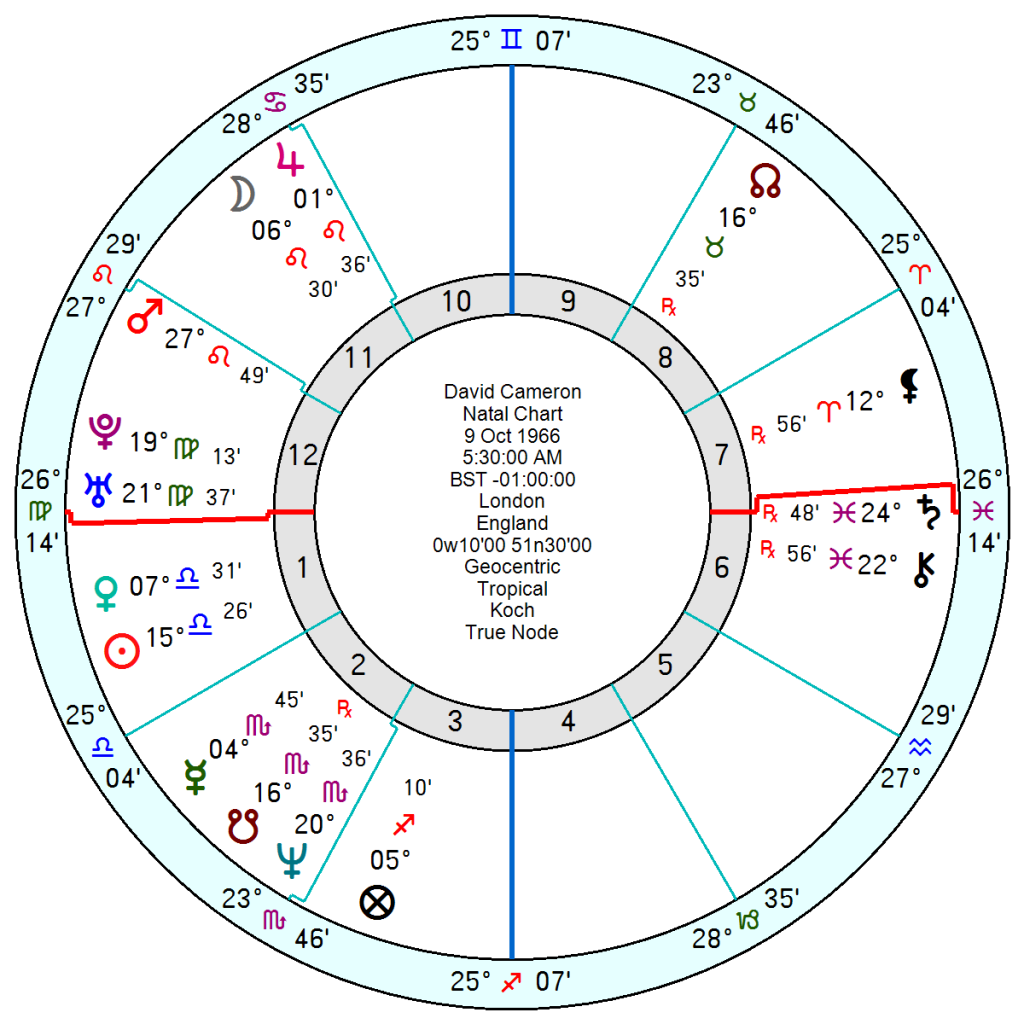 David Cameron springs back into the public arena as UK Foreign Secretary as Rishi Sunak pulls to the centre, facing up to the far-right and averting his eyes from Cameron's past misdeeds – Brexit, Greensill financial scandal, cosying up to China, crashing into Libya.  Cameron for all his flaws does have international standing which will help with the two major foreign policy crises of the moment – Ukraine and Gaza.
In 2010, Cameron sparked fury from Israel after saying its blockade had turned Gaza into a "prison camp". In 2015, he sent British troops into Ukraine to help train its military after Russia's invasion of Crimea in 2014. He will be in charge of Britain's aid budget, having criticised the recent decision to cut spending.
He was born 9 October 1966 6 am London, from memory, though I have 5.30am which I think made sense of events in his life back then.
 Either time gives him a charming, diplomatic 1st house Sun Venus in Libra with a friendly, showy and laid-back 11th house Moon Jupiter in Leo square Mercury. His Mars in late Leo is in a publicity-attracting square to Neptune. What cuts across his chart and sits awkwardly with his smarm and charm superficiality is Saturn in Pisces on his Descendant opposition a 12th house Pluto Uranus in Virgo – determined, obstinate, chaotic.
  He won't have much of a honeymoon running into his new job with an uncertain, panicky tr Neptune conjunct his Saturn from late this week to late December. Though at the same time with tr Pluto trine his SA Jupiter he will push ahead with vigour. 2024 sees him with tr Pluto opposition his Jupiter for a self-assured push running into 2025; with patches of good luck even through that tricky mid year patch from June 2024 onwards (affecting many Middle East and US charts).  Although August 2024 will be less sanguine for him with a shock and insecurity from tr Uranus square his Mars – and those plus and minus influences run on in tandem into 2025.
Uranus moving into his 9th house now suggests 'adventurous' travel and with Jupiter and Saturn heading in the right direction in his chart he's likely to regain credibility. A commentator remarked that accepting the position would help Cameron "rehabilitate" his political reputation and put him "back in the game" for senior roles at multinational organisations in future. A win win.
His astrocartography does suggest a high profile role for him with both Ukraine and Israel – so he may do a smidgeon of good. His relationship chart with Netanyahu has a hostile Mars Pluto conjunction which tr Uranus is severely rattling come next August.
That mid year 2024 patch looks ominously unsettled across a range of charts including Anthony Blinken's.