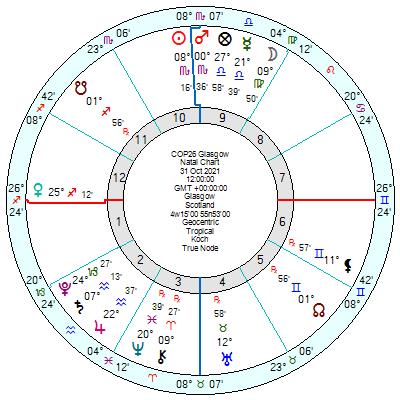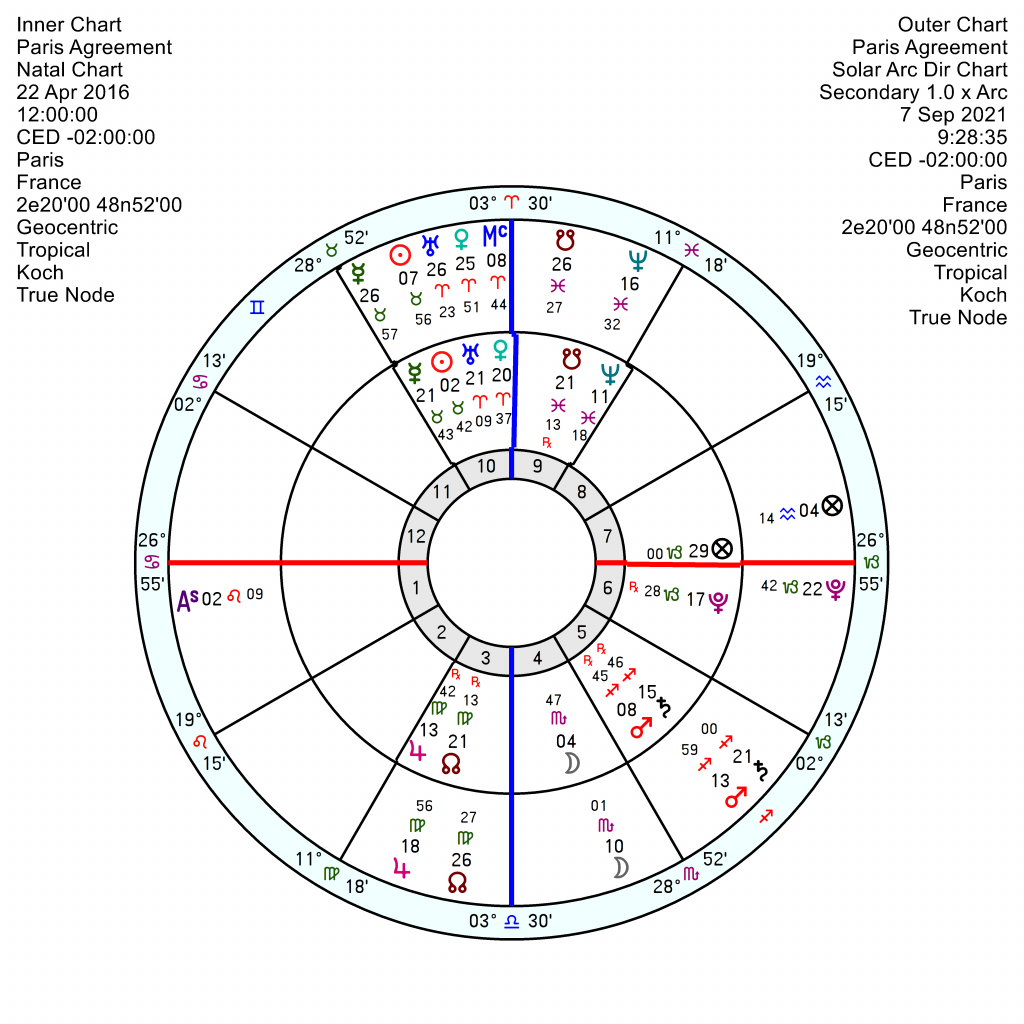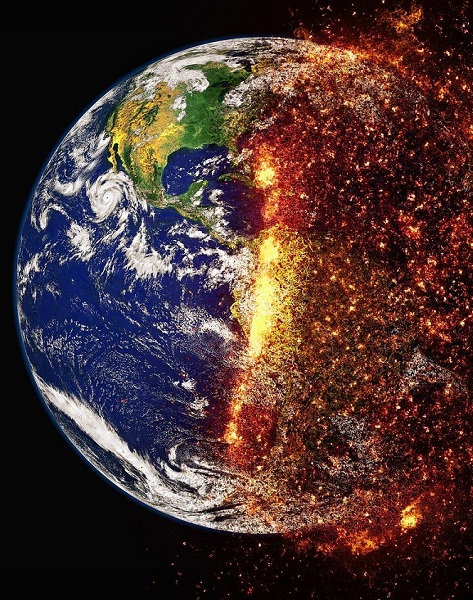 Great things are expected of the COP26 United Nations Climate Change Conference in Glasgow kicking off on October 31st this year in the aftermath of increasingly violent weather swings worldwide. How many of the lofty promises will end up being actioned is questionable but the pressure is certainly on. One of the pledges of the 2016 Paris agreement is that signed-up countries will ratchet up their commitment to reduce greenhouse gases. Trump (in)famously withdrew and Biden signed back up again.
  It will be a noisy conference this November since it starts with a Sun Mars conjunction in Scorpio opposition Uranus square Saturn. It finishes on November 12th by which time tr Mars has closed the square to Saturn to exact which is bad-tempered and then closed the conjunction to the Sun on the final day. Tensions will run high; with intense debate from Mercury square Pluto as well. Mercury is also in an upbeat trine to Jupiter and an evasive/muddled inconjunct to Neptune so it won't be easy to hold to a steady focus.
The Paris Agreement was signed April 22 2016 which has a revolutionary/reforming Pluto square Uranus. But it also has an over-hopeful Jupiter opposition Neptune square a discouraging and setback-prone Mars Saturn conjunction. 2023 looks like a year when progress may grind to a halt or some other significant complication arises when the Solar Arc Mars is exactly conjunct the Saturn.