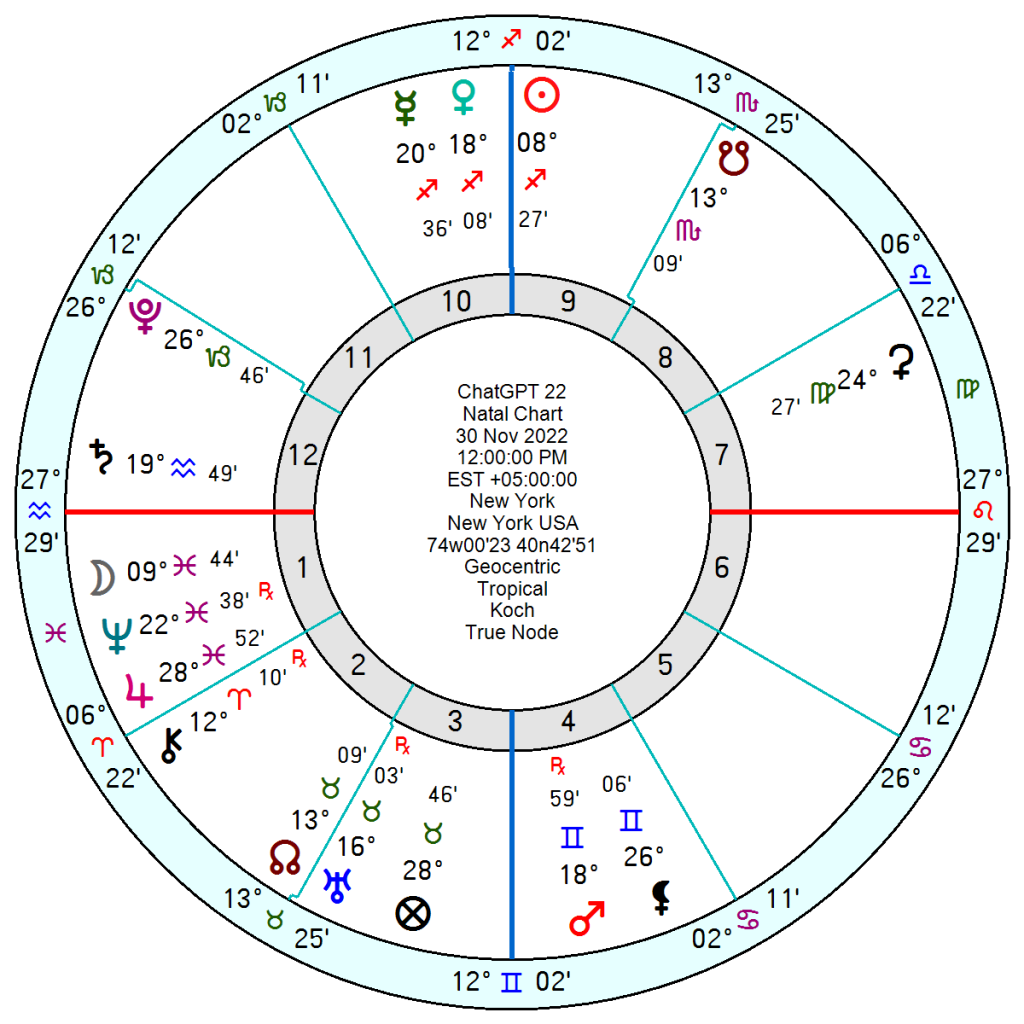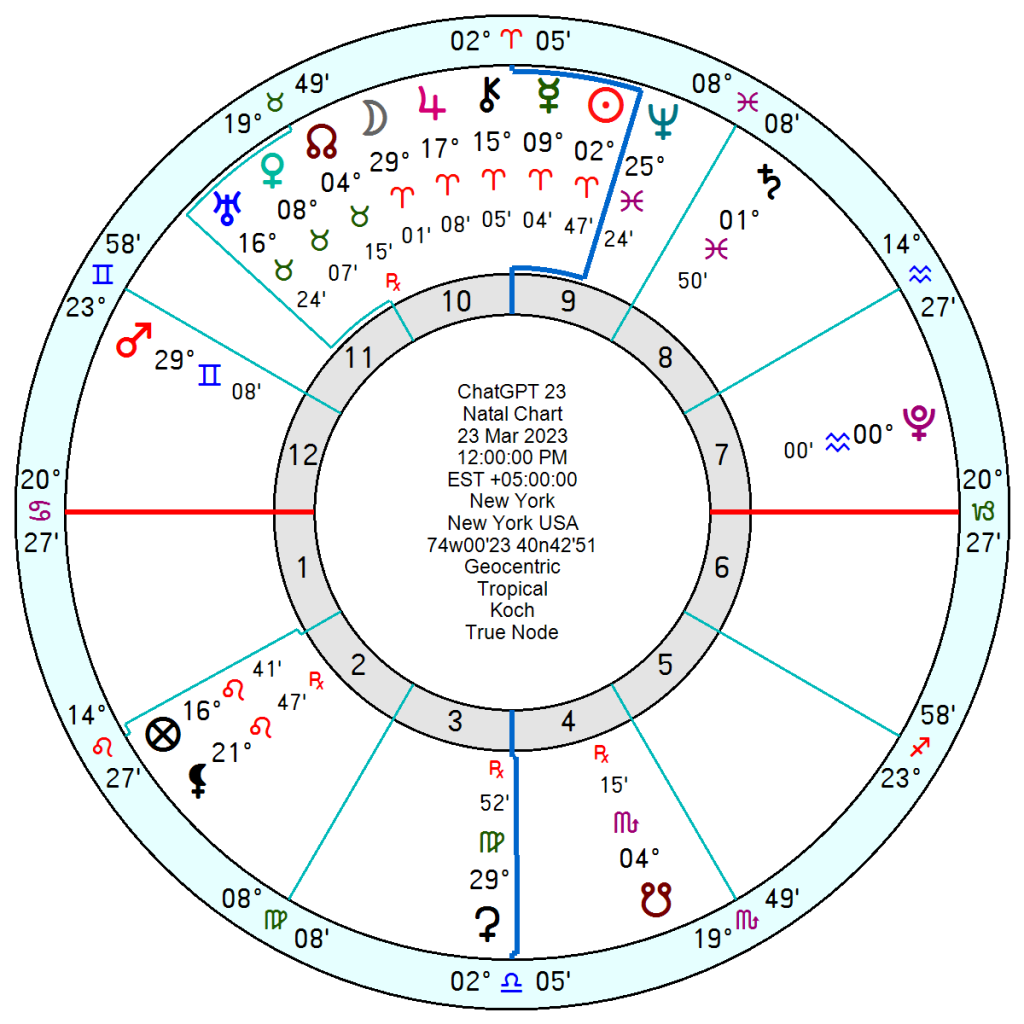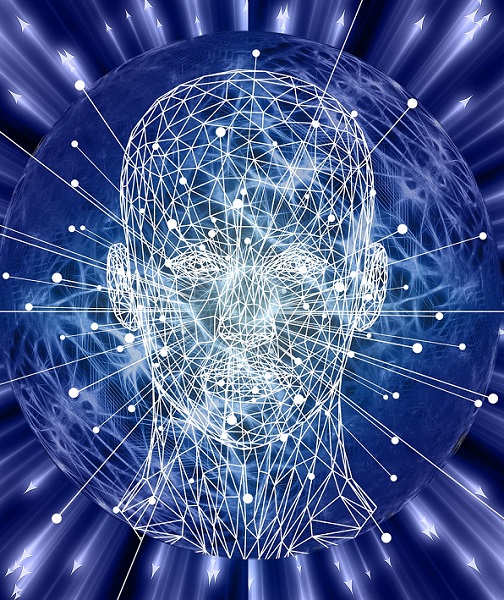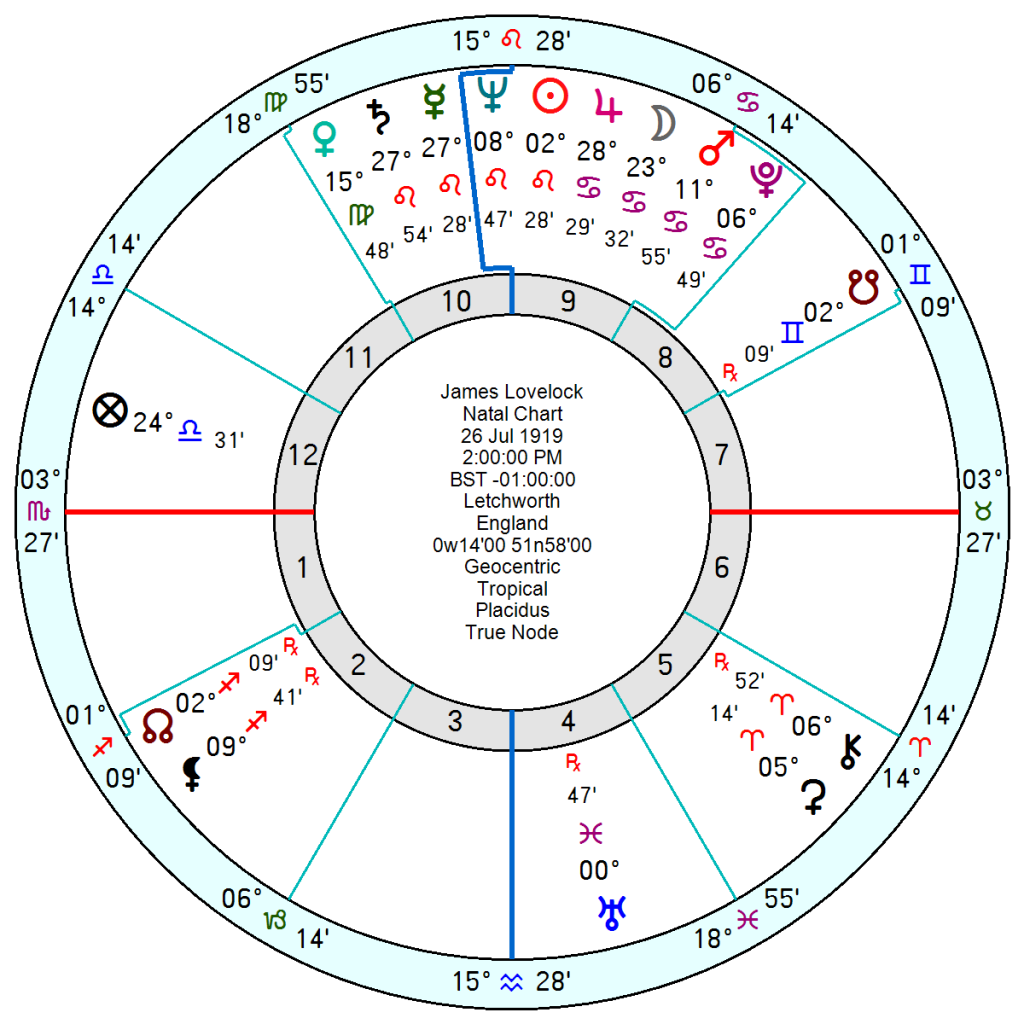 As technology hurtles on regardless even Elon Musk is raising red flags about artificial intelligence with the introduction of ChatGPT, which for the first time provides an AI user interface accessible to most. Bill Gates is less concerned but Musk draws the analogy with the discovery of nuclear physics which produced nuclear energy but also the nuclear bomb. He said "it has great promise, great capability but also, with that comes great danger."
ChatGPT, the AI-powered chatbot has gained massive exposure recently for its ability to generate high-quality humanlike responses to user prompts and has been banned in Italy.
The initial release was on 30 November 2022 but the first stable release was on March 23rd, the day Pluto moved into Aquarius which seems apposite. And Musk's analogy may not be far out since the discovery of nuclear fission which led to the bomb and all else came about in 1938 as Pluto just stuck a toe into Leo, half a zodiac cycle away.
The initial release November 2022 chart has Uranus conjunct the North Node square Saturn in Aquarius which highlights high-tech though with a hint of arguments between the old guard and the new. There is also a visionary though not altogether reliable Jupiter Neptune conjunction in Pisces squaring an argumentative Mercury opposition Mars.
The stable release March 23 2023 chart in addition to Pluto at zero Aquarius has Jupiter conjunct Chiron hinting at the potential for greater understanding, wisdom, awareness and healing. The medical field already use AI to further research.
  Like most of the just-about-coping generation who are still amazed at GPS in cars, plant identifying apps on iphones, and even creepier, barcodes on Sky TV screens which connect to Iphone cameras to register, I have not the foggiest idea what the fuss is about or the dangers are likely to be. Dinosaurs led by cyborgs. But it does feel in tune with Pluto in Aquarius – tremendous power merged with scientific advance. For good or for ill.
ADD ON: James Lovelock, the scientist, environmentalist and futurist, who died last year on his 103 birthday, postulated the notion of cyborgs as self-sufficient, self-aware descendants of today's robots and artificial intelligence systems. He called the coming era of their dominance the Novacene (the "new new") age where they would reign supreme perhaps for a billion years. Homo sapiens could vanish from Earth entirely or become the underdogs. He did not regard this as a grim prophecy. "We're engaged in one of the noblest things we could do: We are now preparing to hand the gift of knowing on to new forms of intelligent beings."
He was born 26 July 1919 2pm Letchworth, England and was a visionary Sun Neptune in Leo with his Sun inconjunct Uranus. In turn his Uranus was in an opposition to Saturn Mercury in Leo in his 10th house of career. He would be self-willed, a good organizer but fairly dictatorial. He also had a do-or-die Mars Pluto conjunction in Cancer allowing him to forge ahead with seemingly ludicrous theories against hostile opposition.
His post-mortem influences point to tr Pluto in Aquarius opposing his Sun in 2024/25; and then moving to oppose his Neptune – he may be in the spotlight but – stretching a point – it may be a while before AI manages to evolve an entity of such capabilities as he envisaged.
 His global influencer 22nd harmonic was exceptionally powerful; as was his leaving-a-legacy-for-history 17th and his break through-genius/trailblazer 13H.