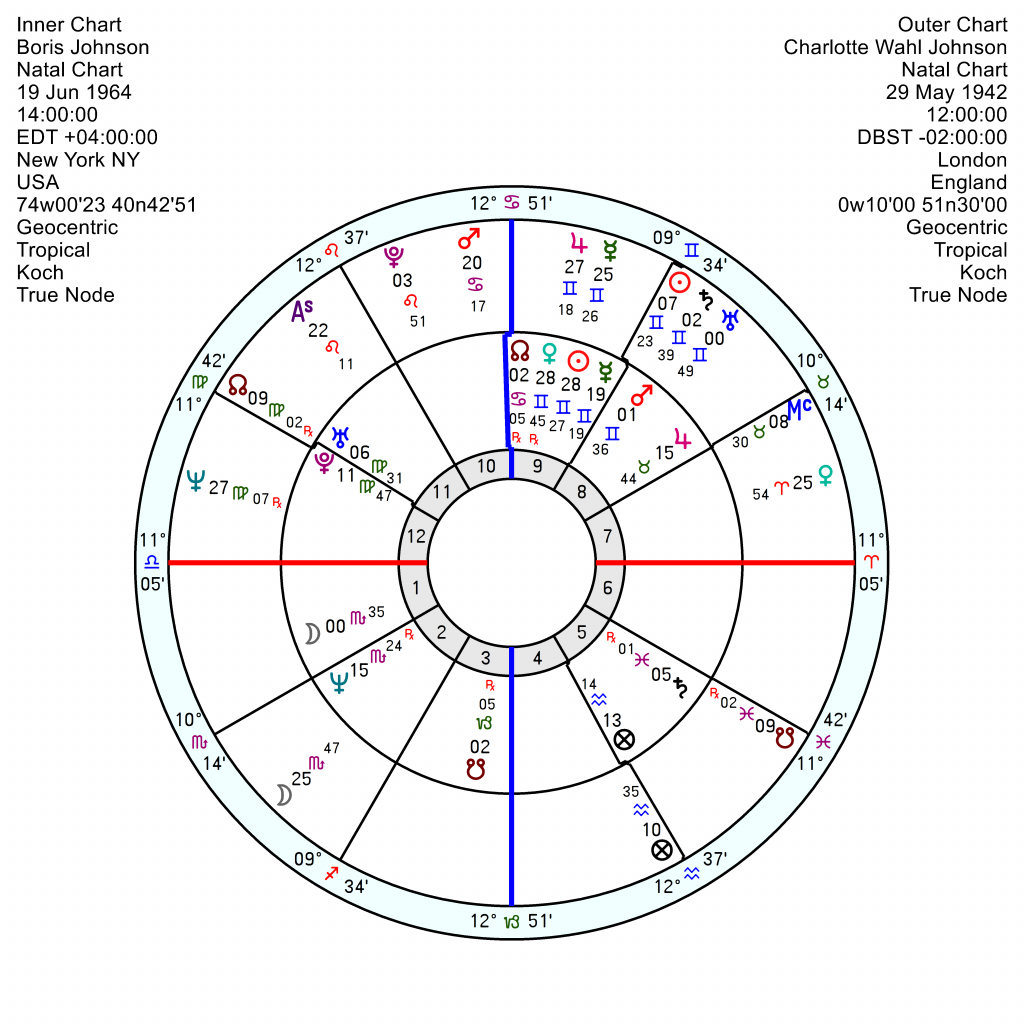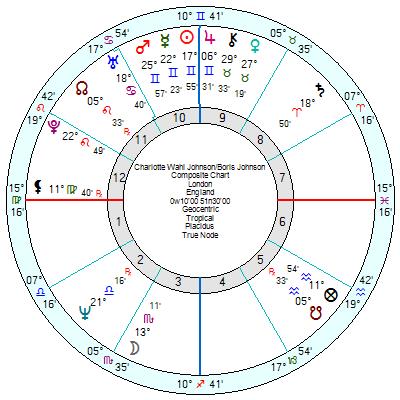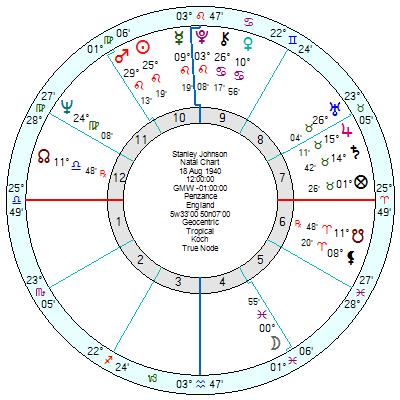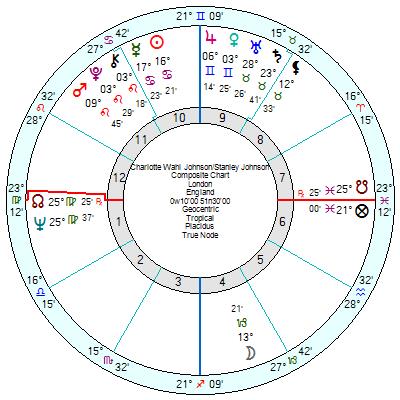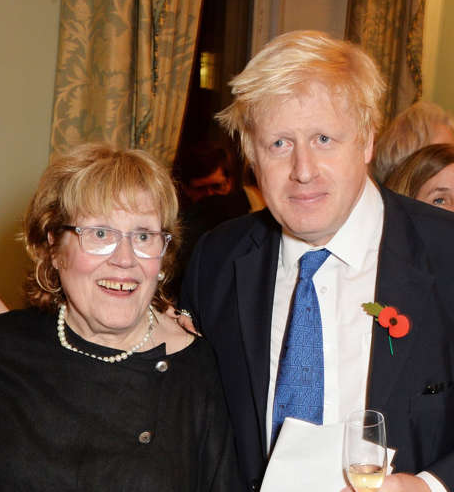 Charlotte Johnson Wahl, a gifted painter and mother of Boris Johnson, has died aged 79. She is described as the moral authority in the family, warm and intelligent with a radical outlook and came from a distinguished family of 'rich socialists.' Her father was a legal academic who helped to draft the Universal Declaration of Human Rights and was president of the European Commission of Human Rights. Her maternal grandfather was an expert in Latin manuscripts and her maternal grandmother was the official translator of the works of Thomas Mann.
When at Oxford she met Stanley Johnson who whisked her off to New York where Boris was born, followed by three other siblings. As the marriage disintegrated she showed signs of obsessive compulsive disorder and spent nine months in a psychiatric hospital. At 40 she developed Parkinson's which she managed throughout the rest of her life.
  She was born 29 May 1942 and was a Sun, Saturn, Uranus in Gemini so had an edgy temperament veering between low-self-esteem from Saturn to rebellion from Uranus. She also had Jupiter Mercury in Gemini which would help restore her optimism at times. She shared an intense Scorpio Moon with Boris and also has his signature Jupiter Neptune aspect, in her case a square from Jupiter in Gemini to Neptune in Virgo – with an artistic, imaginative temperament it would be an asset.  
Why she married Stanley Johnson is a mystery since it was a chalk-and-cheese affair. He has an obstinate and dominating Sun Mars in Leo square Uranus, as well as Mercury Pluto in Leo and Jupiter Saturn in Taurus. He insisted and went his own way and she had to adapt. Their relationship chart had a one-sided, over controlling composite Mars Pluto which is never good news.
She was also an edgy fit with Boris having her Sun, Saturn, Uranus sitting on his afflicted Mars and keying up his Mutable T Square of Saturn, Uranus, Pluto. Her Mars fell in Boris's 10th so she would stoke up his ambitions and competitive nature. Both his parents had their Pluto in his 10th so they would be experienced as controlling his choices. But his mother's Jupiter Mercury were conjunct his Sun Venus which would promote good feelings between them.
Their relationship chart is complicated, indicating some of the strain caused by her disappearance with mental problems, though it is also exceptionally tied together. There's an anxious composite Saturn opposition Neptune formed into a Half Grand Sextile by Pluto and Mars; and a possessive and affectionate composite Venus square Pluto.
Two things are striking about Boris's background – one is the multi-culturalism. His mother was brought up Roman Catholic as was Boris, despite her maternal grandparents being American Jewish. Boris's paternal great-grandfather was Turkish. A real pot pourri of cultures and belief systems. The other is the largely left-leaning inclinations of both his parents and maternal grandfather.