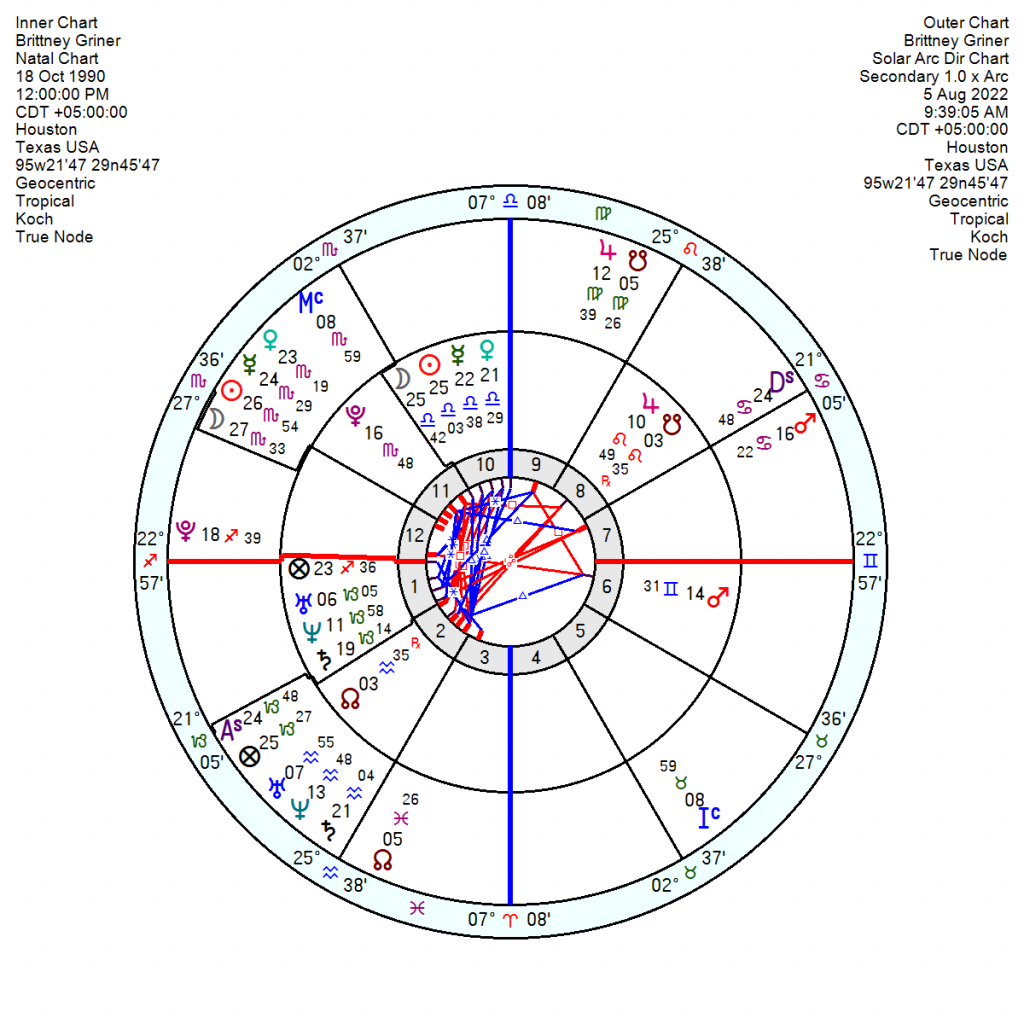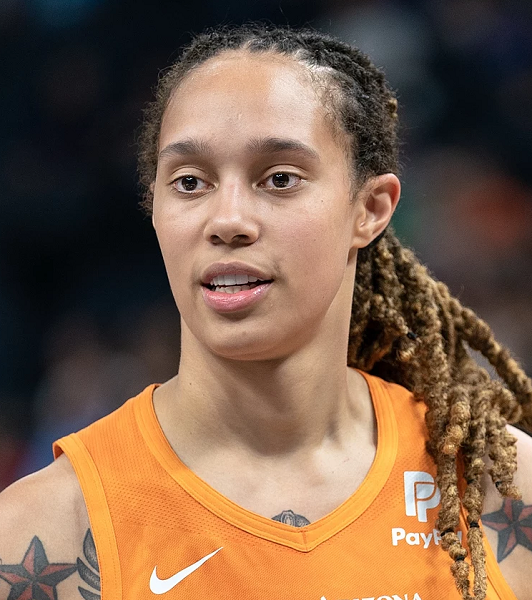 Brittney Griner, the US top basketball player and Olympic gold medallist has been handed a nine-and-a half-year sentence in Russia after she was pronounced guilty of smuggling and narcotics charges, having been found with vape canisters containing cannabis oil in February.  She had come to Russia to play club basketball during the US off-season and said she had made an "honest mistake". There are indications she has fallen foul of 'hostage diplomacy' and she may be swapped for imprisoned Russian arms trafficker Viktor Bout – known as the Merchant of Death.
Born 18 October 1990 in Houston, Dallas, she is the daughter of a former Sheriff and Marine Vietnam veteran, and has had a standout sporting career since High School though with the odd violent outburst along the way. There were also domestic violence charges arising from her first short-lived marriage to fellow WBNA player Gloria Johnson.
 Griner is a Sun, Mercury, Venus and probably Moon in Libra so should be diplomatic. But she is also part of the triple conjunction generation with Uranus, Neptune and Saturn in Capricorn, which can produce great talent at the same time as erratic, unpredictable temperaments. Even more so in her case, because her Saturn Neptune sextile Pluto form a Yod focussing on Mars in Gemini. Such an apex planet Mars has difficulty in modulating anger and aggression and tends to be overly impulsive and to plunge recklessly into action.
She also has a pushily-confident Pluto square Jupiter, which will give her a tendency to assume rules don't apply to her.
Her self-defeating 10th and 16th harmonic are both strong.
  She looks understandably devastated at the moment with undermining transits for a year or two ahead but that does not mean she'll be stuck there – only that her life will take time to rebalance.
Travelling to foreign countries assuming they have the same attitude to certain drugs, even prescriptions ones, is hardly sensible.
Pic: Lorie Shaull