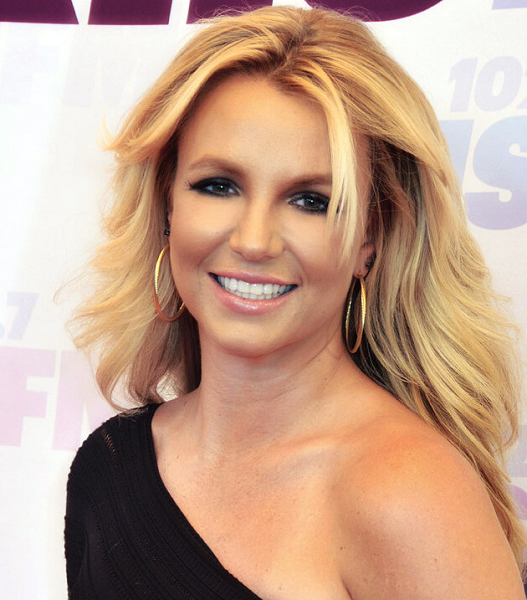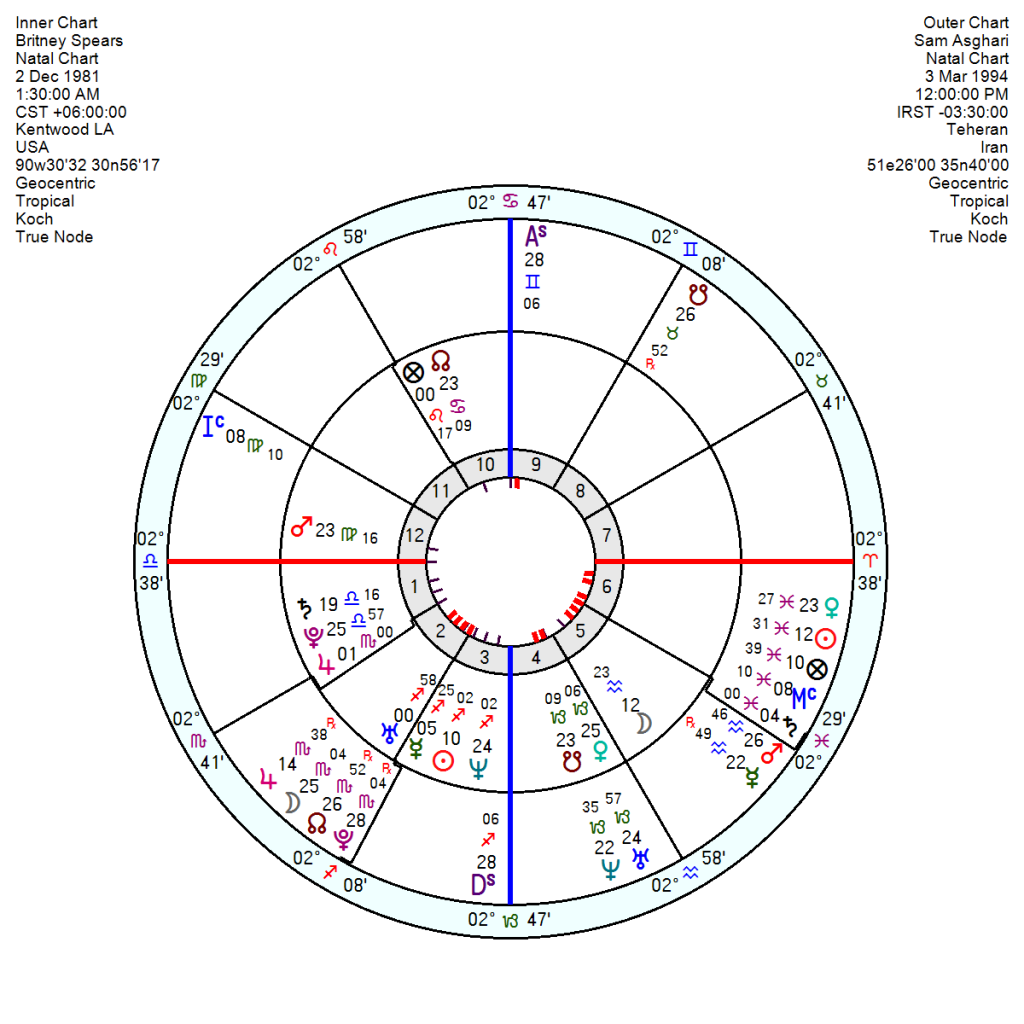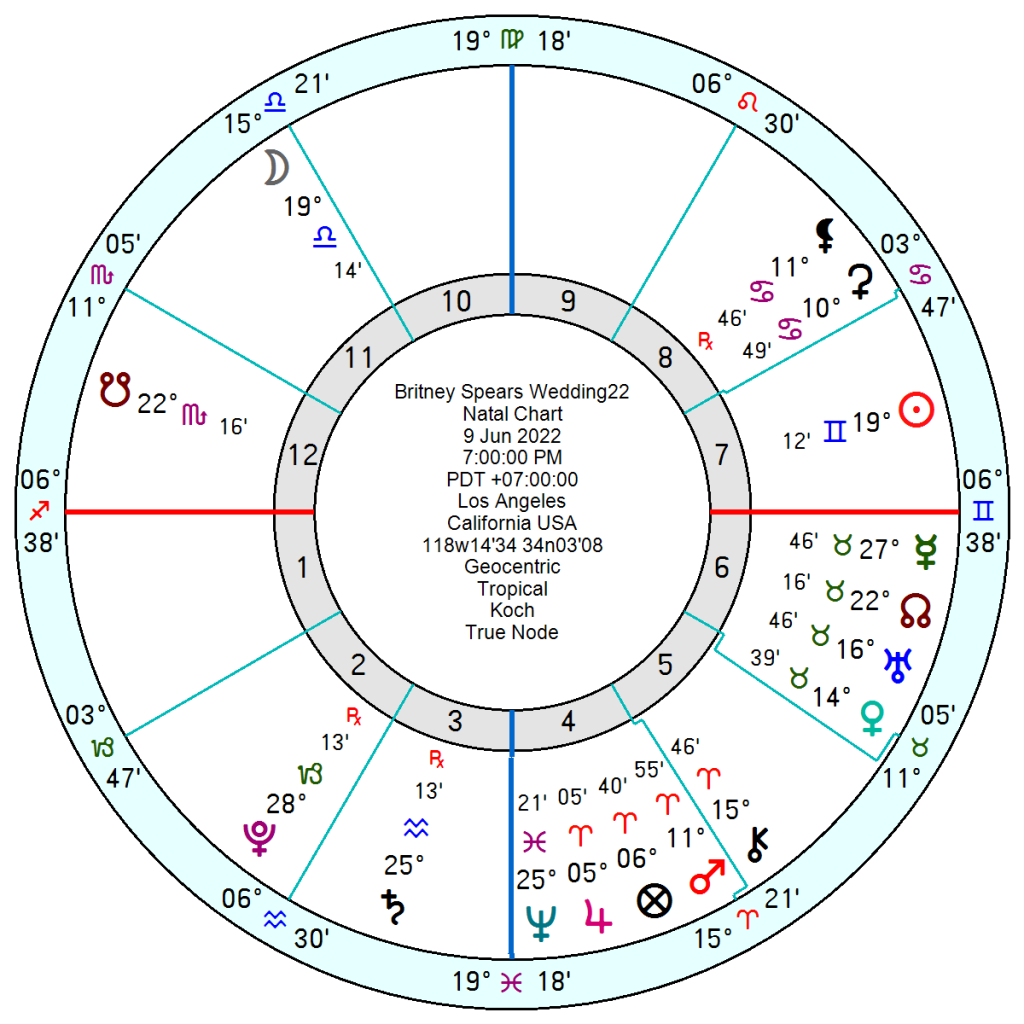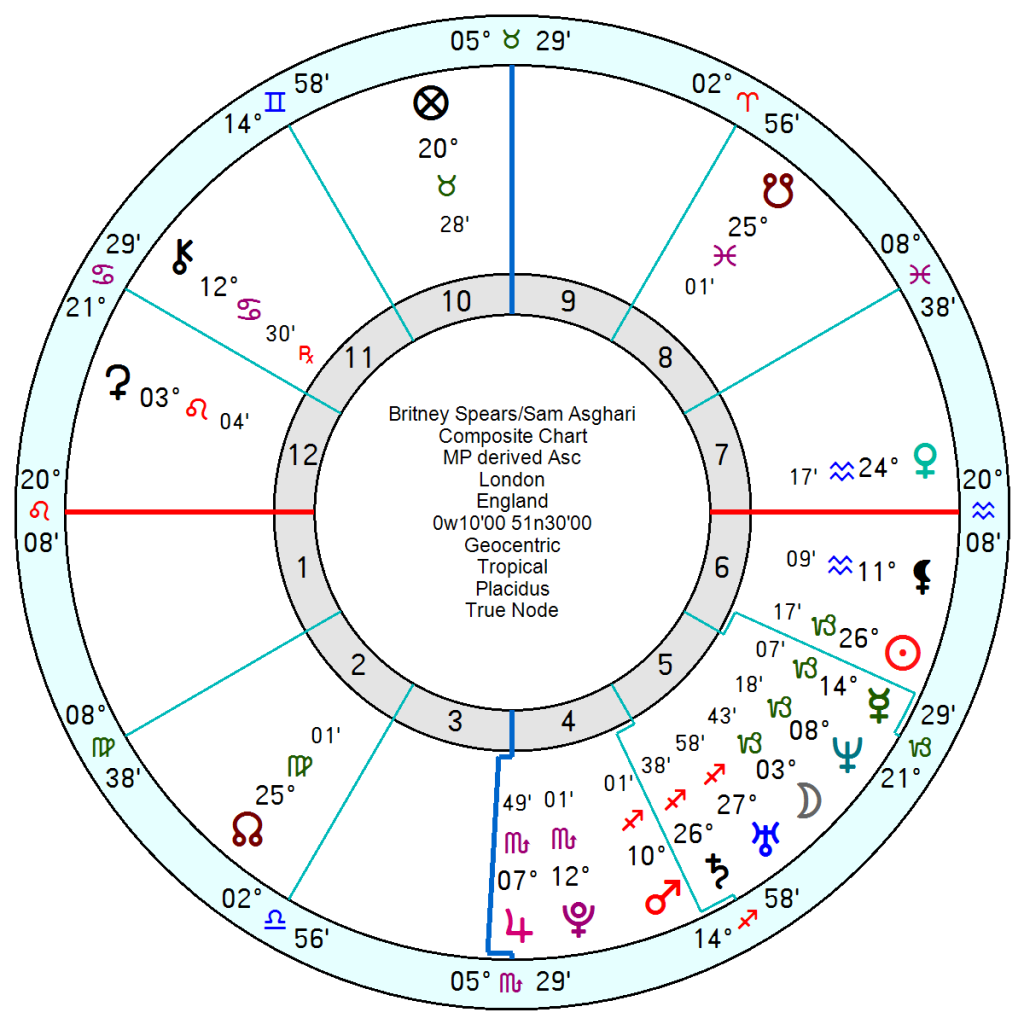 Britney Spears' six year relationship and fourteen month marriage to Iranian-American fitness trainer Sam Asghari has ended.
The Wedding chart hinted at communication problems and lack of commitment with Mercury square Saturn, trine Pluto and sextile Neptune. There was also a rebellious Venus Uranus; and an evasive Sun square Neptune.
There is nothing too specific on her chart showing an immediate split though it may be a long drawn out process. Her Progressed Moon is going through her 12th for the next two years which is usually a time of endings. She looks rattled at the moment as he files for divorce but will respond in her normally combative way. If her birth time is accurate then she will run into a tricky phase in 2025/26 as tr Neptune Saturn in Aries cross her Descendant and square her Midheaven, undermining relationships and career direction. 2026 is also when her Progressed Sun is conjunct her Venus hinting at a significant new romantic attachment.
  If his birth date of 3 March 1994 is accurate, then it was always going to be an edgy and volatile match with his highly-strung Uranus Neptune in Capricorn conjunct her Venus and trine her Mars; with his Venus opposition her Mars; and his Pluto in a disruptive conjunction to her Uranus. Money was/is an issue with his Jupiter Moon in Scorpio falling in her 2nd.
He is a Sun Pisces trine Jupiter, with Venus in Pisces trine Pluto sextile Uranus Neptune; and a seriously argumentative Mars Mercury in Aquarius square Pluto – which is being triggered badly in 2024 and 2025.
Their relationship chart has a power-couple composite Jupiter Pluto conjunction which works well as long as the team spirit holds, but can turn into a power struggle when it falls apart. There's also a high-tension composite Saturn Uranus conjunction which is being undermined by tr Neptune in square this year and next.