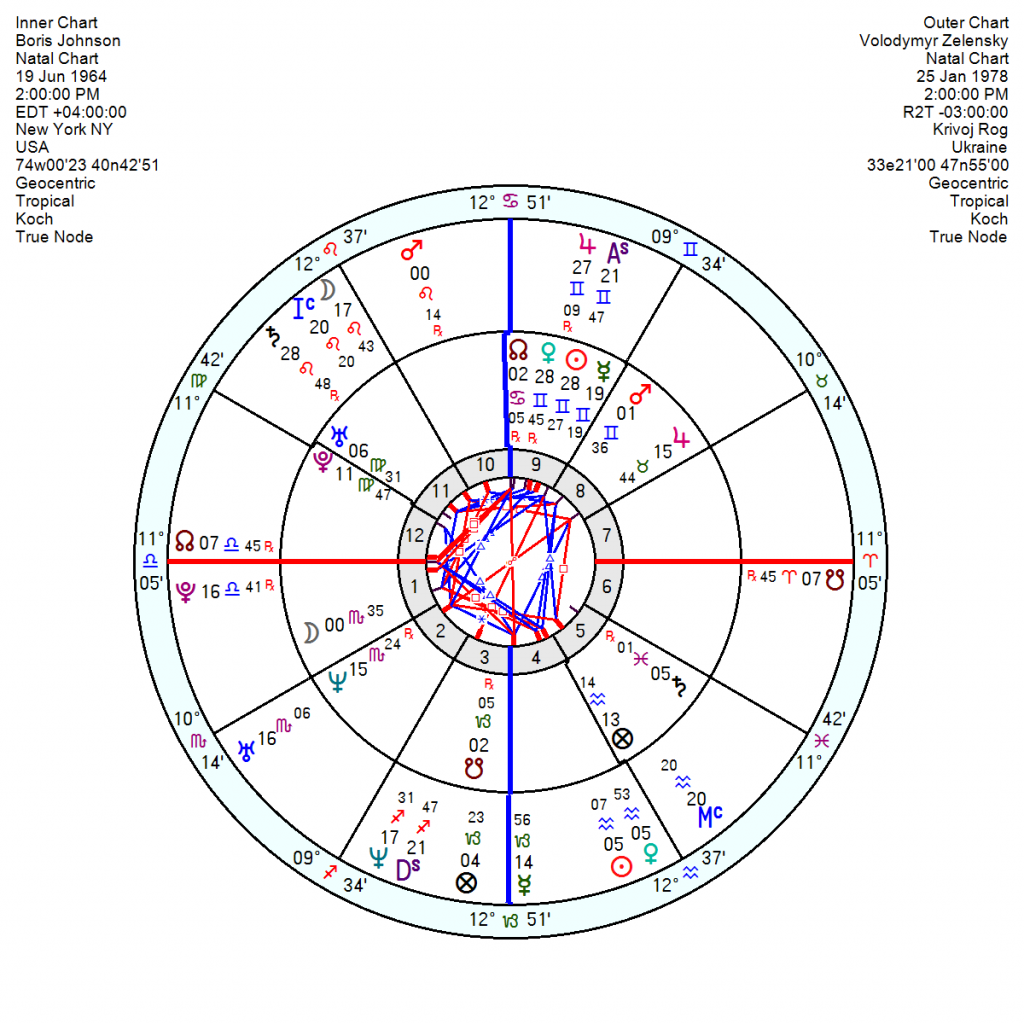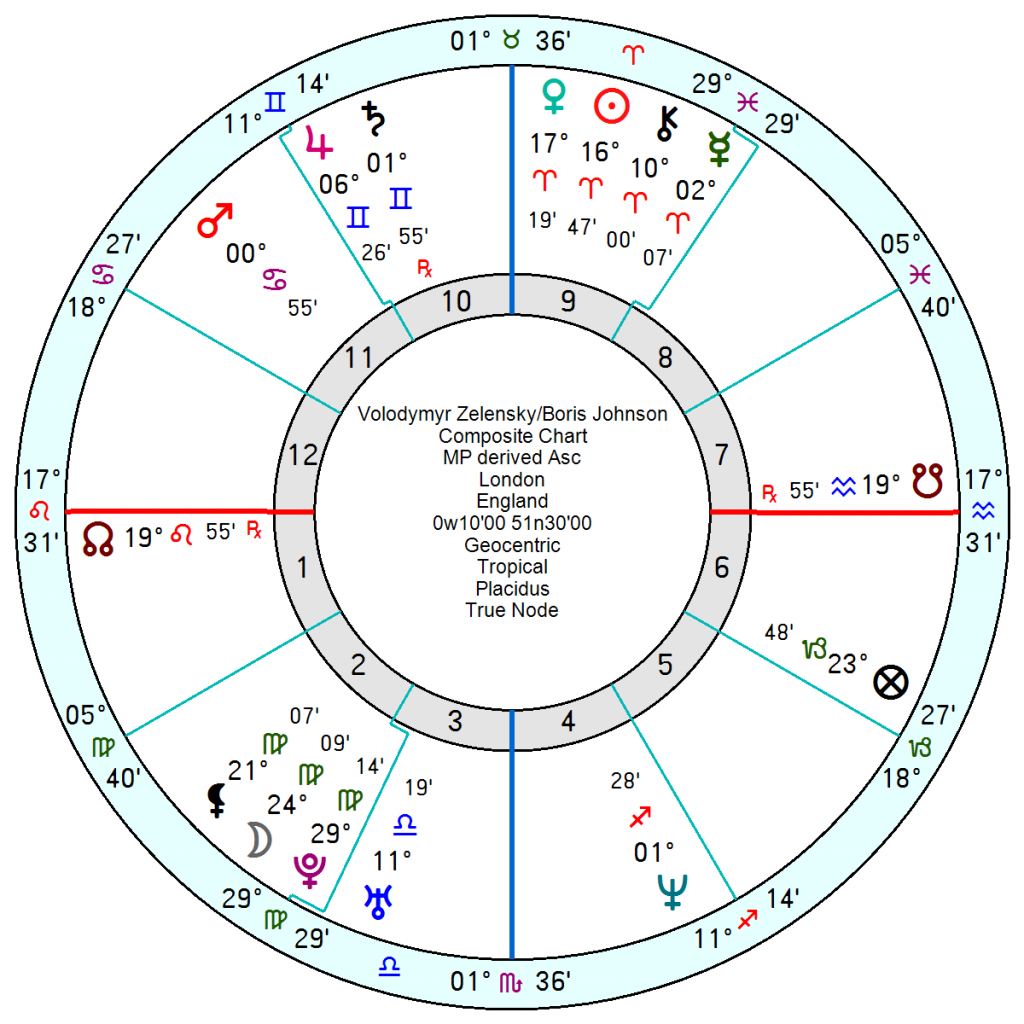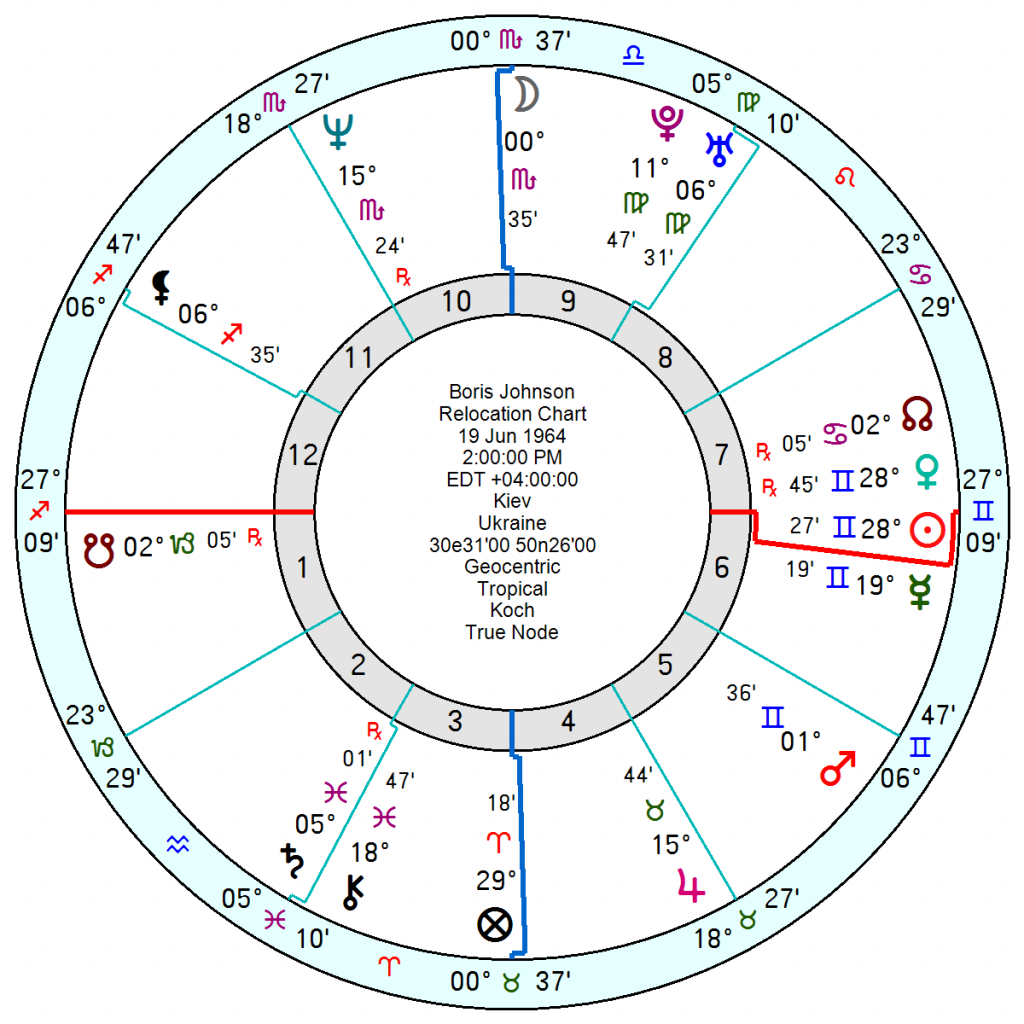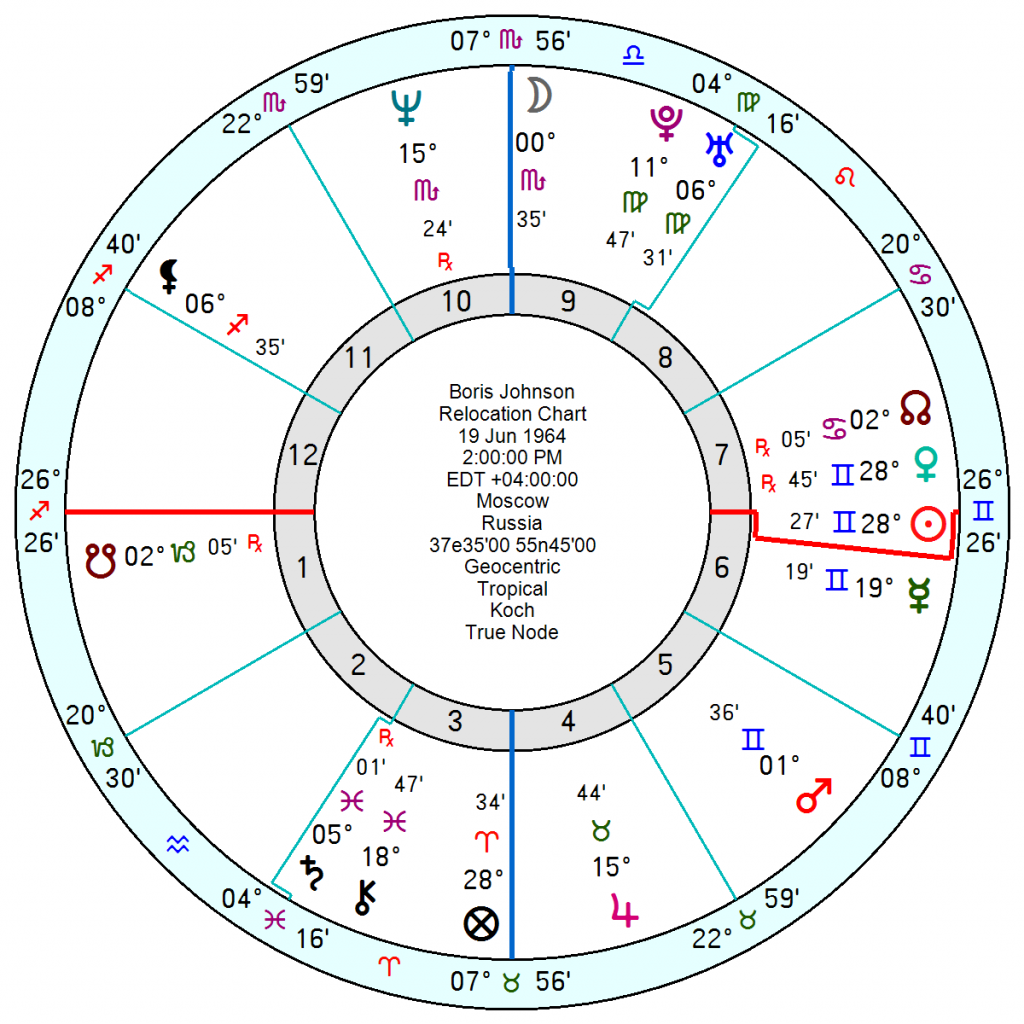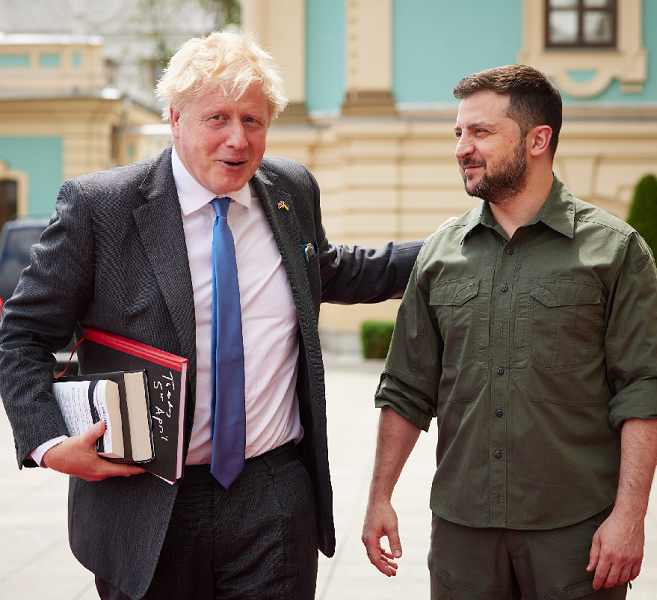 Boris Johnson's constant support for Ukraine has according to his allies showed "extraordinary leadership", diminishing the serial law-breaking at No 10 as "fluff" by comparison. The old saying that a man shall be judged by the consequences of his actions on this score turns the prime minister into a shining star of courage and conviction in comparison to certain other lily-livered and self-interested European countries. But still, but still — there is a lingering unease about seeing his headline-grabbing visits as purely altruistic, when they fit his sin-avoidance pattern of distract, obliterate and keep moving.
  And as Matthew Syed in today Times also rightly points out it hardly fits his past actions when Foreign Secretary or later as his eager oligarch-donor bro-romances ran side by side with the London laundromat soaking in vast quantities of questionable Russian money. Syed describes Johnson's Ukraine policy as "one of the greatest conjuring tricks in modern political history" – disappearing a decade of Tory policy cosying up to Moscow.
There's no doubt there is genuine friendliness on his part with the Ukraine president with Zelensky's Jupiter conjunct Boris's Sun Venus in Gemini and Boris's Jupiter square Zelensky's Leo Moon. Though there are gritty edges, which is normal times might lead to arguments with Zelensky's Mars in Leo square BJ's Moon.
Their relationship chart has an affectionate composite Sun Venus conjunction though that does oppose a needs-space Uranus so its not a connection that would prosper if locked into the same situation 24/7. There is also, typically for BJ, two fated composite Yods = thrown together by extraordinary circumstances – of Mars sextile the Midheaven inconjunct Neptune; and Neptune sextile Pluto inconjunct Midheaven. Plenty of showbiz pzazz and grandstanding as well as smokescreens there.
What is significant is BJ's Scorpio Moon being exactly on the Midheaven if his birth chart is relocated to Kiev – the Moon being a politician's lifeline to his electorate. It also puts his sociable Sun Venus in the 7th and his chaotic Mars in the entertaining 5th. Full marks for a great performance.
Relocating his chart to Moscow puts his comfort-zone Jupiter firmly in the 4th; his Mars in the exuberant 5th; and an elusive Neptune in the career 10th. He'd be even happier ambling round the Kremlin.
It's not that I remotely wish to undermine any efforts to support Ukraine but it is uncomfortable grappling with the paradox of right results from the wrong intentions.