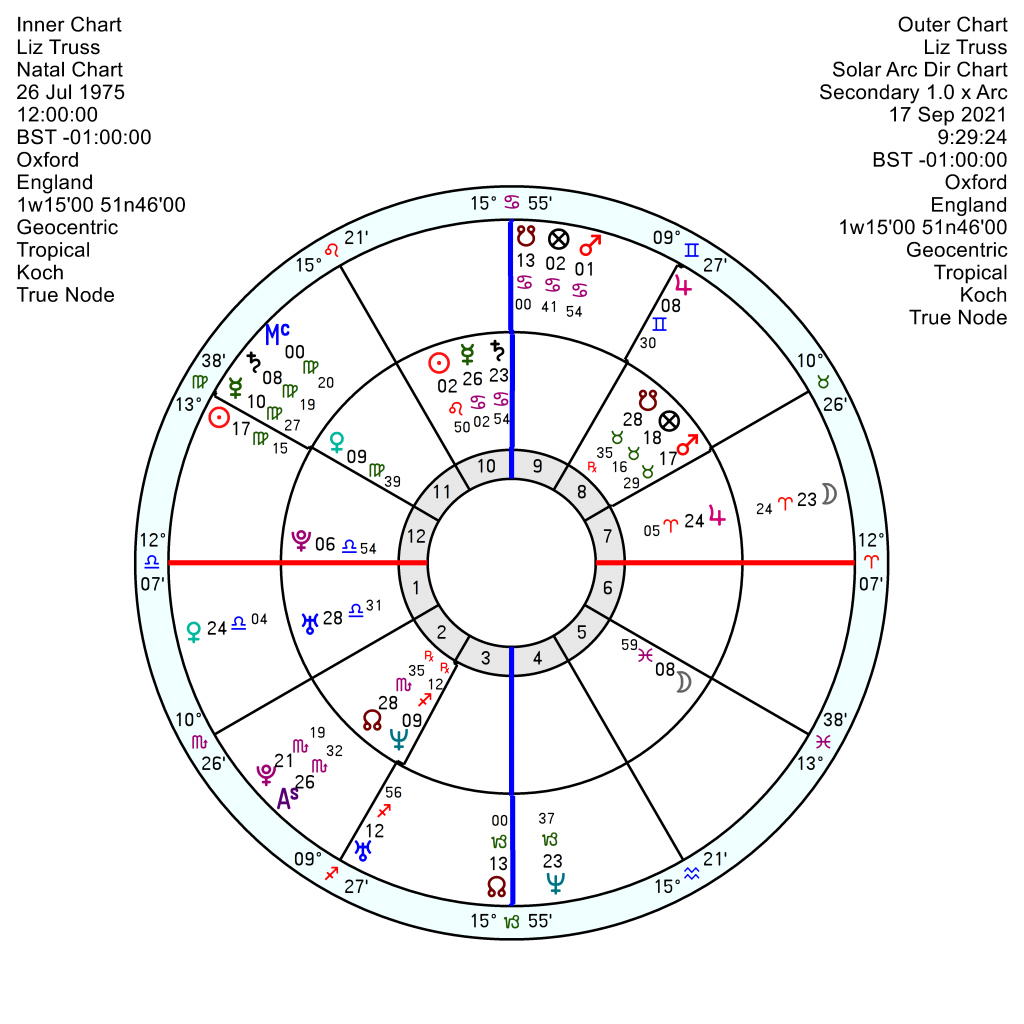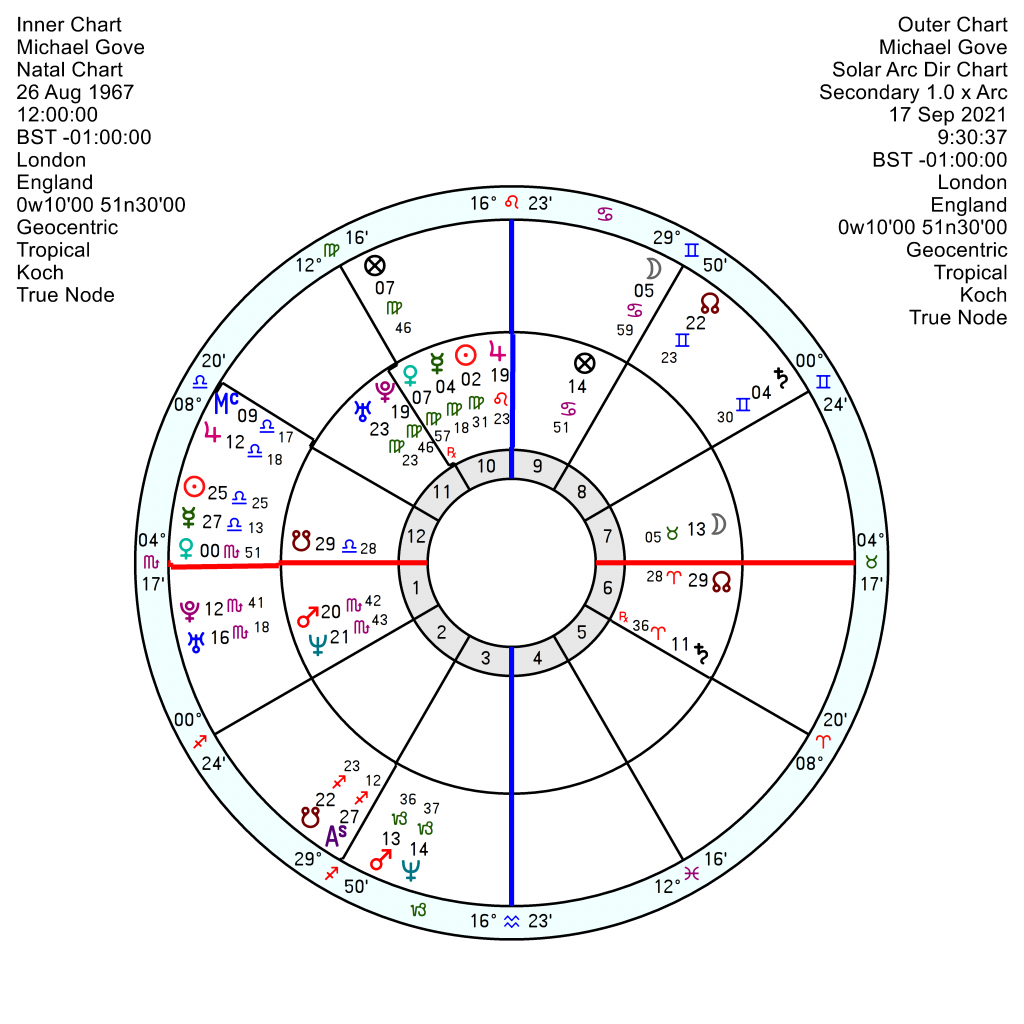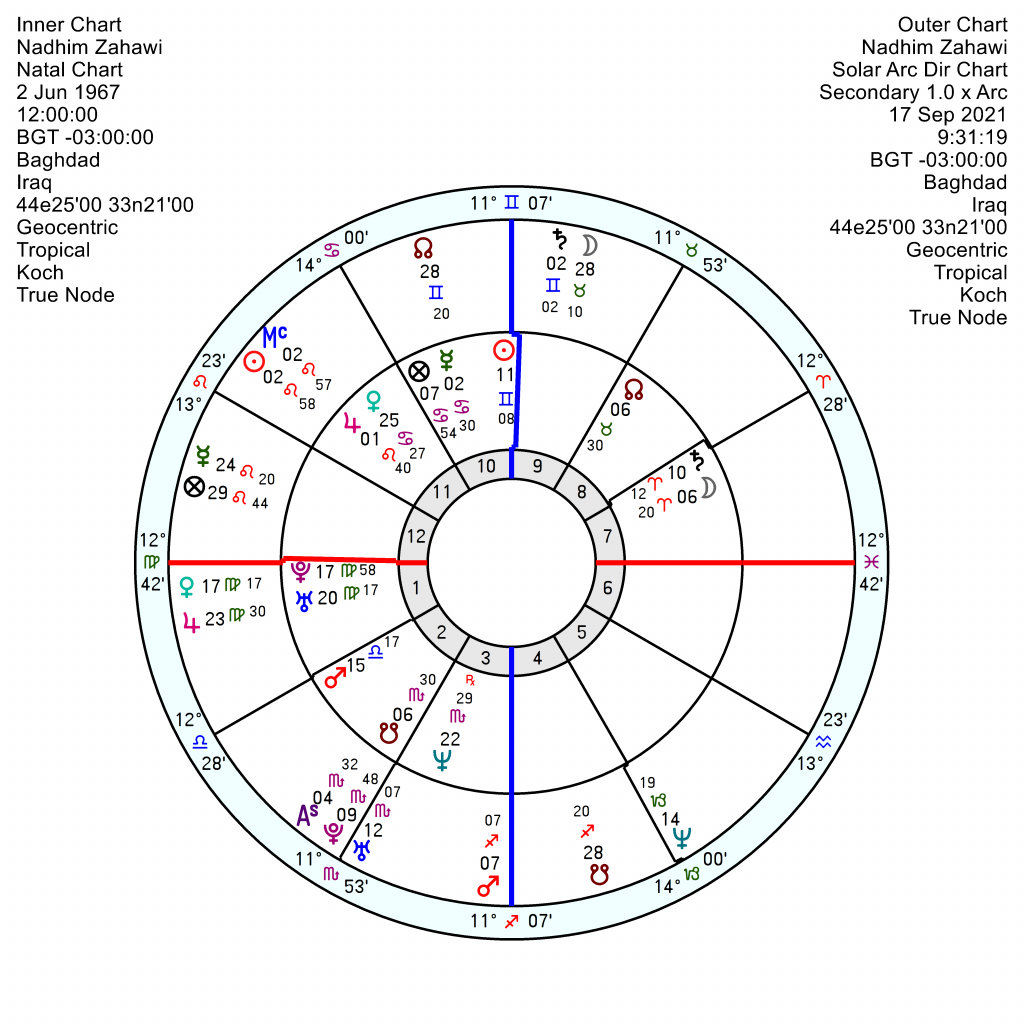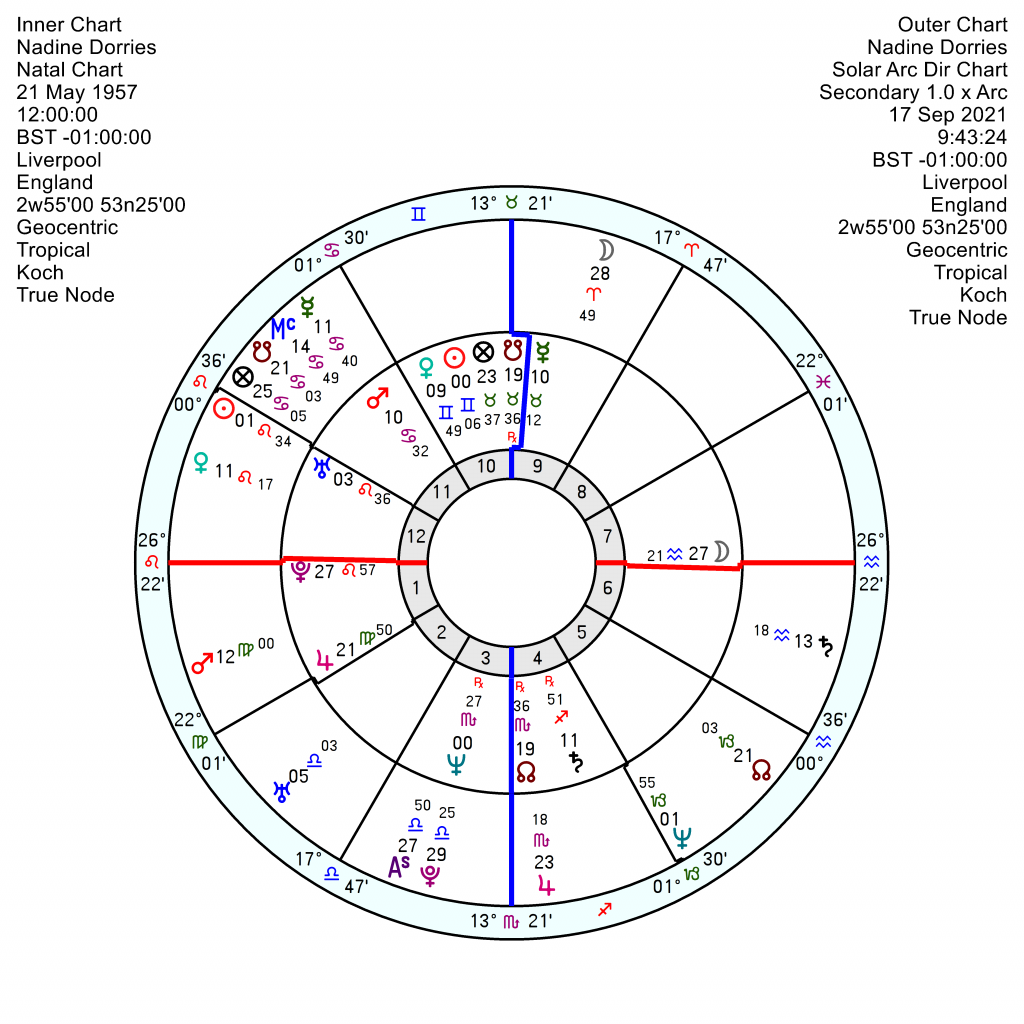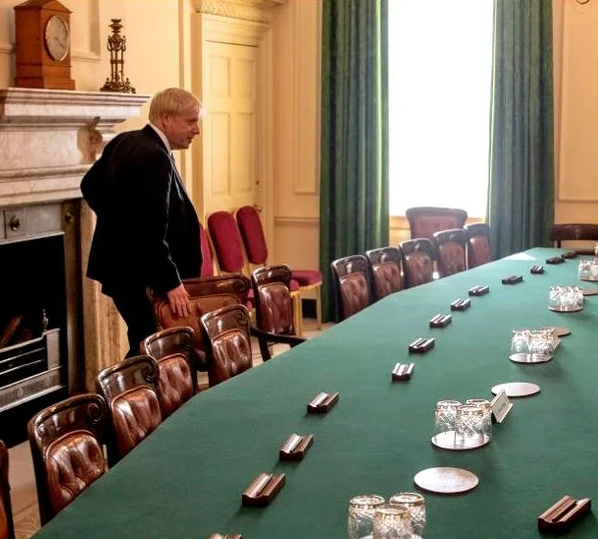 The day of the long knives reshuffle has turned out to be distinctly vanilla flavoured with a muted reception even from the right-wing media. The two key appointments of Michael Gove to Housing and Liz Truss to the Foreign Office are deemed to be Boris strategies for seeing off rivals. Truss had the highest approval rating of Cabinet members in a recent poll and was a critic of his recent tax rise. Her allies say he'll hope sending her overseas will damp her chances of campaigning for party leadership. Though Theresa May thought the same when she landed Boris as travelling emissary and that didn't stop him. Gove has been handed another poisoned chalice.
Liz Truss, 26 July 1975, a Sun Leo with a well-organised Saturn in Cancer, certainly looks the unhappiest of the crew over 2022/23. She'll have the odd blip of success but is mainly heading into calamity country.
Michael Gove, 26 August 1967, a Sun, Mercury Venus in Virgo with Uranus Pluto also in Virgo and Mars Neptune in Scorpio, also looks to be struggling through swampy territory for two years with even greater setbacks and catastrophes in 2023/24. His relationship with Boris is more uncertain even than usual in 2021/22 and nerve-stretched and jangled the two years after that.
Nadhim Zahawi, 2 June 1967, Baghdad, one of the wealthiest MPs with oil and other interests, has become Education Secretary. He's another Gemini with his Sun square Uranus Pluto and trine Mars; and a hard-edged Mars opposition Saturn. He'll be rattled towards the end of this year with tr Uranus triggering several midpoints.
His relationship with Boris looks expansive in essence though subject to ups and downs with some disappointments looming 2021 to 2023.
Nadine Dorries, 21 May 1967, a close friend of Boris, is causing comment since she comes in as Culture Secretary, therefore overseeing the industry regulation. Not that raising eyebrows is a new experience since her wiki entry shows a long political career littered with controversies and arguments. She's – yet another – Sun Gemini conjunct Venus opposition Saturn; with a stubborn and outspoken Mercury in Taurus opposition Neptune square Uranus.
She's having a good December this year but that apart is not finding satisfaction or success in her progress through next year.
Her relationship with Boris is friendly with a composite Sun, Venus, Mars and a fated-to-be-together Yod of Mars sextile Uranus inconjunct Saturn in their relationship chart – but even they are on a gentle decline.
  The jury seems to be out on whether this reshuffle indicates an early election but it certainly comes at a time when his Government chart from December 2019 is moving deeper into unpopularity time with the Solar Arc Saturn moving to conjunct Venus exactly in six months.  All the indications are that 2022 is when the full extent of the economic hit from Covid/Brexit will be exposed.  
  His own chart is emotionally on edge at the moment, partly presumably with his mother's death which may well have been flagged up some months back when his Solar Arc Uranus was conjunct his Moon. His Progressed Moon at present is just over the opposition to his Mars and moving to square his Saturn, then Uranus before the end of this year and square his Pluto into early 2022 so he'll be bounced from pillar to post in terms of his feelings and reactions.
Interesting that Liz Truss is the only one without an overloaded Mutable chart – Boris seems to attract his own windmills-in-a-storm type of personality.