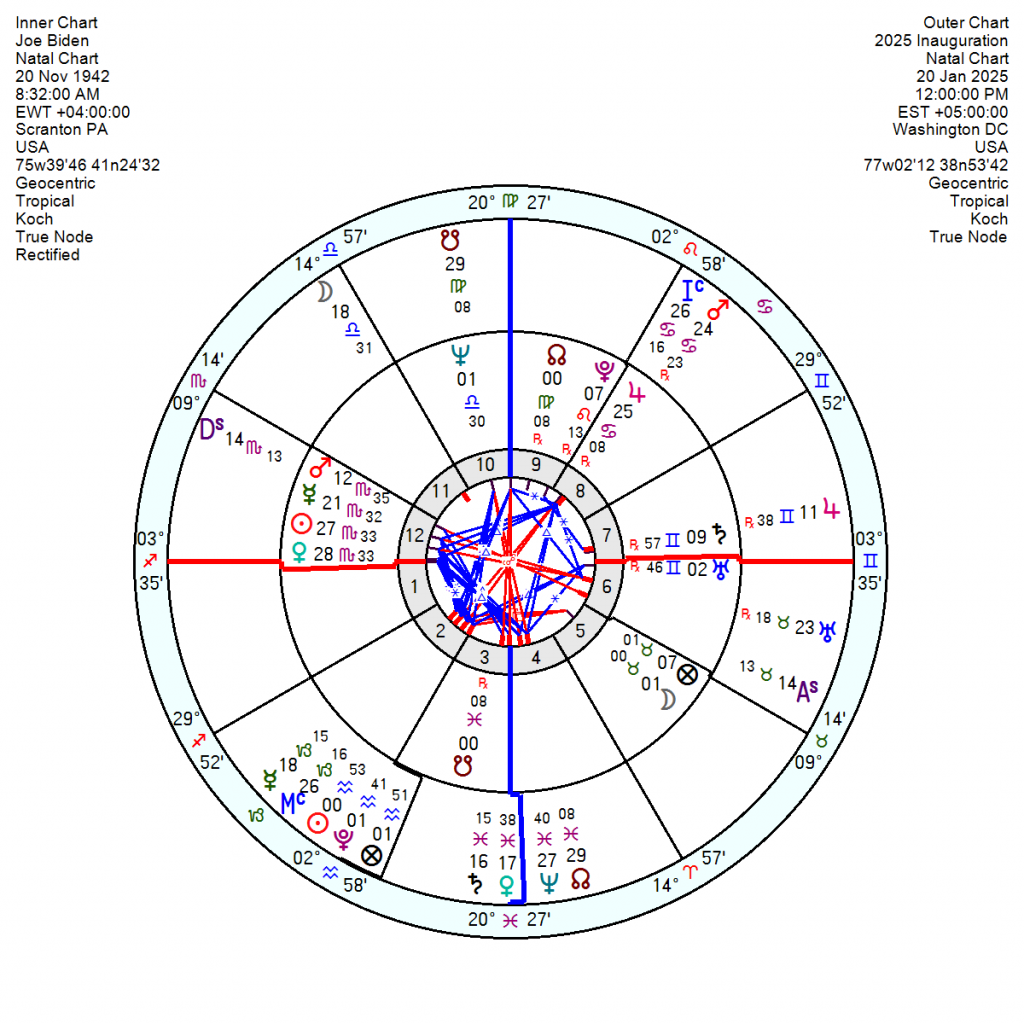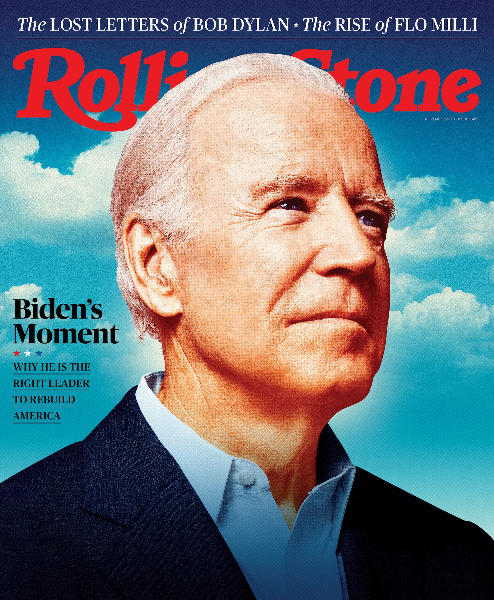 Joe Biden is creaking along through a bout of Covid with his approval ratings sinking to a new low over concerns about the economy; and his wife Jill's dipping after a badly received speech to a Hispanic civil rights group. VP Kamala Harris is down in the dumps as well. Almost two thirds of Democrats do not want him to run for the White House again in 2024 though he's sticking firmly to his intention to do so at present.
2024 will not be a good year for him with a disappointing tr Neptune square his Jupiter/Uranus midpoint in the months leading up to the election at the same time as a catastrophic tr Uranus square his Mars/Saturn midpoint in the October of 2024; and a disruptive tr Uranus opposition his Sun just before that.
He'll be increasingly confused either mentally or devastated by problems he can't make a dent in from early 2023, on and off till late 2024 (exact at the election) with tr Pluto square his Sun/Neptune midpoint and tr Pluto square his Venus/Neptune midpoint also running early 2023 to late 2024 which Ebertin describes as a "painful renunciation." Though that last could be due to an emotional relationship as well as a career hope.
By the Inauguration in 2025 he has tr Pluto square his Taurus Moon on the focal point of a Yod so it will be an ultra-sensitive time for him. Though he'll also have a confident, upbeat tr Pluto opposition his Jupiter/Pluto midpoint at the same time.
  At the moment he has tr Uranus square his Pluto/North Node midpoint for  significant disruptions which is sometimes associated with great or tragic upsets within a community. The early August Mars, Uranus, NN will catch it exactly, and Uranus continues on till mid October and returns in late April 2023. He's got an accident-prone/setback tr Saturn square his Sun/Mars midpoint late August to mid September, and again early December this year.
  This year into early 2023 he has tr Saturn square his Mercury, Sun, Venus in Scorpio which is downbeat but probably nothing too critical.
  From June 2023 on and off till March 2024, tr Uranus opposes his Sun/Mars for periods of serious aggravation. Plus a panicky, undermining tr Neptune opposition his Mars/Pluto midpoint August 9th to September 20th this year again Feb/March and December 2023. 
He does have one upbeat influence – tr Pluto trine his Sun/Jupiter midpoint this August till early this December which is only mild but better than nothing and will bring some relief.
  Much of the above, even the calamities and catastrophes, would be standard since the White House is never a walk in the park. Though the running Neptune sinkers as well as disaster-prone influences throughout suggest it might be more than ordinarily bumpy and swampy for him.
Jill Biden looks relatively upbeat over the 2024 election since tr Jupiter in Gemini picks up her Sun, Mars in Gemini but wives are not always a good judge since they are quite often relieved to be away from the goldfish bowl and risk of a White House stint.