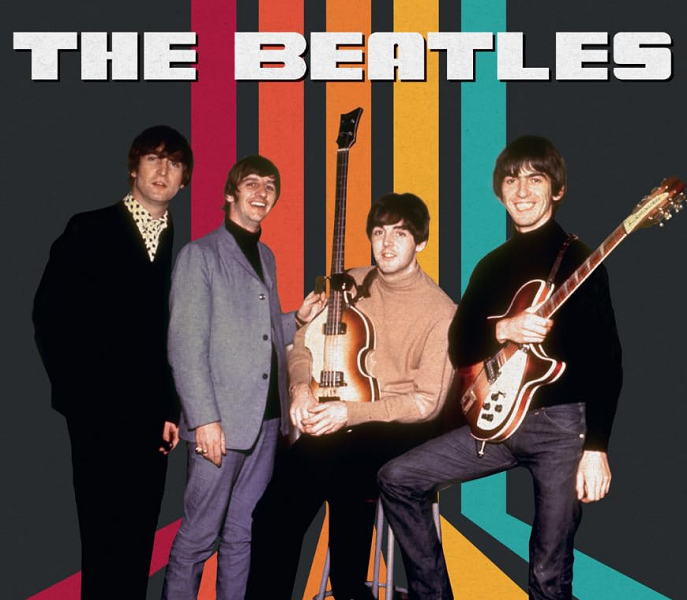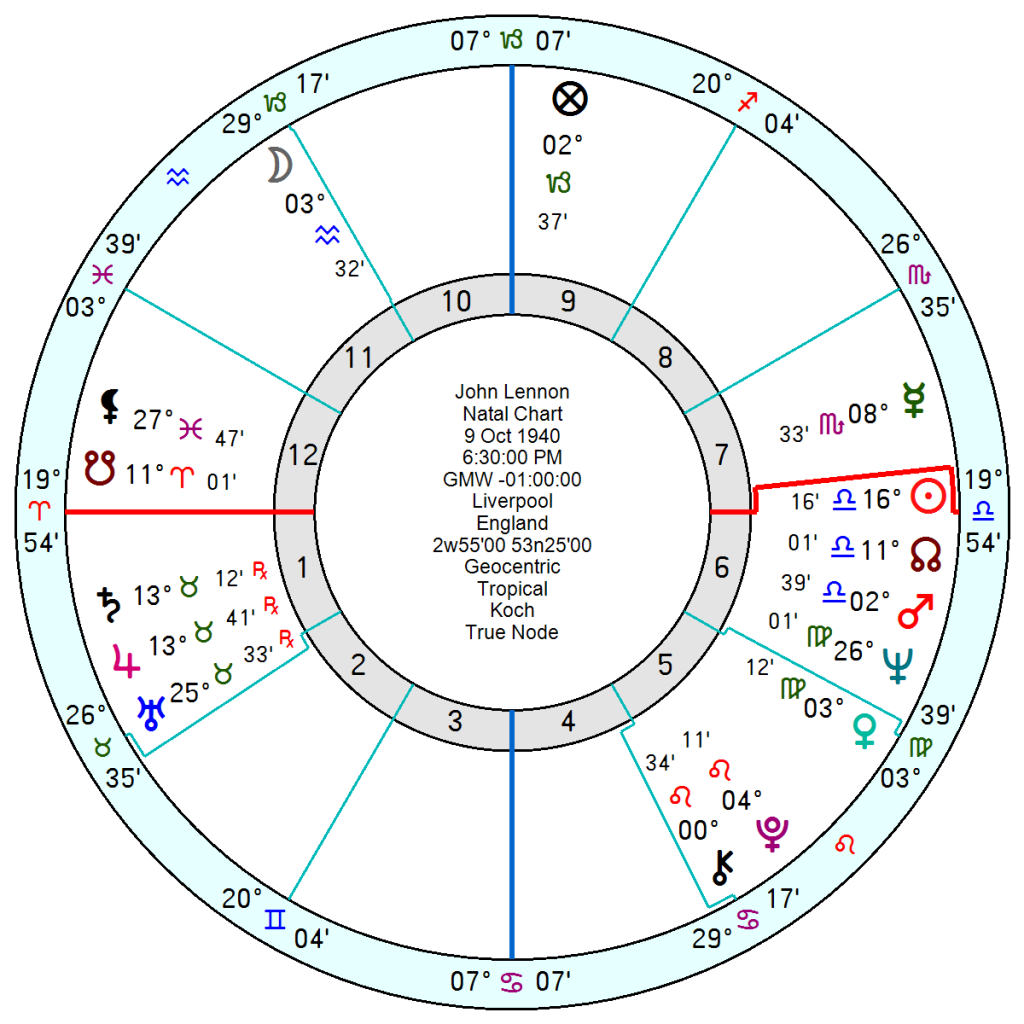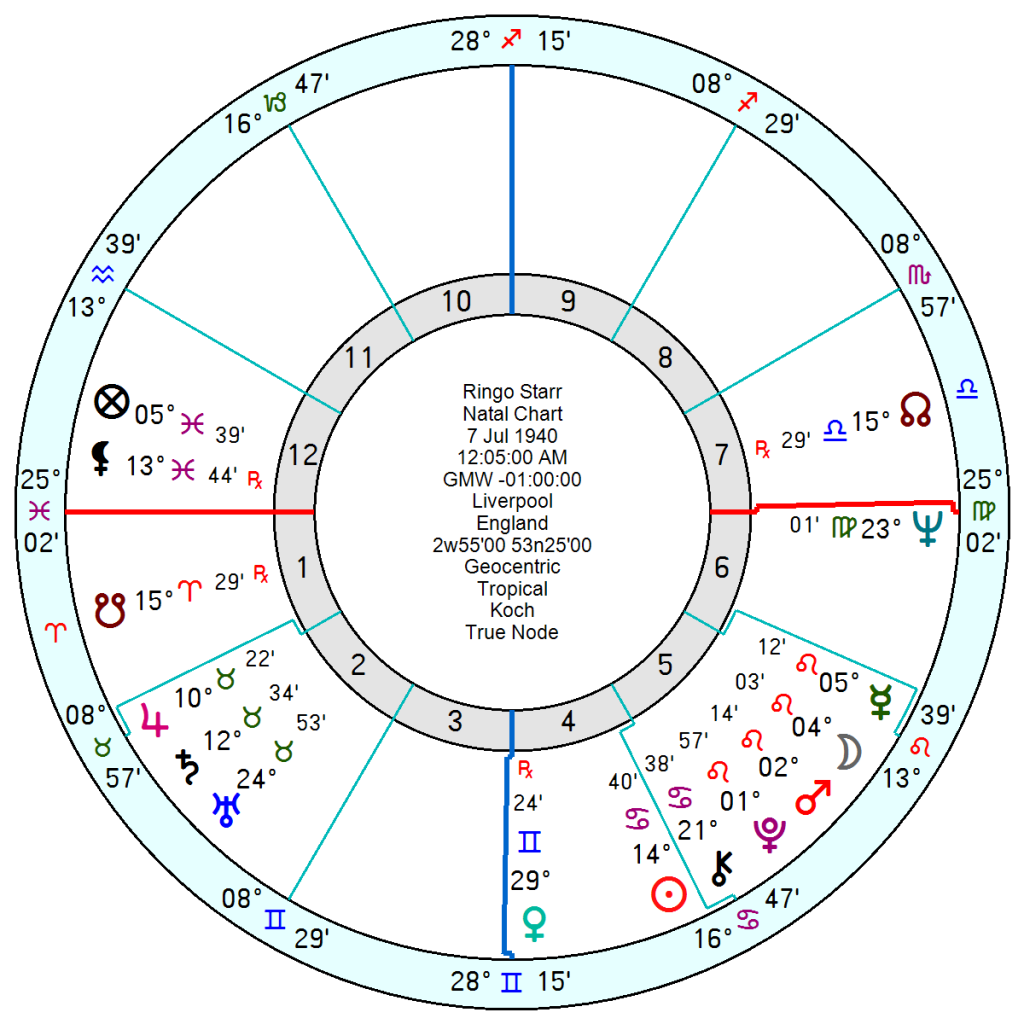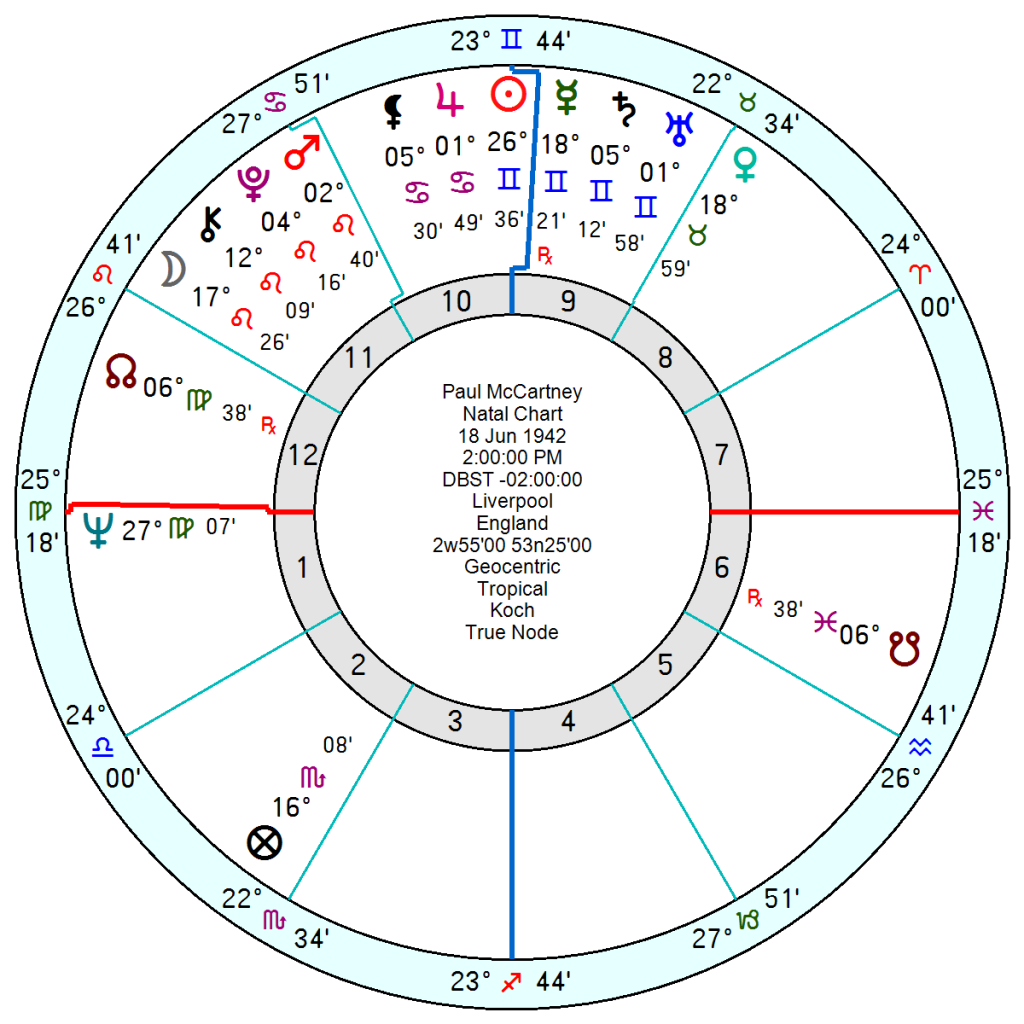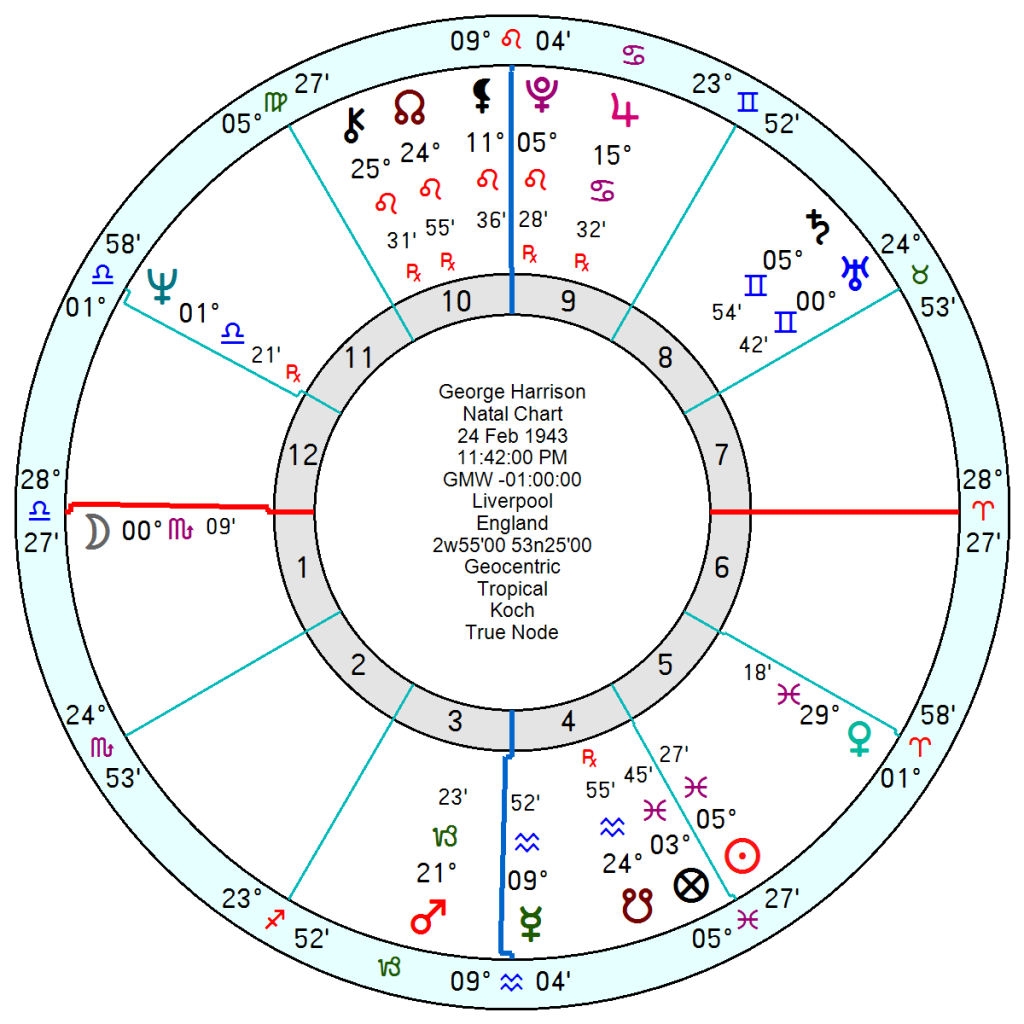 The Beatles have crowned their generation-spanning influence with one last offering, a reworked demo made by John Lennon which never made it to a finished song before now. It is described as a McCartney production tour de force in which he and Ringo Starr pay homage to the late Lennon and Harrison with one "last Beatles song."
What is striking looking at all four charts is how fixed they are, maybe not surprising for a quartet of enduring success.
John Lennon, 9 October 1940 6.30 pm Liverpool, was a relationship-oriented Sun Libra conjunct his Descendant; with an emotionally possessive Moon opposition Pluto and Chiron in his performing 5th and the heavyweight Taurus triple conjunction of the era of Saturn, Jupiter close together and Uranus. Uranus was also trine Neptune for creativity. He was born on a Jupiter Saturn conjunction, made his debut in a pop band on the next Jupiter Saturn conjunction and was shot on the following one in 1981.
Ringo Starr, 7 July 1940 12.05 am Liverpool,  is a Cancer Sun on the cusp of his performing 5th house; with a megaton Mars Pluto Moon in Leo also in his 5th and  Jupiter Saturn in Taurus with Uranus in Taurus trine Neptune.
Paul McCartney, 18 June 1942 2pm Liverpool, is a Sun Gemini conjunct Jupiter and square Neptune, with Mercury, Saturn and Uranus also in Gemini, a sign much favoured by pop stars. Like Ringo he has a fiendishly determined Mars Pluto conjunction in Leo with his Leo Moon in an amiable square to Venus in Taurus. A mix of easy going and incredibly stubborn.
George Harrison, 24 February 1943 11.42pm Liverpool, had a Sun Pisces in his entertaining 5th house on the focal point of a yod to Neptune sextile Pluto; with his Sun square Saturn Uranus; and his Mercury opposition Pluto in Leo square a Scorpio Moon. Plus an exuberant Mars opposition Jupiter. An individual not entirely comfortable in his own skin. He died of cancer in 2001.
As with all groups of musical brothers stuck together for long periods of time there would be disagreements and irritations, especially given the proliferation of obstinate fixed signs.
Ringo looks to have been closest to John Lennon and he has an intense, not easy bond with McCartney, superficially friendly with undercurrents of a power struggle.