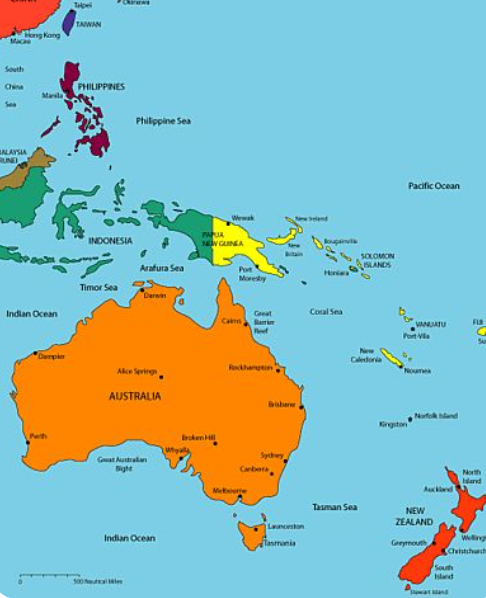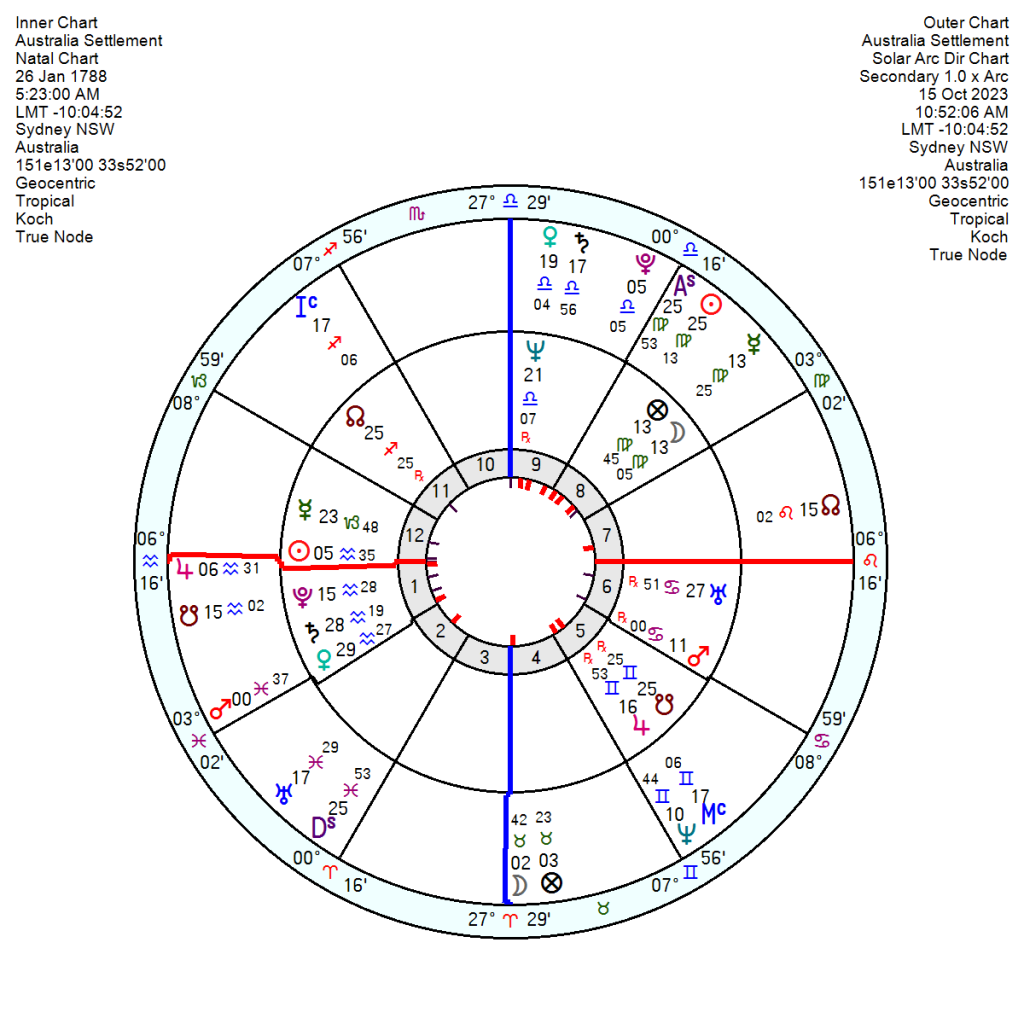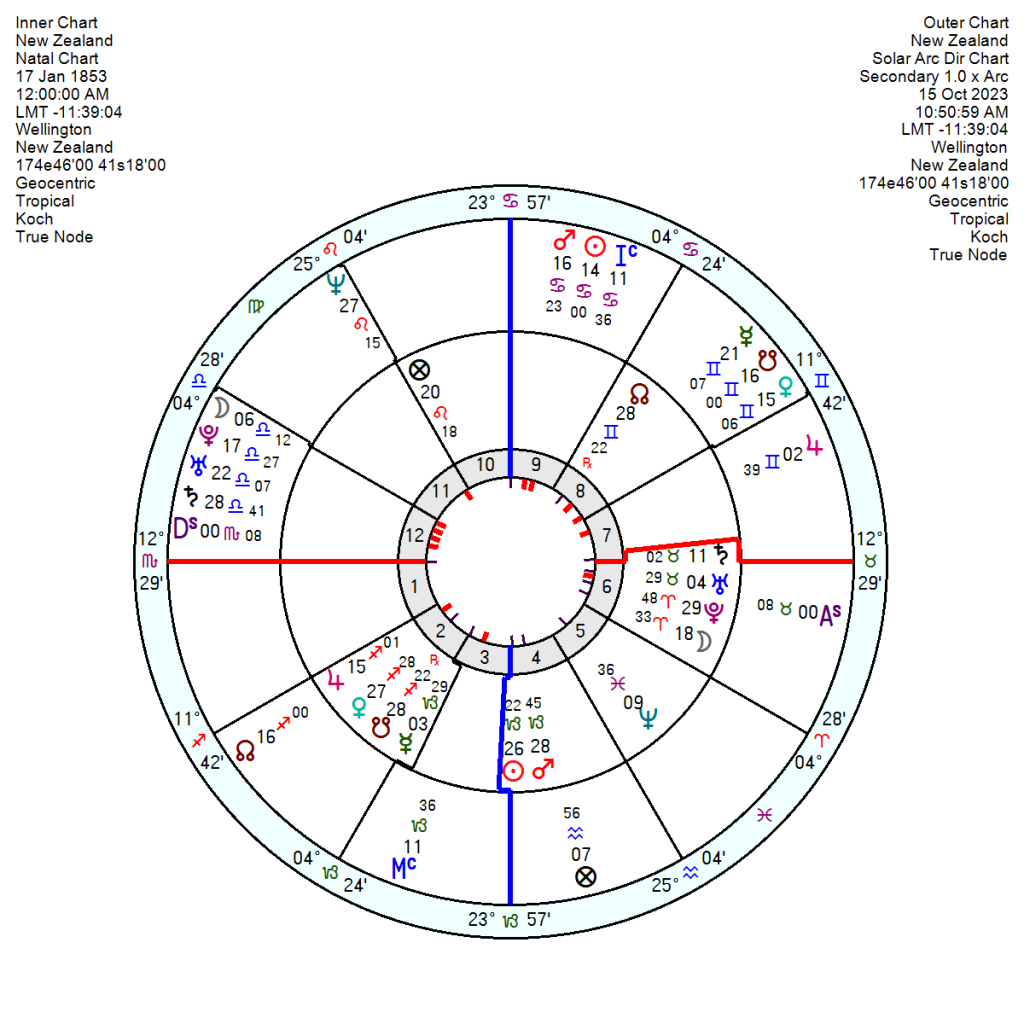 Australia met the challenge of the Solar Eclipse by ducking and rejecting the government's proposal to create a permanent body for indigenous people to advise parliament. Best estimates are that 60% voted no. It was an attempt to improve the lives of the indigenous population and close the enormous gap that persists between them and non-indigenous Australians. Aboriginal and Torres Strait Islanders account for 3.8 per cent of Australia's population of 26 million people. Opponents gained traction with the public by claiming it would divide Australia by race, bestowing special privileges on one small minority.
  The Australia Settlement chart of 26 January 1788 had yesterday's Eclipse conjunct the Neptune. Jansky remarks that Neptune triggered by an eclipse can be an opportunity for greater spiritual understanding and joy (idealism/caring as well). Misused it leads to self-deceit. Typical Neptunian dither and evasion. Though chickens may come home to roost in coming years as the Solar Arc Venus and significantly Saturn will conjunct the Neptune in 2025/27. Even before then next April's Aries Eclipse will oppose the Neptune perhaps exposing the insincerity.
New Zealand also rallied voters in an election which saw a sharp swing to the right as the Solar Eclipse opposed the Aries Moon. Jacinda Ardern's sweeping victory in 2020 was reversed as the country grapples with economic pain.
In a mundane chart the Moon refers to the public though can also indicate an emotional component when it is triggered. The next April Aries Solar Eclipse will conjunct the NZ Moon so the enormous pressures on the NZ chart won't magically disappear with a new shade of government. Pressures will intensify with tr Pluto continuing to conjunct the NZ Mars in Capricorn till late this year and square the Pluto till late 2024. With two high-tension and deprived/tough conditions Solar Arcs – Saturn opposition Pluto and Pluto opposition Moon – in 2024 as well.  With financial disappointments in 2023/24 and upheavals into 2025/26.
There may well be political musical chairs for a while. I will return to NZ and politicians when the new government is sworn in.