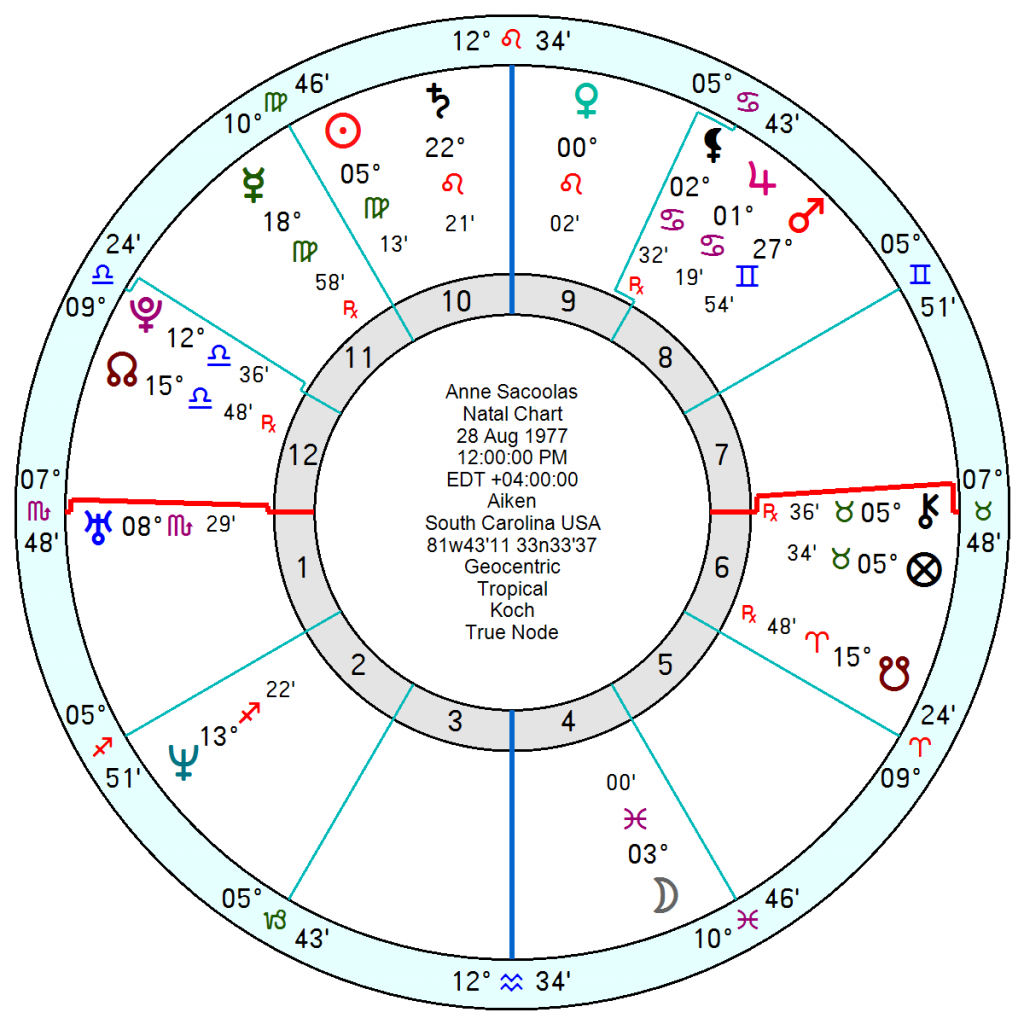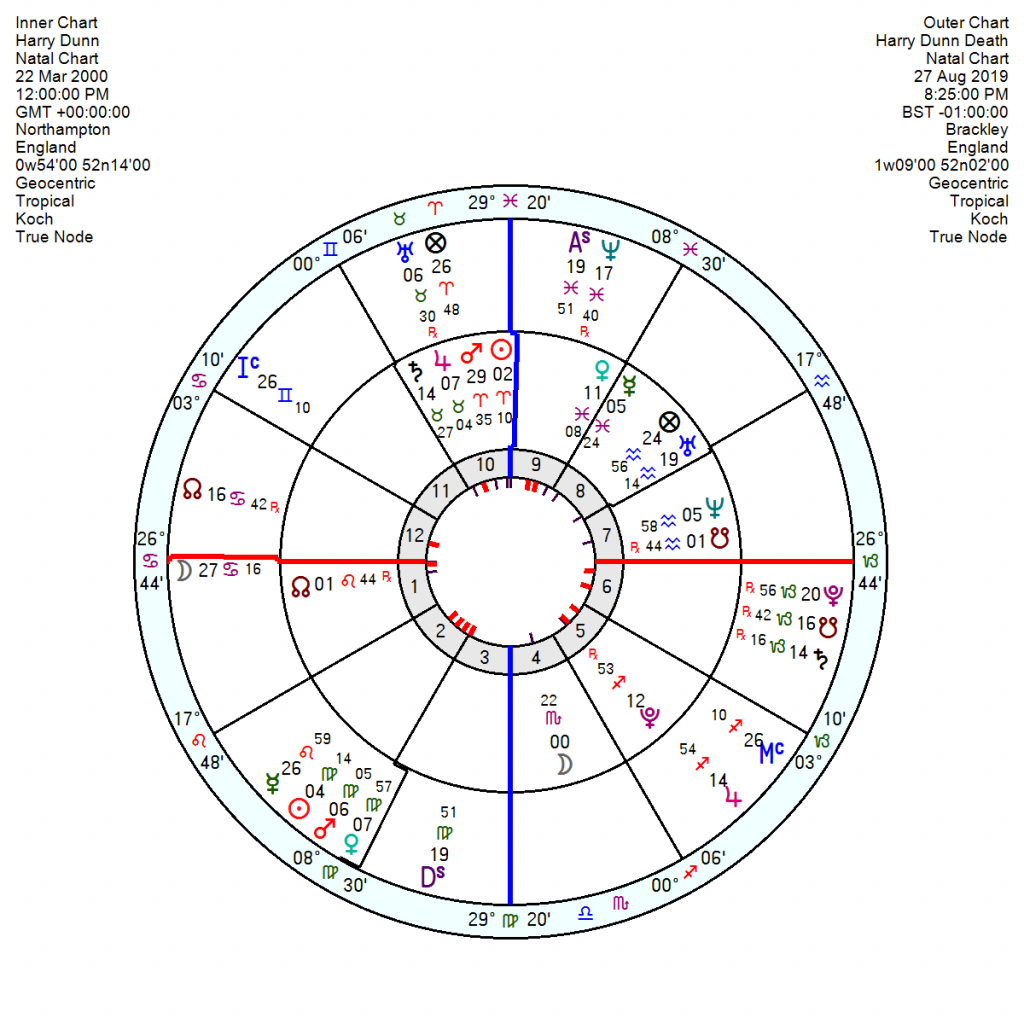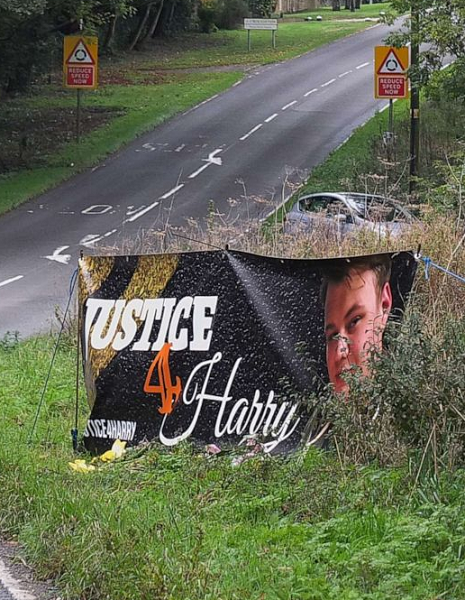 Anne Sacoolas appeared in a UK court by videolink from the US to face a charge of causing the death of 19 year old motorcyclist Harry Dunn by dangerous driving in a road crash outside the US military base in Northamptonshire in December 2019. She originally had diplomatic immunity asserted on her behalf by the US administration and left the UK 19 days later. At this hearing she was granted unconditional bail and the case will next be heard at the Old Bailey on 27 October when she would be required to appear in person though that might change.
  She was born 28 August 1977 in South Carolina and is a Virgo Sun likely opposition a Pisces Moon and square Neptune in Sagittarius; her Mercury in Virgo is also square Neptune and she has an enthusiastic, go-getting Mars in late Gemini conjunct Jupiter in Cancer.
When the accident occurred tr Neptune was opposition her Mercury so she would be distracted. What lies ahead does not look too cheerful for her with losses through till early this December; forced changes from March 2023 for two years from Pluto on her Saturn/Uranus midpoint; followed by a panicky tr Neptune square her Mars in 2023/24; as well as some catastrophic midpoints. And tr Saturn opposition her Sun as well as an emotionally pressured tr Pluto opposition her Venus; and then tr Neptune and Saturn square her Jupiter in 2025/26 to further dampen her confidence.
She does have some good luck in 2023 and no doubt it will roll on through endless appeals if there is a conviction.
Harry Dunn, 22 March 2000, was a Sun Aries trine Pluto, sextile Neptune; with a charming Venus square Pluto; and oddly enough like her an out-of-sign Mars Jupiter conjunction. And a leadership Leo North Node – he would have made something of his life.