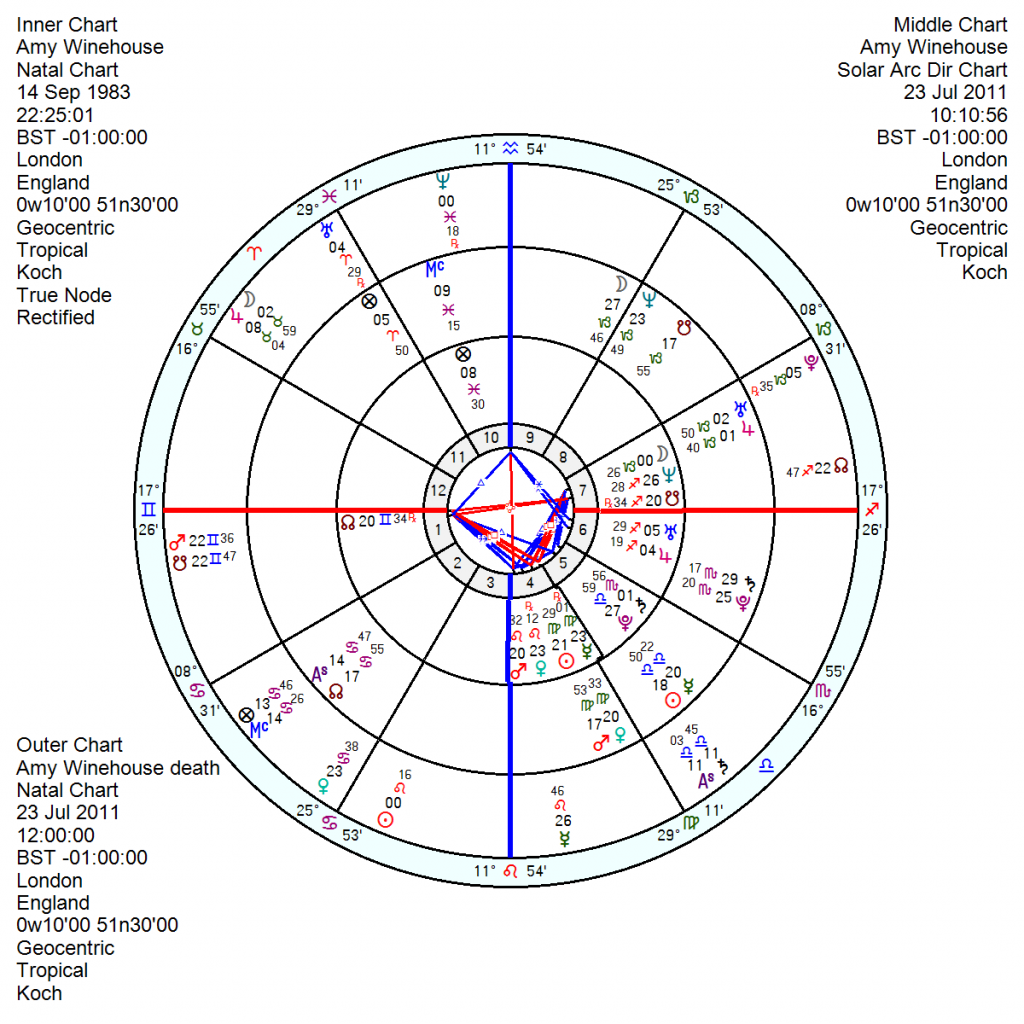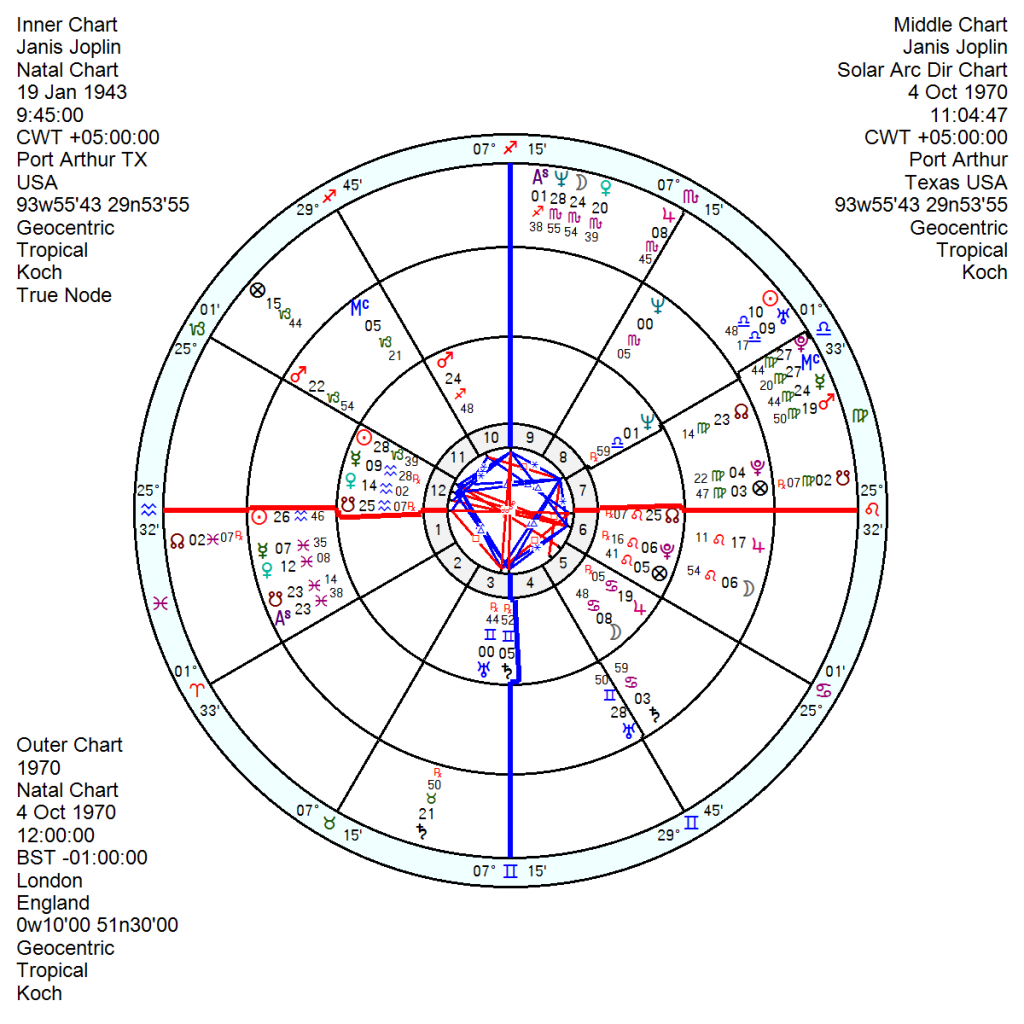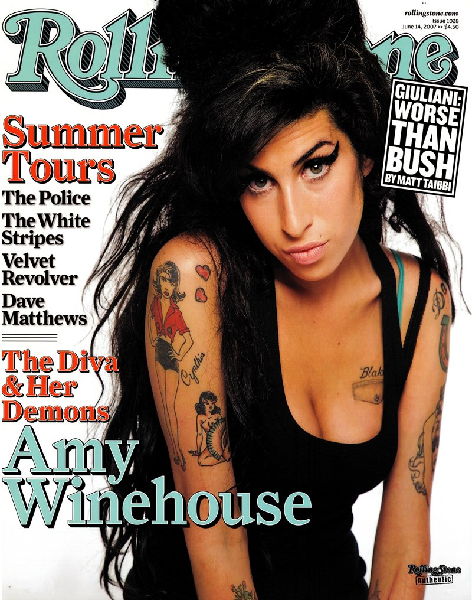 Amy Winehouse, the soulful singer and songwriter known for her haunting soul, rhythm and blues and jazz performances, who soared then crashed and burned is being remembered ten years on from her death. Born into a musical family on 14 September 1983 10.25pm (from memory), London, she started performing early and by 24 had six Grammy nominations. She also by that stage had a violent co-dependent husband in jail and paparazzi hounding her through well-publicised drug, alcohol and mental health problems. Her death at 27 was deemed accidental alcohol poisoning since she was off drugs then.
 Her Neptune, planet of music, creativity and escapism was the key planet in her chart being square her Virgo Sun Mercury, conjunct her Capricorn Moon, trine Mars Venus in Leo and sextile Pluto Saturn. She had the heavyweight Saturn Pluto in her 5th house of entertainment and performance. I'd hazard a guess that her birth time might be a touch earlier since she was close to a grandmother and an 8th house Moon, even Neptune, would make sense – and would move her Sun towards her 5th house.
She also had North Node in Gemini on her Ascendant so she would be troubled by a lack of a strong sense of her own identity. Her Moon in the 7th suggests she needed a partner for security and would be dependent.
Her creative 5th Harmonic was strong as was her genius/breakthrough 13H. But so were her self-defeating 10H and 16H harmonics and her victim 12H.
When she died tr Pluto was on the cusp of her 8th house conjunct her Progressed Moon, so she was on the verge of a critical and potentially transformative, but hugely challenging time. Her Solar Arc Moon was square her Pluto which would do nothing to help lighten her mood.
Several others died at 27 – Janis Joplin, Kurt Cobain, Jimi Hendrix, Jim Morrison. It is the North Nodal Half Return – usually a hint to take stock and rebalance life. The nearest astrological pointer to Amy Winehouse's demise was Janis Joplin, born 19 January 1943, died 4 October 1970 of an accidental heroin overdose. At the point of her death she had her Solar Arc Moon conjunct her Pluto, and tr Pluto on the cusp of her 8th house. 
Many people soldier on through Pluto transiting their 8th house which isn't easy but does require grit and stamina. It may have been too much for fragile physical and mental health damaged by years of abuse.