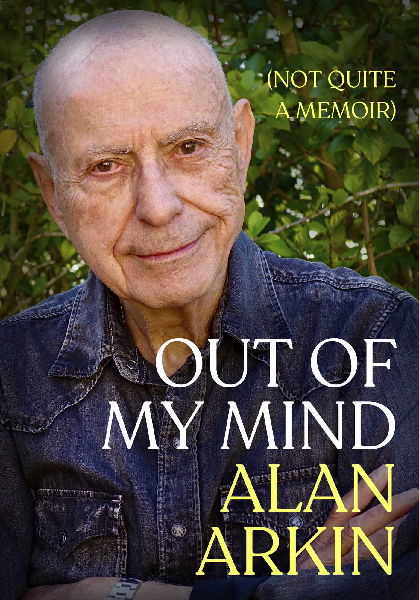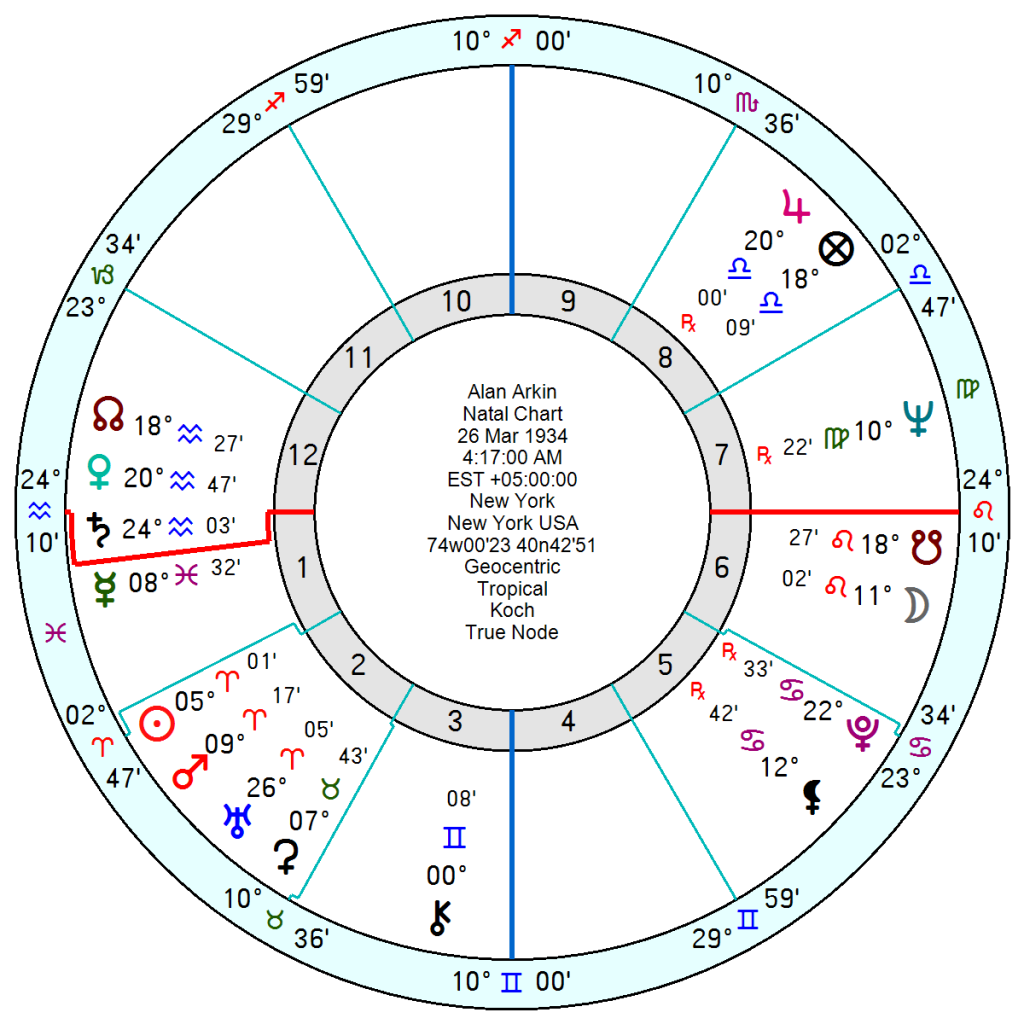 Actor Alan Arkin who found success early in his career as Captain Yossarian in Catch-22 and more recently won an Oscar as the heroin-snorting grandpa in Little Miss Sunshine, has died. Once rated America's best actor by Mike Nichols, he worked constantly through five decades. He also played the deadpan dad and working man, Bill Boggs, in Tim Burton's Edward Scissorhands and after that he excelled in the film of David Mamet's play Glengarry Glen Ross.
He was born 26 March 1934 4.17am New York with a film set designer father who was blacklisted unfairly during the McCarthy era.
Arkin was a lively Sun Mars in Aries with Mars inconjunct Neptune in his 7th house of relationships. His Sun was sparsely aspected making him independent and not reliant on others for mirroring. Most notably he had a lucky, adventurous Uranus opposition Jupiter square an influential and controlling Pluto on the cusp of his 6th house. Secretive, intense, insightful, enigmatic, he would not be the easiest personality to fathom.
He had a cool Venus Saturn in Aquarius conjunct his Ascendant so would come across as restrained and understated though both of these were trine his 8th house Jupiter giving him tremendous depth. His Leo Moon suited him for performing and does trine his Sun Mars though seems relatively disconnected from the major configurations in his chart.
Maybe it was what made him a consummate character actor, the ability to slough off his real personality to become Another.