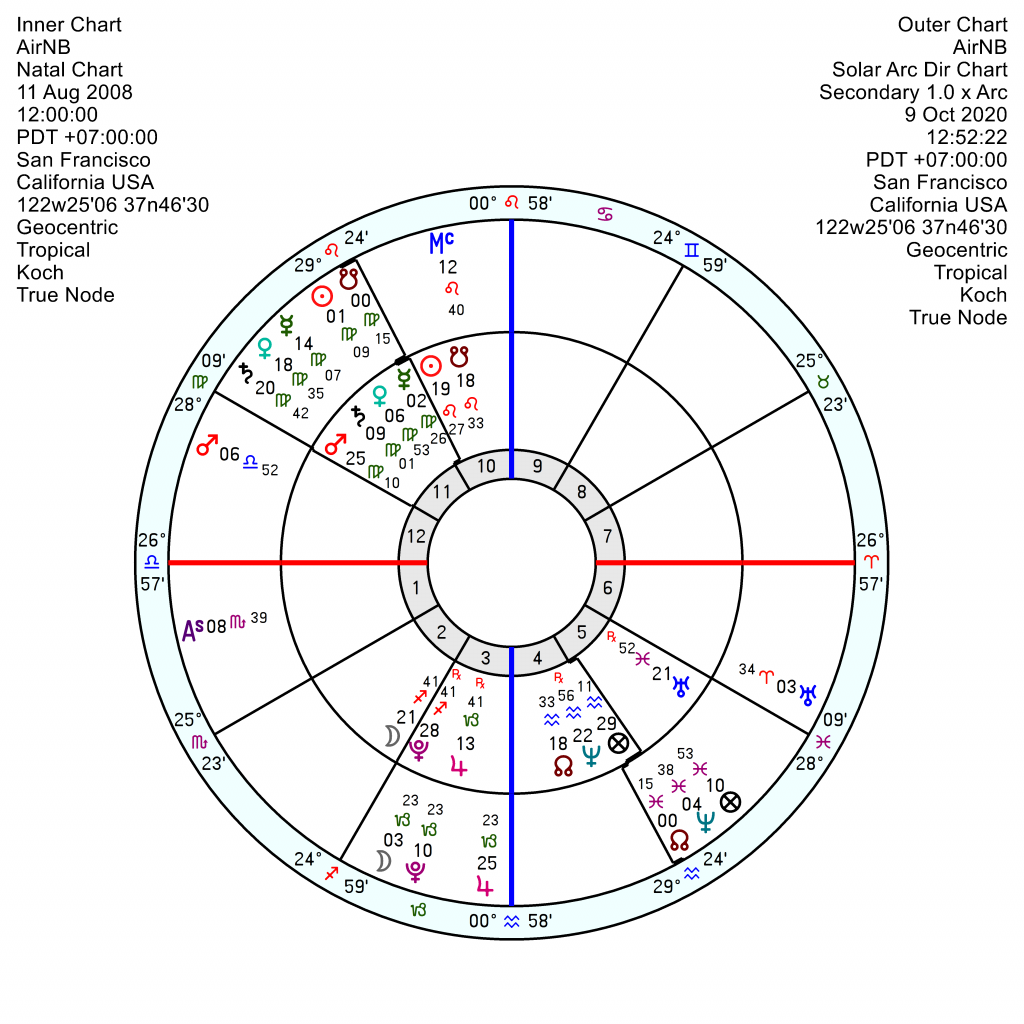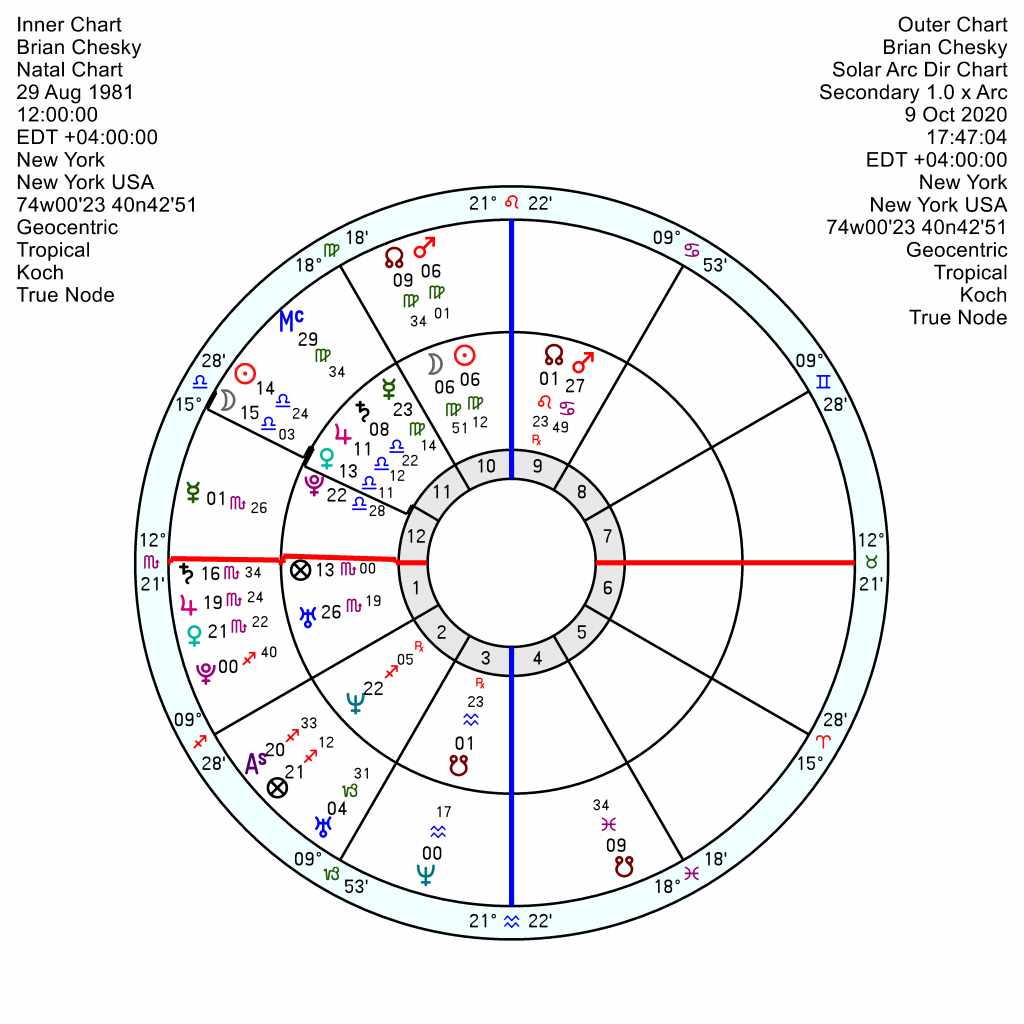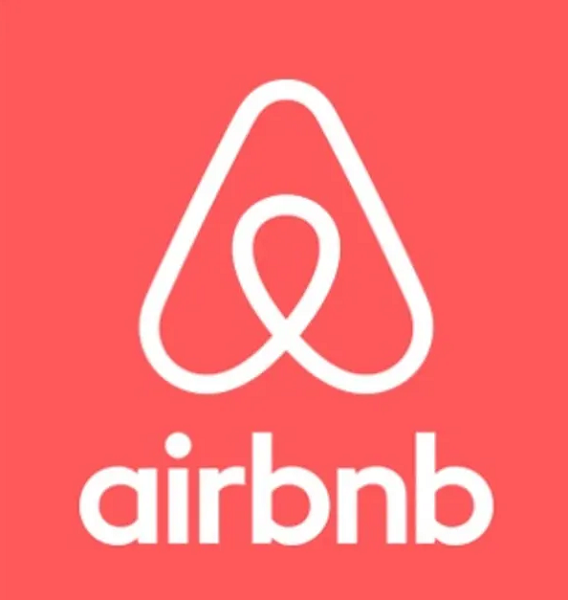 Airnb, the vacation rental San Fran company, which has until this year been a runaway success, privately valued at $31 billion, is moving into uncharted territory. With Covid showing no signs of slowing down and air travel becoming less attractive possibly for several years ahead their commission-based business is certain to be less lucrative.
  Founded 11 August 2008, it has a Leo Sun opposition Neptune; with a hard-driving Mars in Virgo opposition Uranus square Pluto. That latter T Square is moving into a swampy three years with undermining Neptune transits first conjunct the Uranus in 2021, then in a panicky-failure opposition to Mars in 2022, then on to square the Pluto undercutting its power base.  2021 looks additionally disaster-strewn from April onwards with the Mars/Pluto midpoint getting elbowed by tr Saturn and tr Uranus; plus a jolting Solar Arc Saturn opposition the Uranus. There's perhaps a momentary lift in 2023 but then a car-crash setback in 2025.  Not looking great.
Two of the founders were born within days of each other. Brian Chesky, 29 August 1981, is a New Moon Virgo with the Jupiter Saturn conjunction in Libra and a ruthless, uber-determined Mars square Pluto. He's looking shell-shocked at the moment with upheavals and disruptions in 2021 and a mountainous uphill struggle by 2022/23 with the trapped and enraged tr Pluto opposition his Mars.
Joe Gubbia, 21 August 1981 is a Sun Leo trine Neptune, sextile Pluto and square Uranus with Jupiter Saturn together in Libra and another do-or-die-determined Mars square Pluto. He's aggravated now, facing obstacles in 2021 and seriously jangled by 2023.
They may have to put their clearly inventive thinking caps on and dream up a new project for a new age.