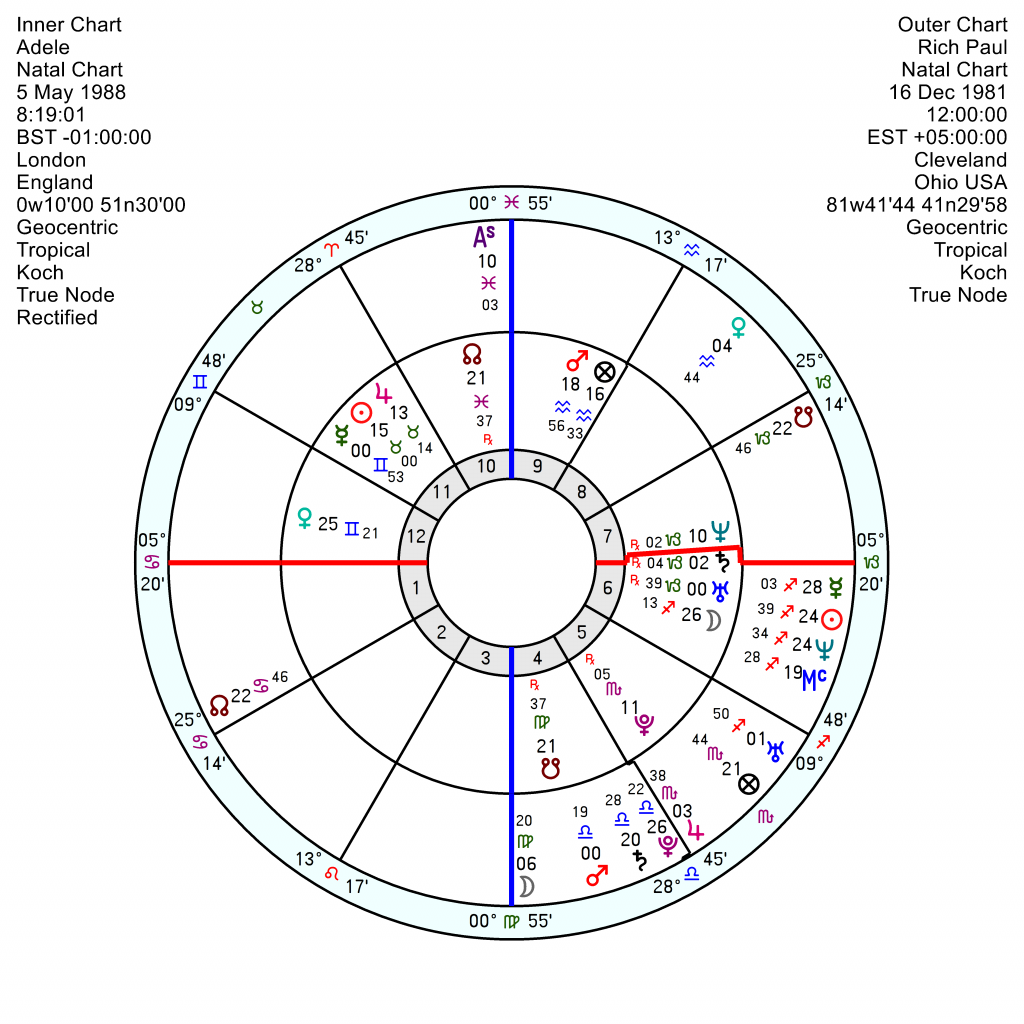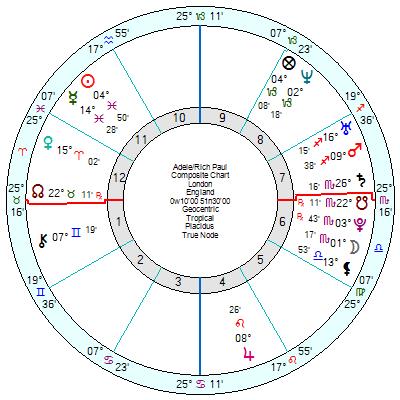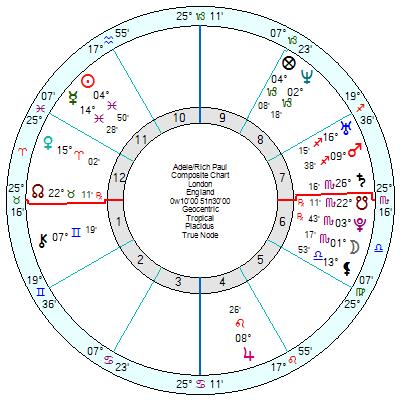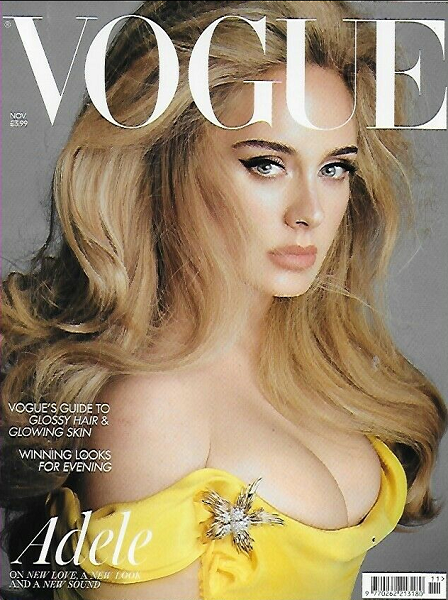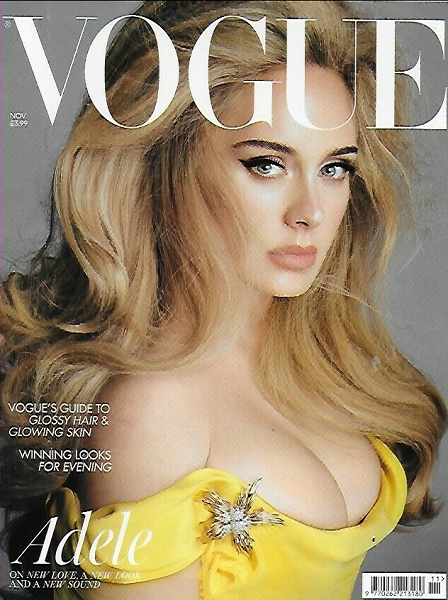 Adele is making her musical comeback after a turbulent six years of divorce, dramatic weight loss and her estranged father's death, with new single Easy On Me out and later an album. It was, she said, recorded in part to tell her eight-year-old son Angelo about her split from Simon Konecki, his father.
She's certainly moving into an ambitious phase of considerable change in the next few years. Tr Saturn is moving upwards in her chart above her Descendant on her career cycle, which is always more visible and hard-working and reaches a peak from 2023 for ten years thereafter. She won't be disappearing into obscurity. At 33 she is already the richest female British musician, worth an estimated £130 million and on the cover of UK and US Vogue this month. She has tended to leave long gaps between albums and still earns an estimated £73,000 a day from royalties. Her album 21 is the bestselling of the century, having shifted more than 31 million copies. She is rumoured to be signing up for a residency in Las Vegas next year.
Tr Jupiter moving through her 10th from this New Year for sixteen months will bring success and appreciation her way.
But she will also have the tr Uranus square tr Saturn hard aspects to her Fixed T Square of Pluto opposition Sun Jupiter square Mars in Aquarius at the moment and throughout 2022 into early 2023 which looks fairly disruptive with great highs and good luck alongside a few insecure jolts and setbacks. Plus tr Pluto is moving into her 8th house from this year for many years ahead which won't all be a picnic financially or emotionally. Plus tr Neptune squares her Venus in Gemini and Sagittarius Moon in 2022 to 2024 which may undermine certain relationships and cause confusion at home, with perhaps knock on effects to her energy levels and health since her Moon is 6th house.
  Her new beau sports agent Rich Paul, 16 December 1981, is a Sun Neptune in Sagittarius with a tough Saturn Pluto in Libra and Venus in Aquarius. He's not quite such a tricky match as her former husband, Simon Konecki, 17 April 1974, who had his Mars Saturn conjunction sitting on her Venus and opposition her Moon. Though the Adele/Rich Paul relationship chart does have a volatile, no-compromise Mars Uranus conjunction which will erupt into arguments at times.  
She hasn't the easiest of charts or temperaments when it comes to relationships with the triple conjunction of Neptune, Uranus, Saturn sitting on her Descendant; and that enduring and stubborn to the nth degree Fixed T Square of hers.
See previous posts: May 12 2021 and January 8 2020.