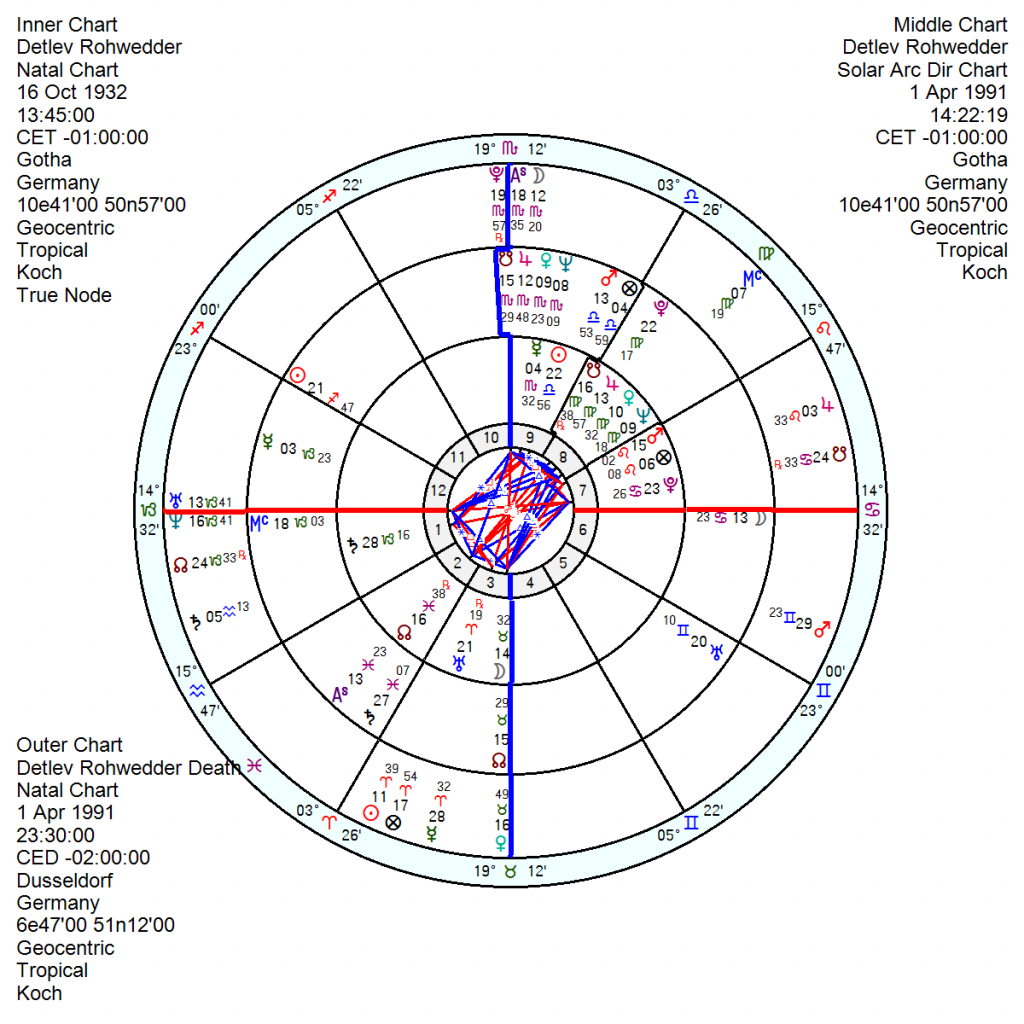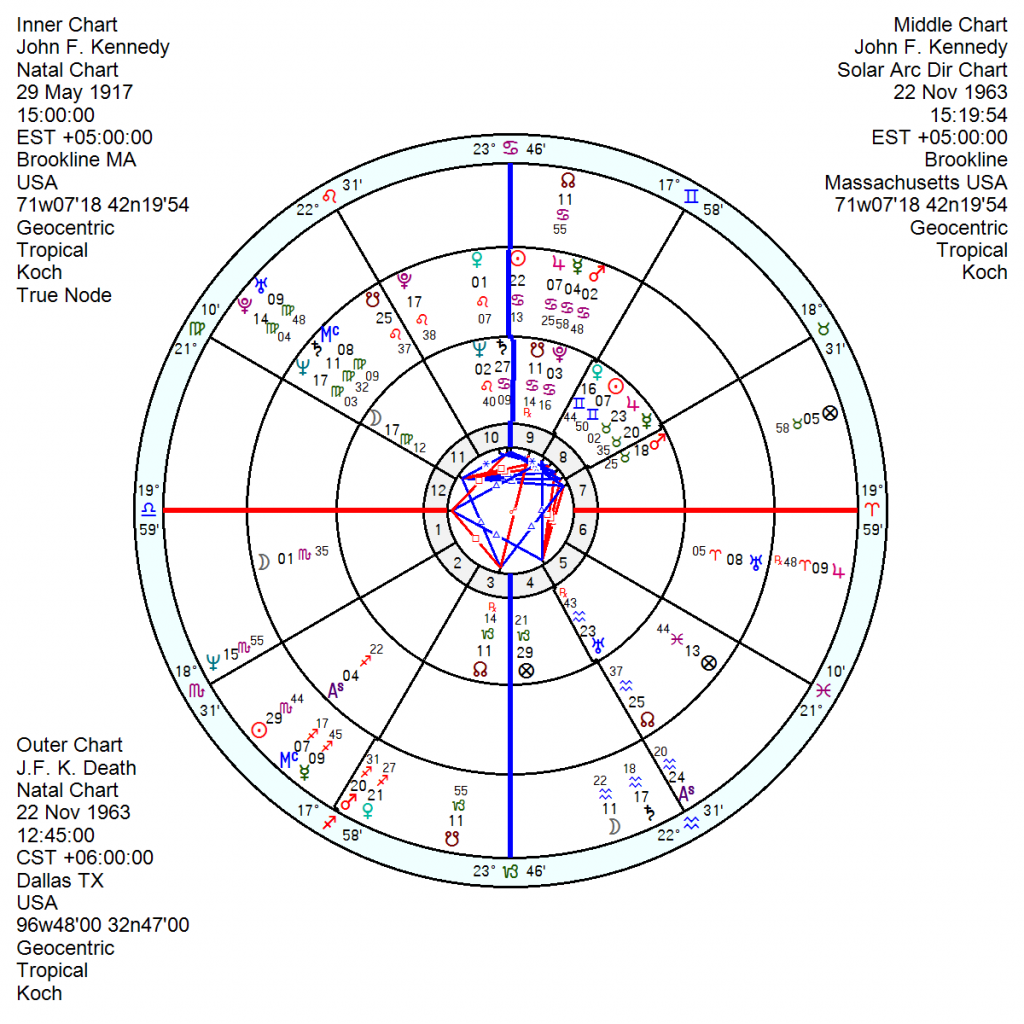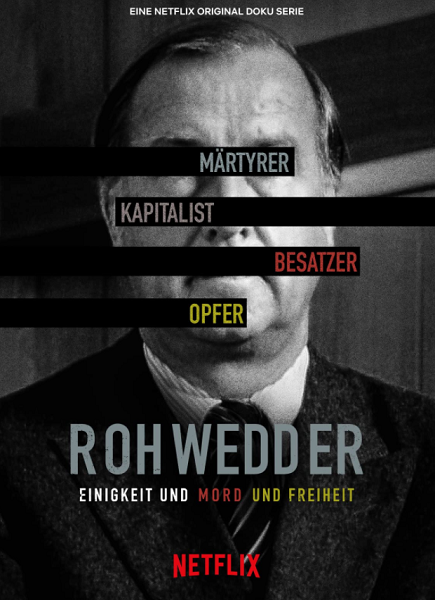 The assassination in 1991 of Detlev Rohwedder, German manager and politician responsible for the privatisation of state-owned property in former East Germany, has been turned into a German documentary 'A Perfect Crime' put out by Netflix. The Red Army Faction was suspected of being responsible but no one was ever charged.
  Rohwedder, born 16 October 1932 1.45pm Gotha, Germany, was a 9th house Sun Libra in a Cardinal Grand Cross opposition Uranus square Saturn in Capricorn opposition Pluto – ambitious, full of initiative, tough-minded, controlling, stubborn, born to live through disruptive times. He also had Mars on the cusp of his 8th house square a Taurus Moon and his Scorpio Midheaven. With Neptune, Venus, Jupiter also in the 8th. The strong 8th house would give him a heavyweight personality and an aura of influence, perhaps why his death is still of interest.
  Mars in the 8th always had a reputation for sudden death though I've known people with it in their charts who survived into their nineties. However there does seem to be a sliver of truth in it given that JFK also had Mars on the cusp of his 8th house.  When JFK was shot, tr Saturn in Aquarius was opposition his Solar Arc Pluto and both within a degree of being square his 8th house Mars in Taurus.
Likewise Rohwedder has planetary activity around his 8th house Mars with his Solar Arc North Node being exactly square his Mars, and tr Venus square as well as tr Moon; with tr Pluto just past the square and conjunct his Midheaven. The tr Uranus Neptune in Capricorn conjunction was also conjunct his Ascendant. So the axis of his chart was being substantially triggered as well as his Mars.
I'm not sure why this is of such interest now but it is astrologically on point.