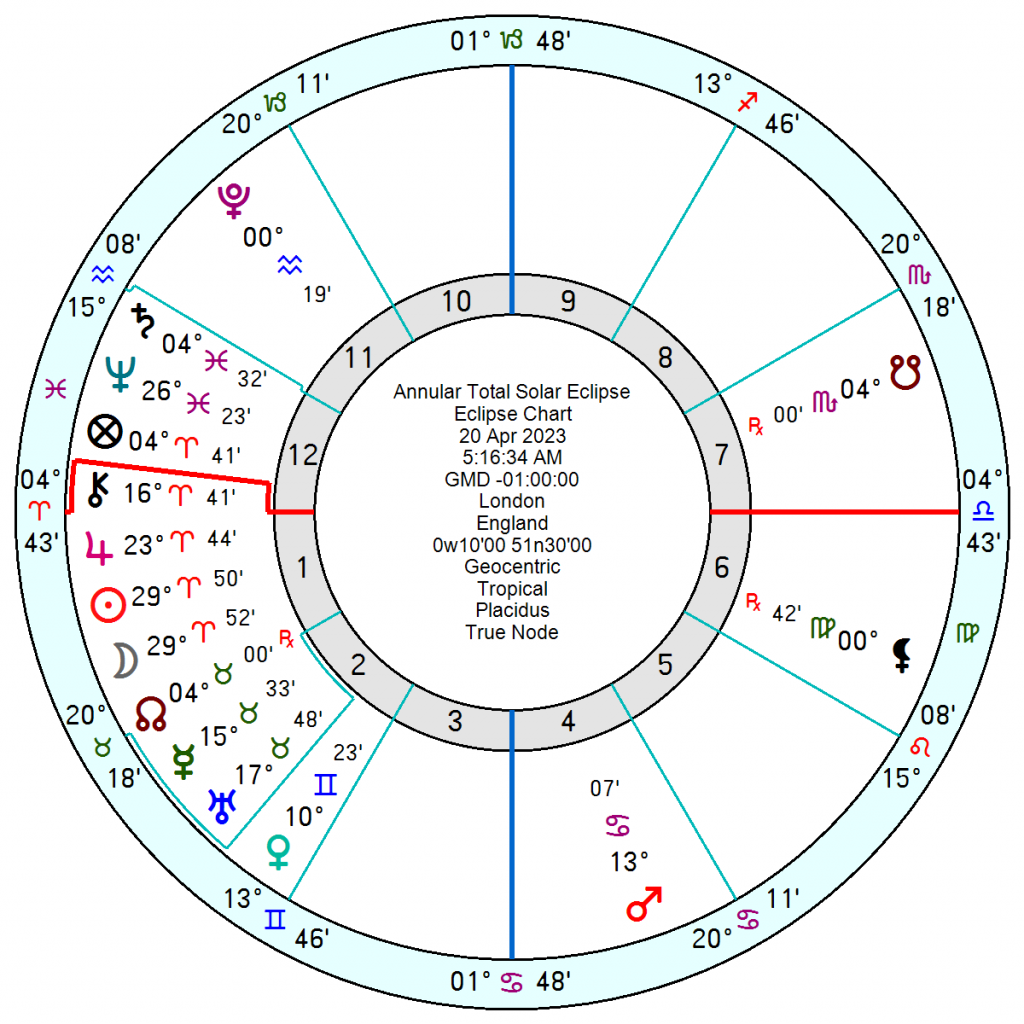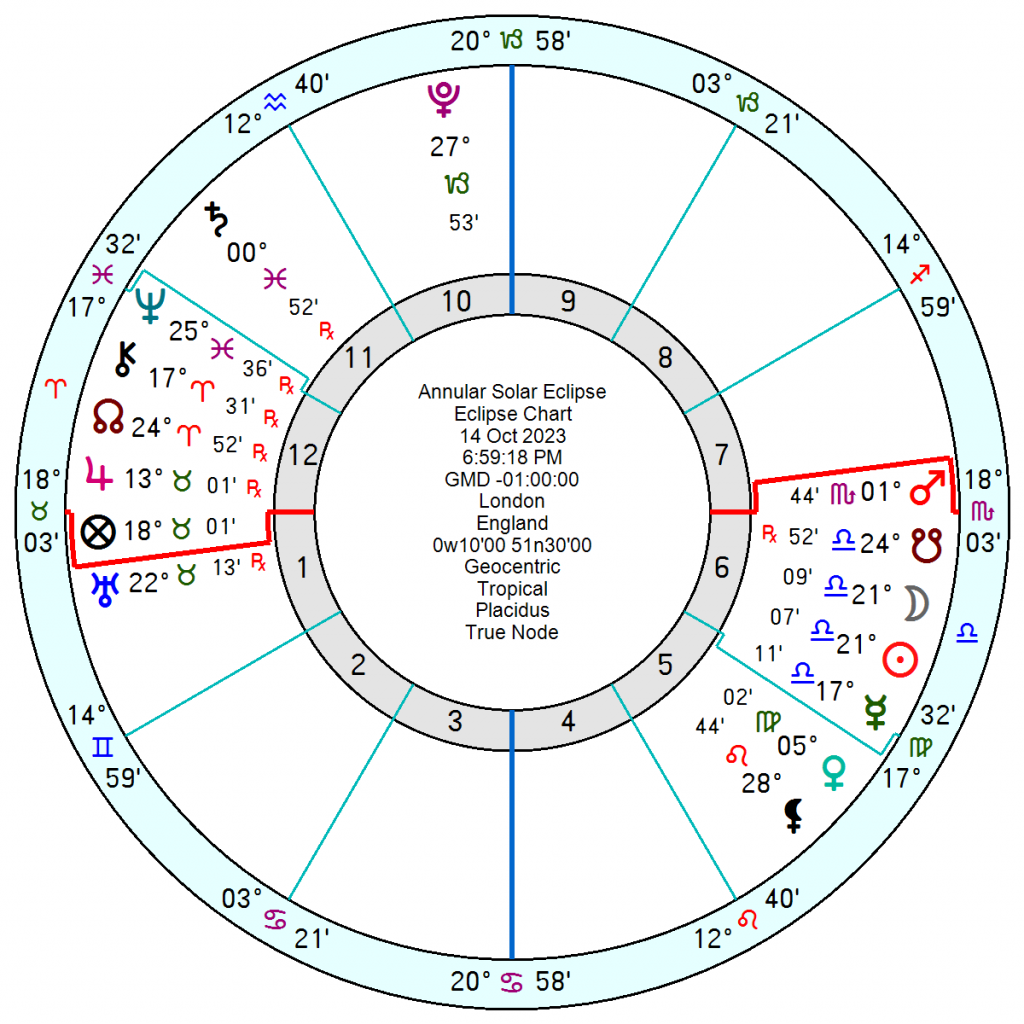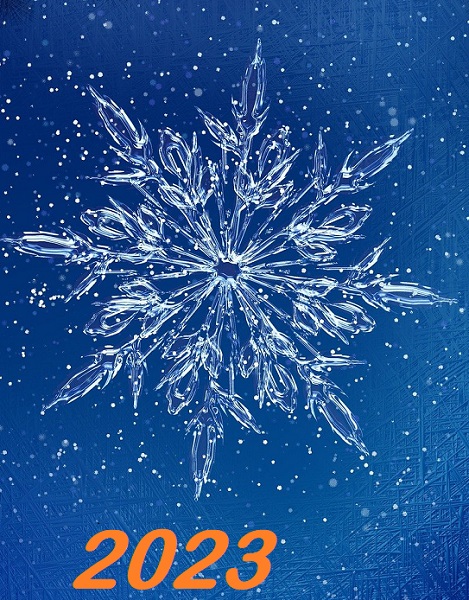 "Change is inevitable, growth is optional" is a thought to hang onto as 2023 throws open its doors. Jupiter changes sign every year, Saturn every two years and Pluto every fifteen to twenty years. This year three sign shifts will require adaptability, resilience and resourcefulness.
Jupiter will be in upbeat, fiery and enthusiastic Aries until May 17th which should help to lift flagging spirits. It then moves into indulgent, earthy Taurus into 2024 which will allow for a few treats.
Saturn moves through Pisces from March 8th until May 2025, which is not its favourite sign bringing a regretful mood, one prone to anxieties and fearfulness, and a reluctance to let go past mistakes and hurts. It does induce humility and an understanding of the less fortunate with an urge to be helpful in discreet ways. But needs periods of quiet to operate successfully.
What to be thankful for is that Saturn has moved away from the high-tension square to Uranus which has made the past two years exceedingly stressful and argumentative as well as disruptive.
Pluto is the game-changer as it moves into Aquarius on 24th March, staying initially until mid June; and returning in 2024 to stay till 2044. Pluto is the planet of transformation, which pulls down old structures and attitudes and provides an opportunity for a positive advance. It has been grinding through materialistic Capricorn since 2008. Financial systems and forms of government have been its principle focus and although one might have wished for more wholesale changes, there have been acute pressures in both areas and maybe more to come before it exits finally and for ever (well 250 years ahead) in January 2024. It now switches its laser beam onto a new arena. The start usually brings the most noticeable effects as the deconstruction begins.
Aquarius is an Air sign, a thinker and communicator, emotionally detached, friendly, better at group activities than one-to-one relationships, an explorer of ideas, scientific, inventive, can be dogmatic in defence of theories and beliefs. At best it can be enlightened and humanitarian, at worst a fanatic.
It may in a small way provide a helpful counter-balance to the mush of Neptune in Pisces in its swansong years up to 2026 which has in recent years pushed irrational beliefs to the fore.
The Solar Eclipses are moving backwards at 29 degrees Aries and Libra for the year. The 20 April 2023 Solar has the Aries New Moon conjunct Jupiter and square Pluto so will have a powerful effect, with confidence and power-struggles prominent. Bernadette Brady says it is in a Saros series that is not subtle and brings deep and hidden passions to the surface.
The 14 October 2023 Solar Eclipse at 21 degrees Libra is also square Pluto and in an even more forceful and fast-moving Saros Series – obstacles will clear suddenly or a crisis will blow up and escalate at speed.
The Lunar Eclipses will remain as for 2022 in Scorpio/Taurus. The 5 May 2023 Lunar Eclipse at 14 degrees Scorpio will be opposition to Uranus for sudden surprises. The 18 October 2023 Lunar Eclipse at 5 degrees Taurus sits beside an upbeat, but overly impulsive and opportunistic Jupiter opposition Mars.
There are no major outer planetary aspects as there were for the Saturn Pluto conjunction of 2019/20 and the Saturn square Uranus of the past two years, which will be a help in terms of jangle or pressure.
My final thought is that Neptune may have a few things up its sleeve before it exits Pisces in 2025 – often the ending is as significant in events as the beginning.
  Eclipses are generally thought to cast a shadow six months ahead until the next one so the start of 2023 will carry the mood for the October/November 2022 Eclipses – see previous posts October 25 2022 and 27 August 2022.
Previous Saturn in Pisces – 1994/95 – 1965/66 – 1935/36 -1906/07. These always coincided with other outer planet placings so not always easy to extrapolate what truly belonged to Saturn in Pisces.
Though there did seem to be concern for the poor. 1935 in the recovery from the Great Depression the USA Social Security Act was passed, and Alcoholics Anonymous was founded the same year. The 1964 Economic Opportunity Act of 1964 authorized the formation of local Community Action Agencies as part of the War on Poverty.
There were also advances with TB vaccines, strep treatment, electronics, first vacuum cleaner – though they have have been boosted by Uranus Neptune and Saturn Neptune around then.
There did seem to be larger natural disasters than usual; as well as atrocities – Stalin's Great Purge, Romanian Peasant Revolt (11,000 died), Rwanda genocide, Srebrenica massacre. King George V dies in 1936 and Churchill dies on the next Saturn in Pisces.
  There were USA east coast earthquakes in 1906 and 1994 but both of them also had Uranus Neptune – in opposition and conjunct respectively, so more to do with that.