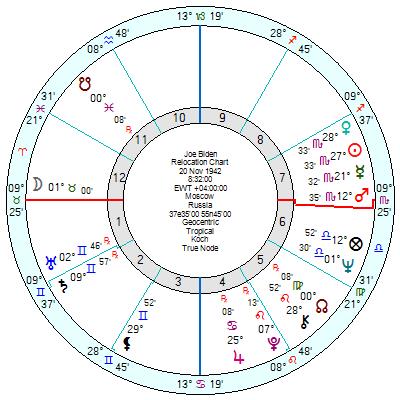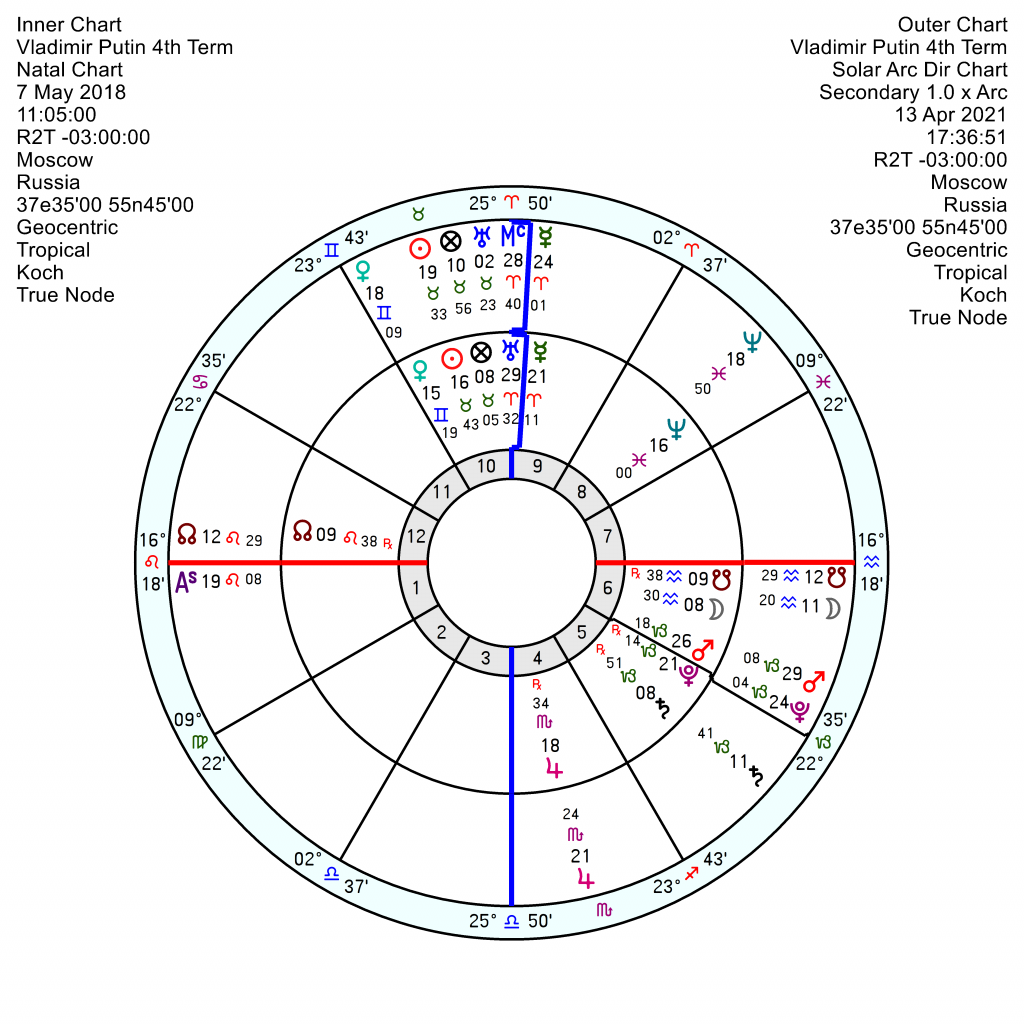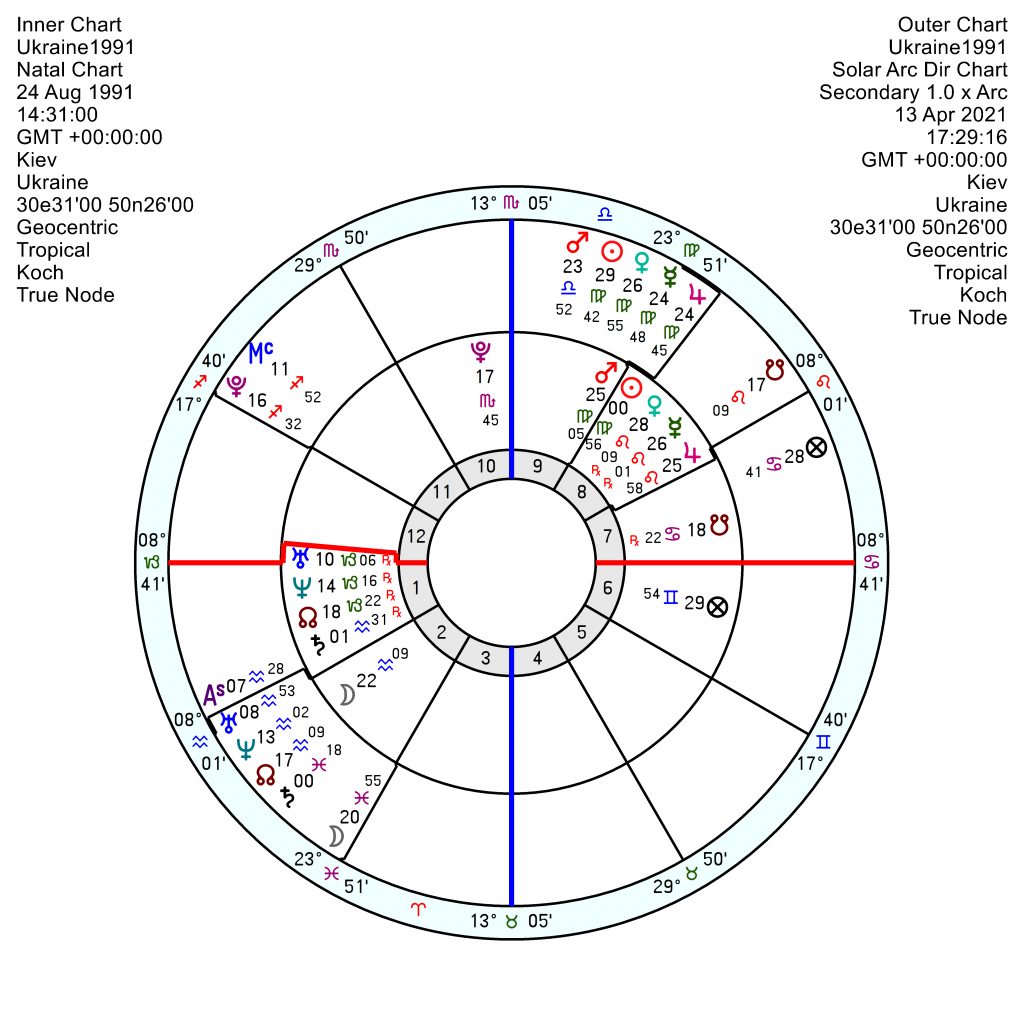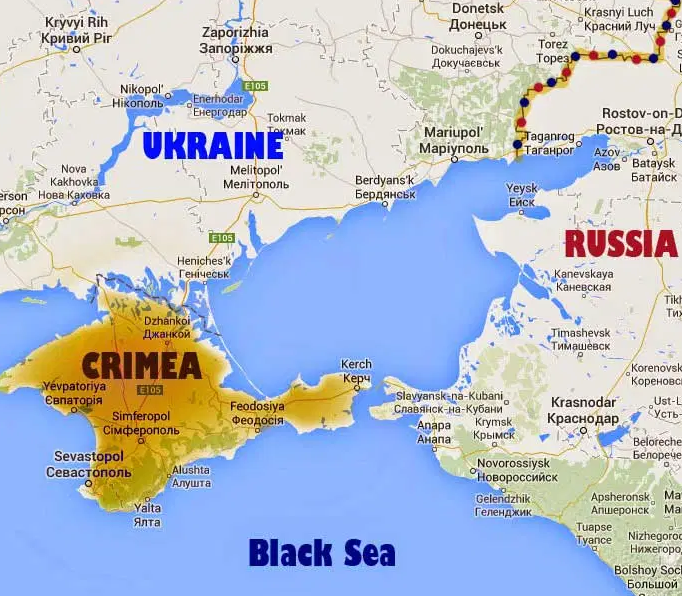 Russian troops massing on Ukraine's border, reportedly 83,000, the greatest show of force since Putin's annexation of the Crimea in 2014, has provoked NATO, the EU and the USA into issuing warnings indicating their support for Ukraine. Two US warships are due in the region this week. There have been hostilities recently between Russia-backed separatists and government troops in eastern Ukraine, breaking a months-long cease-fire. But it's also thought likely that Putin is testing how Joe Biden, who has already indicated his hostility to the Russian president, responds to military threats. It will be the first major foreign policy test of Biden's presidency.
 Biden has his Mars conjunct his Descendant on his astrocartography for Moscow and that relocation chart has tr Uranus opposition the Descendant exactly now as trouble flares, with tr Saturn exactly square Biden's Mars now as well.  Tr Uranus moves to oppose his Mars from late May onwards, on and off into 2022. Anthony Blinken, Secretary of State, 16 April 1962 2.56am New York, has his Mars conjunct the Midheaven located to Moscow (birth time being accurate). For both it's a high-aggression, argumentative, competitive region.
When the Crimea invasion occurred in late February 2014 the tr Uranus in Aries square tr Pluto in Capricorn was impacting directly on the Ukraine 24 August 1991 2.31pm Kiev chart with its natal Uranus Neptune and Ascendant in Capricorn. It also showed up clearly on the Ukraine 28 June 988 AD JC chart with its Sun Venus in Cancer opposition Saturn, Jupiter and Uranus in Capricorn.
There is nothing similar at present though both charts do indicate mounting concern this year, with worse next. The 1991 chart has tr Uranus opposition the Midheaven, moving into the 4th from this June onwards which could bring upheavals and disruptions at a domestic level, continuing on for years ahead. With more upsets, panics, failed plans, possible collapse of the old order of things and more in 2022/23 with tr Neptune opposition the Ukraine Mars, tr Uranus opposition the 10th house Pluto, tr Saturn opposition Jupiter and conjunct Moon.
Putin's 4th Term chart always did look violent, ruthless and crises-ridden with Mars Pluto in Capricorn square Uranus. Mars Pluto is a bullying, dictatorial, control-freaky energy though it can also lead into dead-end obstacles and result in acute frustrations so the do-or-die determined side of it doesn't always lead to success. He certainly looks desperate enough at the moment in terms of his administration's progress and stability with tr Pluto just picking up the conjunction to the Mars as Biden takes over and that stays for two years. Plus the Solar Arc Mars is moving over coming months to square the Uranus for explosive and reckless acts which can backfire. 2022 looks wobbly for him, 2023 even more so. Though as ever there's a lucky Jupiter around to cushion a few blows.
The relationship charts between Russia 1917 and 1991 and the EU, USA and NATO looks highly stressed this year and more so next and on so the tensions are not going to subside whether over the Ukraine or elsewhere.