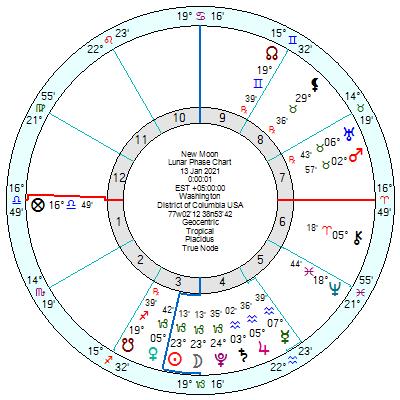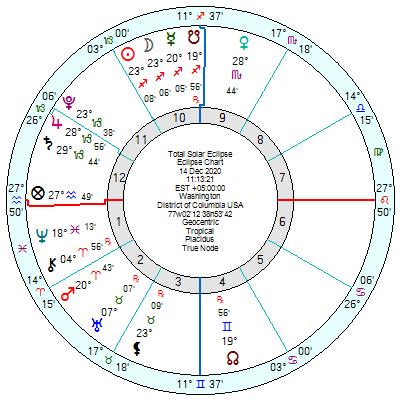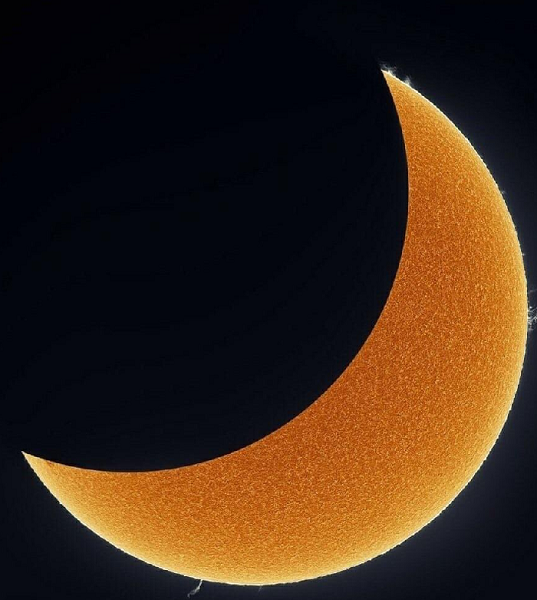 A passing pat on the back for the Eclipses which were spot on when it came to Trump and the USA. Especially since today is the next New Moon which can sometimes be a trigger for more of the same. Today's Capricorn New Moon falls exactly on Trump's Saturn in Cancer, leaning heavily on his emotional wounds – as the Republican Party finally comes to its senses and stops enabling him. Ditto business, banks and the Golfing Open decision-makers.
But it was the Total Solar Eclipse in Sagittarius on the December 14th which had an effect far and away more critical than even I expected. Falling on the day of the Electoral College vote, the Eclipsed New Moon was conjunct Trump's Moon and opposition his Sun. It was also opposition the USA Mars in Gemini, stoking up an inflammatory mood with arguments flaring – which may take a few months to defuse
Where Trump is concerned, an Eclipse conjunct his Moon was always guaranteed to test the foundations on which his life had been built with his public image coming under scrutiny. If he is not standing on solid ground and hanging on to old habit patterns it can all crumble to dust. An Eclipse opposition his Sun indicated a major turning point and crisis, which will force him to face that he is not always right. If he fights the need for change it will leave him kicking and screaming.
Trump's chart: Tr Pluto from November 20th till December 26th opposed his Mars/Node for trapped and enraging setbacks, with the discouraging uphill-slog of tr Pluto opposing his Saturn at the same time. Then 26 December to 27 January he has more tantrum-inducing aggravations from tr Pluto opposition his Sun/Mars midpoint; his poisonous-rhetoric and lying Mercury/Pluto; and his wounded Venus/Saturn midpoint. He'll be like a cornered cobra. His Solar Arc Saturn will also within weeks be on the degree of the conjunction to his 2nd house Neptune, a harbinger of the financial meltdown to come later in 2021.
  Into 2021 he's got swampy Neptune hard aspects to his Moon and Sun from late March onwards till late 2022. Followed in 2022/23 with two disastrous and trapped Solar Arcs his SA Pluto square his Saturn and Solar Arc Mars square his Pluto.
He's a busted flush.