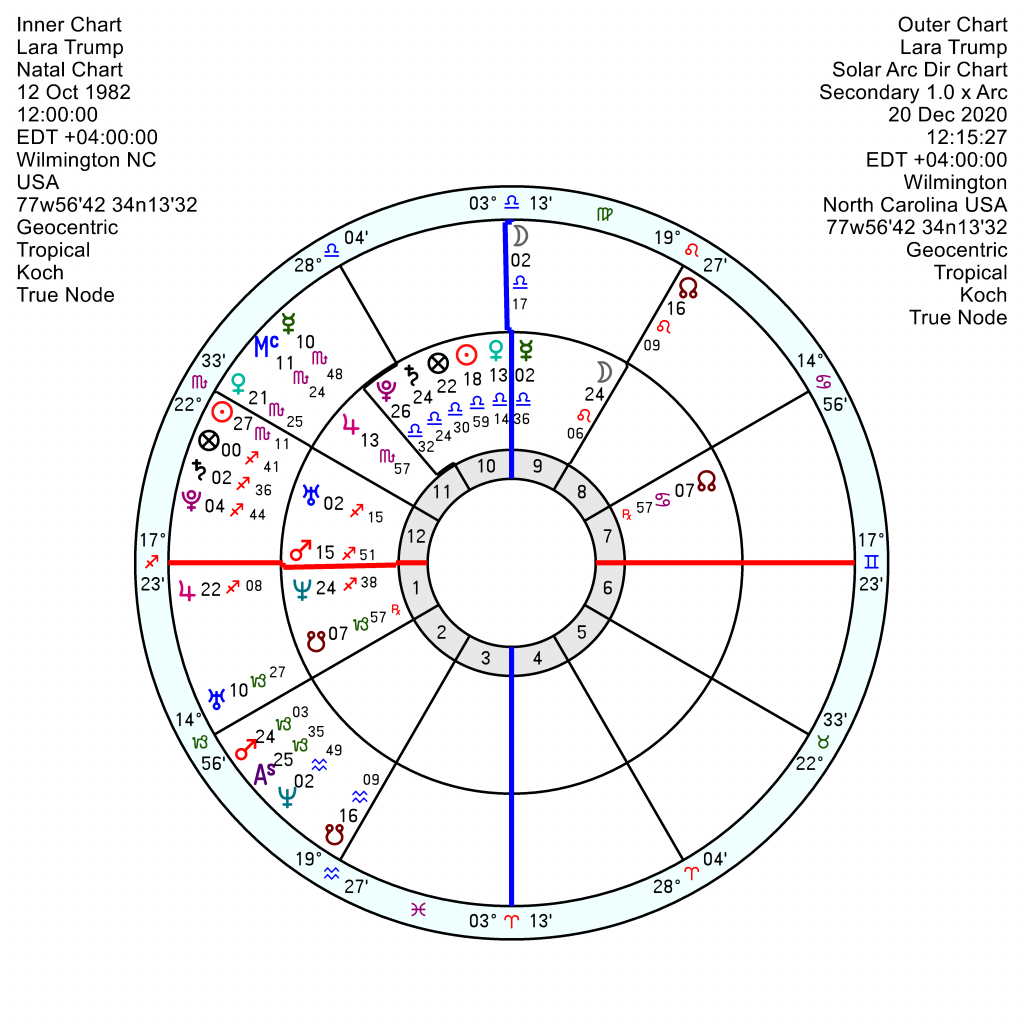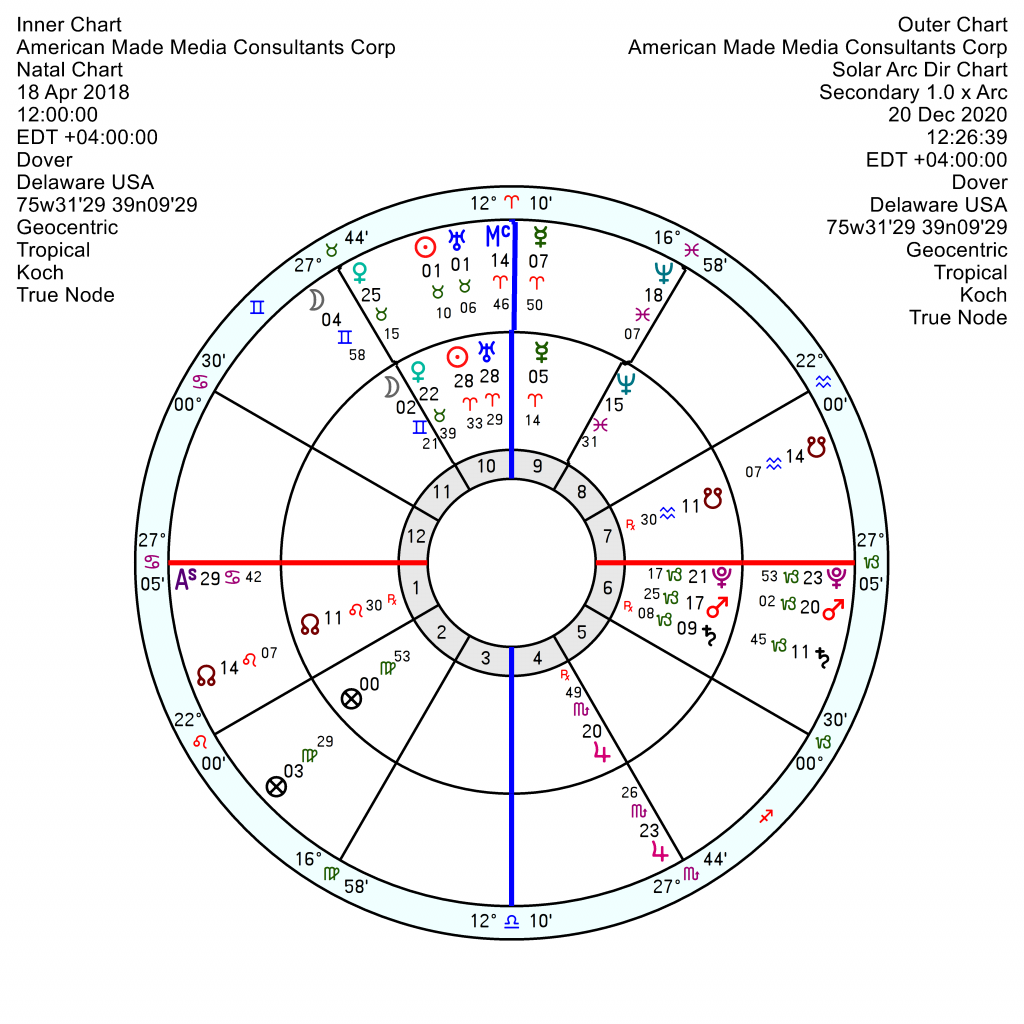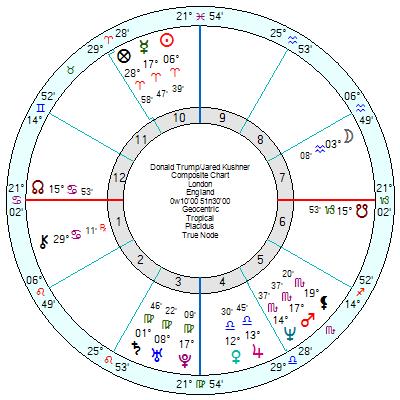 Details are just emerging about a shell company set up by Jared Kushner in 2018 to allow Trump and family to bypass federally required financial disclosures on how campaign funds were spent. Over $600 million from the $1.26bn coffers were funnelled through an opaque company with Lara Trump (Eric's wife) named president, and Mike Pence's nephew John Pence as vice president. The allegation is that this allowed the Trump inner circle and friends to be paid vast sums without it being under scrutiny.
One media outlet's story was headlined: "Jared Kushner Might Have Helped The Trump Family Launder Campaign Money." Vanity Fair said: "OOPS: Jared Kushner reportedly created a shell company to secretly pay Trump family members and spend half the campaign's cash."
 Although Lara Trump resigned before most of the cash was paid out she may still end up under federal investigation as complaints are being laid. Born 12 October 1982, she's a Sun Venus in Libra with Saturn Pluto also in Libra – a mix of cool charm and unyielding determination.  Her Solar Arc Mars is squaring her Saturn around now which will accompany a considerable setback with tr Pluto conjunct her Solar Arc Mars and square her Saturn from exactly now as the story breaks and on and off through 2021; followed by worse as her Solar Arc Mars squares her Pluto in 2022/23. Her life will shudder to a halt.
  The company set up on 18 April 2018 has the same timeline and though now not operational it will still be affected by the influences. It has a ruthlessly determined Mars Pluto in Capricorn, which comes exact by Solar Arc in late 2021/2022; and Pluto square Sun Uranus in Aries. Which latter will be turned upside down by tr Pluto square the Sun Uranus in 2022/23.
   Jared's relationship chart with Trump which has a fated Yod tying them together irrevocably for good or for ill, is in for a fair battering from this coming July onwards, with a few disappointments before then. But mid 2021 onwards for two years will be nerve-stretched and deeply insecure as tr Uranus opposes the composite Neptune through the second half of 2021, followed in 2022 with tr Uranus square tr Saturn hitting on the composite Neptune Mars on one foot of the Yod; and more serious setbacks and frustrations also in 2022/23.