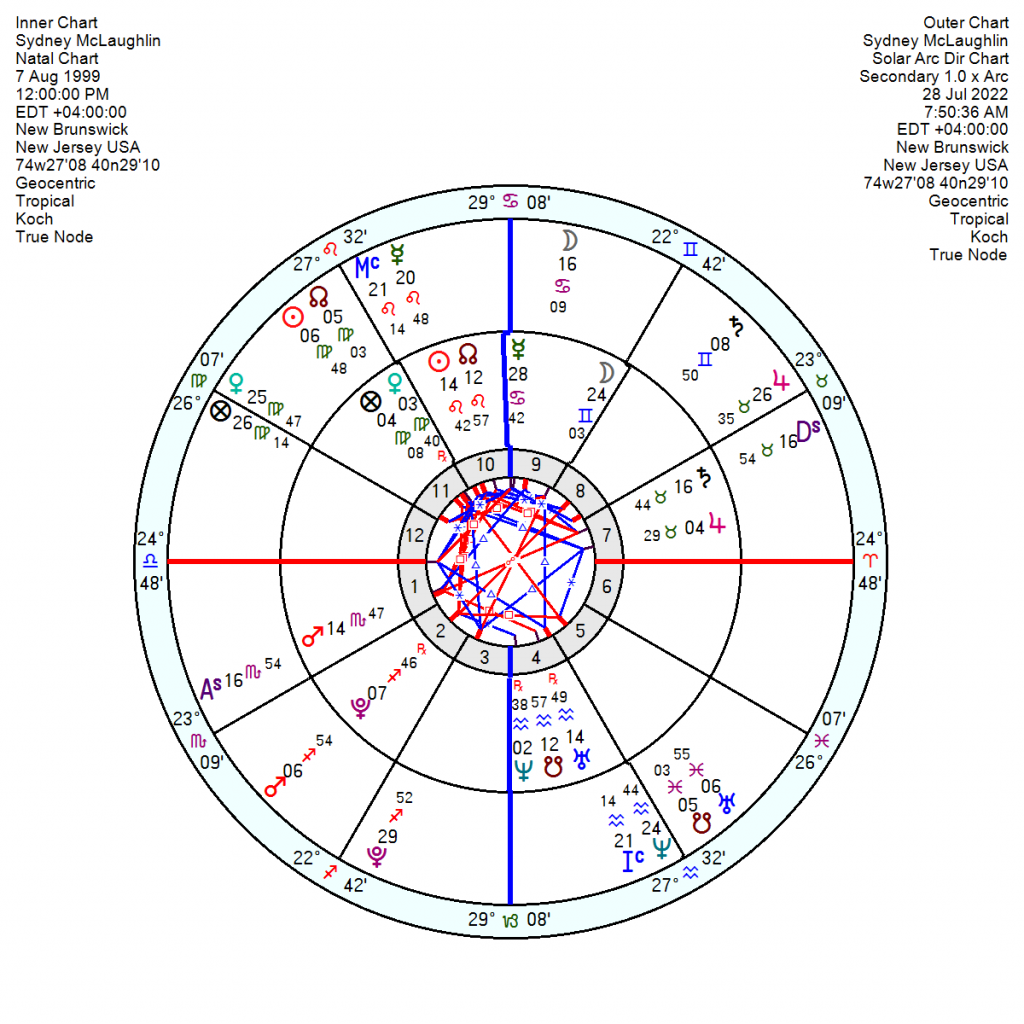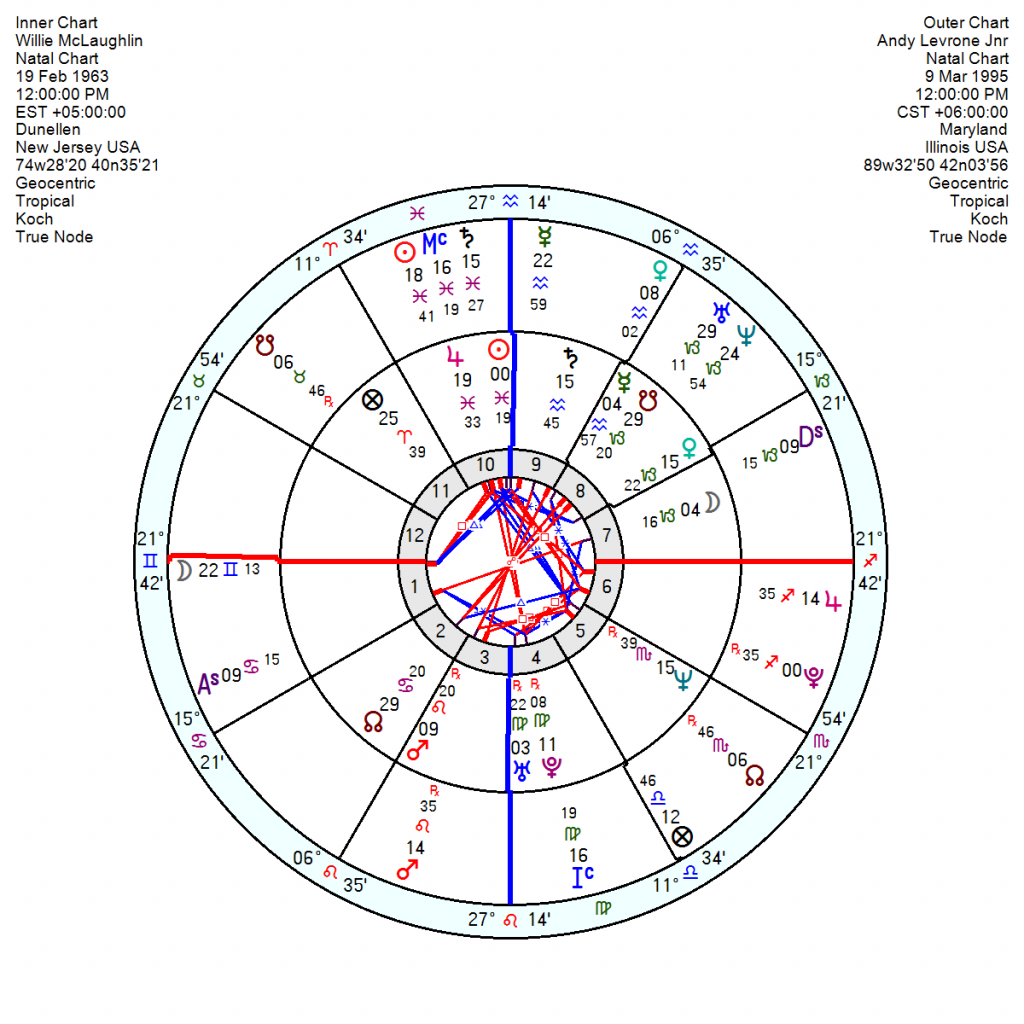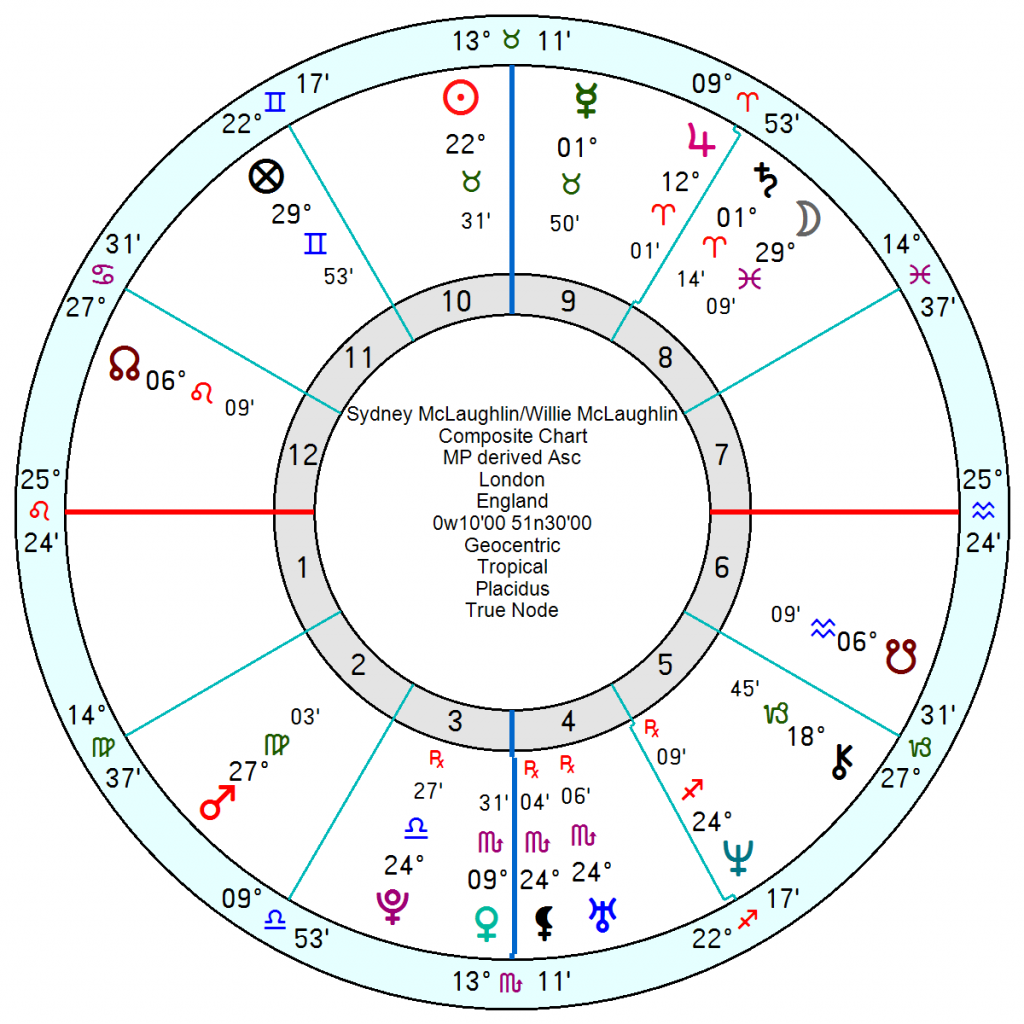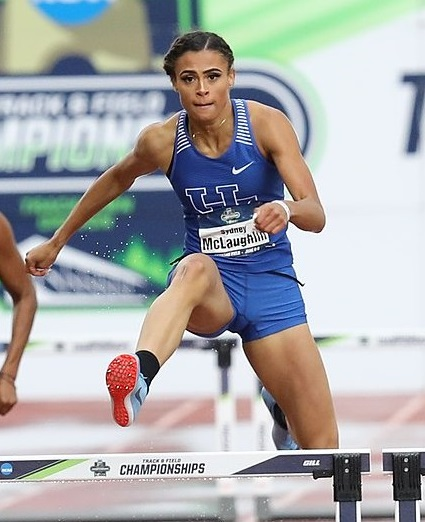 Athletics wunderkind Sydney McLaughlin blew away superlatives when she broke her own world record in the 400-meter hurdles at the World Athletics Championships in Oregon. What is fascinating and not a little sad is that she was born within days of the exceptionally high-stress 1999 Leo Solar Eclipse. Winning was expected of her from an early age, coming from a notable athletics family, and she didn't disappoint. Though there is a suspicion that her robotic manner hides a good deal of internal strain and robs her of satisfaction for her achievements.
She was born four days before the eclipse on 7 August 1999 in New Brunswick, New Jersey, no time sadly. This makes her a Sun Leo conjunct the North Node exactly opposition Uranus which is exactly square Mars in determined Scorpio opposition Saturn in Taurus. That makes a tight Fixed Grand Cross which tends to create inner frustrations of considerable magnitude. It goes along with extreme levels of endurance and dogged persistence, especially with an over-disciplined Mars opposition Saturn.
Her restless Gemini Moon may give her a yearning to be free of the constraints of an implacable training schedule. Her Venus in Virgo is in an indulgent and sociable trine to Jupiter in Taurus and a passionate square to Pluto. Her Jupiter is also on the point of a T Square to Neptune opposition Mercury which will contribute to her strong religious faith but will also tug her in the direction of seeking pleasure.
Her father Willie McLaughlin, 19 February 1963, was a notable athlete in his day and an early driving force in her life. He has a not dissimilar chart with Mars in Leo opposition Saturn square Neptune; as well as a pushily confident Pluto opposition Jupiter. Their relationship chart has a 'fated' Yod of Pluto sextile Neptune inconjunct the composite Sun so grandiose ambition is what fuels their bond though they have divergent aims. Being hothoused in the same space will give rise to aggravation. The composite Mars trine the Sun and opposition Saturn square Neptune suggests a mega-complicated turmoil of conflicting pressures – as is often the case with a demanding parent who pressures a child to excel and then gets envious when they do.
Her Sun square Saturn will give her a sense, which she has expressed openly, of nothing ever being good enough.
  Her relationship with her father will be disrupted through 2023/24 with tr Uranus conjunct the Sun and opposition Uranus and tr Neptune opposition the composite Mars.  This coincides with difficulties on her own chart in 2023 when her Fixed Grand Cross has moved by Solar Arc to hard aspect her Pluto which suggests a life-changing crisis of one sort or another.
She recently married a former NFL player Andre Levrone Jr, 9 March 1995, who has some dissimilarities with her father. He is also a Sun Pisces, with both having Mars in Leo in a sparky connection to her Leo Sun. Andy is more down beat than her Sun Jupiter father having a Sun Saturn conjunction in Pisces. He does share a Gemini Moon with Sydney which may help.
Their relationship chart has a controlling composite Sun square Pluto and a publicity-attracting though not mutually supportive Mars Neptune hard aspect.
There's a price to pay for rare talent which can be exceptionally high.
Pic: jenaragon94