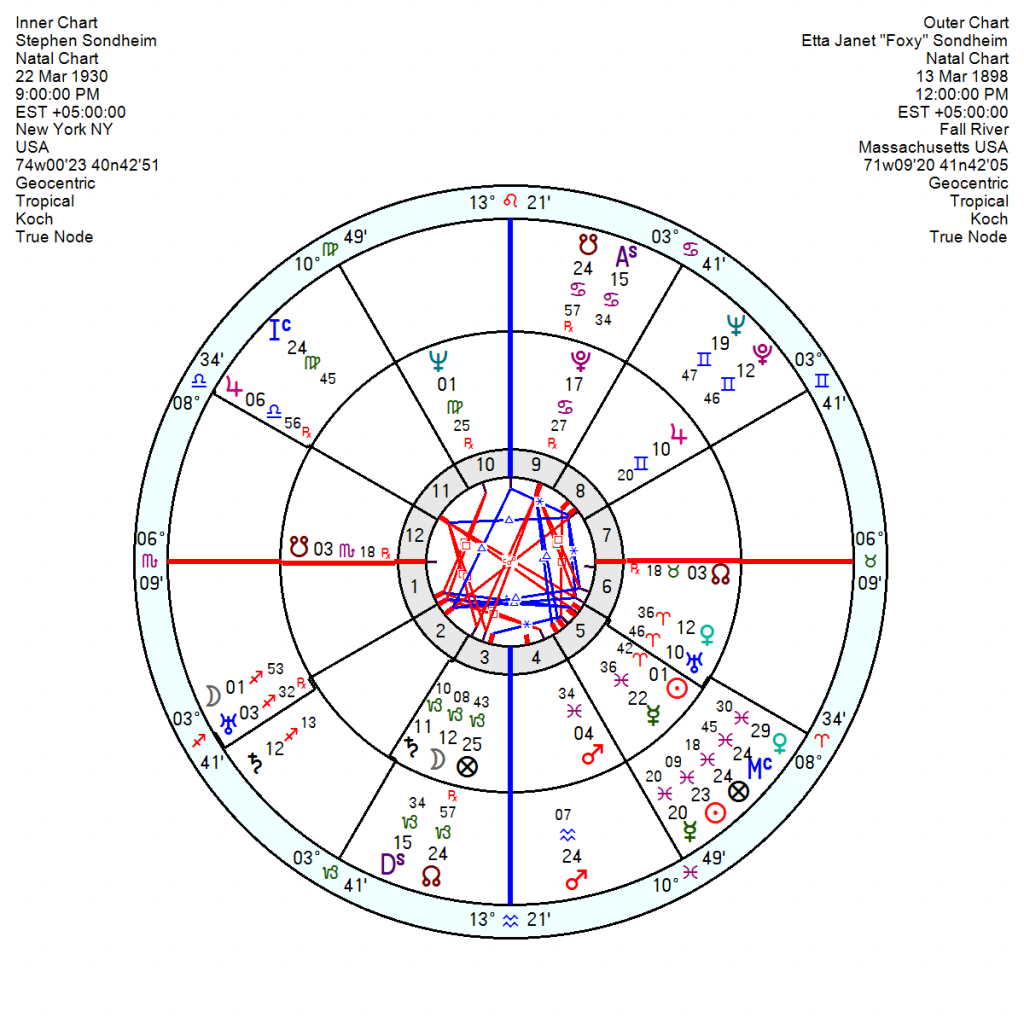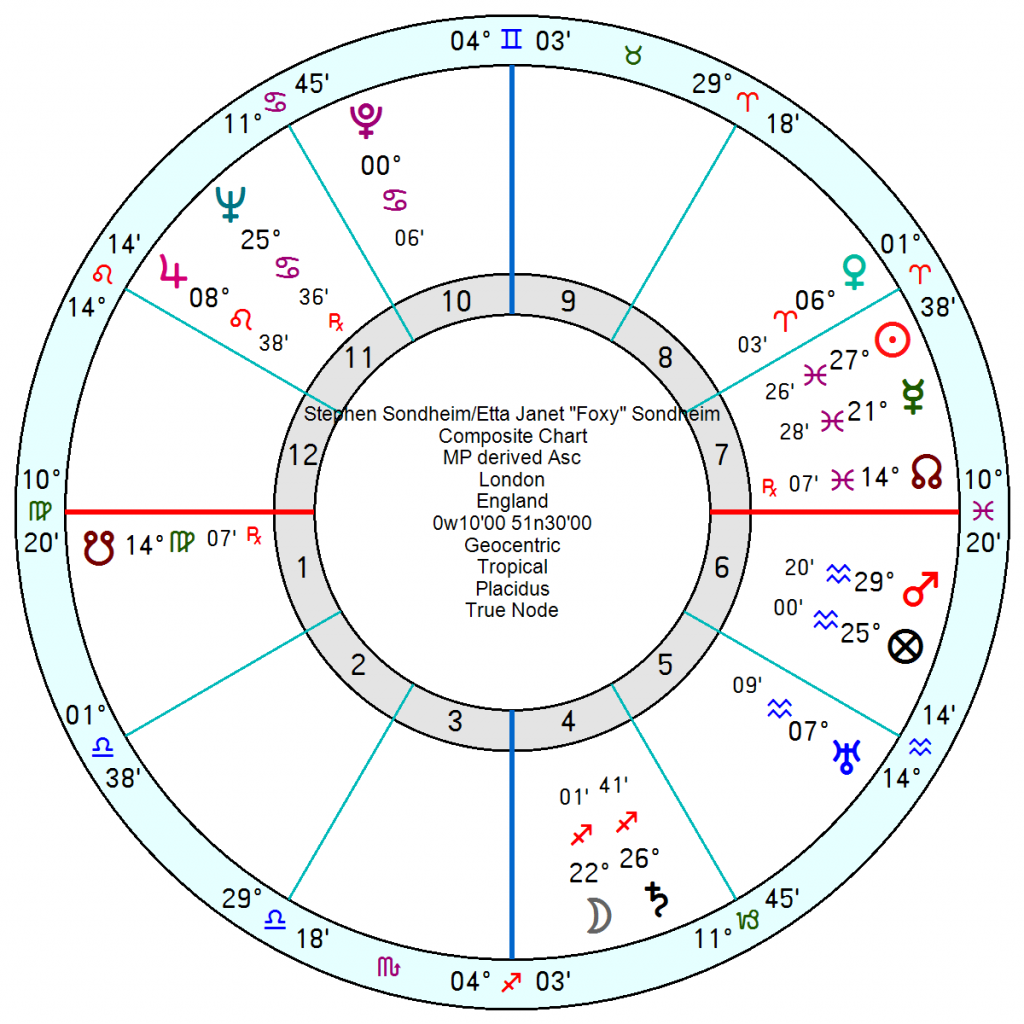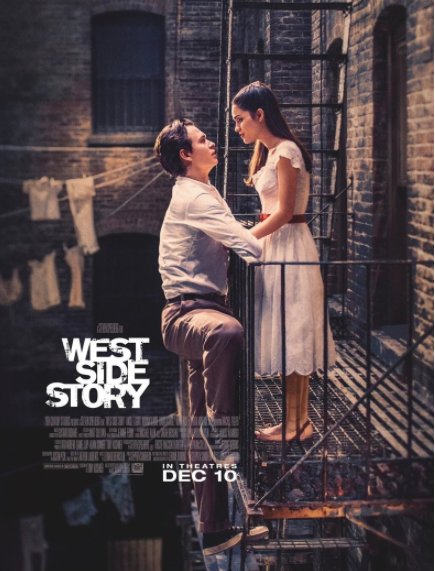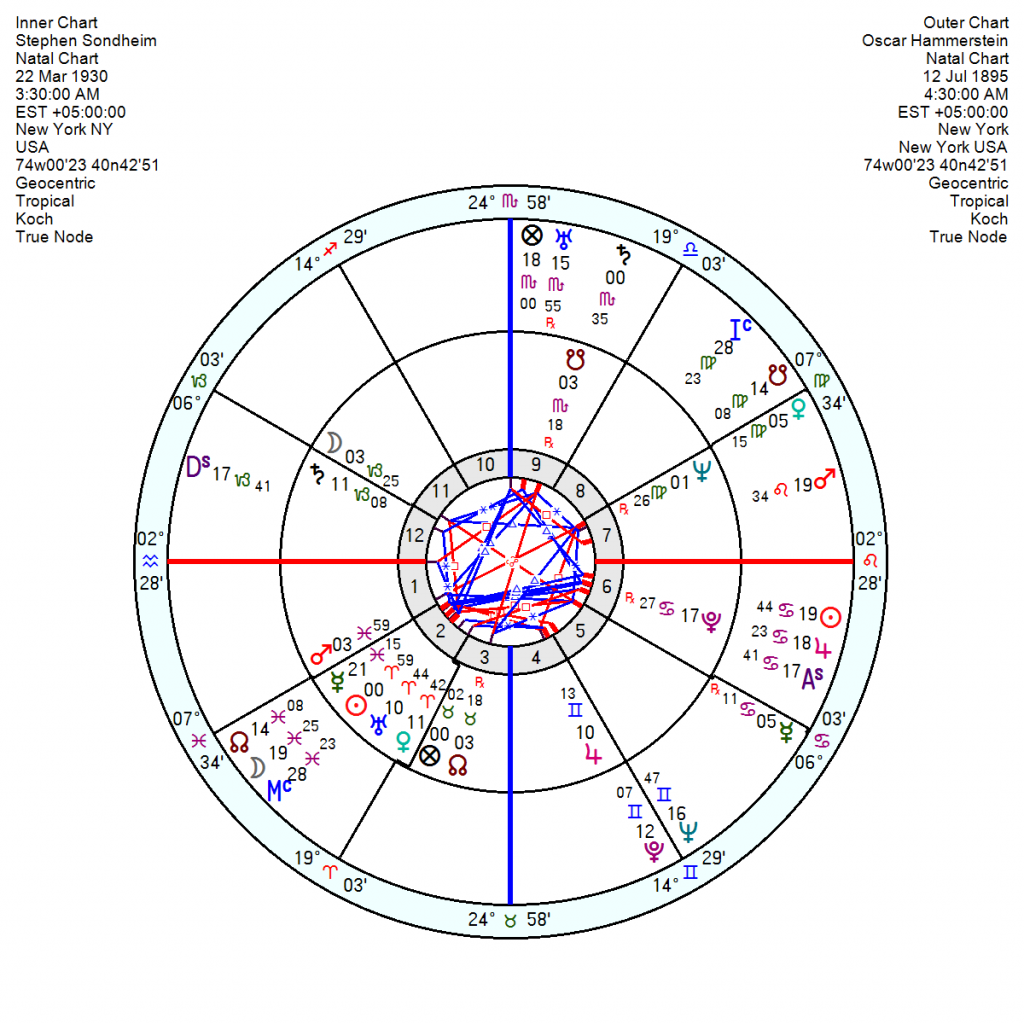 Stephen Sondheim, the composer and lyricist, who elevated stage musicals to a new level has died aged 91. Over a celebrated 60 year career he co-created Broadway theatre classics such as West Side Story, Gypsy, Sweeney Todd and Into the Woods, all of which also became hit movies.
He was born 22 March 1930 9pm New York, and grew up an isolated neglected child with his parents divorcing when he was 10. He was left with a psychologically abusive mother he detested; and was estranged from her for many years until her death.
His saving grace was a close childhood friendship with James Hammerstein, son of lyricist and playwright Oscar Hammerstein II, who became his surrogate father. The legacy of his emotionally stunted childhood was a reclusive, solitary adult life. He came out as gay when he was 40 and went on to have a few long lasting relationships.
He was one of the resourceful, highly innovative and tough-minded Great Depression Saturn Pluto generation with his Capricorn Moon conjunct his Saturn opposition Pluto and squaring Venus Uranus in Aries – restless, prolific, creative, with a cold, controlling mother. She evidently blamed him for the breakdown of her marriage – Moon Saturn suggests a mother who landed a guilt trip on, and Saturn Pluto is a chained-together relationship seething with resentment on both sides.
He also had musical Neptune in the 10th opposition Mars in the 4th square a lucky Jupiter in the 8th. So along with his depression went a sense of a life more fortunate than most.
His creative 5th and 7th Harmonics are strong are as his global-renown 22nd H.
His mother, Etta "Foxy" Sondheim, 13 March 1898, had her Pisces Sun, Mercury, Venus all in his 5th house so in some odd way she would be a motivating force in his life despite her cruelty – and his 10th house Neptune does point to a creative Neptunian mother. But her unstable Uranus Saturn in Sagittarius opposition Pluto (Neptune) in Gemini crashed into his 4th house Mars (argumentative childhood home life) and his 8th house Jupiter, in a discouraging way.
Their relationship chart echoes his own with a composite Saturn (Moon) opposition Pluto square composite Sun; with the composite Mars sextile Saturn and trine Pluto.
  So often talent comes along with emotional deprivation.
The astrological crossovers with Oscar Hammerstein who nurtured his creative abilities and saved him from his emotionally damaging childhood are fascinating.
  Hammerstein, 12 July 1895 4.30am New York had his Pluto conjunct Sondheim's Jupiter and his Sun Jupiter in Cancer conjunct Sondheim's stressed Pluto. Together they created a success.  Hammerstein's Midheaven was also conjunct Sondheim's Sun.
Fate stepped in to give him the lifeline and jet-propelled boost he needed.