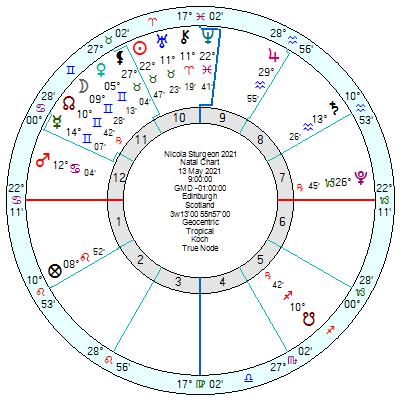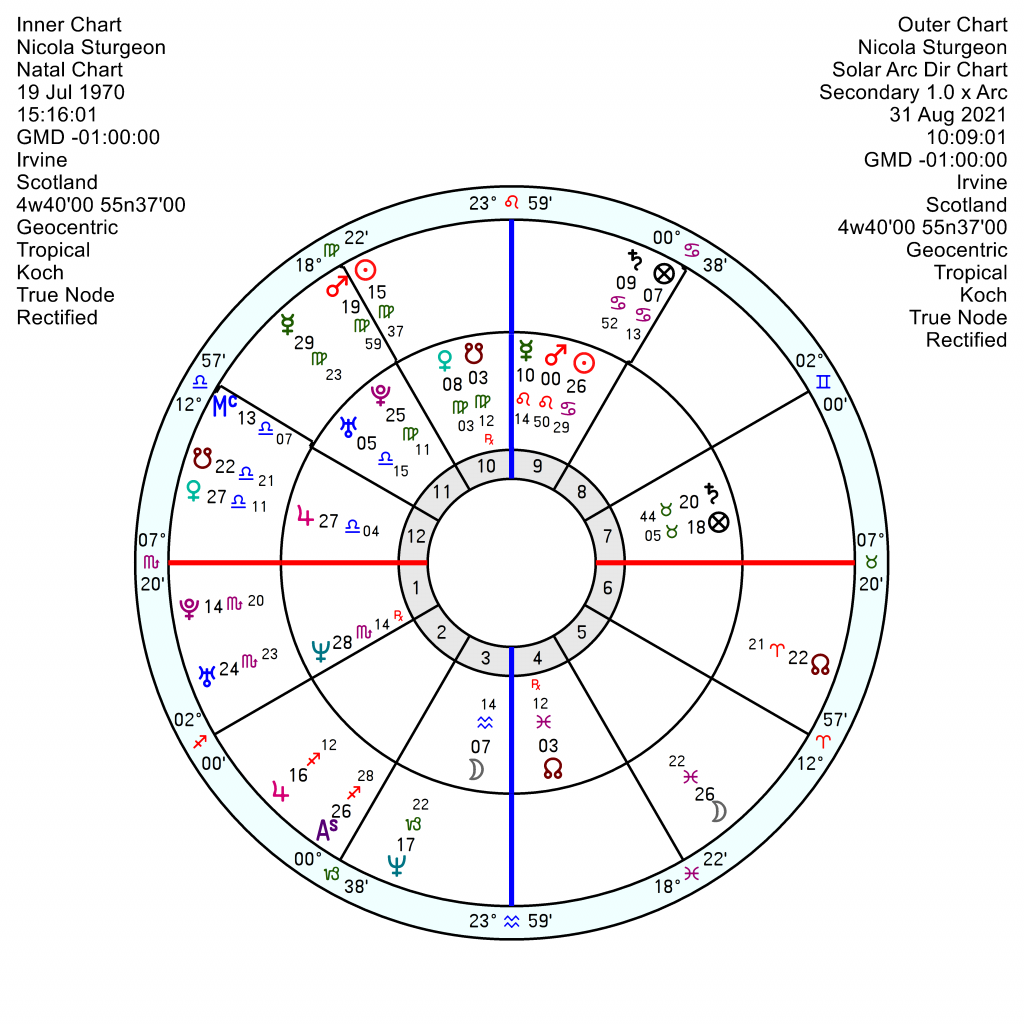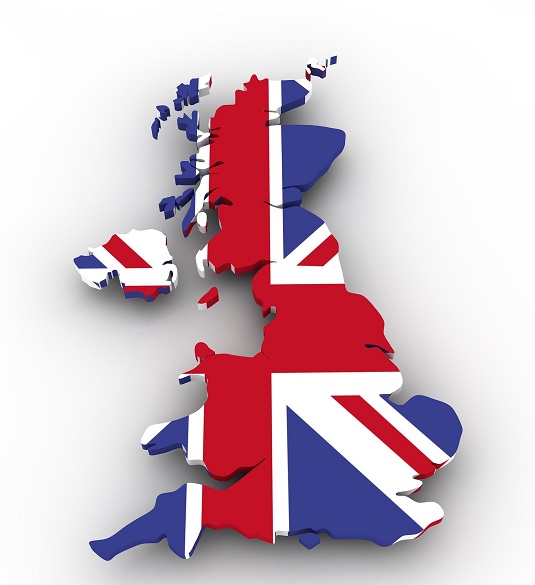 In Scotland, the SNP are preparing to shake hands with the Greens in a power-sharing deal that will give Nicola Sturgeon a majority after the last election fell short. The seven Green MSPs agreed to most of the government's policy agenda, including seeking another vote on independence before the end of 2023, and were handed two junior minister roles. It is still to be signed off by the Green party but Sturgeon is robustly claiming it would now be "impossible" for Boris Johnson to ignore her demands for another referendum.
En passant, since it's hardly important, the relationship between Sturgeon and both Patrick Harvie and Lorna Slater, co-Green leaders, will deteriorate fast through 2022/2023 with frustrations and aggravation.
Nicola Sturgeon's Term chart, 13 May 2021 9am, has a directionless, lacklustre Neptune on the Midheaven which isn't helpful plus a controlling Sun trine a 7th house Pluto which will attract hostility and intense arguments. Plus a financially deprived Saturn in the 8th square Uranus – so economic problems will loom large.
Her personal chart, 10 July 1970 3.15 pm Irvine, Scotland, has been labouring through transiting Neptune's uncertainty and misjudgements as well as Uranus jolts and arguments; and heavy pressure from tr Pluto opposition her Cancer Sun through 2021. Those continue throughout 2022 though will be joined by tr Pluto square her Jupiter from early 2022 to late 2023 which will give her renewed confidence for a major push. But she will run into a plethora of traps, brick-walls and insurmountable obstacles from March 2022 onwards as tr Pluto opposes her Sun/Mars midpoint for two years plus Neptunian catastrophes from May 2022 onwards. Worse in 2023/24 when tr Pluto squares her Mars – which sounds as if nothing is going her way in the foreseeable future.
From this November the Lunar Eclipses will start to impact her Neptune in Scorpio opposition Saturn in Taurus and that unnerving effect will roll on throughout next year.
Into 2023 tr Uranus will square her Midheaven for a change of career direction throwing up problems either with or because of her husband Peter Murrell, CEO of the SNP. He's also looking logjammed come 2023 to 2025.