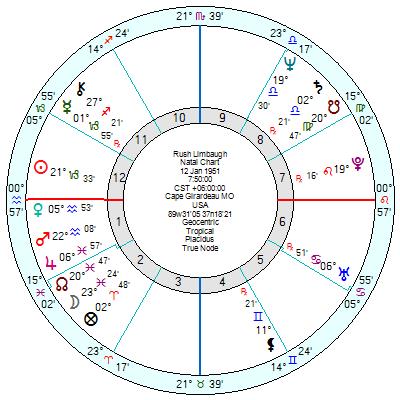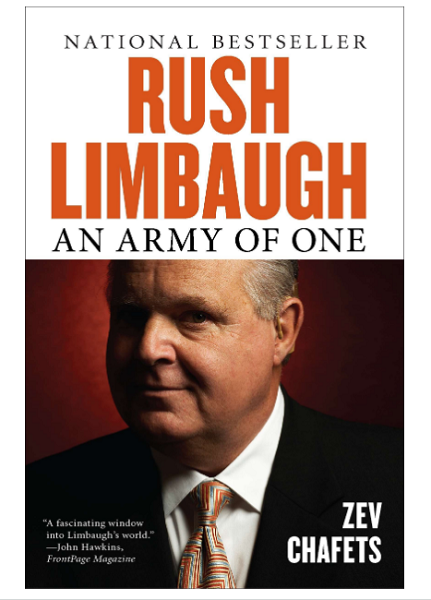 Rush Limbaugh, the political radio 'shock jock' who traded on 'fake news' and conspiracy theories and emerged from Reagan's time to become a nemesis for Clinton and Obama, has died of lung cancer. He set the tone for the internet age calling women's rights activists "feminazis", referring to HIV/Aids as "Rock Hudson's disease" and claiming "environmentalist wackos" were "a bunch of scientists organised around a political position"; argued the existence of gorillas disproved evolution, characterised both the Deepwater Horizon oil spill in the Gulf of Mexico (2010) and the mosque shootings in Christchurch, New Zealand (2019) as "false flag" operations organised by leftists.
  He was born 12 January 1951 7.50am Cape Girardeau, MO, into a family of conservative judges, did poorly at school, quit University after a year and was then fired from a succession of radio jobs. In 1987 under Reagan, legislation changed which allowed him an opening and by 1992 he had a syndicated TV programme produced by Roger Ailes.
His deeply personal anti-Clinton campaigning was so effective that when Gingrich and the Republicans re-took the House, they made him an honorary member of the Republican caucus. The same happened in 2010 when the Republicans rallied in the midterms and he reaped much of the credit with his claims that Obama was foreign-born and had allowed ebola into the US in revenge for African slavery.
He received the presidential medal of freedom from Trump.
His personal life was a series of short-lived marriages and divorces, with tales of prescription drug addiction.
He had a 12th house Capricorn Sun square Neptune and on one leg of a Yod in sextile to a Pisces Moon inconjunct Pluto in his 7th house of close relationships and interaction with people in general. His Pluto was further emphasised/afflicted by being in a rage-filled opposition to Mars in contrary, stubborn Aquarius.
His Mercury in Capricorn opposed Uranus and squared an 8th house Saturn in Libra.
Shock jocks and conspiracy theories usually have volcanically angry and hate-fuelled Mars. Mercury in hard aspect to Uranus is also prevalent.
It's hardly surprising his personal life was such a train-wreck with his controlling, contemptuous Pluto in his 7th opposition Mars – with his Mars exactly conjunct his Sun/Moon midpoint.