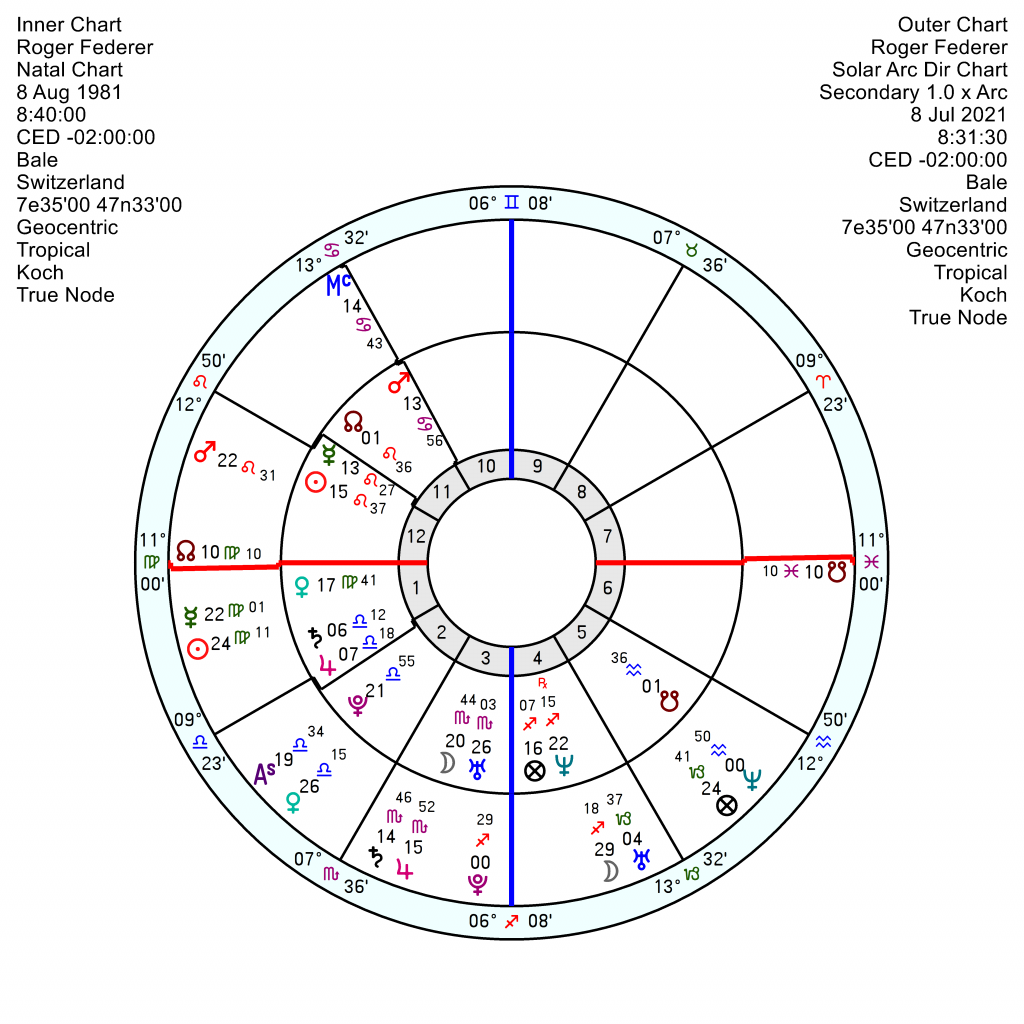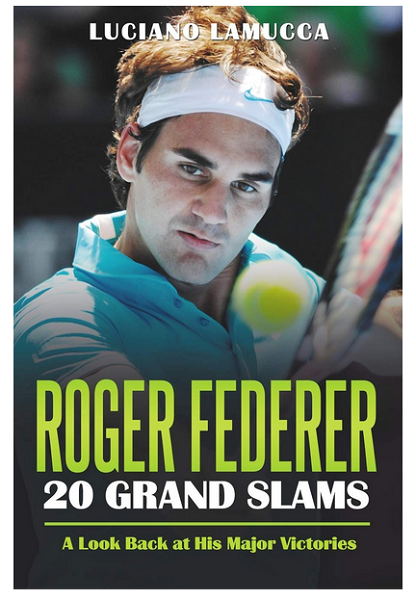 Roger Federer says he does not know if he will play at Wimbledon again after losing in the quarter-finals with a final set 6-0 loss. Now nearly 40, he's had a sterling tennis career winning his first grand Slam at 21 and over his career 20 in all, a record shared with Rafael Nadal. He dominated the 2000s with Rafael Nadal and Novak Djokovic, (both 5/6 years younger) – the 'big three' – but was less successful in the 2010s until his knee surgery in 2016 after which he won three more Grand Slam singles titles over the next two years. He is routinely one of the highest-paid athletes in any sport with $100 million in endorsement income in 2020.
  Born 8 August 1981 8.40 am Bale, Switzerland, he has a 12th house Leo Sun Mercury trine Neptune and sextile Pluto in his 6th so he'll be super-powered by an ambitious streak. He was born four days after Meghan Markle and has her volatile Mars in Cancer square Jupiter Saturn in Libra. He lacked emotional self-control as a junior but calmed down as he matured. He has Uranus Moon in Scorpio in his 3rd so would have a defiant streak though he is very controlled with a Scorpio Moon and an emphasised Pluto.
His Gemini Midheaven is catching the upcoming December Solar Eclipse in Sagittarius which will pose crucial questions for his career direction; and the late November Taurus Lunar Eclipse will oppose his Uranus so there will be a few disruptions and upsets.
Exactly now till early October he looks slightly paralysed with sticky midpoint transits; and there are hints of a turnaround in his life with tr Pluto sextile his Uranus this year and next. He won't disappear even if he does retire though any transition will be difficult, making him irritable and frustrated in 2022 to 2024.
The only other point of note is his Solar Arc Neptune moving to conjunct his South Node later next year which could be a hint of retiring from his leadership positions of the past.