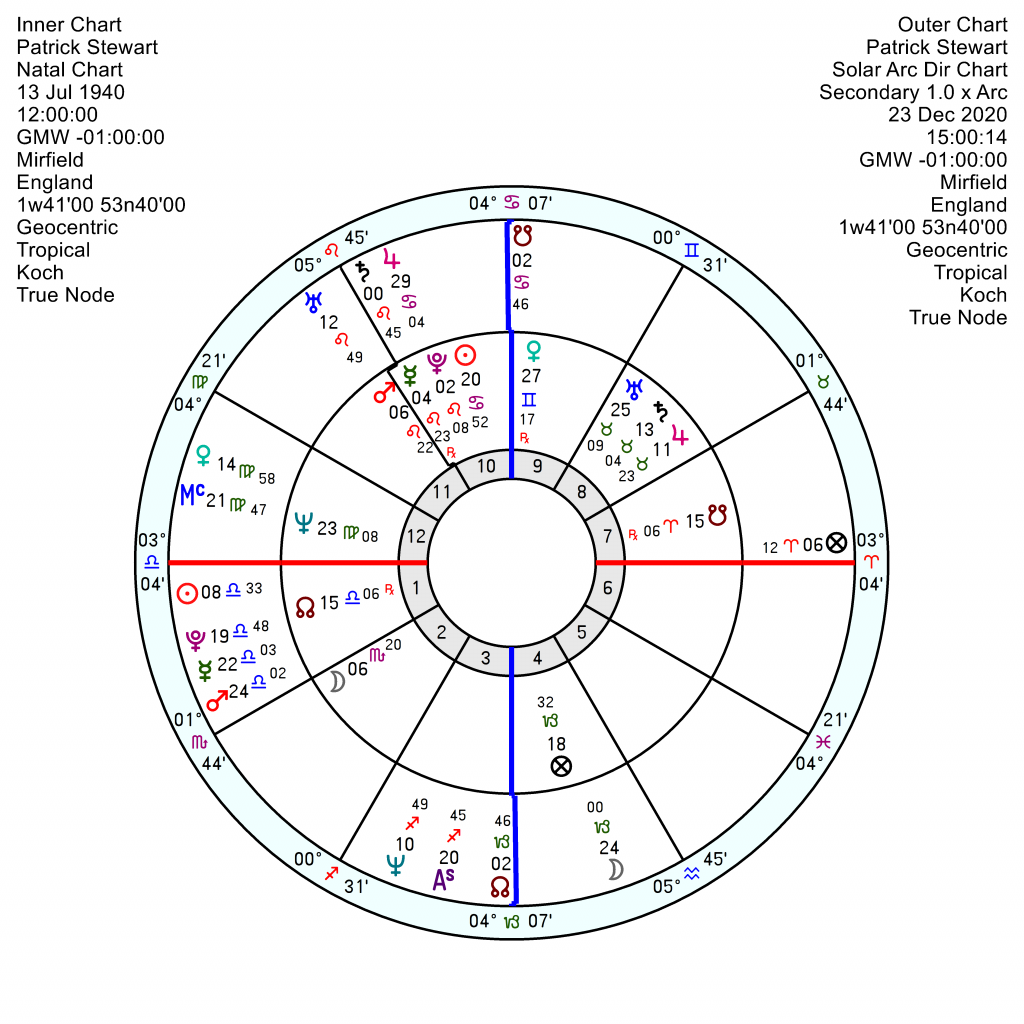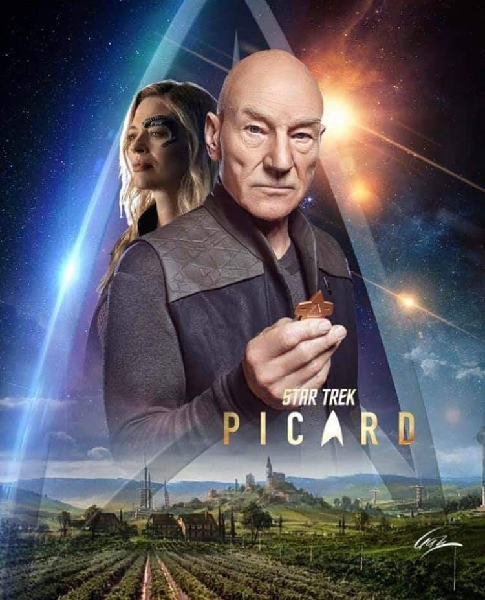 Patrick Stewart, a respected classical thespian and an intergalactic hero has had an extraordinary six decade career on stage and screen from unlikely beginnings. He honed his talents in the Royal Shakespeare Company only coming to an unexpected and reluctant superstar role in his late forties as Captain Luc Picard in Star Trek which has been reprised this year with another scheduled for shooting once the pandemic lifts.
He's been filling in his spare time recently recording one of Shakespeare's 154 sonnets every day and posting them on Twitter and Instagram.
He was born 13 July 1940 in Mirfield, England, no birth time sadly, in a home with no indoor bathroom. He was happily spoiled by his mother for five years until his father, a Regimental Sergeant Major with a sterling record, returned from the war, suffering from combat fatigue — post-traumatic stress disorder. He was violent towards Patrick's mother and she refused to leave. In recent years Patrick has supported campaigns against domestic abuse and violence against women.
At school, he joined the drama club which he said was a revelation. "The first moment that I walked onto the school stage I felt safe — it was the safest place I'd ever been. For one thing I wasn't Patrick Stewart, because I didn't like Patrick Stewart very much." He left school at 15 to become a trainee journalist, but an English teacher encouraged him to apply to the Bristol Old Vic theatre school and he was given a full local authority grant to fund him through it.
He was born at a challenging and dangerous time during World War Two when there was a Jupiter Saturn conjunction in Taurus square Mars, Mercury, Pluto in Leo – all of which may well tie into his Scorpio Moon, well some of it will undoubtedly tie in. Incredibly fixed and enduring, determined, adventurous and brave. He's also got the inspired, creative Uranus in Taurus trine Neptune in Virgo of the time, which in his case, sextiles onto his Cancer Sun, so is an integral part of his personality.
With Saturn leading his Jupiter conjunction he'll always experience the setbacks and difficulties first, then the rewards and luck second. He's got a high coming in three years time when his Solar Arc Jupiter is conjunct his Pluto, but will still have to face the Solar Arc Saturn conjunct his Pluto which is stuck in about eighteen months time.
A lovely man and super-talented, though with a distressingly difficult chart.