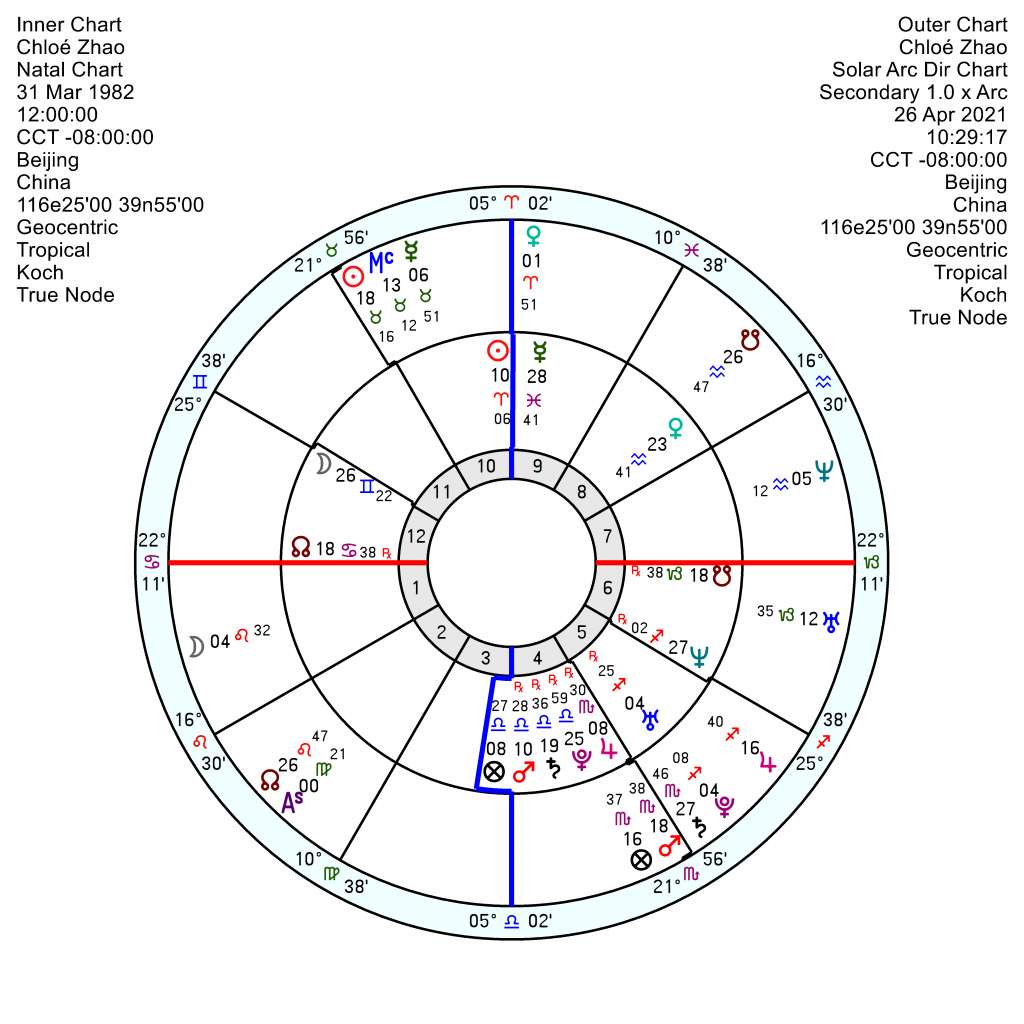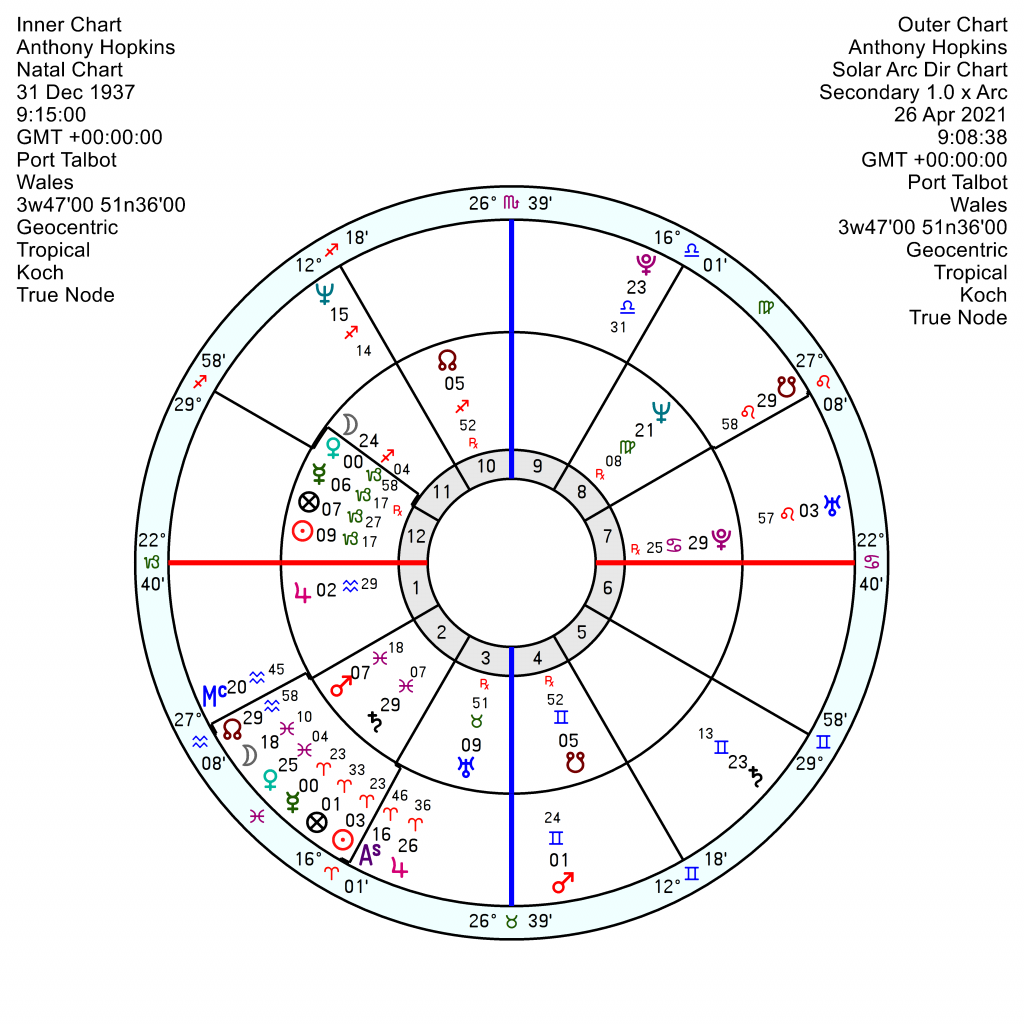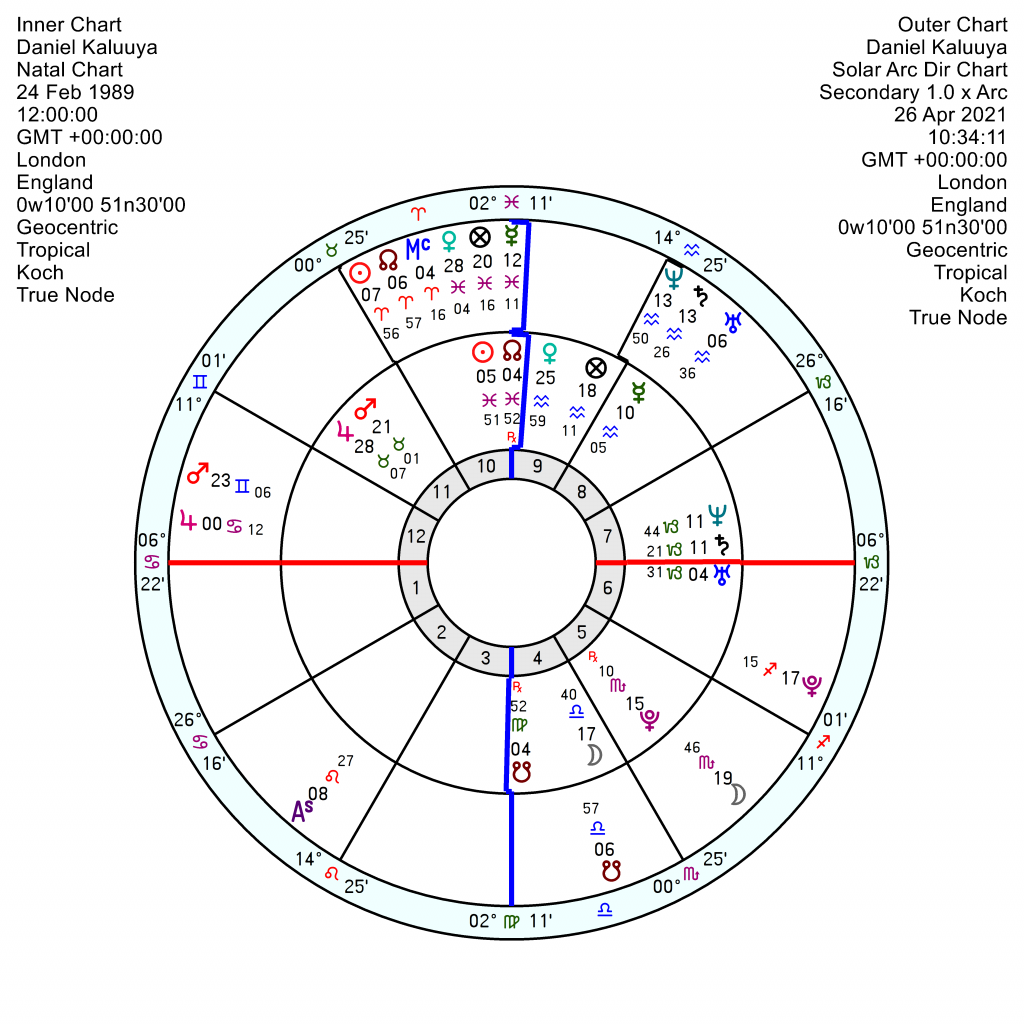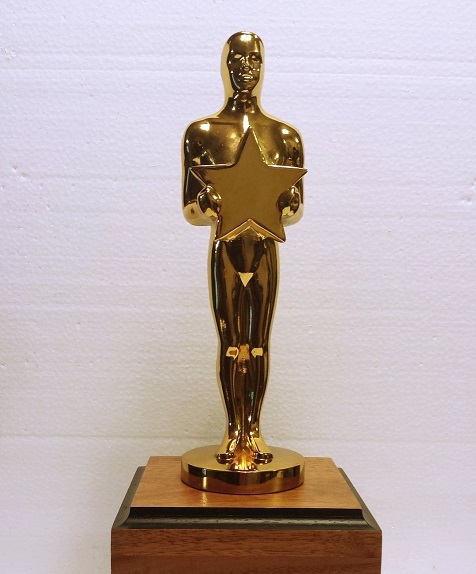 The Oscars produced three awards for Nomadland with Chloe Zhao making history as the first woman of colour and second woman to win best director and Frances McDormand winning her third best actress for her starring role. Sir Anthony Hopkins became the oldest winner of best actor for The Father and Daniel Kaluuya the first black British actor to win an Oscar – in the supporting category for Judas and the Black Messiah.
Chloe Zhao, born 31 March 1982 in Beijing, with a successful businessman father and a comedy actress mother, was educated in England from 14, moved to Massachusetts, then New York studying under Spike Lee, and thence to Los Angeles. She has a strong, determined, stubborn and pro-active chart with an Aries Sun opposition Mars square North Node and her Sun in an innovative trine to Uranus.
She also probably has an Air Grand Trine of a tough-minded Saturn Pluto in Libra trine Venus trine a Gemini Moon, with the Moon opposition Neptune, making filmic Neptune the driving planet. And Mercury in Pisces may well square onto that opposition. A very knit-together chart, not easy, but built for the long haul and talented.
2021 is her year for a major turnaround with her Solar Arc Pluto conjunct Uranus and a generous dollop of Jupiter with both tr Pluto and tr Uranus aspecting four of her Jupiter midpoints later in the year – so the spin off from this win will set her on an upward trajectory.
Anthony Hopkins is on a roll he didn't expect with a previous BAFTA win recently as well for his dementing role in The Father. Born 31 December 1937 9.15 am (from memory) Port Talbot, Wales, he's also on the receiving end of Jupiter benefits with his tr Jupiter square his Midheaven, tr Pluto square his Solar Arc Jupiter and sextile his Midheaven.
  Daniel Kaluuya, 24 February 1989, a Pisces with the excitable, chaotic and tinged-with-genius triple conjunction of Neptune, Saturn, Uranus in Capricorn has a do-or-die-determined Pluto opposition Mars in Taurus with his Mars in a dynamically confident and adventurous conjunction to his Jupiter. Like Noel Clarke he was brought up by a single mother on a London council estate. He wrote his first play at nine and started acting as a teenager in improvisational theatre.
He's piled up awards for both stage and screen, recently appearing in Marvel's Black Panther as well as playing Fred Hampton, Deputy Chairman of the Black Panthers in 'Judas and the Black Messiah' for this award. Hampton died in 1969 in what many believe was an FBI counter-intelligence assassination. Kaluuya's Mars Jupiter is being boosted by tr Pluto in trine now on the midpoint and over the next two years even more so so he's on a roll.