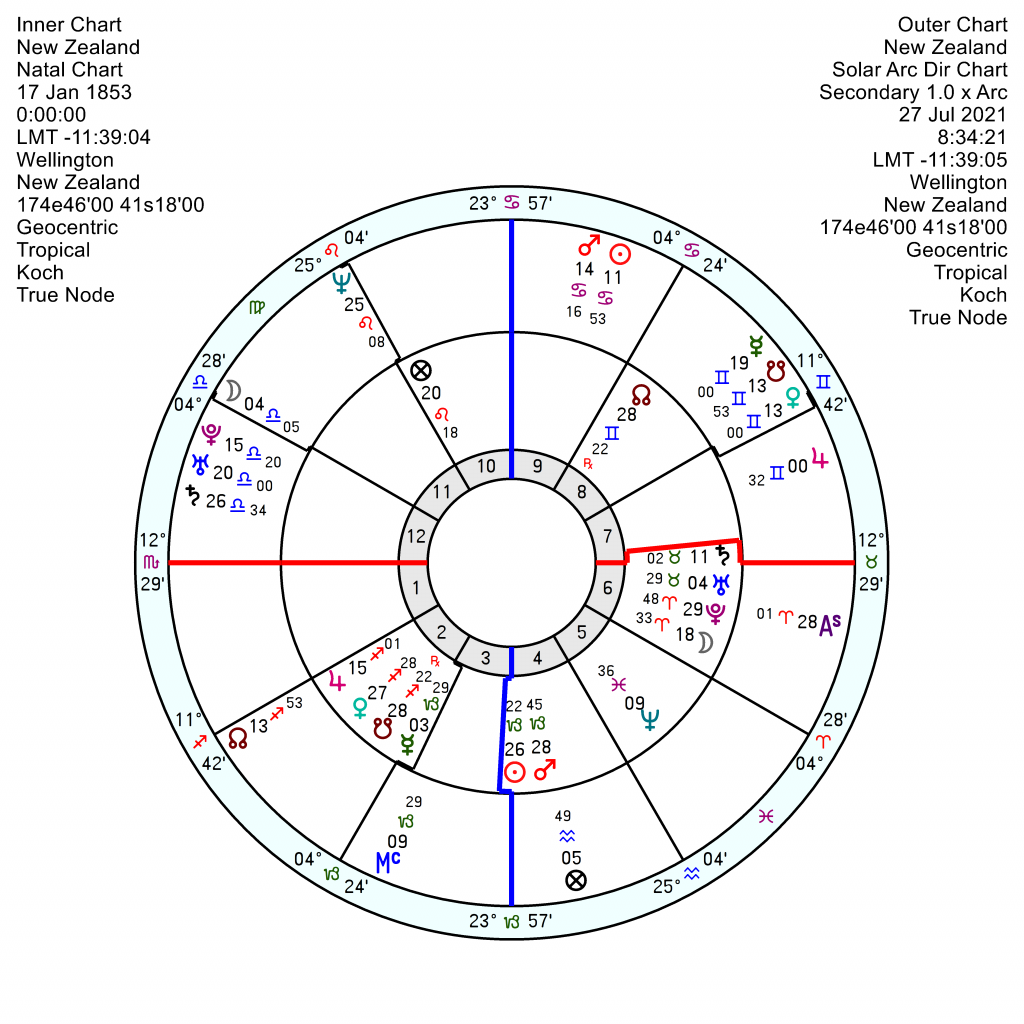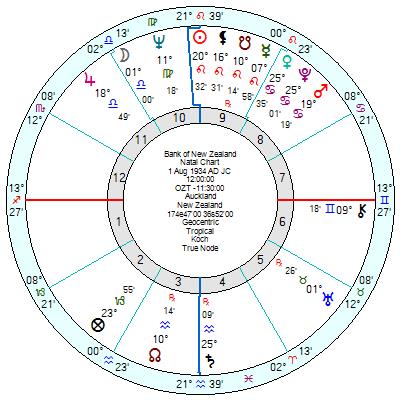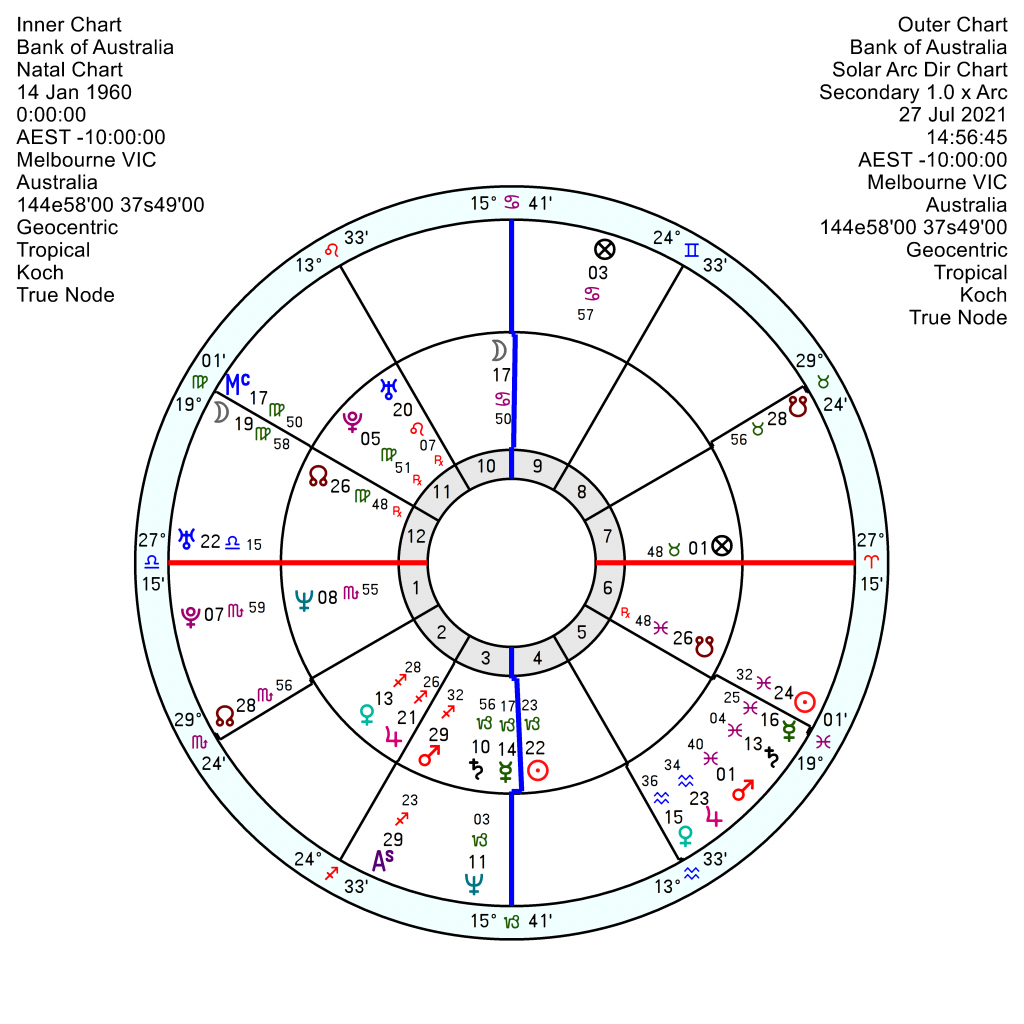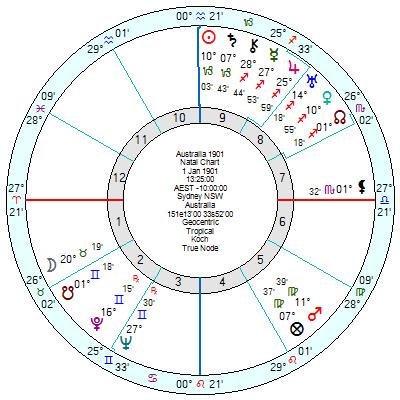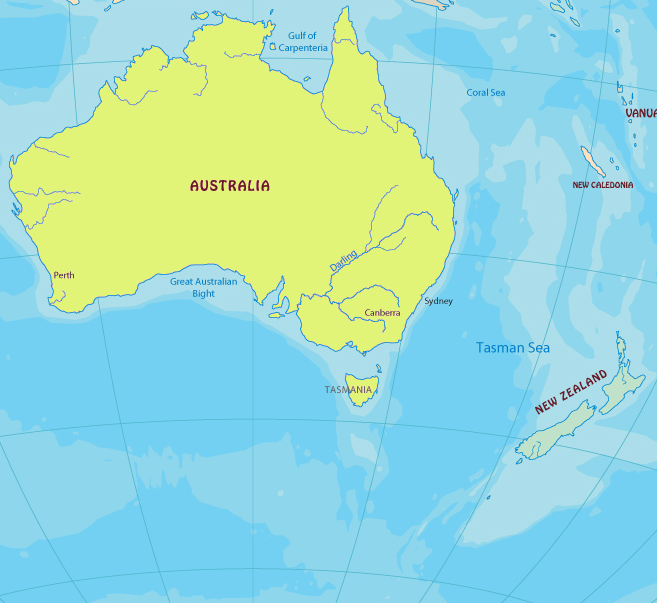 New Zealand on the statistical front appears to be weathering the Covid economic storm but there's no doubting the challenges ahead. The NZ 4th house Sun Mars in Capricorn is catching tr Pluto conjunct the Sun this year and next and moving on from early 2022 to conjunct the Mars which will be aggravating, trapped and frustrating till late 2023 on the domestic discontent front. The Solar Arc Saturn is also in a discouraging square to the NZ Sun this year and pointing towards considerable setbacks by 2023 when it squares the NZ Mars.
From a previous post: New Zealand always was facing an exceptionally tough decade starting on its Uranus Return in 2019, followed by a series of heavy, challenging transits right through the 2020s. Tr Pluto moving into the 4th house this year and staying for many years ahead bringing internal disquiet and strains, will conjunct the NZ Capricorn Sun Mars and square the NZ Pluto from early 2021 to 2023; with the economically destabilising tr Uranus in Taurus square tr Saturn in Aquarius in 2021 hitting on the NZ (Uranus) Saturn. The Solar Arc Saturn will square the Sun in 2021, then Mars in 2023, then oppose Pluto in 2026 bringing a series of setbacks. By which time tr Pluto has moved into Taurus and will form a disruptive (revolutionary) conjunction to the Uranus and in a tough-slog conjunction with Saturn up to the end of the decade.
There will be jolts, upheavals and upsets in 2023/2024 economically which show on the Bank of New Zealand, 1 August 1934 chart, but it isn't as stressed ahead as the USA, UK or EU Central bank charts. It may be ripples from a global crisis or it could be the knock on from a deteriorating relationship with China – or maybe earthquake connected.
This decade was always going to be one which changed New Zealand in a profound way.
  The Bank of Australia, 14 January 1960, is hinting at more obvious aggravation similar to USA, UK etc between 2023 and 2026 – with a devastating and confused Solar Arc Pluto conjunct Neptune late 2022/early 2023; then a panicky failed tr Neptune square the Mars in 2024/25; a dead-halt, scary Solar Arc Mars opposition Pluto in 2025 and a shock Solar Arc Sun square Mars in 2026.
  The Australia 1 January 1901 chart has an enthusiasm denting tr Neptune square the AU Jupiter in 2023/24 and a muddled square to Mercury in 2024. Tr Pluto will also cross the Midheaven, depending on the accuracy of the start time from 2023 to 2025, which can be a time of blocks on progress, necessitating a complete rethink of direction thereafter. It can sometimes accompany a loss of reputation or status as well. So tough times.