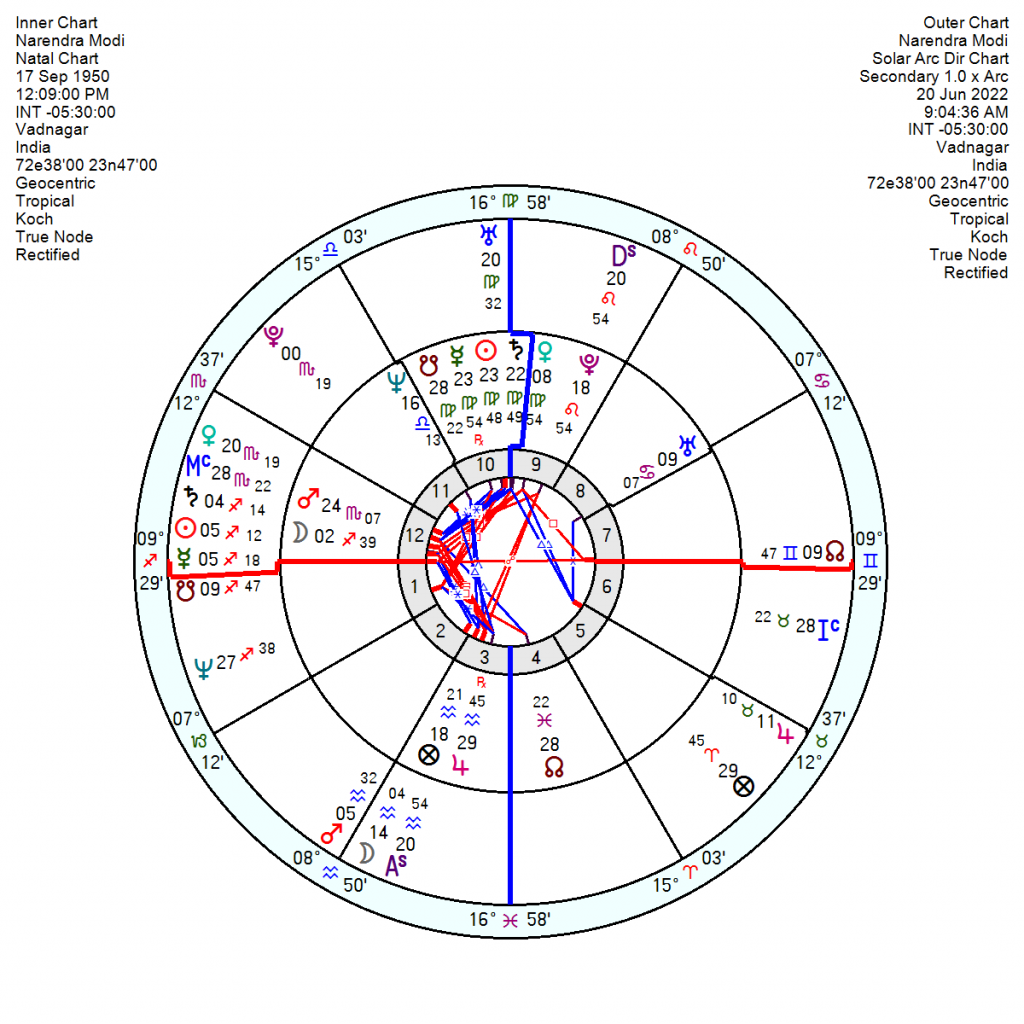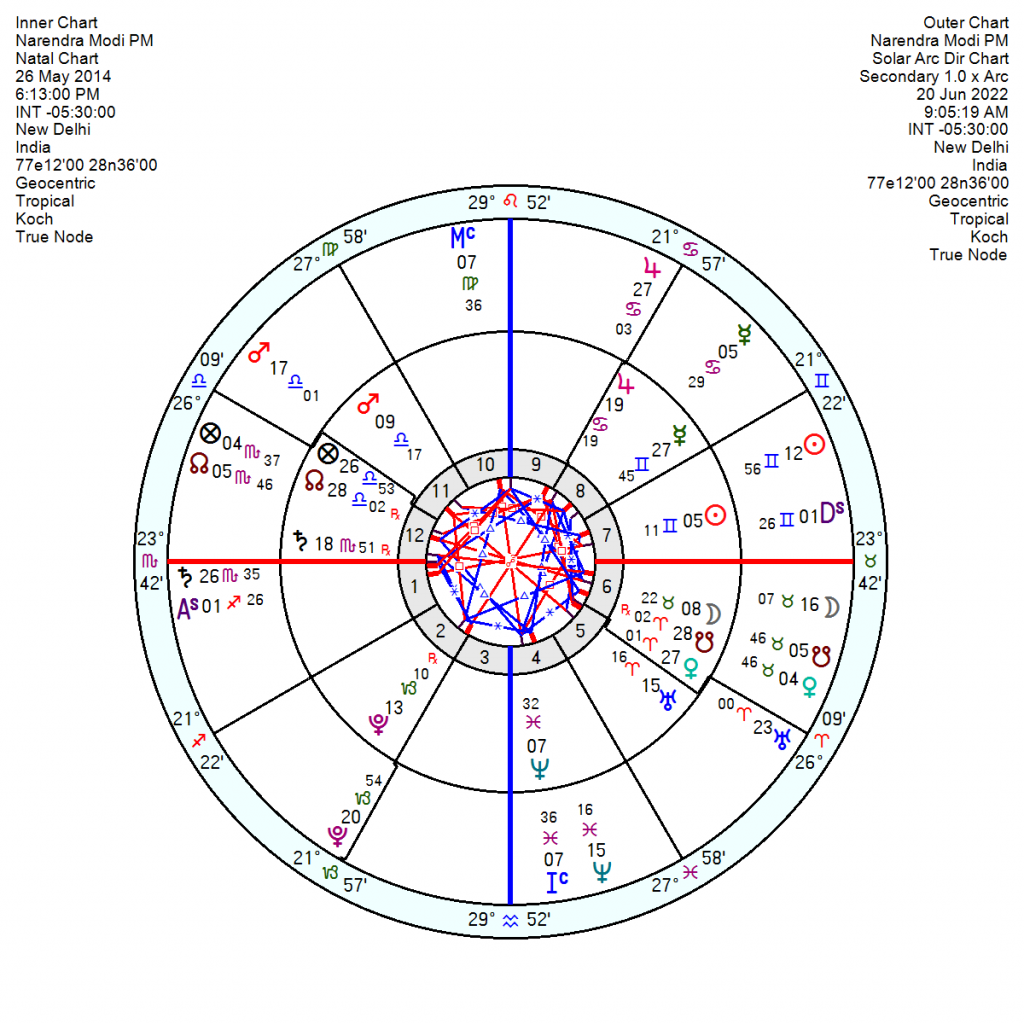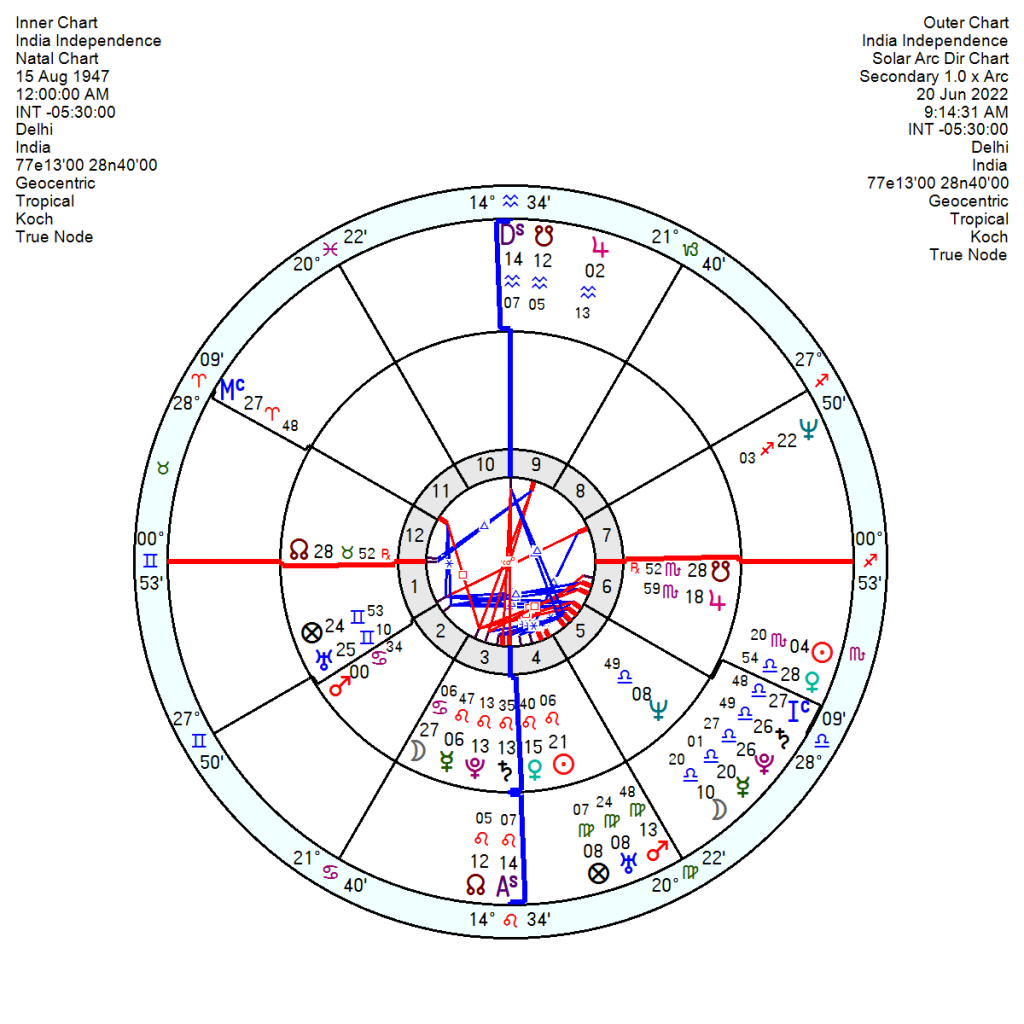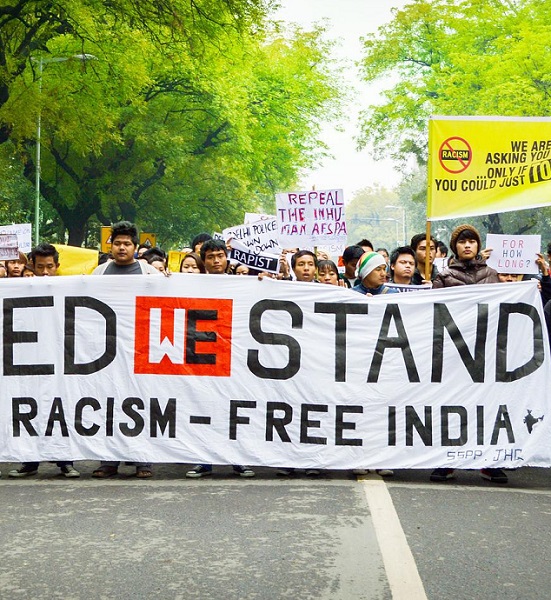 The upcoming pivotal and turbulent Mars Uranus North Node conjunction in early August will be a crisis point for Narendra Modi, India's prime minister. Both his Term charts and his personal one will be in the line of fire with planets at that degree so it will cause an upset of considerable proportions.
  Although his birth date is marginally suspect, most fix him at 17 September 1950 which gives a rigid Sun Saturn in Virgo. And more significantly a ruthless Mars in vengeful Scorpio square Pluto which fits his divisive, rabble-rousing, violence-inducing rhetoric. His Pluto is catching the full brunt of the August hard aspect – for forced change under extreme pressure.
His First PM term from 2014 has Saturn in Scorpio at the same degree; and his 2nd Term 2019 chart has Venus in Taurus also in line for a severe shake up.
For more on the Mars Uranus North Node fall out see post June 17th 2022 below.
For more detail on India see post December 26 2021.
The India chart itself with Venus at 15 and Sun at 21 Leo is undergoing major changes as it is from tr Uranus in square both – and the early August combo will pick up the Sun/Venus conjunction as well as oppose the Jupiter in Scorpio. Indications are the economy is expanding though the Reserve Bank of India chart is seriously blocked for a few months.
Be interesting to see how it plays out. There's nothing definitely indicating that Modi will be exiting stage left anytime soon. Though tr Neptune opposing his Saturn Sun this year and tr Uranus upending his Pluto and Mars from this July through to 2025 will make for an exceptionally stormy passage.