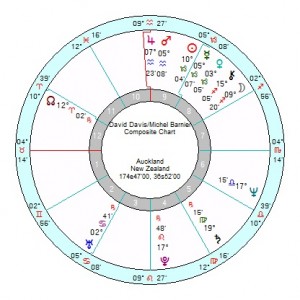 Michel Barnier, dubbed 'scourge of the City of London' has been named as the EU's chief Brexit negotiator, reporting directly to Jean-Claude Juncker – Juncker's revenge.
Barnier, a former French foreign minister,  born 9 Jan 1951 4.40pm La Tronche, France, is a 7th house Sun Capricorn square Neptune; with a control-freak, inordinately stubborn Pluto in the 2nd opposition Mars Moon in Aquarius in the 8th. He's also got Mercury in Capricorn opposition Uranus square Saturn in Libra. Compromise will not come easily to him.
He'll certainly be under immense pressure in the coming two to three years with tr Pluto in his 7th, already aggravating his close relationships at work, conjunct his Sun and square his Neptune – so difficulties in partnerships and discussions, confusion, perhaps even scandal (Nep Pluto).
His Mars opposition Pluto collides with the UK 1801's Fixed planets in the 11th (the UK legislature); 2nd and 8th and 5th (financial). His focal point Saturn is conjunct the UK's freedom-loving Uranus; and his Jupiter is in a power-struggling conjunction to the UK Pluto.  The old Anglo-French enmity.
He sits no more comfortably with David Davis, the chief UK negotiator, 9 Jan 1961, with DD's Mars in Capricorn conjunct MB's Sun and DD's Saturn in Virgo opposition MB's Jupiter – so plenty of room for arguments and a wide divergence of approach and wishes.
Their relationship chart is ploughing through very heavy seas from early 2017 for two years with tr Pluto trine the composite Saturn; with distrust, muddles, devastation and mis-speaks from tr Pluto square the composite Neptune. It's going to be unpleasant.