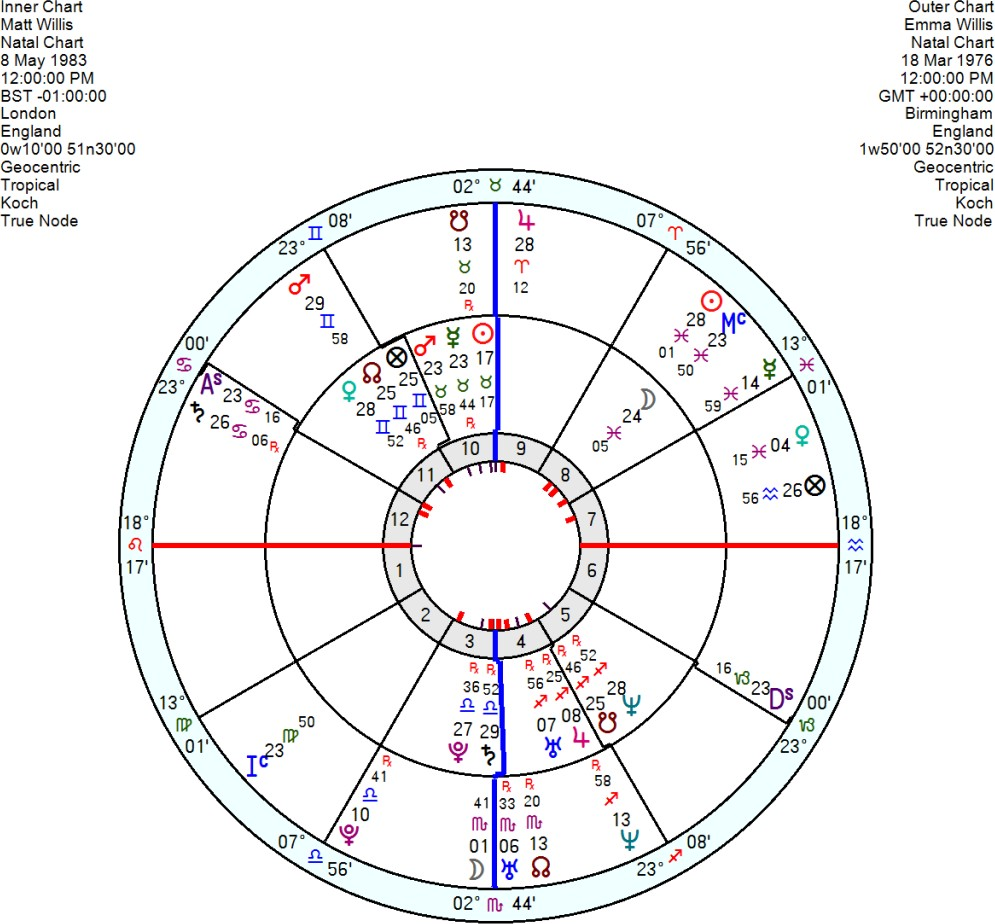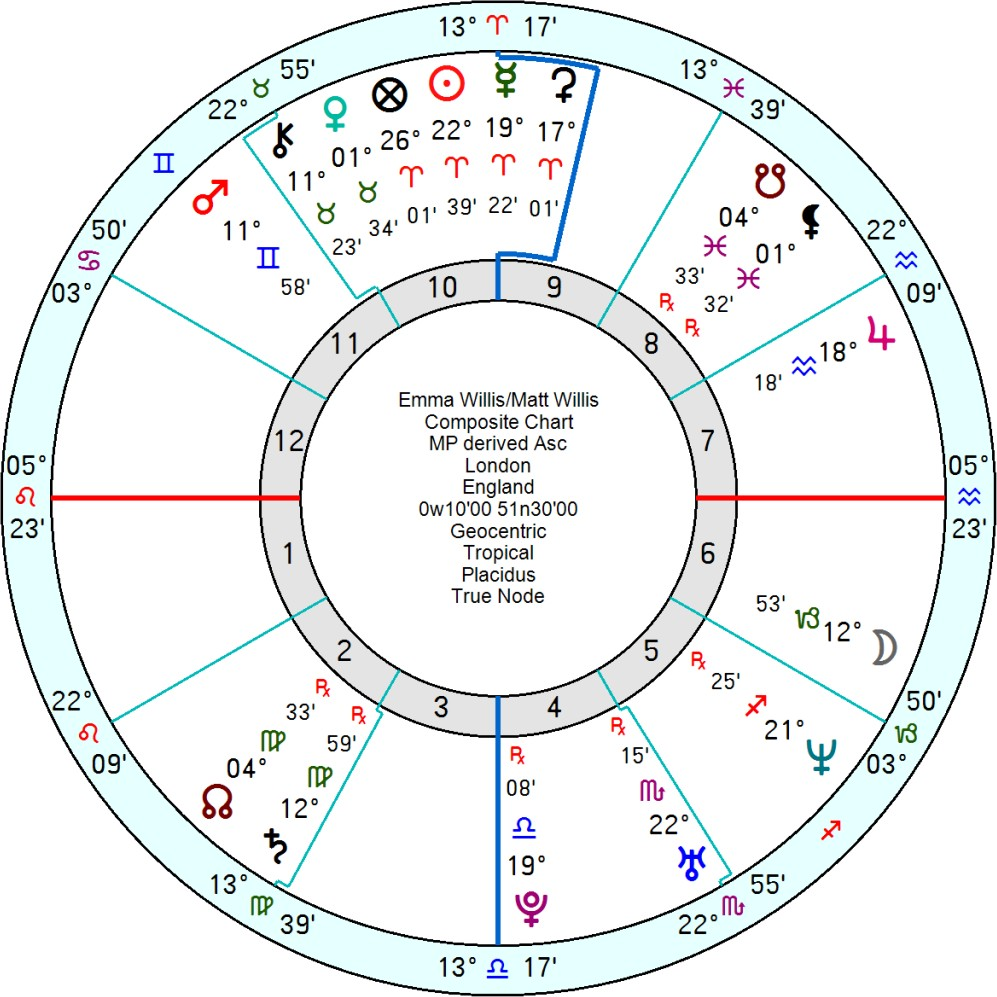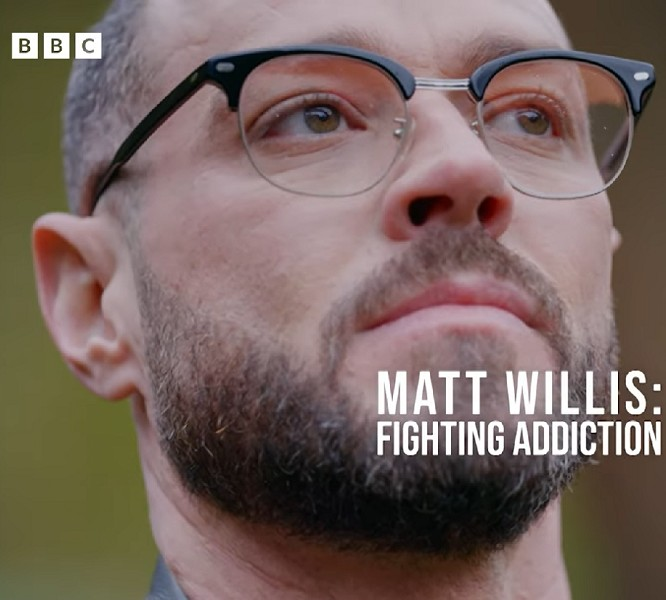 Rock star with drug habit isn't news but Matt Willis of Busted has exposed the toll addiction takes on family life in a heart-wrenching documentary with his wife Emma Willis, presenter of The Voice.
Surviving a messy childhood with parents divorcing when he was three, a 'heated' stepfather, separation from his elder brother, he smoked weed and drank from 13, was hyperactive and generally a problem child. He formed the band and by 18 was signing a six-figure contract. By 22, he was a cocaine and alcohol addict. He had several stints at rehab, joined the Church of Scientology and left when they deemed his partner of three years Emma a "Suppressive Person". He married her in 2008 three days after he left yet another rehab, stayed sober, had three children and then relapsed after eight years as the band got back together.
Born 8 May 1983, no birth time, he has a Sun in Taurus conjunct Mercury Mars which are conjunct Algol; with the tough-conditions, unyielding and can-be-prone-to-depression Pluto Saturn conjunction in Libra. Plus Venus North Node in Gemini opposition Neptune square a Pisces Moon. It all adds up – with an indulgent collection of Taurus which is prone to the temptations of the flesh, never mind Algol. Plus a touch of the glooms from Saturn Pluto. And his only Water sign being a super-sensitive focal point Moon tied into Neptune.
Emma was born 18 March 1976, a former model, presenter of Big Brother and Celebrity Big Brother and latterly The Voice. Her Pisces Sun will chime with his Pisces Moon though it squares with his evasive Neptune. Her Sun is in a pro-active square Mars in Gemini which also hooks into his central T Square – so she will chivvy him along. Her Sun is also trine a workmanlike and conscientious Saturn. Her upbeat Jupiter in Aries opposes his Saturn Pluto so she will boost his morale when he sags. Her Moon is either late Libra or Scorpio.
Their relationship chart has a possessive, tied-together composite Sun Mercury opposition Pluto, which is the driving rod of a Kite from Pluto trine Jupiter trine Mars – so a complicated but advantageous relationship – Jupiter Pluto gives them influence and maybe money, Jupiter Mars exuberance and energy, Mars Pluto the capacity to stay the course in the face of risk and anger. There is also a composite Mars square Saturn which suggests one partner in the duo has to sacrifice part of themselves to make it work. There is an unfairness written into the bond which may well fit Emma's pattern with her Sun square Mars, trine Saturn. It also pops up in their Wedding chart from 2008 with a Mars Saturn conjunction – as well as a rolling-crises Uranus square Pluto hinting at the constantly changing scenario ahead.
There is some trepidation about him rejoining the band again soon for another tour. She looks confident enough this year but is facing disappointment and some panic in 2024 with tr Neptune conjunct her Sun and square her Mars. He looks jolted and jangled with tr Uranus conjunct his Mars Mercury from this August and the ongoing slog of tr Pluto square his Saturn Pluto runs on till late 2024.
Addiction not easy to crack especially going back into the same environment.