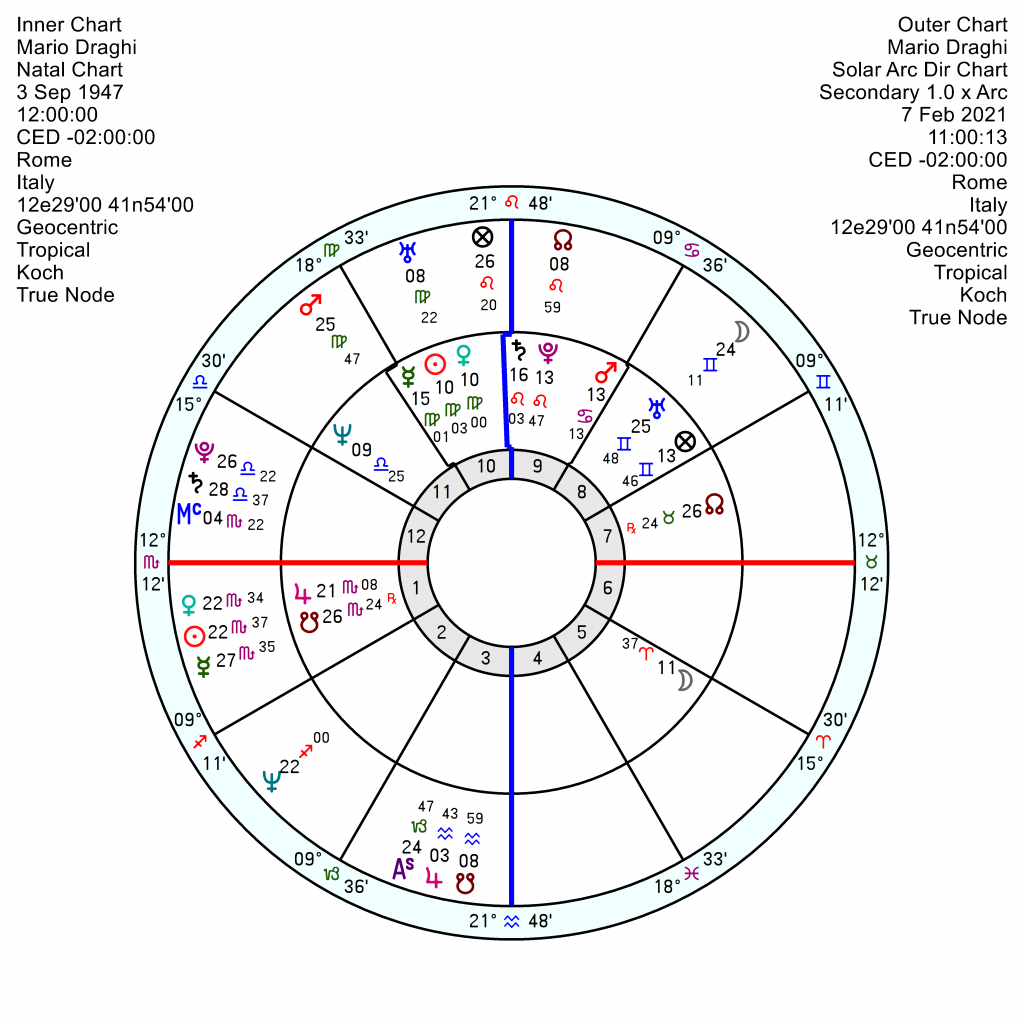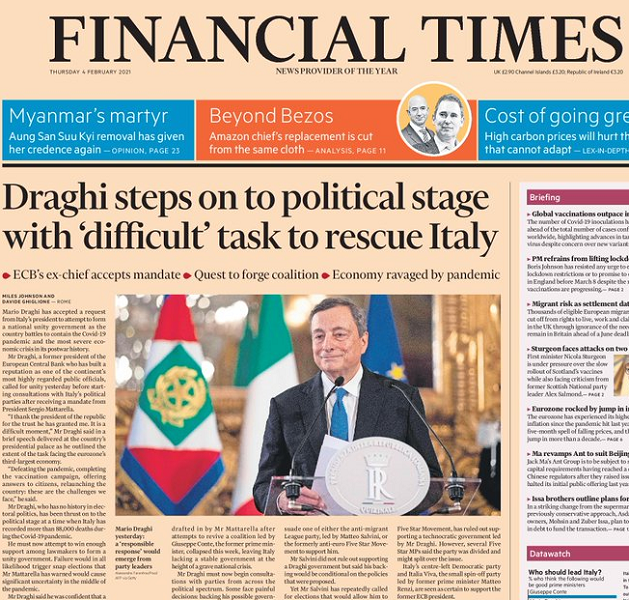 Mario Draghi, Italy's reluctant 'last hope' for a unity government to save Italy embroiled in its greatest crisis since the second world war, is edging towards getting preliminary support from two key parties. The announcement that he had been asked brought a reaction of euphoria since he is known as 'super Mario', saviour of the euro when head of the EU Central Bank after the crash. He had been relaxing in semi-retirement, and according to a friend only agreed out of a sense of duty.
The pandemic has further weakened an economy that has barely grown in real terms for two decades, weighed down by inefficient bureaucracy, poor investment and the euro. In 2020 it suffered a record post-war recession.
He'll find the bear pit of Rome's rancorous politics a minefield more difficult to handle than the ECB. But many believe that no other Italian is capable of commanding the same level of respect. If he fails then yet another election will be called.
Born 3 September 1947 in Rome, he is a charming and understated Sun, Venus and Mercury in Virgo; with the unyielding Saturn Pluto in Leo with Saturn square Jupiter in Scorpio opposition North Node in Taurus. His Moon is in Aries probably opposition Neptune and square Mars in Cancer, so not short of initiative or drive.
When he took over the Chair of the ECB in 2011 the tr Pluto square tr Uranus was in place for a rolling series of disruptions throughout his term till 2019.
This year he looks jangled and on edge with his Solar Arc Mars square his Uranus; and finding his life turned upside down by tr Uranus square his Pluto from June onwards and more so in 2022 with tr Uranus square his Saturn. He has some catastrophic transits to two Mars midpoints 2022 to 2024 plus a couple of jolting and unstable Solar Arcs. If he does get it together and stay the course it'll take all his formidable endurance to find any kind of a solution.
Italy itself looks very stressed till almost mid decade – see previous post January 27 2021.