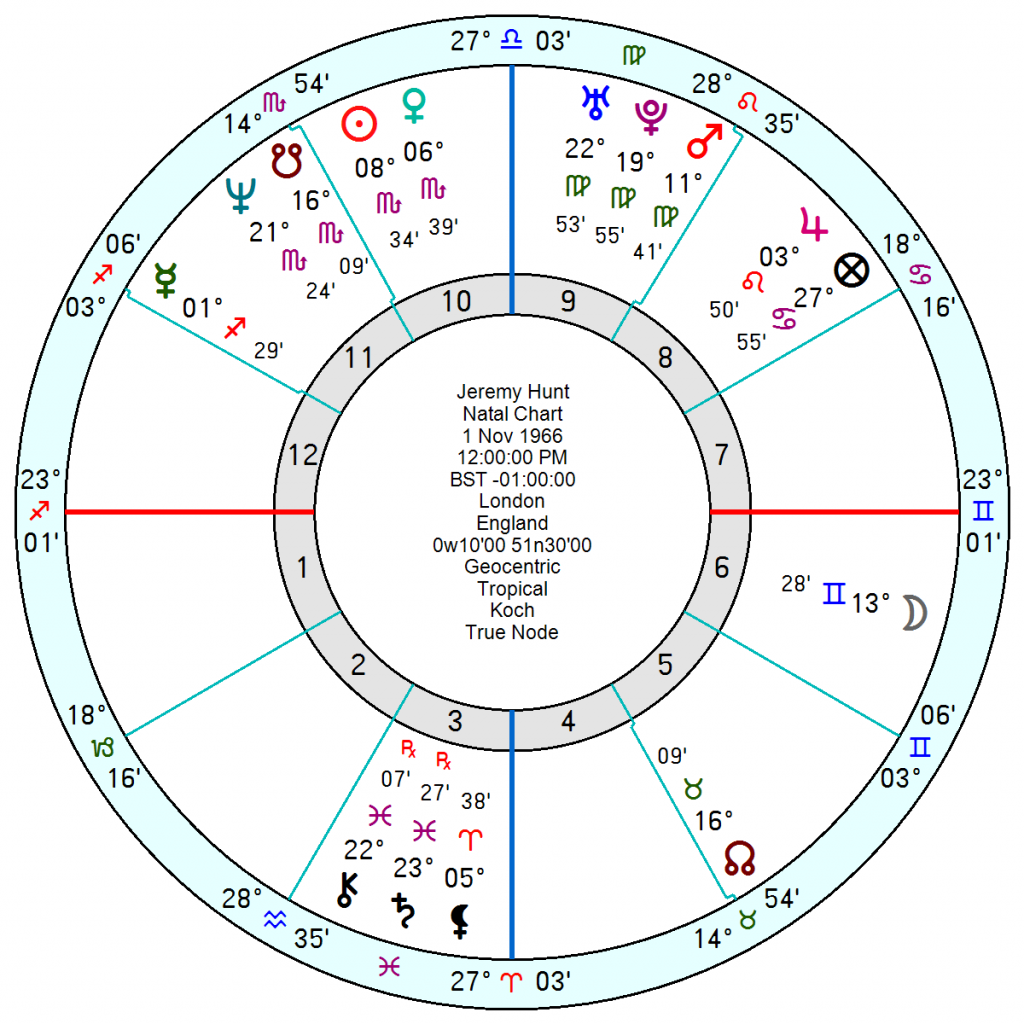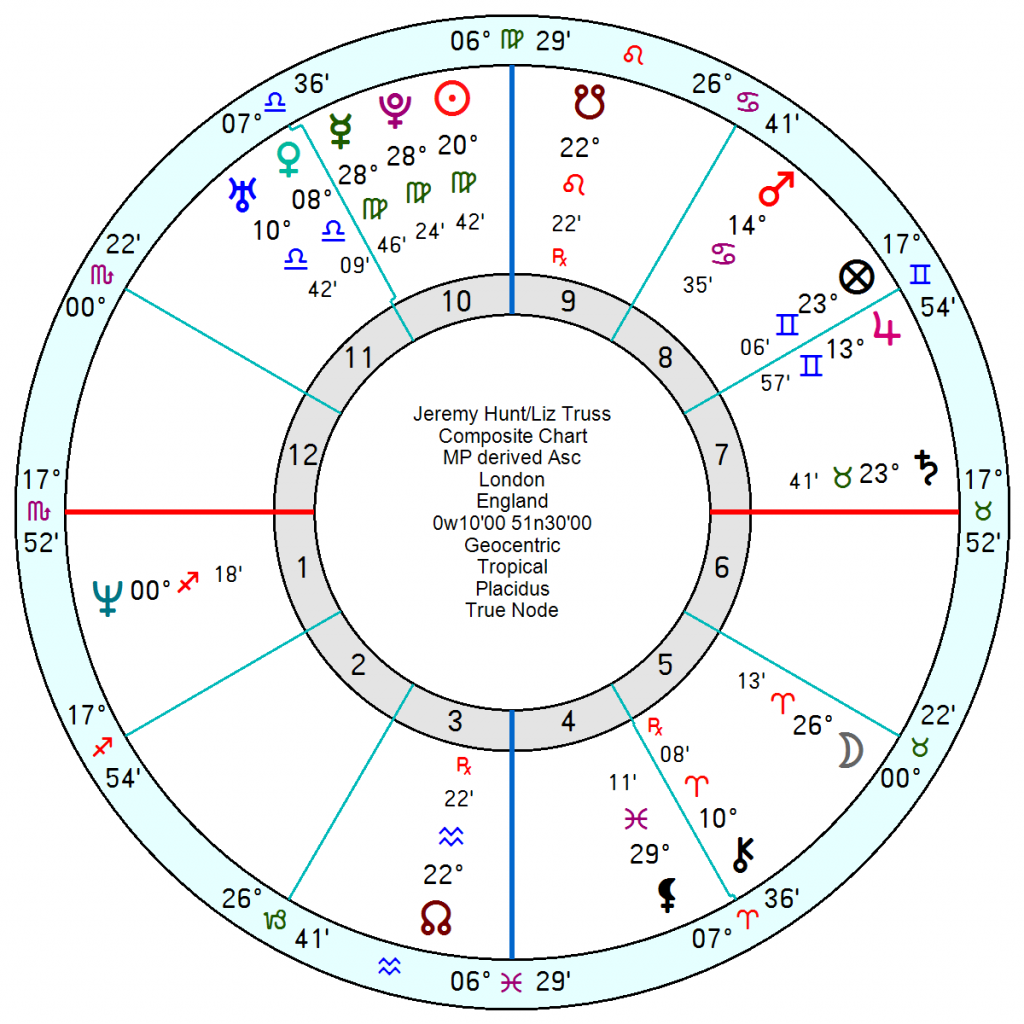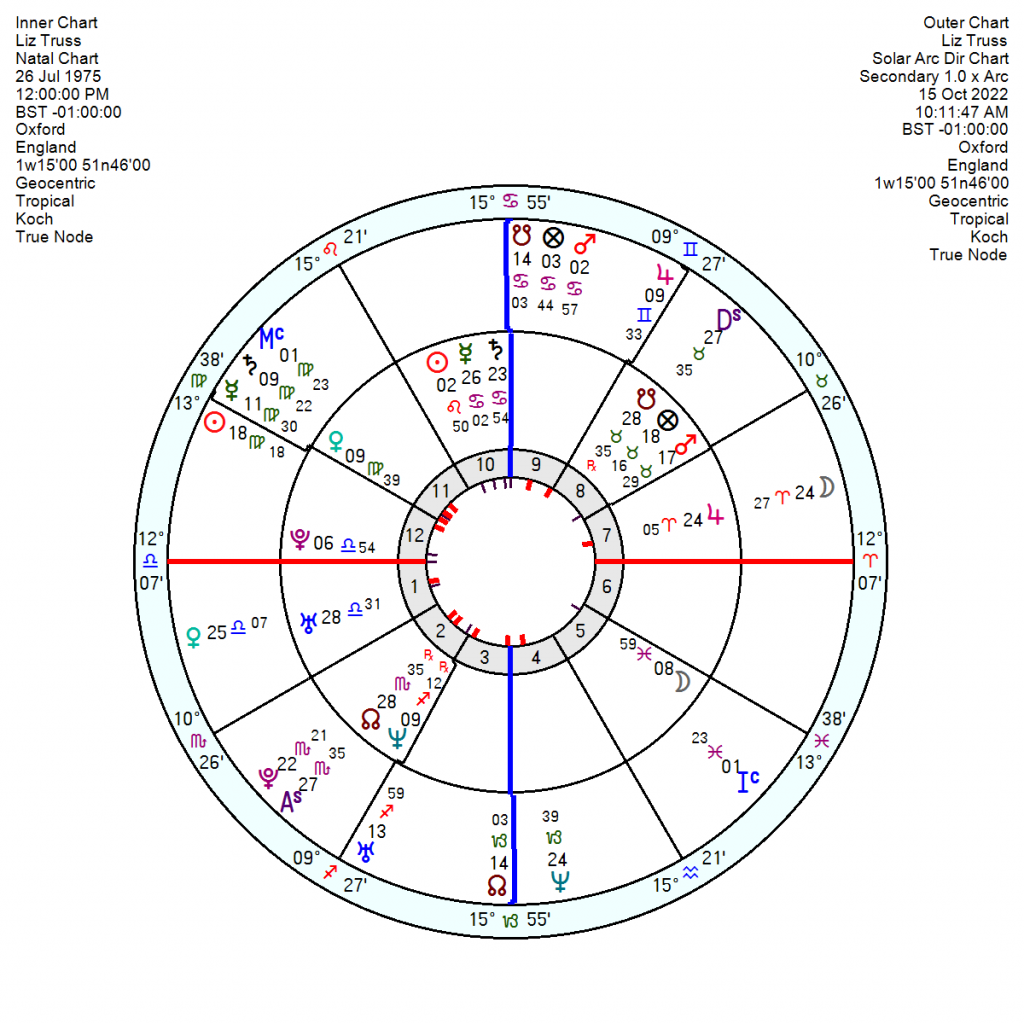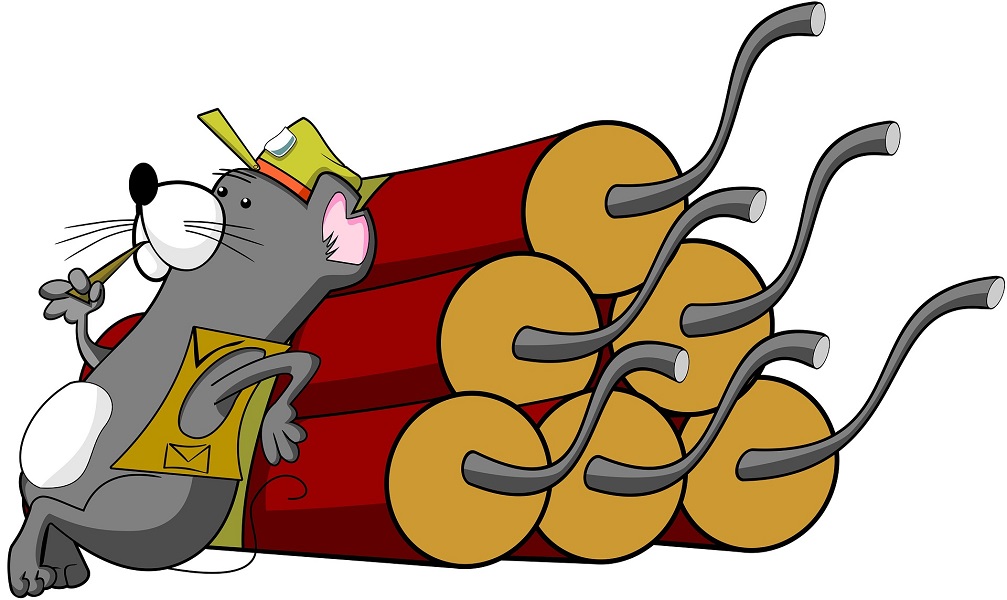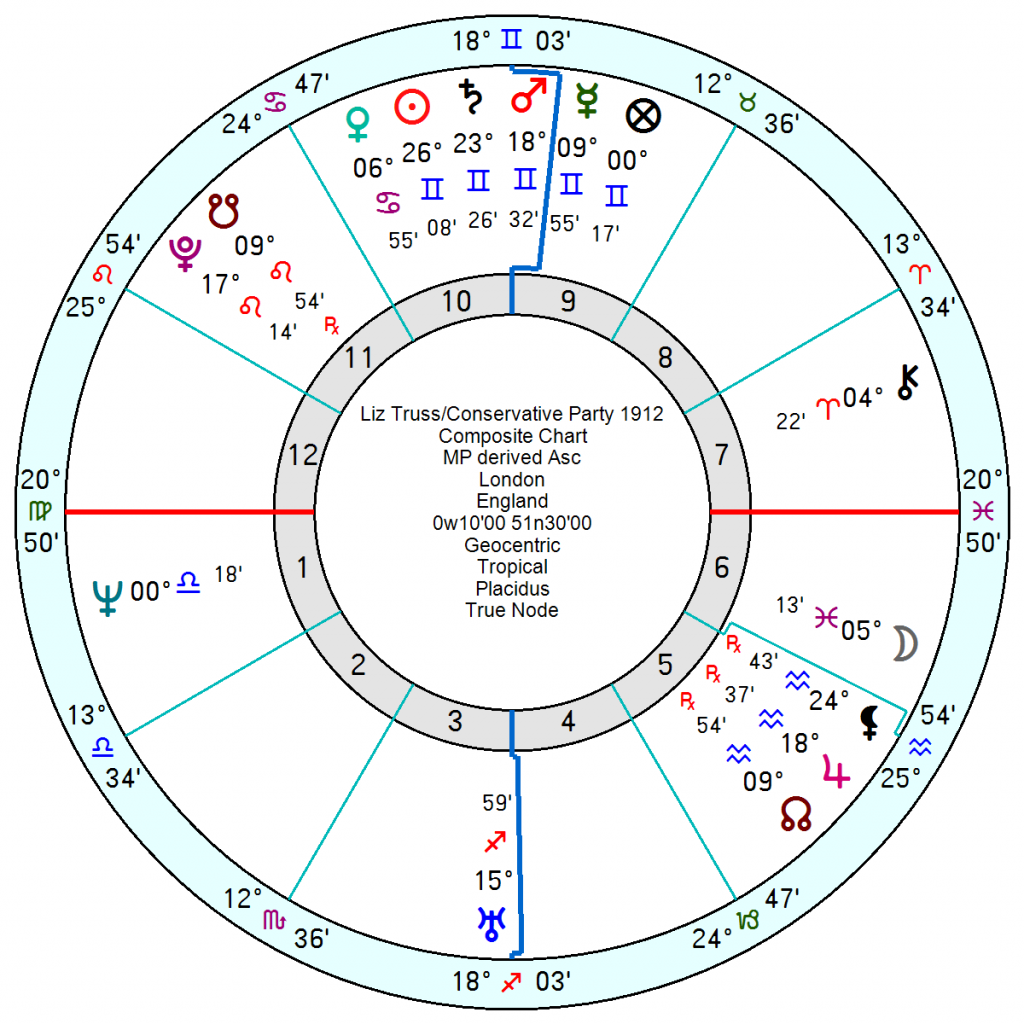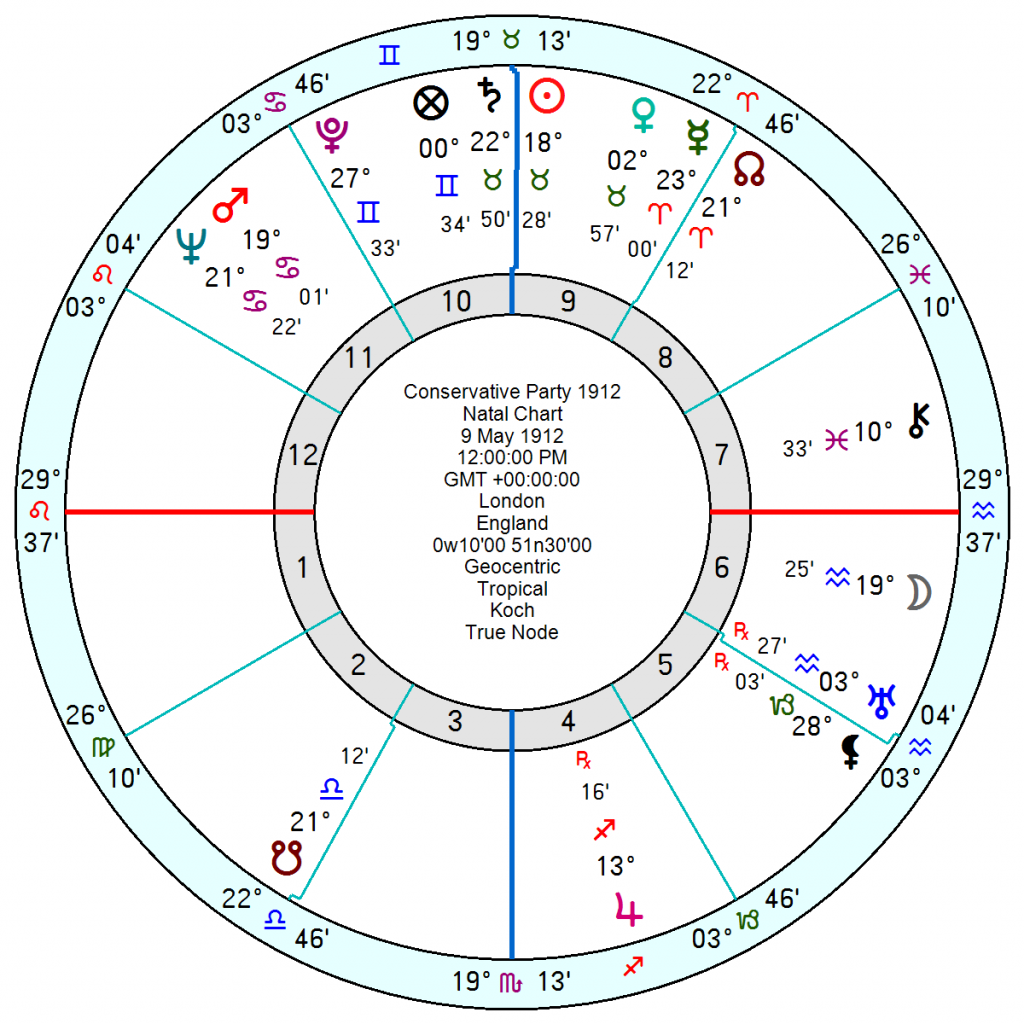 Applecart-upsetting Uranus sitting on the axis of Liz Truss's term chart has been strutting its stuff in no uncertain manner. She has tossed overboard her personally chosen chancellor for having followed her line on economics, causing the markets to go into meltdown. In comes Jeremy Hunt – with no Treasury experience (sigh) – who was a Sunak supporter. Her effort to salvage her premiership failed to win over financial markets and has left Conservative MPs in a state of mutiny. Citigroup said " we believe further market instability likely lies ahead."
She is now described as a 'zombie prime minister' with the Conservatives now between 20-30 points behind the Labour opposition. "They only thing keeping her there is we can't work out what to do," says one veteran Tory MP.
Hunt, born 1 November 1966, is a charming Sun Venus in Scorpio square Jupiter in Leo and sextile Mars in Virgo; with Saturn in Pisces opposition Pluto Uranus in Virgo, trine/sextile Neptune South Node in Scorpio.
His Jupiter is conjunct Truss's Leo Sun which will help but his Neptune opposition her Mars in Taurus which sits on his North Node are an ominously-cross-purposes mix. Not a supportive combo.
Their relationship chart has a controlling (mutinous) Sun, Pluto Mercury conjunction trine Saturn in Taurus – chained together by circumstances and not happy campers. Plus a volatile Mars square Uranus Venus which won't lead to comfortable compromises. Tr Neptune is dissolving the foundations of their togetherness right through from now into 2024/5; and tr Uranus conjunct the Saturn after mid 2023 will cause tensions to erupt.
Hunt will have his work cut out to keep his morale high with tr Neptune conjunct his Saturn and opposition Uranus as well as tr Saturn square tr Uranus hammering away at his Neptune right through from now into 2024. He will get one ray of sunshine from August 2023 onwards and will be in better shape in late 2024/2025 but that may be because he is off the Truss leash and onto firmer ground.
Liz Truss only had one upbeat influence from a Jupiterian midpoint which runs out early December and exactly now she has the 'car-crash', self-esteem-denting tr Uranus conjunct her Mars now till early November and again next April. This December looks calamitous for her with deep gloom coming in January/February and on and off throughout 2023.
It's difficult to see how she can survive though her Term chart is mysteriously anchored with an Earth Grand Trine and a Fixed T Square. The Uranus in the 7th – and for the leadership announcement the day before, exactly conjunct the descendant – suggests that any partnerships with her will be short-lived.
This one will run and run until she disappears like Boris down a sinkhole.
 Add On: The Conservative Party 9 March 1912 chart is tracking events well. Liz T's relationship with it has tr Uranus square the composite Pluto with tr Saturn conjunct the Jupiter at the moment – a mix of turbulence to the point of break-up (running again early 2023); plus enthusiasm/ confidence-dampening.  Plus Neptunian sinkers to the composite Mars/Sun midpoint now and Saturn and Sun through 2023/24 as the party surveys the mess she created and no doubt blames her, despite having picked her.
The Tory chart 1912 is showing up the present turmoil clearly with a shocking change from Solar Arc Uranus conjunct the Taurus Sun now. Tr Saturn is in a discouraging square to the Sun this November, followed in 2023 by tr Uranus conjunct the Sun and Saturn into 2024, so the convulsions will continue.
The last twelve years of Tory rule starting with David Cameron have largely coincided with tr Neptune through Pisces as well as tr Pluto through Capricorn. So it's fitting they would end their long run in government as both the outer planets gear up for changing sign.
Not that Labour's Blair/Brown exactly did the country any favours before that with immigration run out control, never mind Iraq, and Brown's economic policies being blamed for the pension mess.