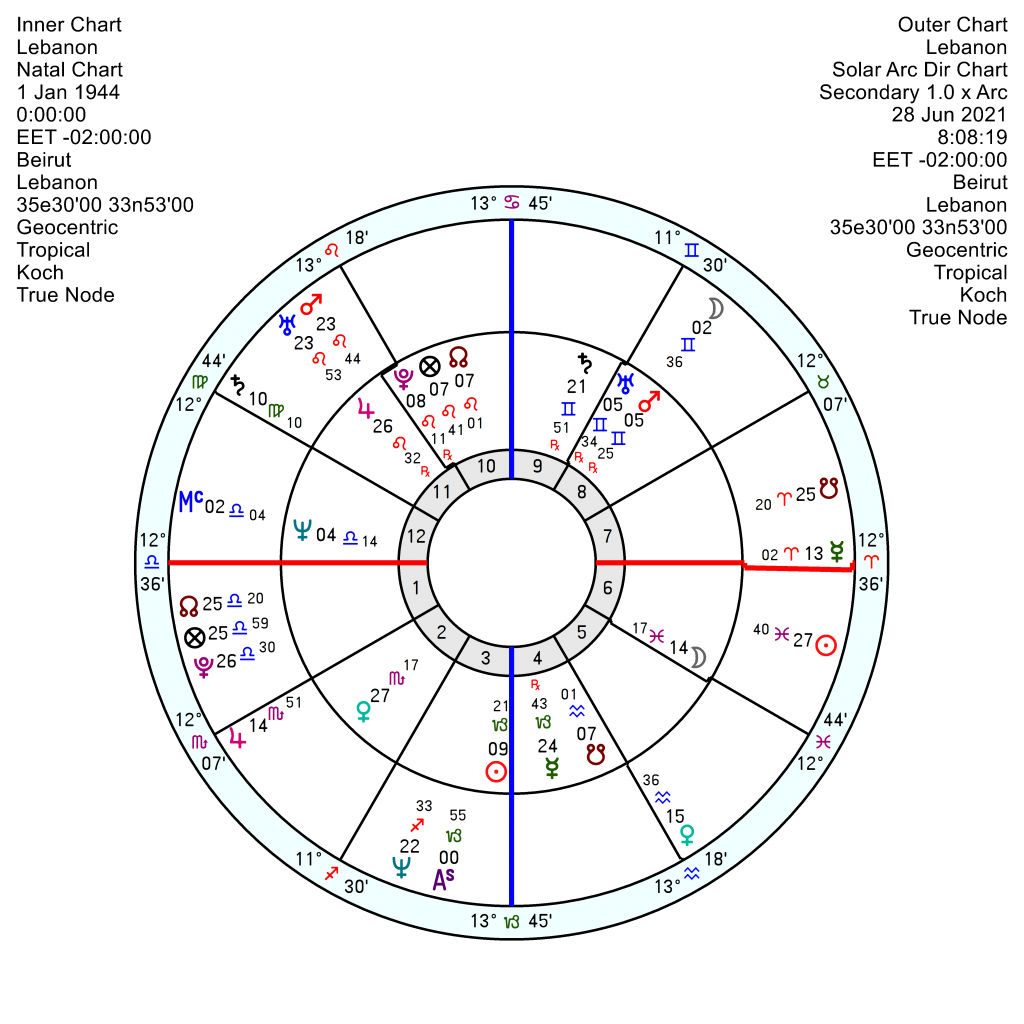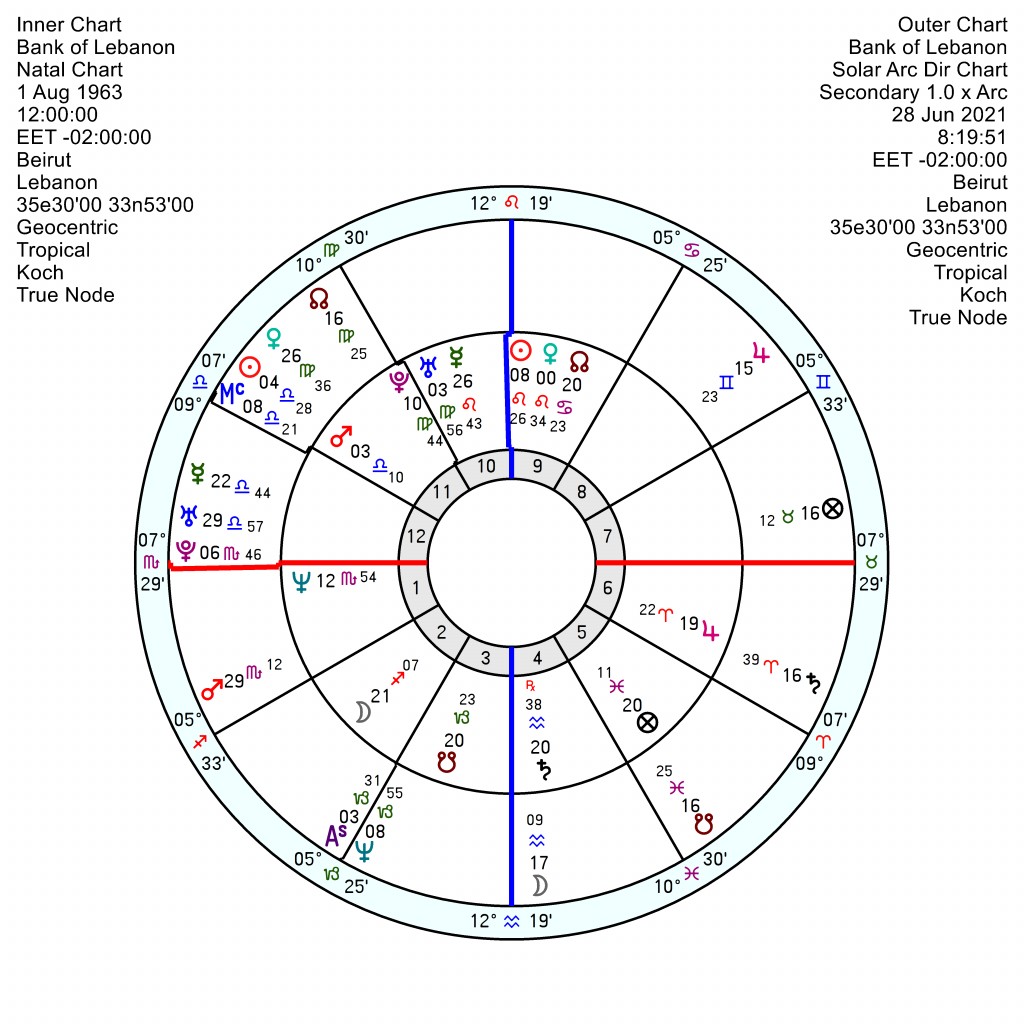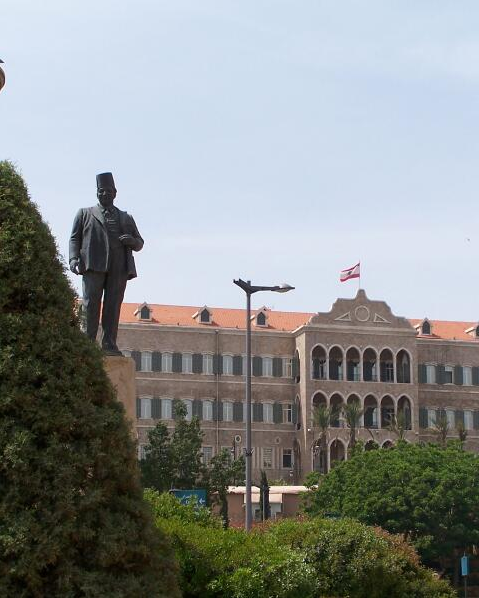 Lebanon once dubbed the 'Switzerland of the East' for its financial prowess and the playboy-capital Beirut as the 'Paris of the Middle East' for its vibrant cultural and social life is in a sorry state. A ruinous civil war, wholesale corruption at a high level, an economic crisis with currency devaluation pushing the Lebanese pound to 16,000 to the dollar from 1,500 18 months ago, and a breakdown of public services largely due to an inability to form an effective government have reduced the country to rubble. 'For many households, basic services including health, electricity, water, internet and education are almost out of reach, but this has made little impact on politicians intent on protecting a patronage system run along the sectarian lines that has undermined competent governance for decades.'
The Lebanon, 1 January 1944 12 am chart, is riddled with three Yods with focal points Sun, Mercury, Saturn respectively so it was always going to plough a fairly unique furrow and be under periodic strain, even more so than most countries. The 'leadership' North Node is conjunct Pluto and the Part of Fortune which does suggest extremes of prosperity and the opposite as Pluto goes in for periodic purging phases – deconstruction and reconstruction. Although this modern chart only started in 1944, it will have resonances with the much older charts – and at one point three thousand years ago Lebanon was home to the Phoenicians who had an expansive maritime trade network that lasted over a millennium and was the dominant commercial power for much of classical antiquity. Like most empires it eventually crumbled only to rise up later and repeat.
Last year's mammoth explosion which was in part a result of corruption but was also a symbolic parallel for the present widespread destruction. It occurred when the Solar Arc Neptune was opposition the focal point Saturn and tr Pluto was moving across the focal point Mercury. Both these influences are still around this year.
In the past the international community, in particular France, has always come to the rescue but there is a hardening of attitudes until there is internal reform of both the government and national finances. The Bank of Lebanon chart, 1 August 1963, is highly stressed until mid decade with a run of difficult Solar Arcs – so any attempts to put the country onto a sensible track won't happen overnight. The country chart has a faint indication of better news come 2024 when the Solar Arc Mars Uranus is conjunct the Jupiter.
See previous post August 5 2020