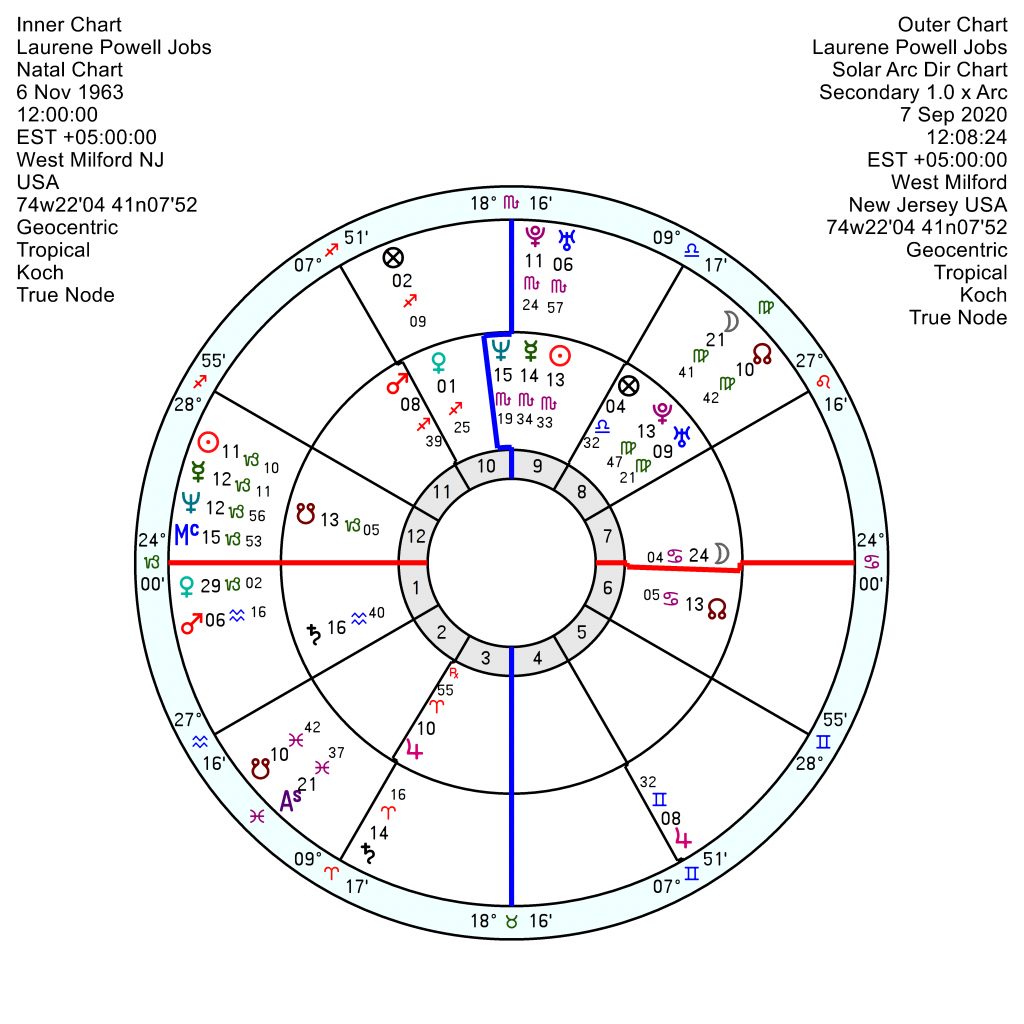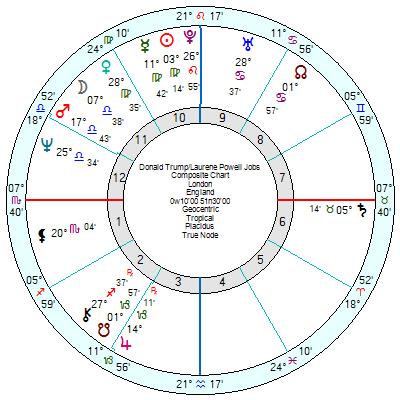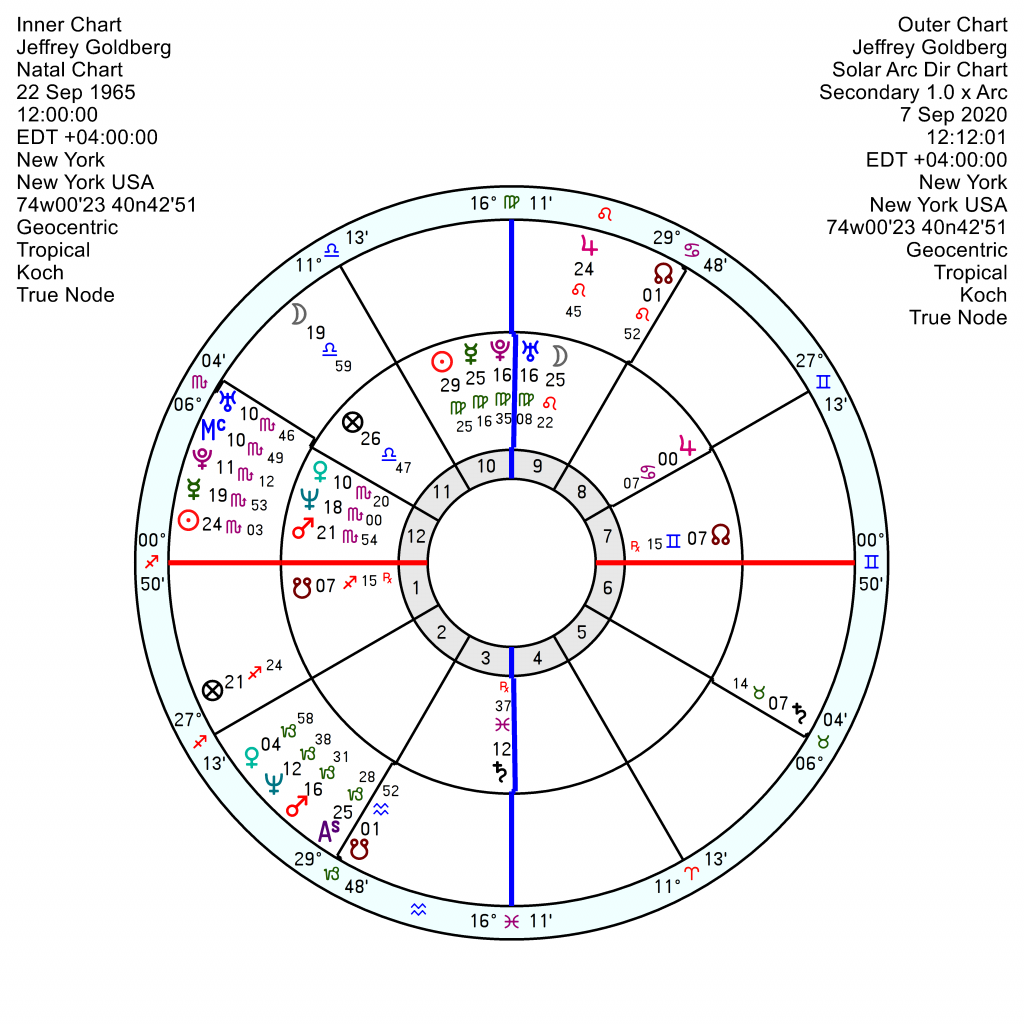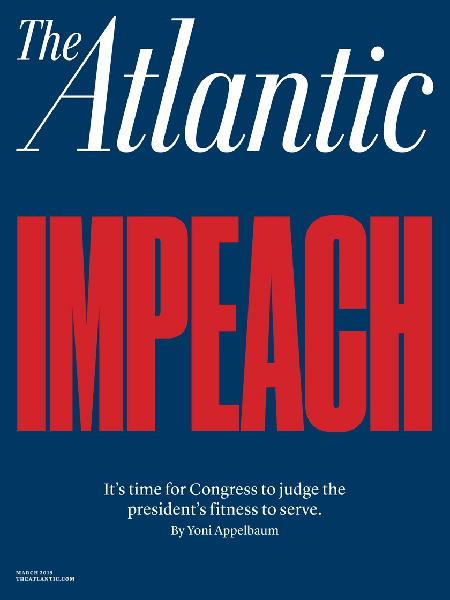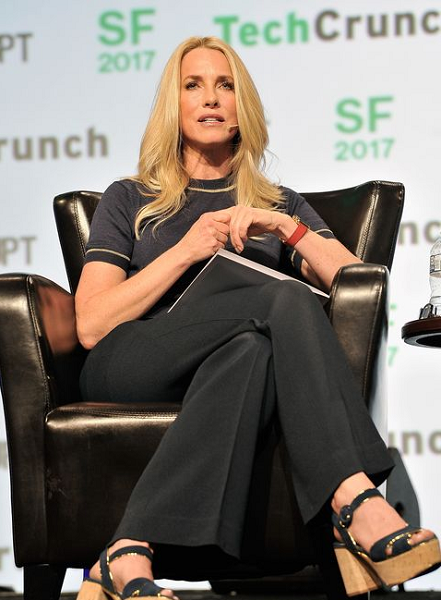 Finally a tale of Trump indecency that has gained traction. After years of evidence about 'pussy-grabbing', infidelity, dubious Russian and other dictator associations, racism, financial malpractice, constant lies all slid off his back, The Atlantic magazine managed to nail the president by relating his comments about the military. He called Americans who died in battle "losers" and "suckers"; and asked for wounded veterans to be kept out of military parades. And for once the public appear to be listening.
Trump has now attacked Laurene Powell Jobs, the philanthropist billionaire, widow of Steve, who owns a majority stake in The Atlantic. She founded The Emerson Collective, a social change organization focused on education, immigration reform, the environment, media and journalism and health which has owned a majority stake in The Atlantic since 2017.
She's a Sun, Mercury, Neptune in Scorpio square Saturn in Aquarius – idealistic and stubborn; with a high-octane, volatile and courageous Mars in crusading Sagittarius square Uranus Pluto. She's also got an upfront Jupiter in Aries on the focal point of a Yod onto Sun, Mercury, Neptune sextile Pluto Uranus – which can, if handled with humility, bring about social change and progress.
Her reforming, rebellious Uranus Pluto fall in Trump's 1st house giving her a chance to upset his image; with her Sun, Mercury, Neptune square his controlling Pluto and her serious Saturn in Aquarius opposing his Mars/Pluto midpoint.
Their relationship chart has a power-struggling Sun Pluto conjunction with a cross-purposes composite Neptune square Uranus which tr Saturn is throwing a wet blanket over right now till late October and jangling in November/December – with muddle and devastation from late January 2021 for two years.
Jeffrey Goldberg, The Atlantic editor 22 September 1965, is an innovative Uranus, Pluto, Mercury, Sun all in communicative Virgo with a determined Venus and Mars Neptune in Scorpio. He's also jousting with Trump in coming months.
Neither Laurene Jobs nor Goldberg look too happy over the election and inauguration. Jobs especially looks deeply frustrated and on through 2021, only picking up her enthusiasm again in 2022.
  Goldberg has some upbeat patches across the election itself and next spring but is otherwise moving through tough times. Which could, naturally, be due to many factors unrelated to who gets the White House. But still.
For Trump astro-timeline see previous post August 31 2020.