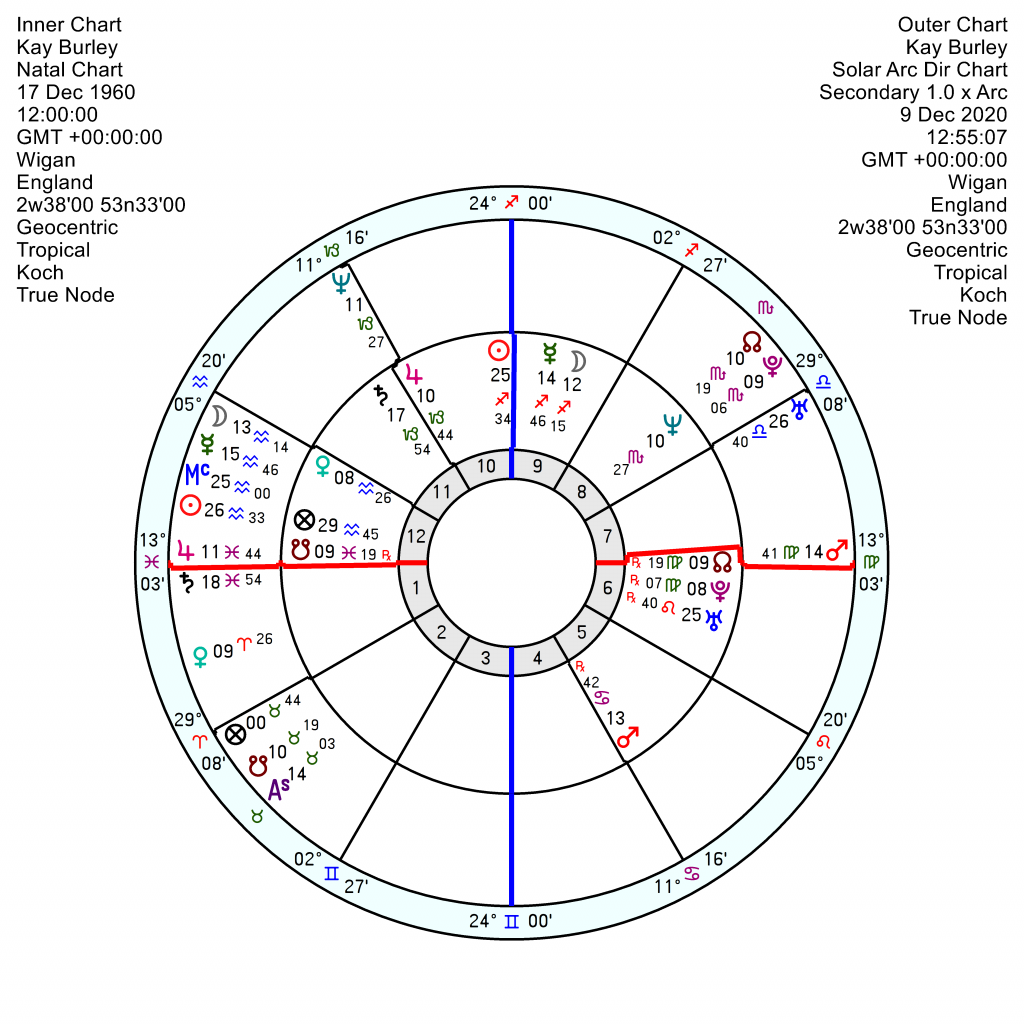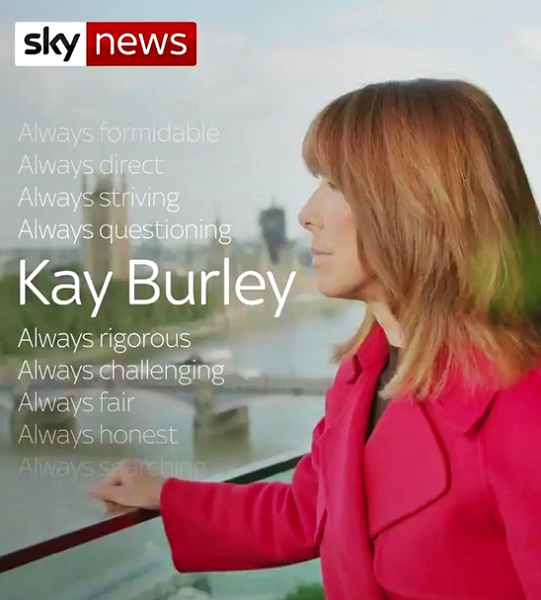 Kay Burley, a front-line Sky presenter, born a week after Coronation Street, celebrated her birthday at a restaurant a week early and ran into a furore about breaking covid restrictions. She now appears to be off air until January, she says on vacation, though other party attendees have also been taken off their normal slots.
 Born 17 December 1960, no birth time, she's a New Moon Sagittarius with her Sun trine Uranus (which rules television) and her Moon Mercury in an intense square to Pluto. Her Pluto is in a confident trine to Jupiter in Capricorn, which in turn is conjunct Saturn in a hard-edged opposition to Mars. She's known for being outspoken and a tough interviewer.
Her Sun is conjunct this month's Sagittarius Solar Arc throwing up a crisis, which may run on through 2021 with the Eclipses continuing in Gemini and Sagittarius until late year.
  She'll have as many ups as she has downs in 2021 with two Jupiter midpoints bringing her luck and success; and two Mars midpoints bringing major aggravations. Her Mercury/Pluto midpoint is also active in 2021/22 so she'll be in argumentative mood.