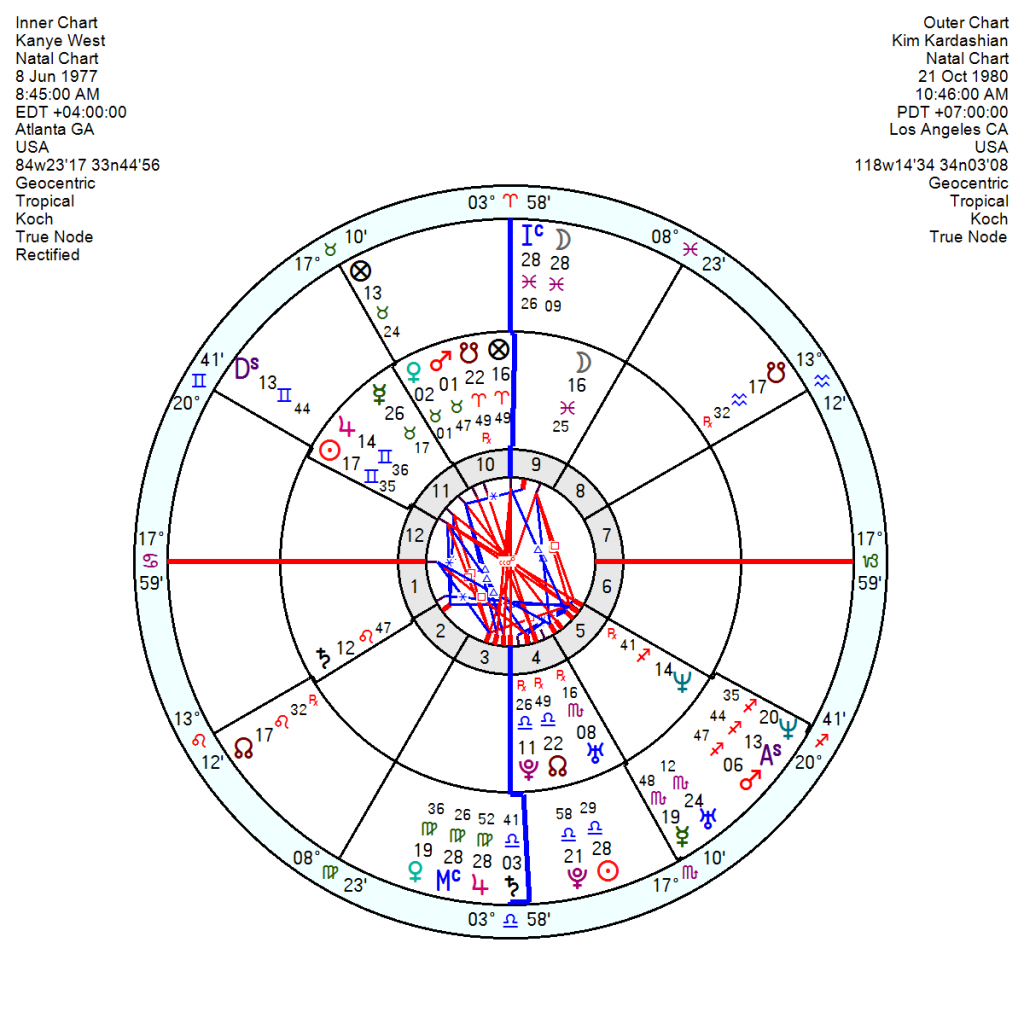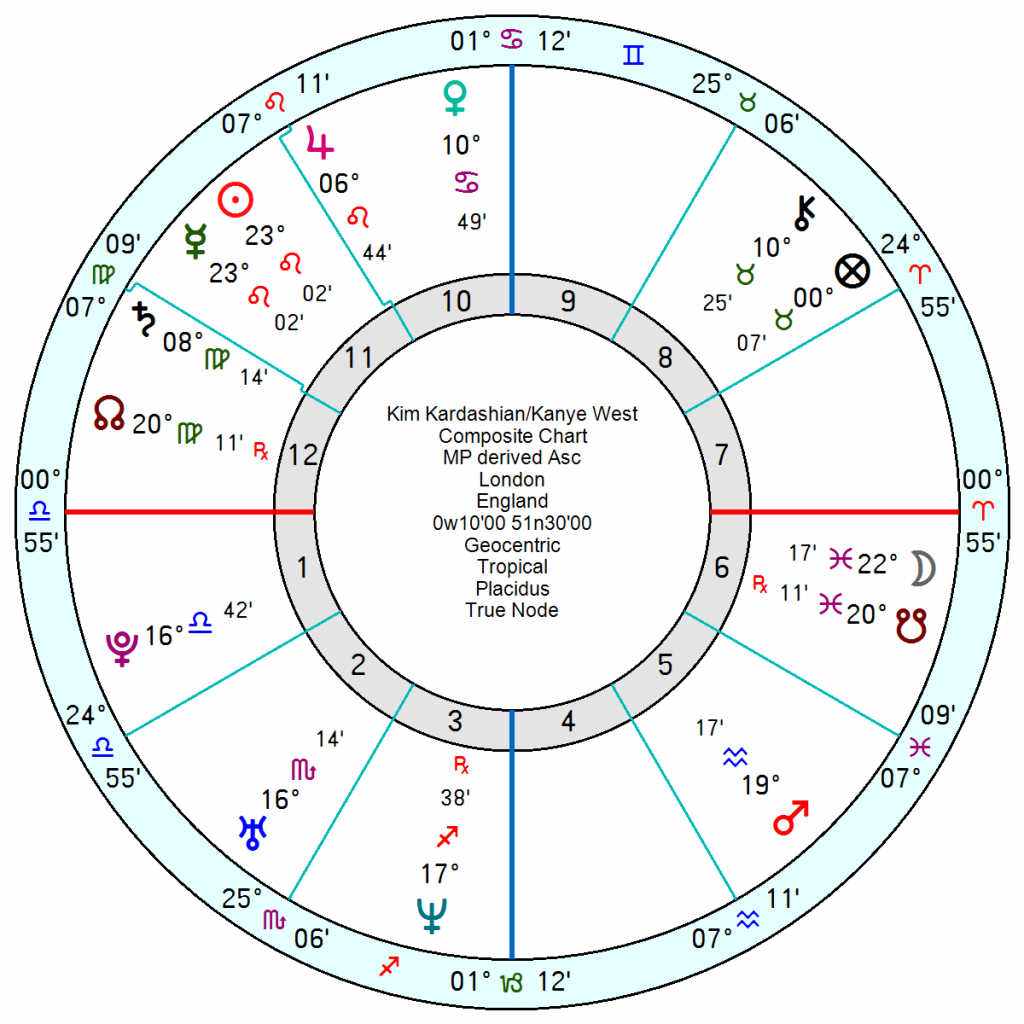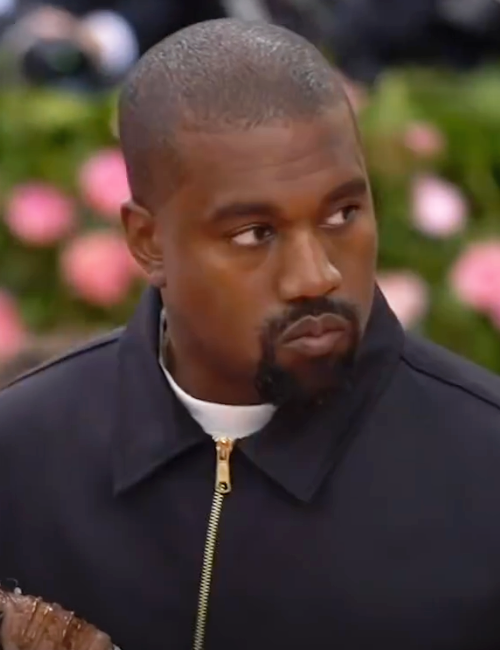 Kanye West, super-star rapper and former spouse to Kim Kardashian, is getting rattled by access issues over their children, with both sides claiming the other has misunderstood the situation.
He has had mental health issues in the past with spells of hallucinations and paranoia and he claimed recently to be bi-polar.
Their marriage was exploited ad nauseam for publicity purposes by both and their divorce is clearly going the same way.
He was born 8 June 1977 8.45am Atlanta, Georgia making him a Sun Jupiter in Gemini, favourite sign for popular singers; with his Sun Venus in a musical, creative and not-too-well-grounded opposition to Neptune square a hyper-sensitive Pisces Moon. A scattered Air Sun and even more disorganized Water Moon with nebulous Neptune thrown in for good measure is not a well-balanced combination. Air rules the thinking functions and Water the emotions. Throw them together and it is a tricky balancing act.
 Kim Kardashian, 21 October 1980 10.46am Los Angeles, is also an Air Libra Sun with a Pisces Water Moon but isn't quite as precariously balanced since her Moon is not on the point of a Mutable T square.
Kanye also has a pumped-up Venus Mars in Taurus in a volatile opposition to Uranus with his Uranus in a can-be-dictatorial square to Saturn in wannabe important Leo – all of which may have helped him on the way to the top but won't make him easy to live with or even easy in his own skin.
He's sinking into uncertainty and confused thinking at points this year and into next; with highs as well. Though with tr Pluto moving through his 7th house of relationships for the foreseeable future he's likely to be bitter about losing control of partners.
  Their relationship will bump along uncomfortably for the next two years with tr Saturn this year dampening good feelings and tr Uranus causing tensions and eruptions to their composite Mars opposition Sun Mercury square Uranus this year and next.  
A touch like the Sussexes – can you just give us a break and hibernate for a year or decade or two.