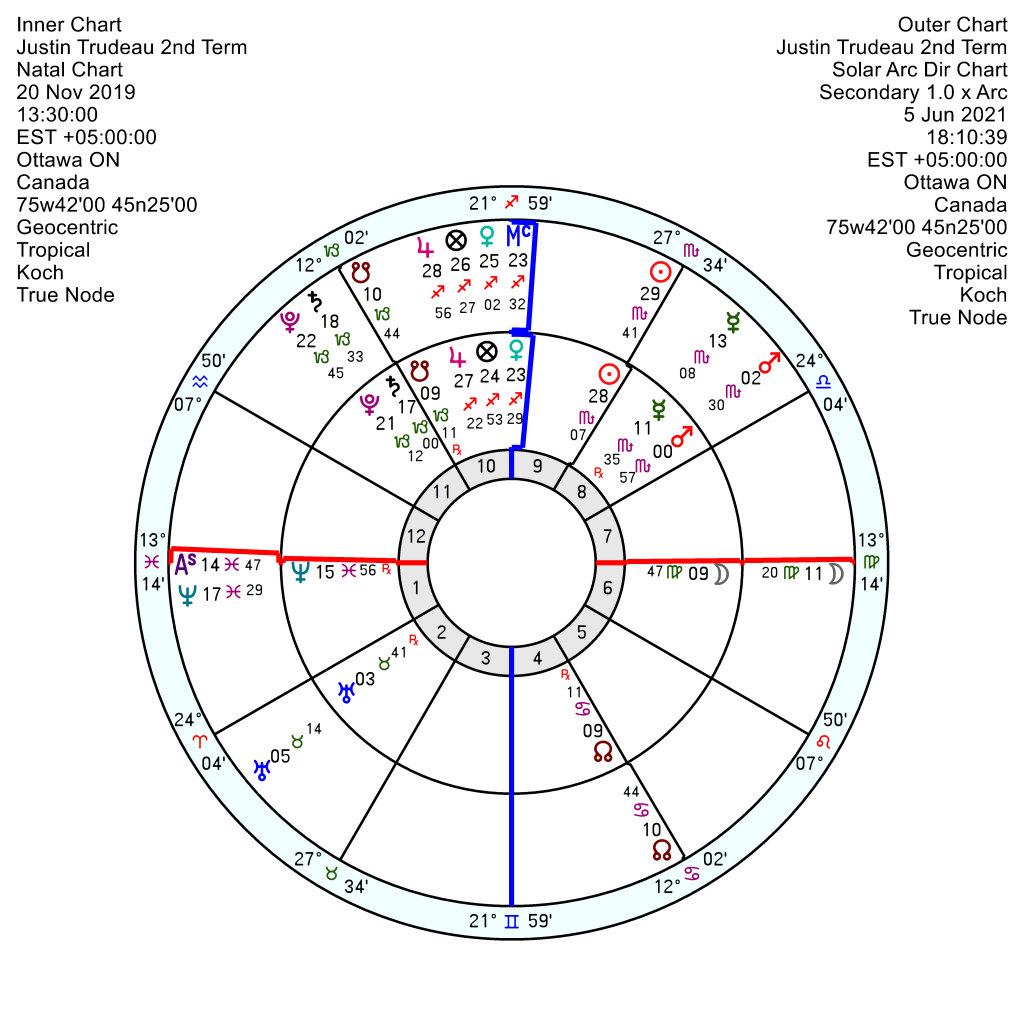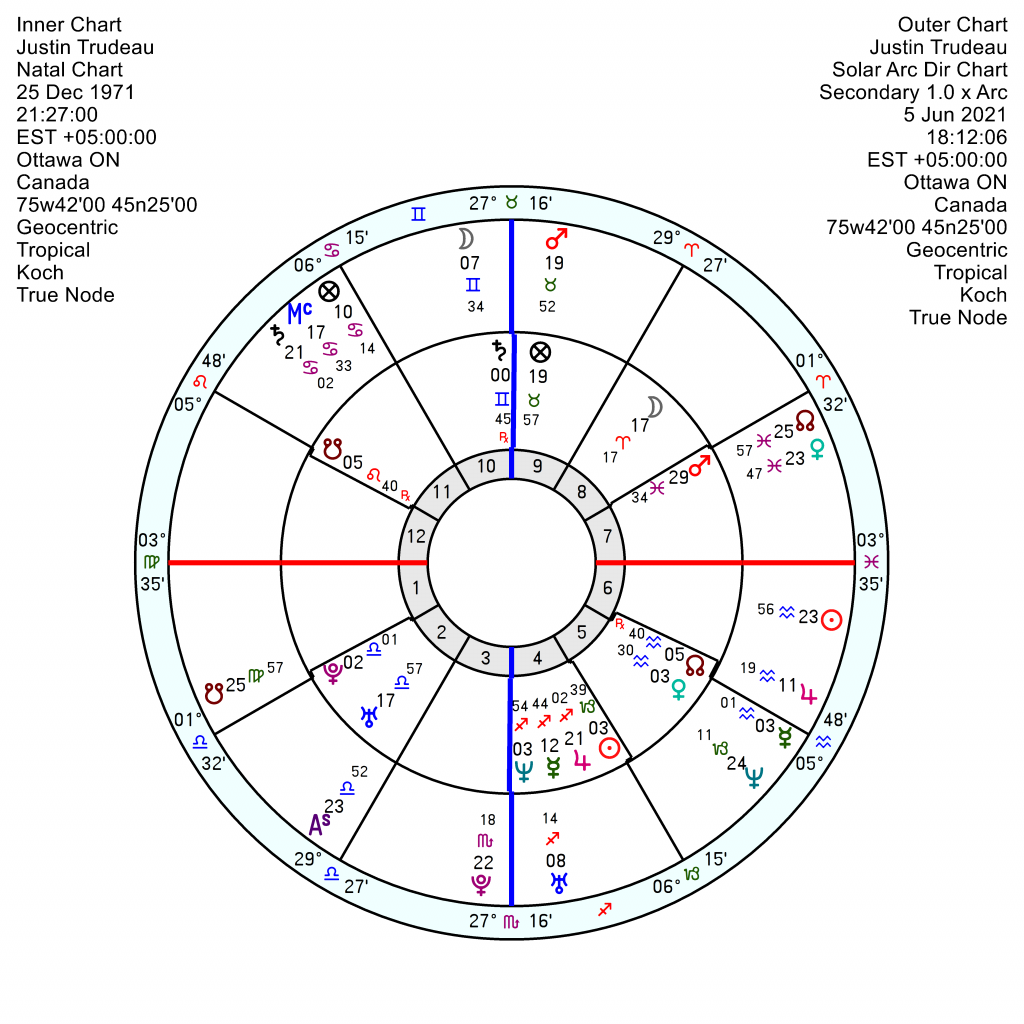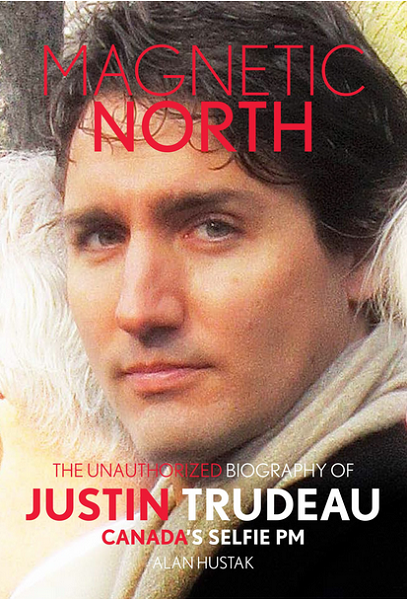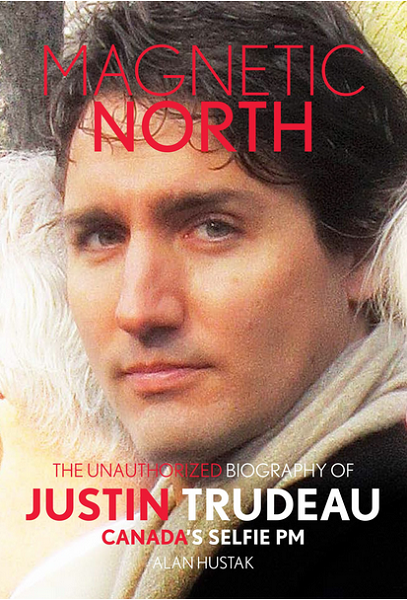 Justin Trudeau has called for the Catholic Church who ran 60% of the residential schools in Canada to "step up" and take responsibility for its role in the deaths of indigenous children. In 2017 he asked the Pope to consider an apology for its part on the government-sponsored establishments but that hasn't been forthcoming. Though Trudeau himself has been ducking questions about fully implementing all the recommendations of the 2015 Truth and Reconciliation inquiry which condemned the treatment as 'cultural genocide.' Ditto and ditto for the 1996 Commission into the same.
  His latest Term, sworn in 20 November 2019 at 1.30pm, has a sugary-sweet and lucky Jupiter Neptune in the 10th. Though there's a slippery, elusive, evasive, smoke-screening Neptune on the Pisces Ascendant. Plus a tough Saturn Pluto in Capricorn. And more significantly Mars Mercury in Scorpio in the 8th opposition Uranus, hinting not just at financial disruptions but also behind-the-scene manoeuvrings, some of which may come to light when there is a car-crash exact Mars Uranus opposition by Solar Arc in late 2022. Before then, the shine and optimism will be wearing off with tr Neptune square the Midheaven and Venus this year and next, then forming a bubble-bursting square to Jupiter.
   His personal chart, 25 December 1971 9.27pm Ottawa, is also Neptunian with an Air Grand Trine of Saturn in his 10th trine Pluto trine Venus, with Saturn opposition Neptune, making it the driving planet. Charming when it suits him, a good organiser, can-be-neurotic, not always realistic or decisive. What belies his lighter side is a do-or-die-determined Pluto opposition Mars on the cusp of his 8th. That Mars Pluto may be why he's attracted three ethics investigations so far. He's also got a third opposition of Moon to Uranus – so he'll be constantly on a see-saw, torn by internal struggles, desperate to find balance but never quite succeeding.
  His Solar Arc Midheaven will square his Uranus exact in four months which will be a career wake-up call with more than a hint that a change of direction is needed. Then tr Uranus will reach his Midheaven by 2024 which is when a whole new vocation may be beckoning, whether by choice or the whims of fate. That is when tr Neptune is conjunct his Mars as well, so it may accompany a financial scandal.